If you're anything like us, you have probably wondered how Kevin Bacon cuts his fruit. Okay, maybe that's just us, but nonetheless, it's something we have been wondering about. Well, if you were one of the lucky ones who agreed with us before, your wondering days are over. Kevin Bacon himself has arrived and he is ready to provide us with a mango eating extravaganza.
Say what you will about Kevin Bacon, but this man knows how to slice a mango. This hack is truly a lifesaver. "Good morning, I have to keep my voice down because you know who is still asleep. I just wanted to show you my morning mango routine," says Bacon at the start of the clip. The soothing whisper is so reassuring, we can't help but keep watching it.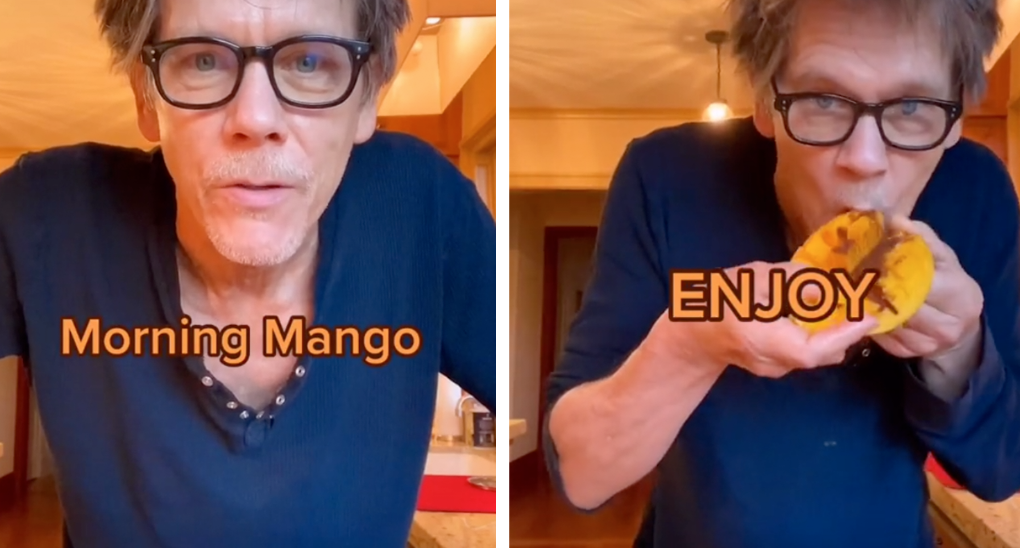 It's so hypnotic, it's basically its own form of ASMR. This is the perfect clip for anyone who is looking to shake up their morning breakfast ritual. We've all fallen into a rut before and it can be tiresome. You're either pouring the same bowl of cereal or grabbing the same doughnut over and over again, with no deviance from the usual routine.
Bacon's here to offer a much-needed respite. His trick is easy enough to execute. All you need to do is slice the mango in half and then cut in a grid-like pattern. This allows you to pull out singular cubes of fruit, without all of the annoyance and mess that is normally associated with mango. "I'm sorry if you already know this trick," says the actor, which is surely true of at least some viewers.
The cutting method may not be new to everyone but he also offers up some interesting topping ideas. We're particularly intrigued by the fresh lime juice, but there's also sea salt and sprinkled chili powder to consider. Kevin's grin after he takes his first bite of the mango speaks volumes. He tells us that it's good but by then, it's already evident. We just hope that this video inspires him to start his own ASMR channel because we would subscribe in a heartbeat!
SKM: below-content placeholder
Whizzco for 12T