The light texture and sweet taste make this castella downright irresistible.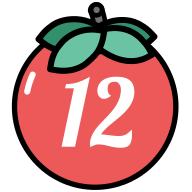 Mark Harris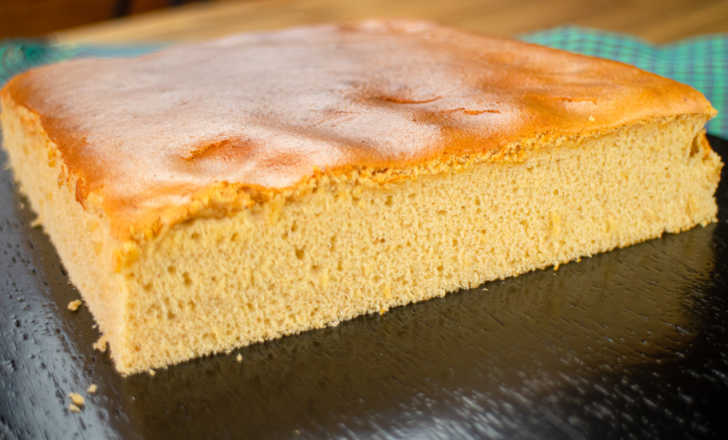 Japanese castella (カステラ ka-su-te-ra, in Japanese) is a delicious and surprisingly easy honey sponge cake. Traditionally, a castella is made using 4 ingredients: honey, sugar, eggs, and bread flour. But I like to add a fifth, cinnamon, to give it a little spice. Castella has a more subtle sweetness than most western cakes and doesn't use any frosting. It does pack a lot of sugar, but it's not overpowering.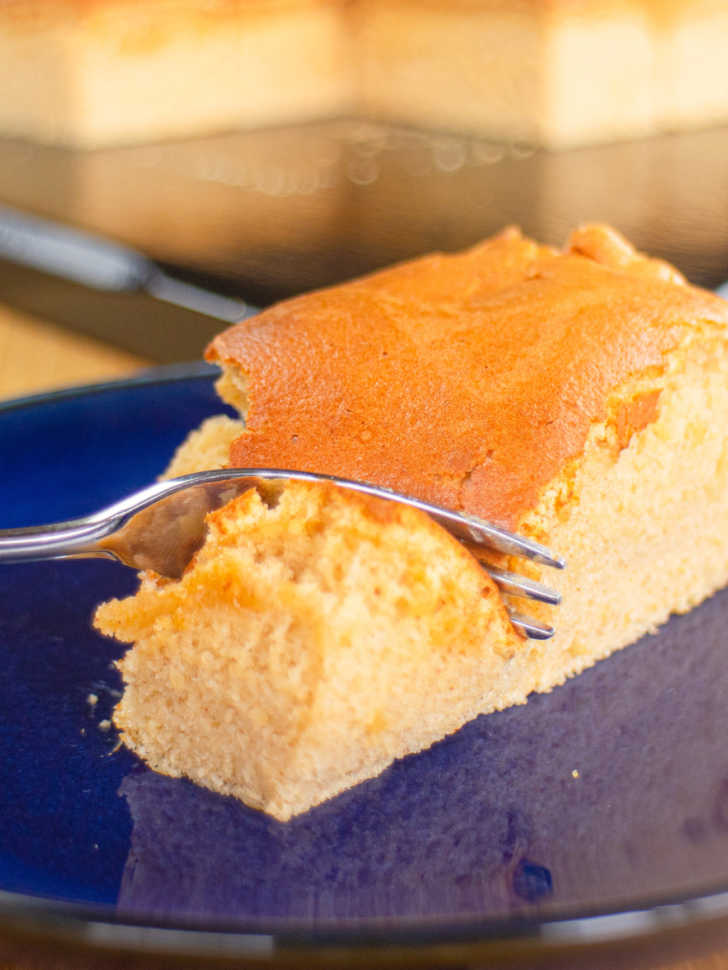 Castella doesn't rely on any leavening agents like baking powder or salt, and there's only a bit of oil used to coat the pan. The bread flour and whipped eggs are what primarily gives the cake its characteristic bounciness. Whipping the eggs is the most time-consuming and important part of the process. It's ideal to use a stand mixer, but a hand mixer will do.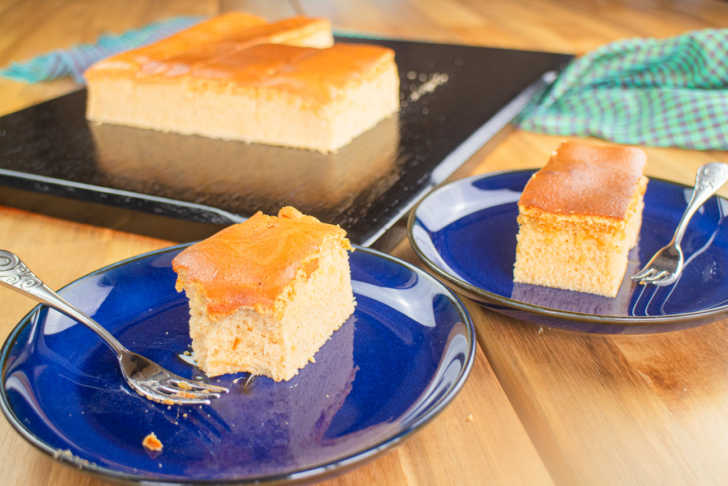 Cinnamon castella doesn't have to be eaten right away. It stores very well in either the fridge or freezer. In fact, most of the time when making castella it's recommended to wrap the loaf in plastic wrap and place it in the fridge overnight, but I understand if that's too long to wait.
Japanese Cinnamon Castella カステラ
Makes 2 cakes
25m prep time
35m cook time
Ingredients
6 large eggs, room temperature
1 cup sugar
1 ⅔ cup bread flour
2 tablespoons cinnamon
⅓ cup honey
2 ½ tablespoons warm water
Preparation
Preheat oven to 320ºF (160ºC).
Cut parchment paper to fit either 1 large 8x8x3 pan, or 2 medium 8x4x3 pans.
Add warm water to honey and whisk until mixed.
Sift the bread flour twice using a sifter or fine mesh strainer.
Mix eggs together using either a stand or hand mixer.
Add sugar to egg mixture and beat on high speed for 5 minutes. The egg and sugar mixture will expand to about 4 times its size by the end.
Add the honey and water mixture to the eggs and sugar mixture and beat on low for about 30 seconds.
Separate the flour into 3 equal parts. Add a third at a time mixing for 15 seconds between each one on low. Once all of the flour is added, mix for no more than 1 minute on low until everything is combined.
Spray or oil the pan(s) and place the cut parchment paper into the oiled pan(s) making sure it touches completely.
Pour the batter into the pan(s) and run a skewer through it to remove any bubbles.
Level the batter by lightly tapping it on the counting or dropping it several times from an inch or so above it.
Bake on the middle rack at 320ºF (160ºC) for 35 to 40 minutes until the top is an even golden brown and a toothpick comes out clean.
Once done, either serve right away or wrap in plastic and store overnight. Traditionally the sides are cut away before serving, but they can be left on too. Enjoy!
Recipe adapted from Just One Cookbook.
SKM: below-content placeholder
Whizzco for 12T