Don't skip ingredient #10!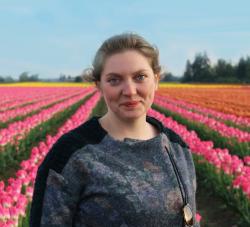 Decatur Macpherson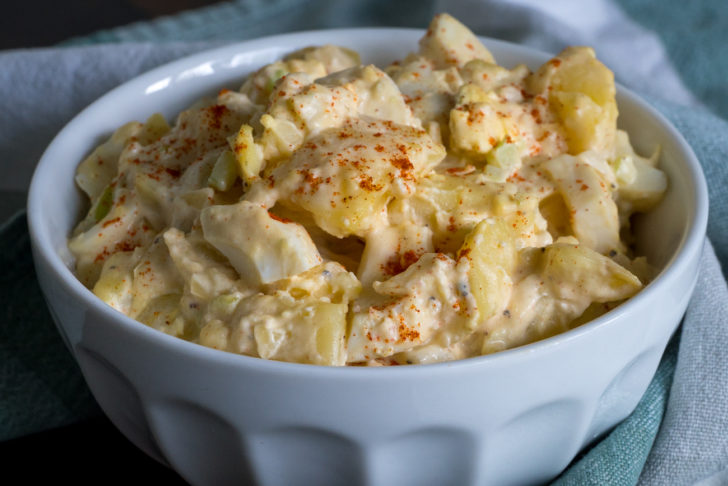 We've sung the praises of the Instant Pot before, but we're here with another recipe that's sure to blow your mind. It's Instant Pot potato salad and it only needs, wait for it, four minutes for the potatoes and eggs to be cooked! That's right, just five minutes of cook time!! While it does take a minute or two more to assemble the whole thing, this is the easiest potato salad recipe ever.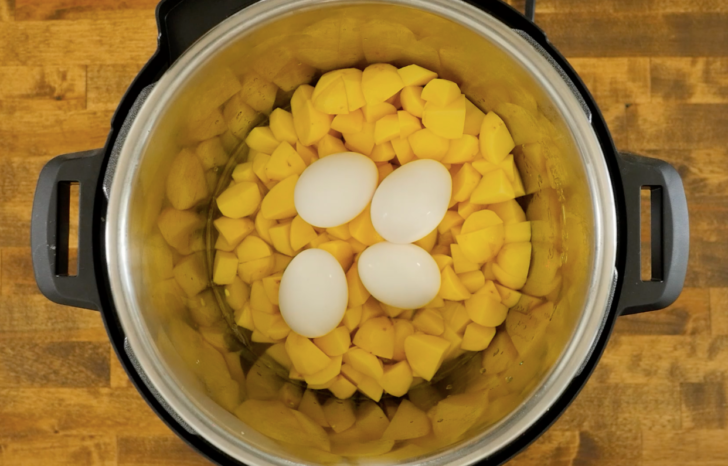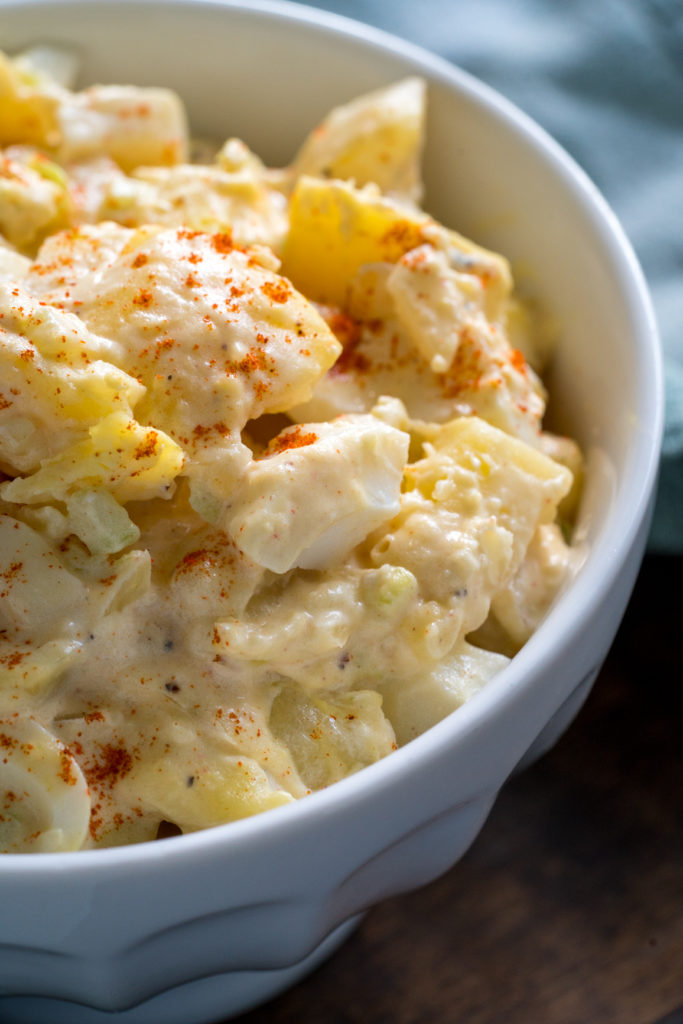 It's true. Previously, making potato salad consisted of bringing a huge pot of water to boil and we don't know about you, but when we're making this multiple times throughout the summer, standing over a pot of boiling water is not one of our favorite things to do. (We're not looking for more ways to get hot and sweaty.) This is what makes the Instant Pot such a great choice, just let it warm up, cook for four minutes and then release the pressure and you're in business. You whip up the sauce while the potatoes and eggs cook, then peel the eggs, toss everything together and you're good to go!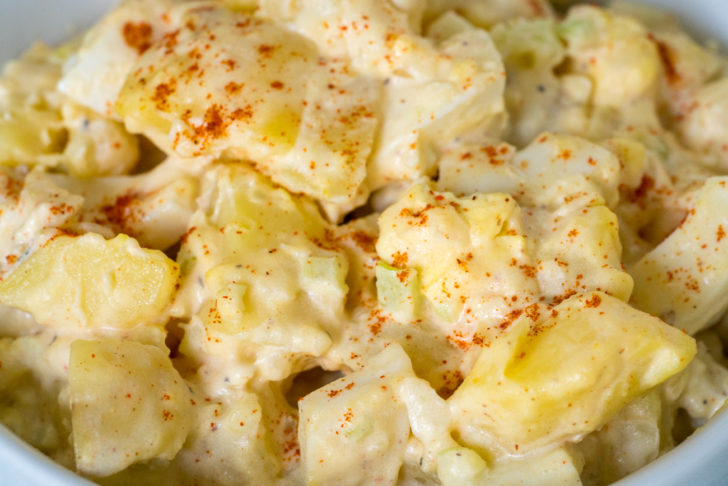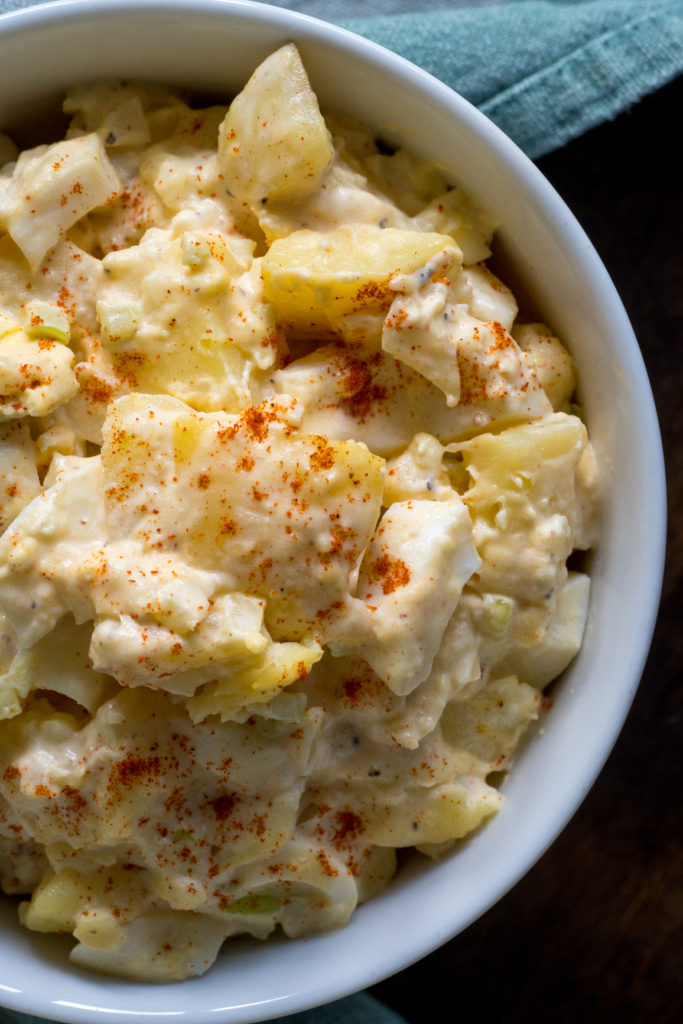 So apart from the greatness that is cooking potatoes and hard-boiling eggs in under five minutes, the flavor of this potato salad really is exceptionally good. Mayonnaise and sour cream make up the creamy base here, onion and celery give it freshness and crunch – don't worry, the raw onion isn't at all overpowering – and our secret ingredient, pickle juice(!) adds a little extra bite and tang to the mix. If you want to add some heat to yours, feel free, but we like to get a great base flavor going with ours and then just let people customize it later as they see fit, that way you can't go wrong!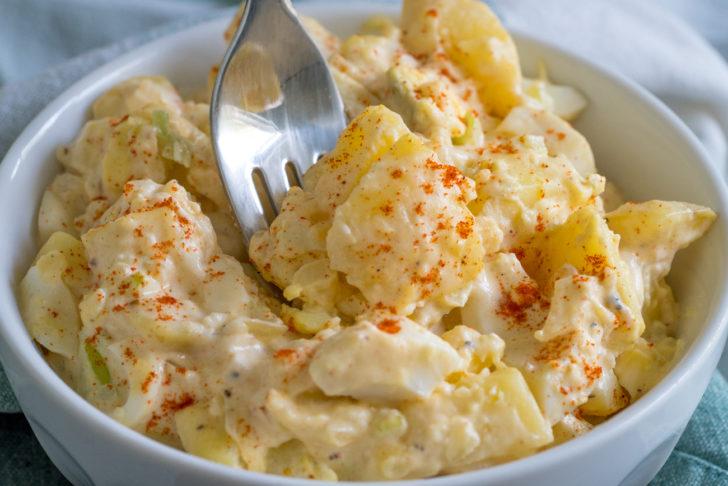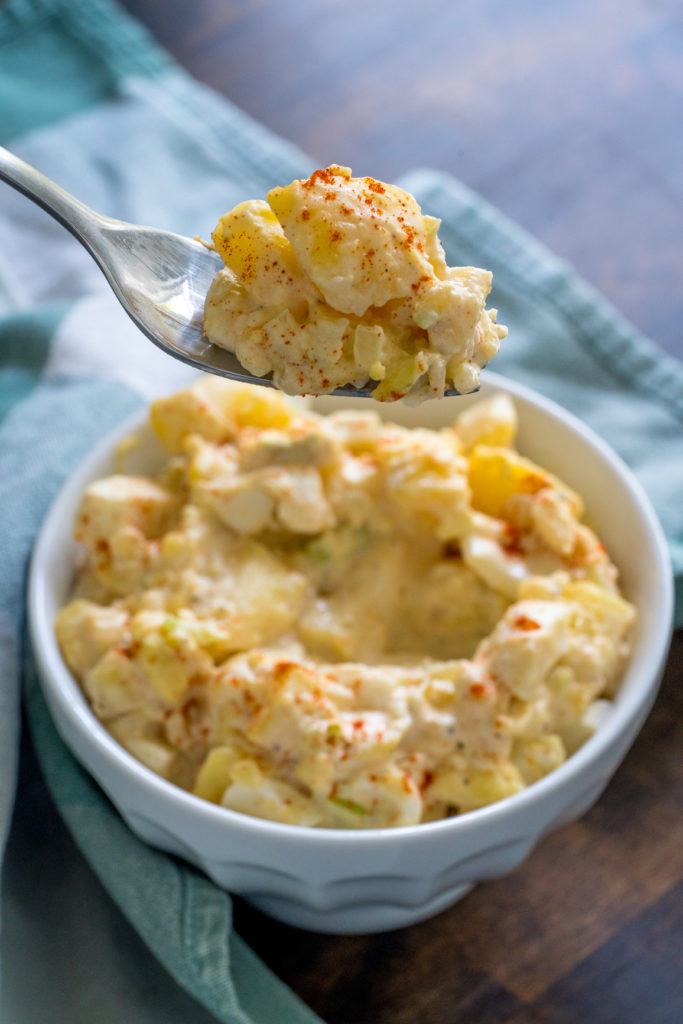 While you definitely don't have to have an Instant Pot to make great potato salad, we love being able to throw this together last minute without having to worry about cooking the potatoes in advance. If you don't have a pressure cooker, go right on ahead and boil those potatoes and eggs, since the sauce definitely stands on its own and is worth making regardless of cooking method. Whichever way you cook it, don't skip this potato salad – it's a crowd-pleaser every time!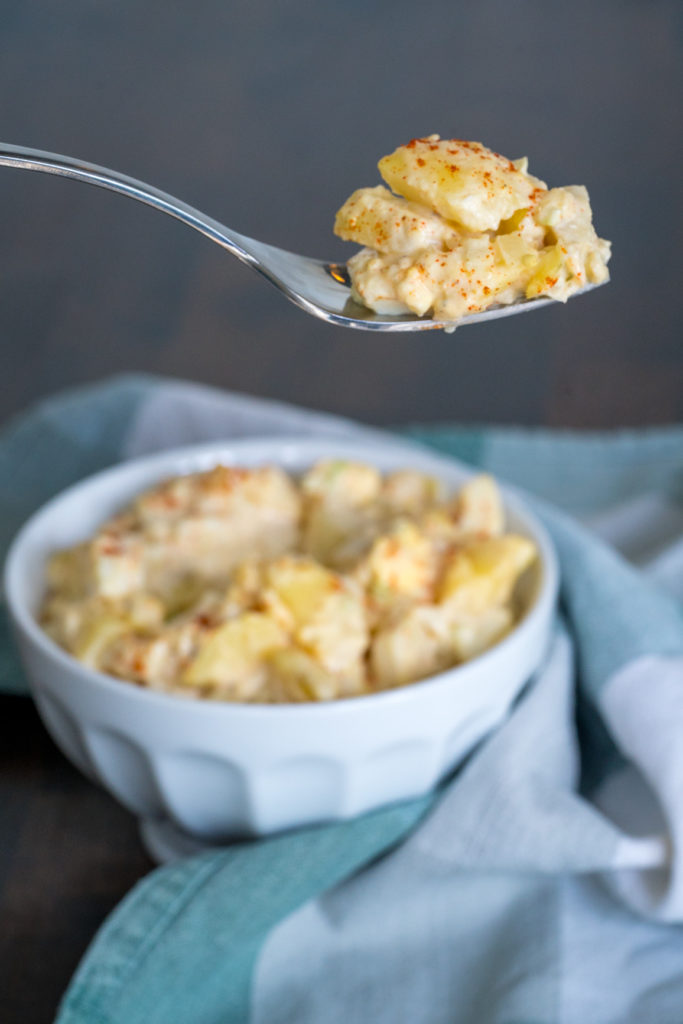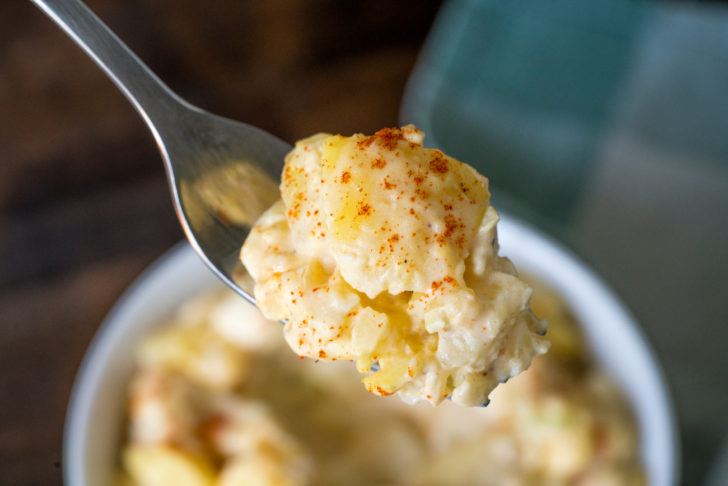 Instant Pot Potato Salad
Ingredients
2 1/2 pounds red or new potatoes, peeled and cubed
1 1/2 cups water
4 large whole eggs (still in shells)
Sauce:
3/4 cup mayonnaise
1/4 cup sour cream
2 ribs celery, finely chopped
1/2 yellow onion, finely chopped
2 tablespoons fresh dill, minced, optional
1 tablespoon Dijon mustard
1 tablespoon pickle juice, optional
1/2 teaspoon garlic powder
kosher salt and freshly ground pepper, to taste
paprika, optional
Preparation
Place potatoes and whole eggs in instant pot and pour water over them.
Seal lid and cook on high pressure for 4 minutes, then release the pressure and let cool.
While potatoes are cooking, make sauce by whisking together mayonnaise, sour cream, mustard and pickle juice (if using) together in a large bowl.
Season with garlic powder, salt and pepper, then fold in celery, onion and dill, if using.
Once potatoes have cooled slightly, peel eggs and halve or dice, then add potatoes and eggs to sauce mixture.
Gently toss everything together until it's all evenly coated and chill until ready to serve.
Top with fresh paprika or dill and enjoy.
Recipe adapted from Hip 2 Save
SKM: below-content placeholder
Whizzco for 12T