Bites sized pieces of chicken breast marinated overnight then coated with masala, herbs and spices.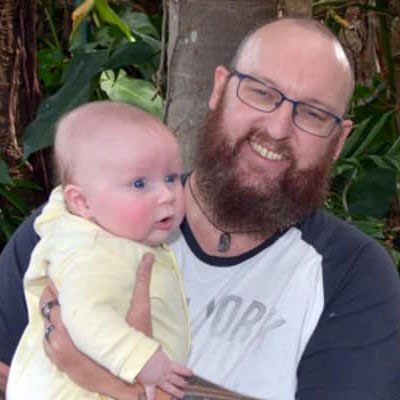 Jono Elderton

When you share or print a 12 Tomatoes recipe,
you're making mealtime meaningful.
100%
of the Share to Care sponsor fees fund meals for families in need.
Learn More
CLICK ANY LINK BELOW TO JOIN OUR CAUSE!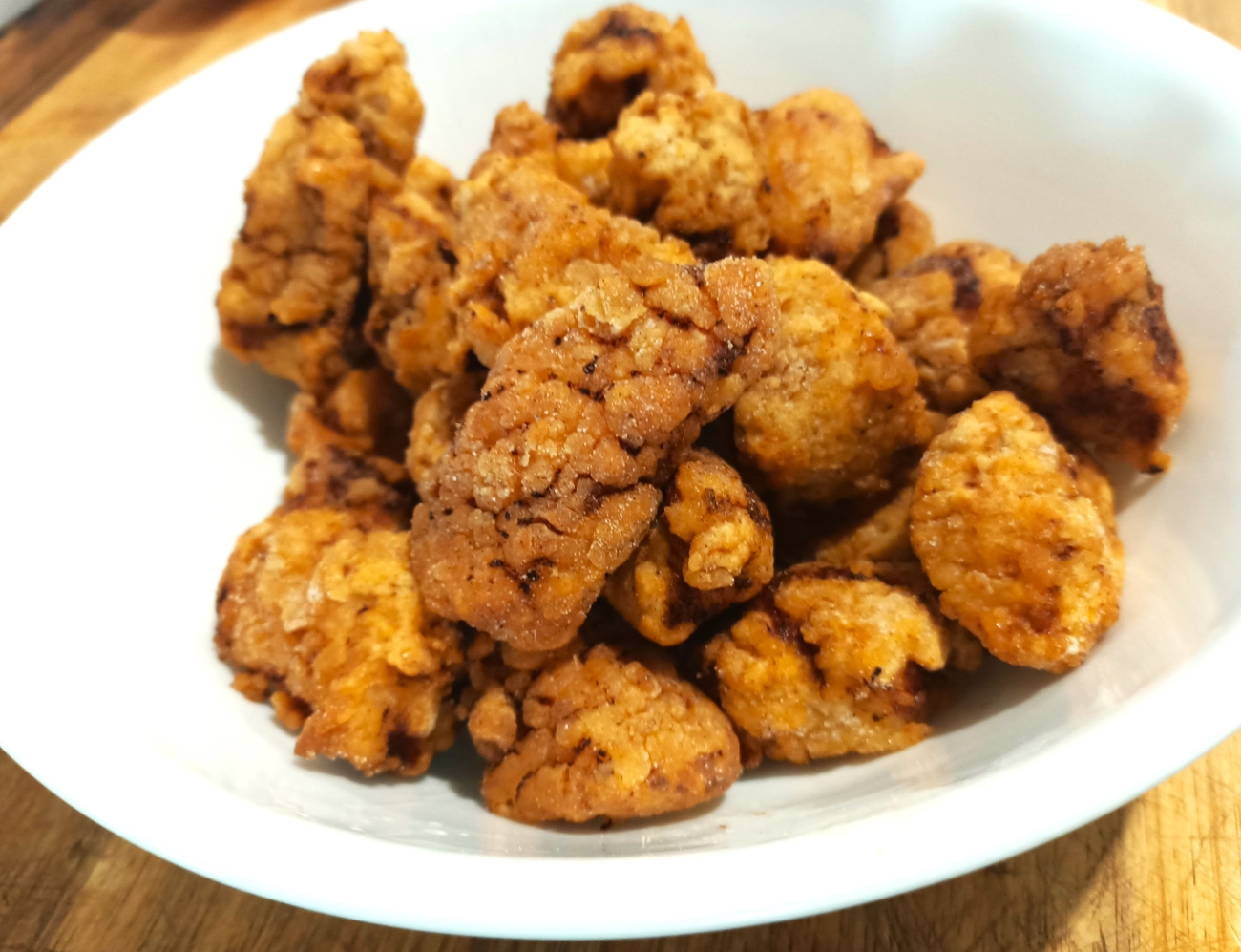 Delicious fried chicken is not just a Southern thing – there's more than one way to season a bird! International styled chicken restaurants are becoming extremely popular across the US, ranging from Korean wings and Taiwanese popcorn chicken to the Filipino favorite – twice-cooked golden chicken made famous by Jollibees (one of our favorite chicken chains). These international chicken faves have helped pave the way for Indian-style fried chicken, which has a rich and interesting tradition of its own.
The Indian Style Fried Chicken recipe below is an exciting yet simple to follow homestyle version. It's a great tasting and straightforward method to make yummy fried chicken in a different way, featuring recognizable Indian flavors and pantry favorites encasing mouthwateringly juicy pieces of chicken.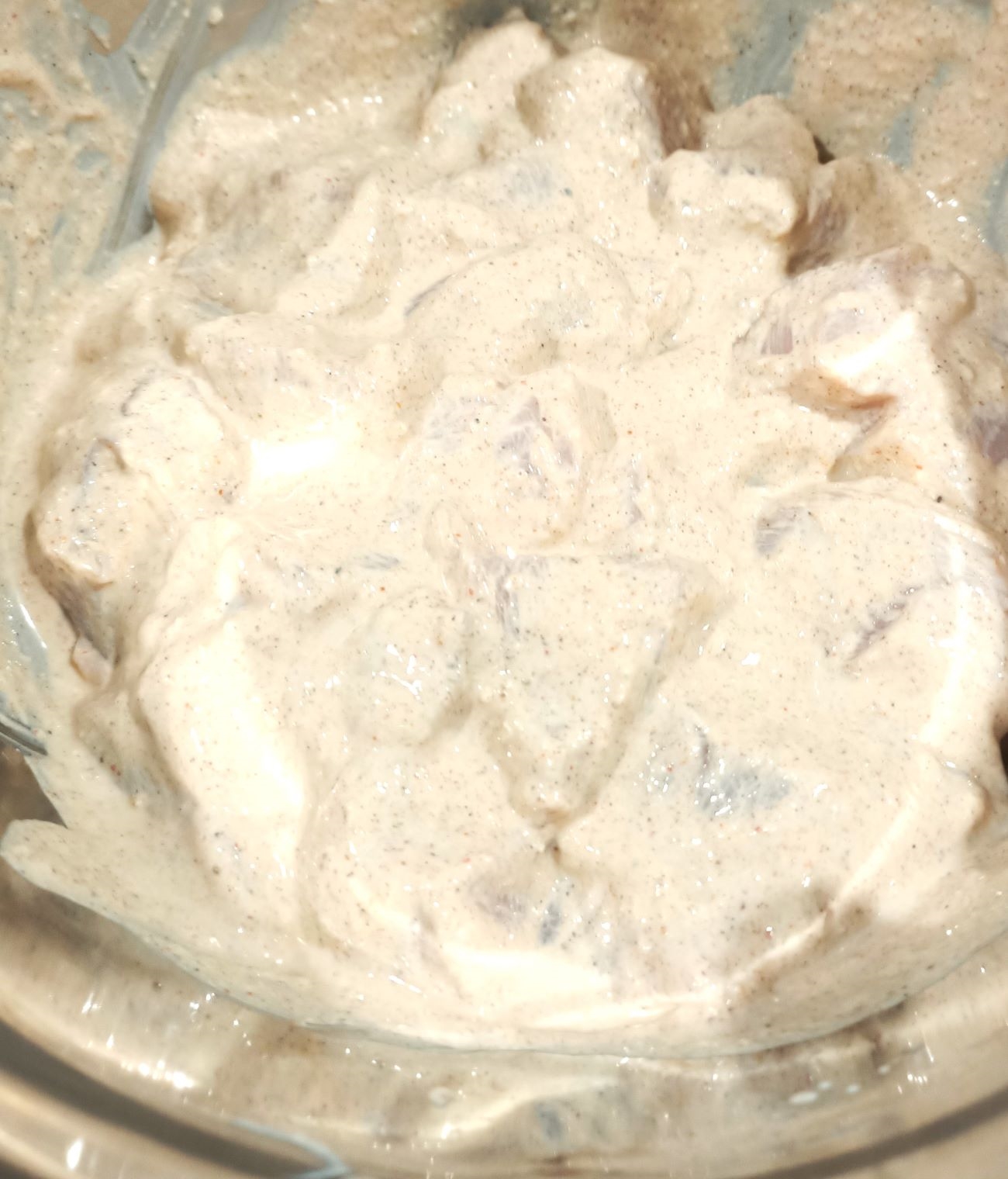 The key to amazingly flavorful pieces of fried chicken is overnight marinating. Although you can get away with an hour or two, the longer you can give the process will result in tender pieces of meat infused with ginger, garlic, paprika, garam masala, and tangy lemon juice. Over a prolonged period, the meat absorbs all the herbs and spices yet remains tender thanks to the presence of Greek yogurt.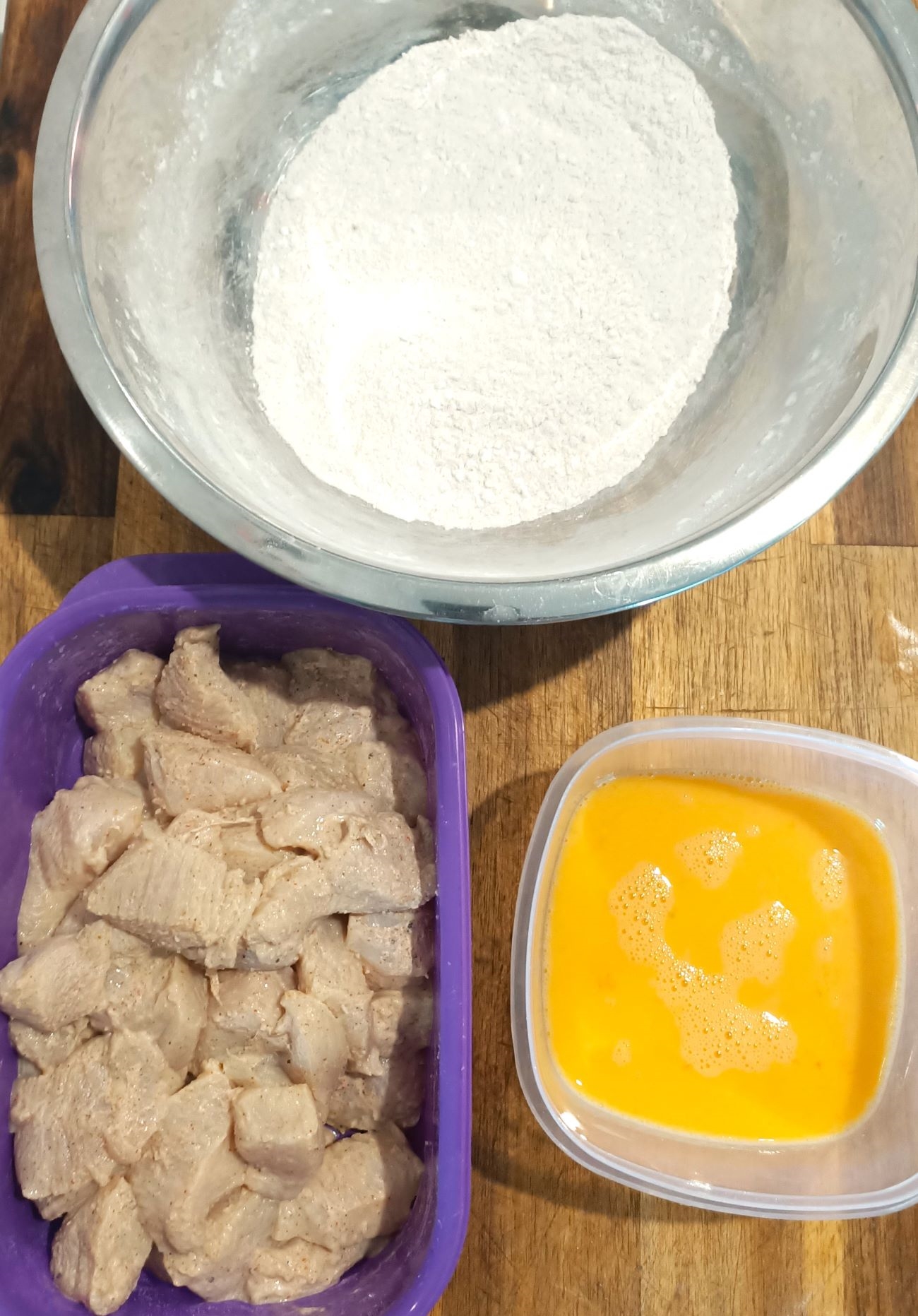 It's also important that flavor is added to the coating, which looks and feels a bit different to American style breading, or even the thicker Panko crumbs used in Asian style fried chicken. The Indian coating uses a cornstarch and rice flour combination to make it crisp and crunchy, while hot paprika (cayenne pepper if you're brave) combines well with garam masala, salt and pepper to give it a spicier kick of flavor when it first hits your tongue.
As much as I like cooking chicken in the air fryer, I feel that you can't beat the crispy, lip-smacking good combination of juicy chicken clad in a crispy coating of flavor that is created when chicken pieces are deep fried. You aren't cooking Indian Style Fried chicken for the health benefits, it's strictly for brilliant layers of flavor that are unique for lovers of fried chicken. If you love fried chicken but haven't tried the Indian version, then you absolutely must give it a go!
Indian-Style Fried Chicken
Serves 4
15m prep time
10m cook time
12h inactive

When you share or print a 12 Tomatoes recipe,
you're making mealtime meaningful.
100%
of the Share to Care sponsor fees fund meals for families in need.
Learn More
CLICK ANY LINK BELOW TO JOIN OUR CAUSE!
For the Marinade:
2 lbs chicken breast or thighs
1/2 cup plain Greek yogurt
2 tablespoons lemon juice
1 tablespoon garam masala
1 tablespoon crushed ginger
2 teaspoons minced garlic
1 teaspoon hot paprika
1/2 teaspoon ground cumin
1/2 teaspoon ground coriander
For the Fried Chicken:
3-4 cups vegetable oil, for frying
1/2 cup corn starch
1/2 cup rice flour
2 teaspoons Kosher salt
2 teaspoons garam masala
1 teaspoon hot paprika
1 egg, beaten
Preparation
Cut the chicken into bite size cubes of around 1.5 inches. Whisk the marinade ingredients in a large mixing bowl, then add the chicken and combine, rubbing the marinade into the chicken.
Cover and place in the refrigerator for a minimum of 12 hours (24 is better), stirring occasionally.
To make the chicken coating, stir together the cornstarch, rice flour, garam masala, hot paprika, and salt. Set aside.
Remove the marinated chicken from the fridge. Pat dry each piece of chicken with paper towels. Dredge the chicken pieces in the beaten egg, then through the seasoned flours and set aside until they are all coated and ready to cook.
Heat the oil in a dutch oven deep fryer, or pan to 375º F.
Deep-fry the Indian seasoned chicken pieces in groups of 5-10 for 3 to 5 minutes, or until the chicken is golden brown in color.
Remove the Indian fried chicken from the hot oil using a slotted spoon. Drain the chicken on a paper towel-lined plate, then repeat the process until all the chicken is cooked.
Serve immediately with Indian relish, cucumber raita, or the dipping sauce of your choice.
Recipe adapted from Went Here 8 This
SKM: below-content placeholder
Whizzco for 12T