Laminate flooring is chosen over traditional hardwood for a lot of reasons, but one of the main ones has to do with the cleaning component (and the fact they're more durable). Since these floors are easier to clean, homeowners will often allow themselves to become complacent. Even laminate flooring is going to get dirty from time to time, that is for sure.
If you've ever taken the time to clean laminate flooring, you already know about the issues that are bound to arise. The "haze effect" is real and it is the furthest thing from spectacular. The cloudy streaks that are left behind are the last thing that anyone wants to see when they have finished up all of their house cleaning duties.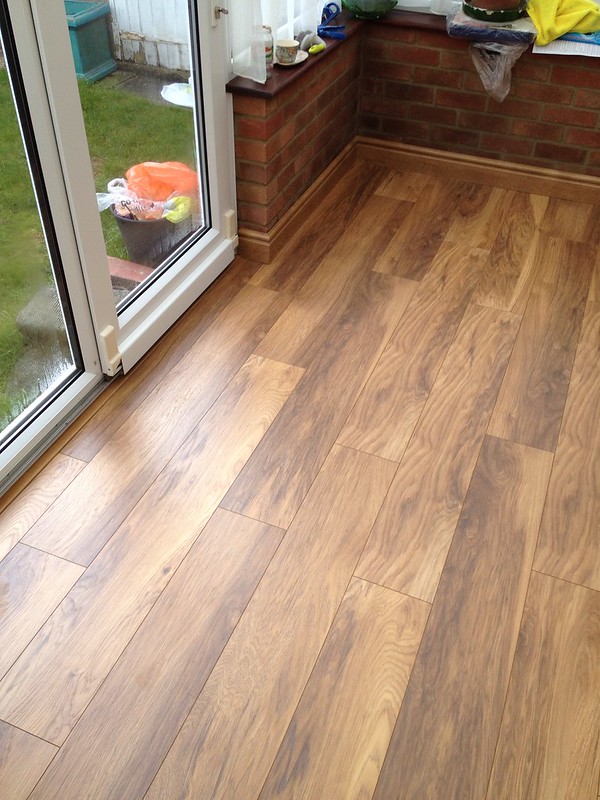 Clean My Space is here to enlighten everyone, so please take a moment to pay attention. They will let you know more about the best ways to quickly clean your floor and provide you with the assistance that you need for a DIY cleaning solution. The video is very helpful as every possible tip is offered up so that nothing is left to chance.
For starters, you are going to want to make sure that the floor is properly mopped before you get started. This is a common mistake that is made when laminate flooring is being cleaned. Before the floor is mopped, you'll also want to sweep and vacuum the areas that are being cleaned. These two steps ensure the proper removal of any and all debris that have had a chance to collect.
These are the simple tips and pointers that keep the laminate floor from having a chance to become overly streaky. The sparkle and shine that you deserve are just a few minutes away.
Laminate flooring is known for its durability but its durability is enhanced when you engage in the proper cleaning tactics.
SKM: below-content placeholder
Whizzco for 12T