Crunchy on the outside, and gooey on the inside with a stringy pull-apart trail of cheese make mozzarella sticks the ultimate party or game day treat. Nowadays, it's easy to find this appetizer, but both the frozen and restaurant versions (also generally frozen from restaurant suppliers) don't have a satisfying depth of flavor. With this recipe, you'll forever turn your back on the old version of mozzarella sticks for good.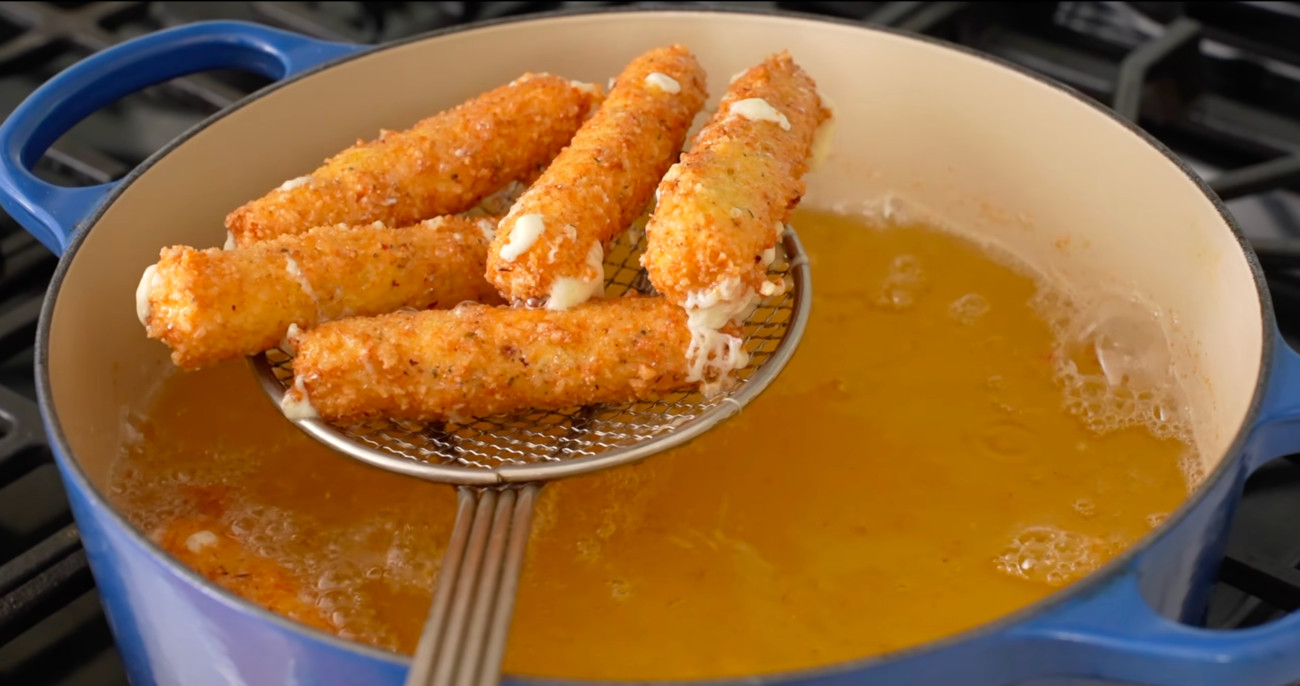 Brian Lagerstrom's YouTube channel is constantly innovating classic recipes, and it was about time that mozzarella sticks got a revamping. This recipe certainly doesn't disappoint.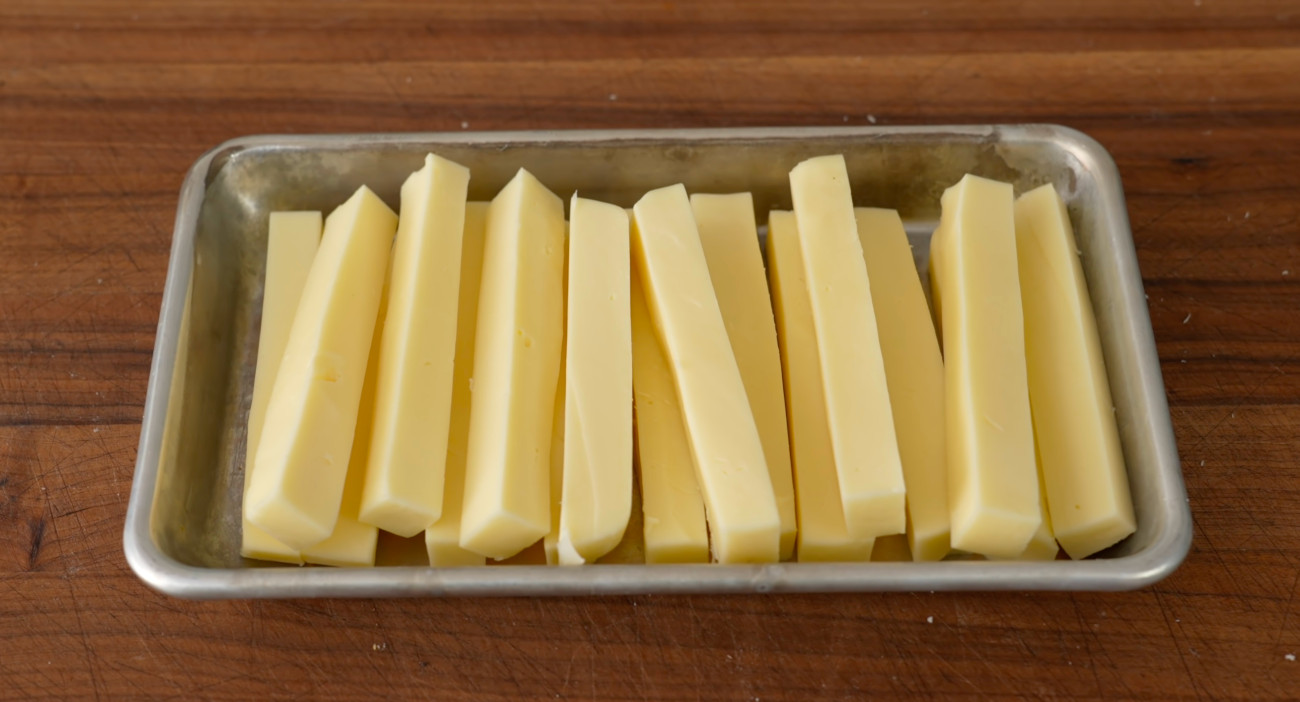 To start, choose a block of full-fat mozzarella cheese, not skim, from your deli counter. The higher fat content leads to a better cheese pull and a creamier texture overall. Brian slices the cheese into three sections and then cuts planks of cheese approximately 1 ounce (30 grams) in size. You don't want a larger stick of cheese, or it won't melt properly. A smaller amount, like those ready-to-go tiny cheese sticks, will dissolve during the cooking process. As much as you want to skip this cheese stick-making step, don't, it's worth it.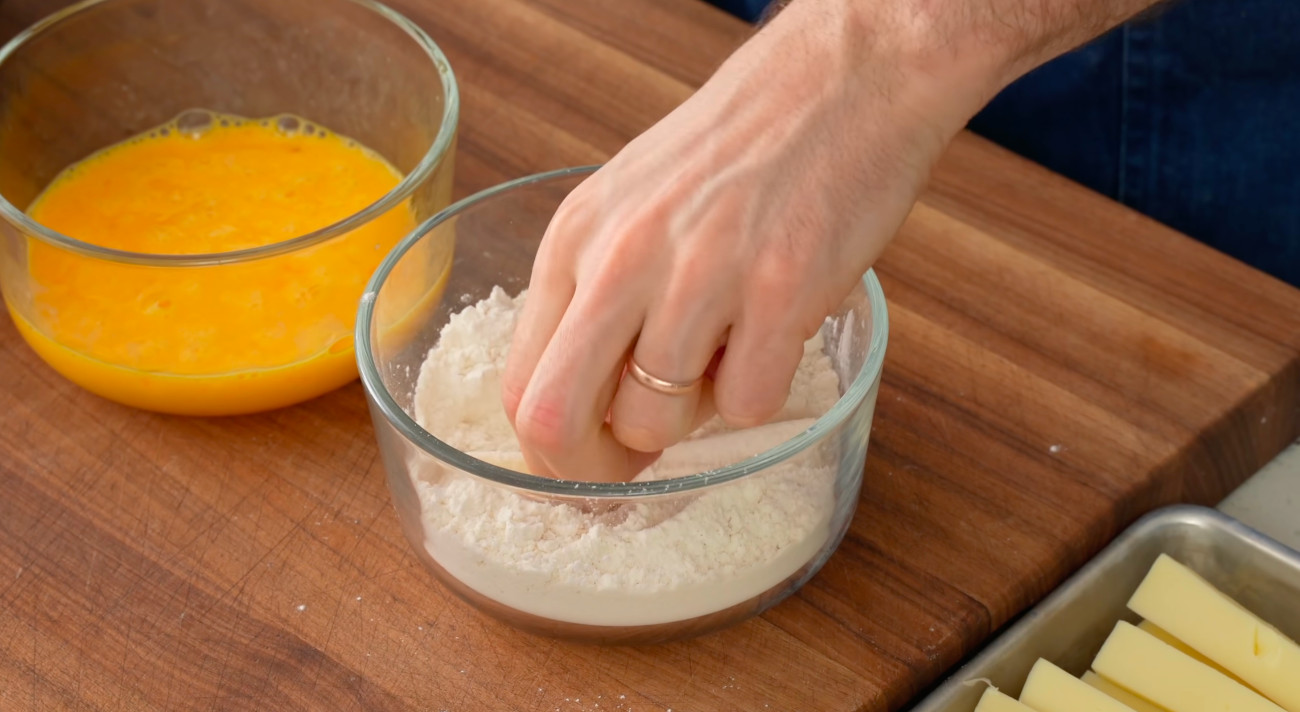 As mentioned previously, panko breading is the optimal way to get the most crunch and crispy bite from the coating. Using traditional bread crumbs will result in a mushy crust that slides off the cheese. Unlike most places or manufacturers, Brian doesn't stop just at breadcrumbs, he adds extra flavor — parmesan cheese, garlic powder, onion powder, dried red pepper flakes, dried basil, dried oregano, and salt. The dredging station also includes all-purpose flour and whisked eggs.
He coats the cheese with flour before dunking the cheese in egg, this results in a coating that stays put and doesn't fall apart. He is very thorough and presses the breadcrumb coating into the dredged cheese sticks. After running the whole batch of cheese sticks through the breading, he repeats the process all over again — creating a thick, double coating.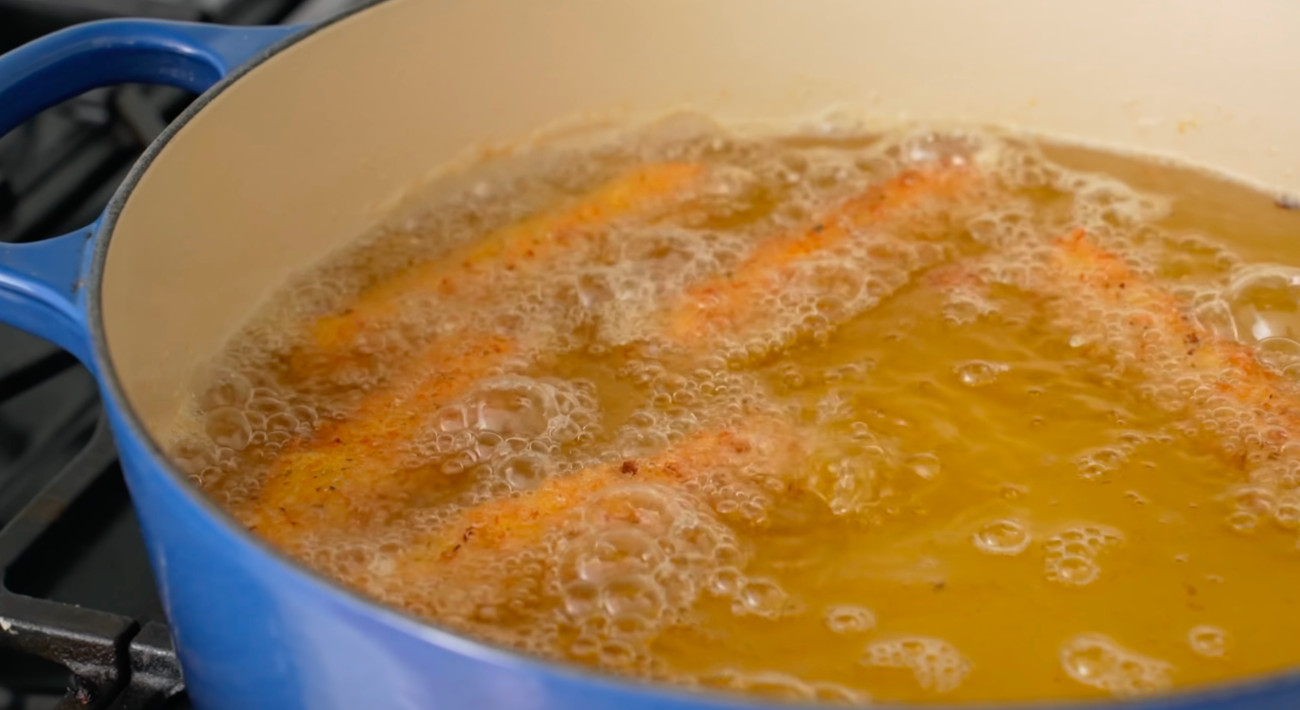 Now for frying, using high-temperature neutral cooking oil is crucial; anything else might lead to a kitchen disaster. To minimize the amount of oil you use, you can also shallow fry the mozzarella sticks, just know you'll have to flip the cheese stick, and it'll increase your cooking time.
To deep fry the cheese sticks, you'll have to load them into the pan in batches, make sure to be careful and drop them away from you, reducing the splash of the oil. Cook the cheese sticks for three minutes, moving them around halfway to make sure they're not sticking to each other. Once the cheese starts to leak a bit you'll know they're done.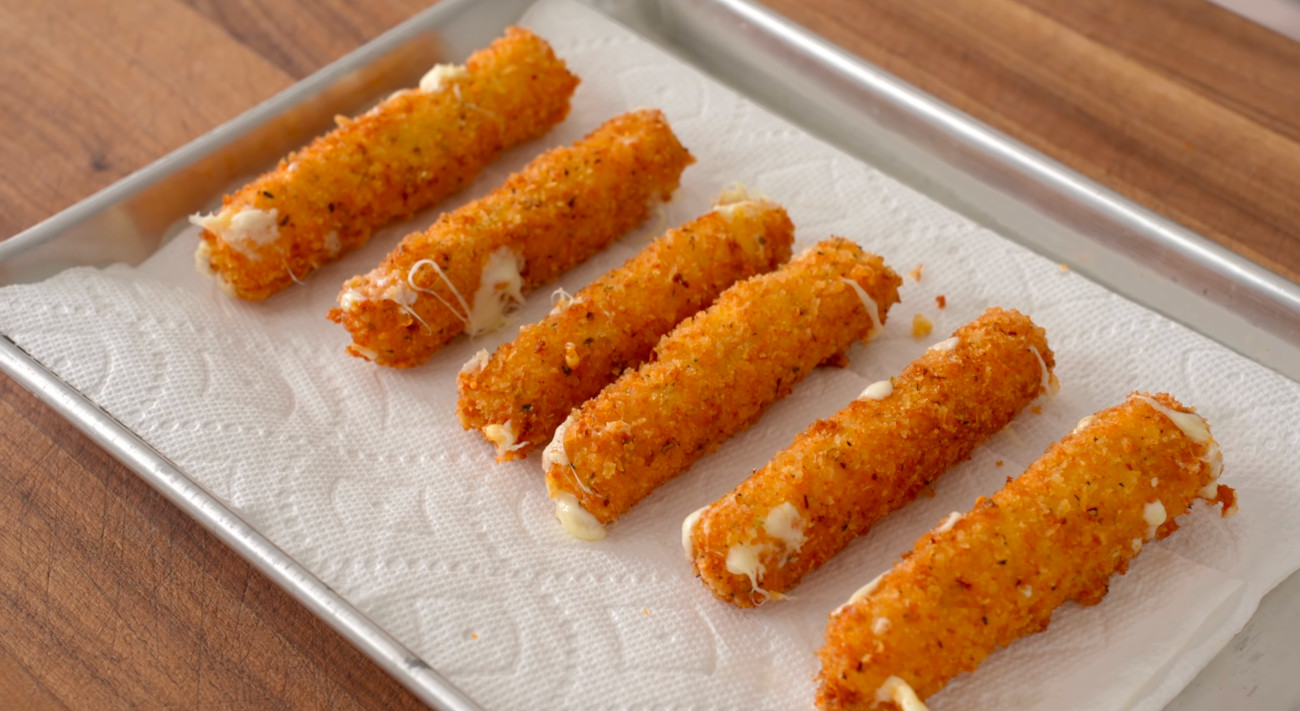 Some cheese may leak out of the mozzarella sticks, but fear nothing! Once it leaves the frying oil, the cheese will harden up. Served with a smooth and herbaceous marinara sauce and your appetizer game has gone to another level. A pound of mozzarella cheese makes sixteen sticks, but it's hard to see sixteen making it to the serving plate, they're too good to not eat!
Want to watch all of the recipe? Click the link below!
SKM: below-content placeholder
Whizzco for 12T