Simple ingredients make the best ice creams.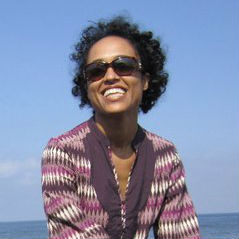 Sarah Cool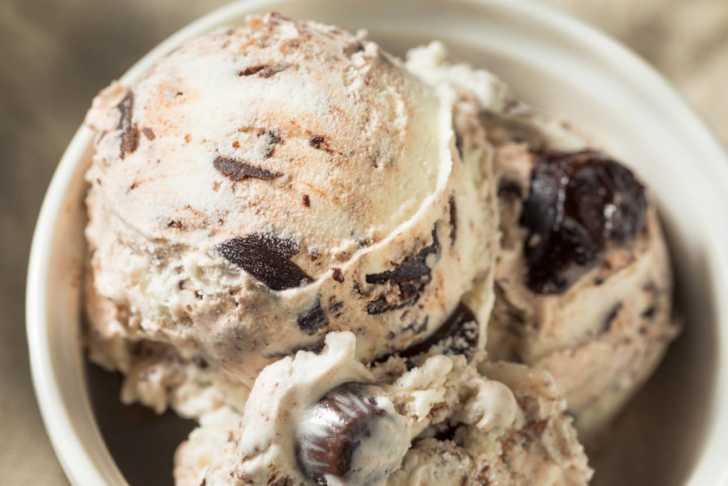 These days, we need to get creative with some of life's favorite indulgences. That's what inspired me to think about how to make one of my favorite treats at home. We're no strangers to homemade ice cream but lately we've been doing a little more homemade projects, and ice cream is a great project!
I don't pull out my ice cream maker for just plain vanilla ice cream. I usually bring it out when I want to make something extra special, and Moose Tracks ice cream is a special treat! A rich and creamy vanilla ice cream provides the perfect backdrop for ribbons of chocolate fudge topping and delicious chunks of mini peanut butter cups.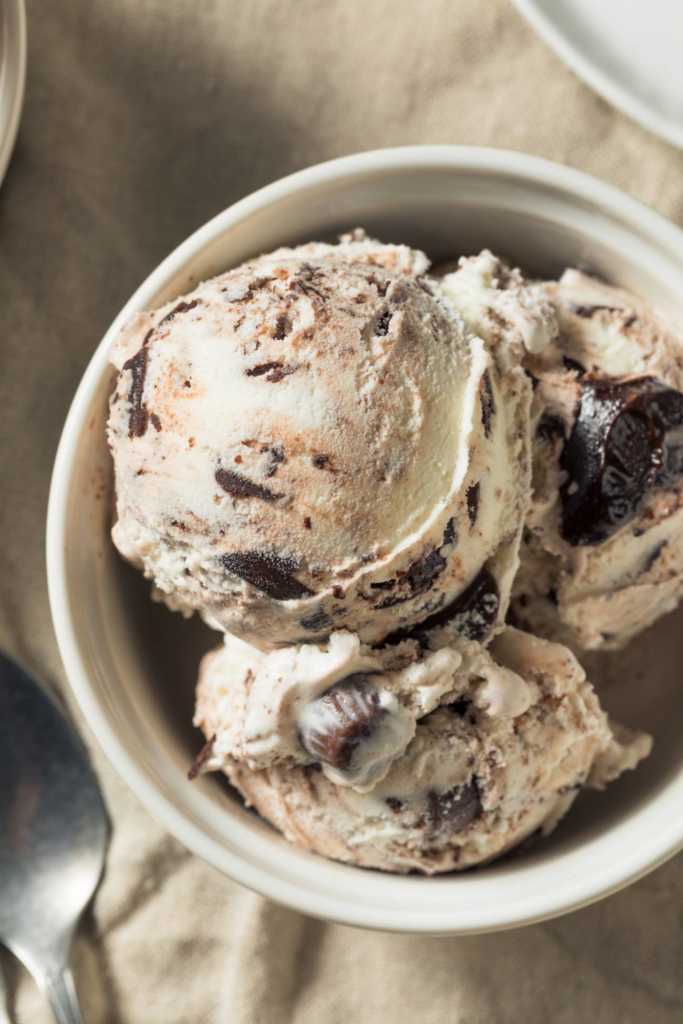 When I think of some of the world's greatest culinary duos, I immediately think of salt and pepper, oil and vinegar, peas and carrots, and of course, chocolate and peanut butter. I have many weaknesses and the combination of chocolate and peanut butter is one of them. There are countless ways to enjoy this sweet and savory flavor combination, and a homemade version Moose Tracks ice cream is one delicious way to enjoy this power couple of peanut butter and chocolate.
A delicious batch of Moose Tracks ice cream made right in my own ice cream maker. Nothing complicated or fancy but, boy, does a scratch-made ice cream taste absolutely amazing! Creamy vanilla ice cream, rich chocolate fudge ribbons, and chunks of mini peanut butter cups – I mean, need I say more?!?
Homemade Moose Tracks Ice Cream
Serves 4-6
1 hour + freezing time
Ingredients
1 cup heavy cream
1 ½ cups half-and-half
1 tablespoon vanilla extract
2 large eggs
1 cup granulated sugar
1 teaspoon kosher salt
½ cup chocolate fudge sauce
¾ cup mini peanut butter cups
Preparation
Heat half & half and sugar in a saucepan over medium-low heat. Remove from heat when mixture begins to simmer.
In a separate bowl, beat two large eggs. Slowly pour half of the cream mixture into the eggs, whisking steadily to temper the eggs. Add the rest of the warmed cream and whisk until well blended.
Pour the cream mixture back into the saucepan. Stir in the heavy cream and vanilla extract. Cook the cream over medium-low heat, stirring frequently, until thickened, just thick enough to coat the backside of a wooden or metal spoon.
Transfer the cream mixture to a bowl and cover it with plastic wrap, making sure to lightly press the plastic wrap over the top of the cream. Refrigerate for 4 hours or up to 24 hours.
Pour the chilled cream mixture into an ice cream maker. Prepare according to the instructions on the ice cream maker.
Once the ice cream is frozen, keep the machine running and add the chocolate fudge sauce and the mini peanut butter cups. Churn until the two ingredients are just combined.
Transfer ice cream to a glass baking dish or bread pan. Cover again with plastic wrap and freeze until ready to serve.
Recipe adapted from Nutmeg Nanny.
SKM: below-content placeholder
Whizzco for 12T