Make it any time you want it with just a few simple pantry ingredients.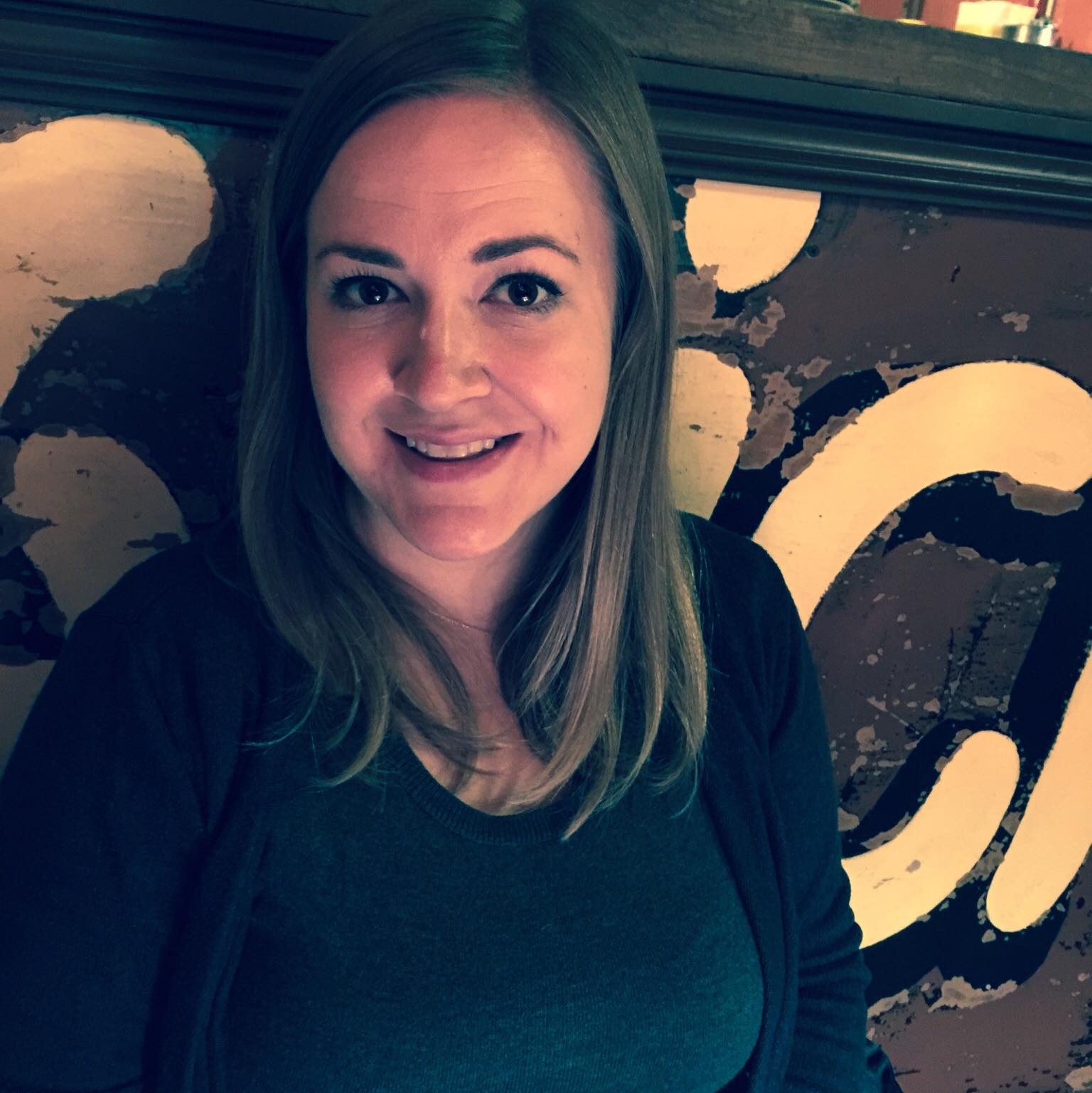 Kristy Norrell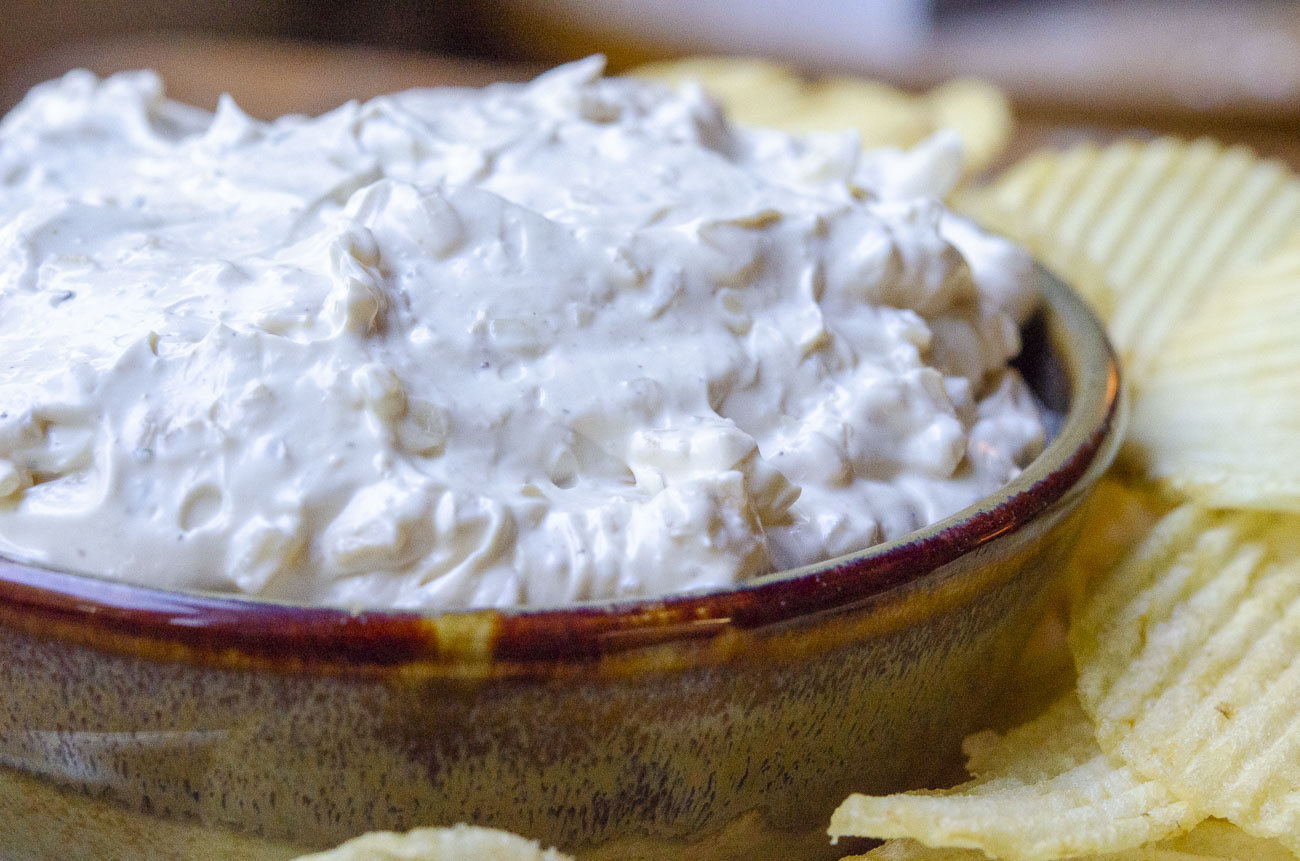 There is one thing that all of my friends know about me and it is this — if there is an occasion where chips and dip are welcome, I'm bringing French Onion Dip. Always. Whether it's a party, or camping, or a casual backyard BBQ, it's perfect snacking and I'll choose it over chips and salsa any day. I have loved it for as long as I can remember so I've had some time to develop some opinions on the matter — they are: I, for whatever reason, do not love the stuff that comes pre-made in a jar or a tub. I do love when you make it from a mix. I prefer two specific brands. And I think it's best when there is both sour cream and mayo involved.
I know what I like when it comes to French Onion Dip, but I got to thinking, what if I could just easily make it myself? I've made from scratch versions involving slowly caramelized onions before… but this is not that. This is a stand-in for that lovely seasoning packet dip, made from a few ingredients you probably have in your pantry, and it tastes just as delicious.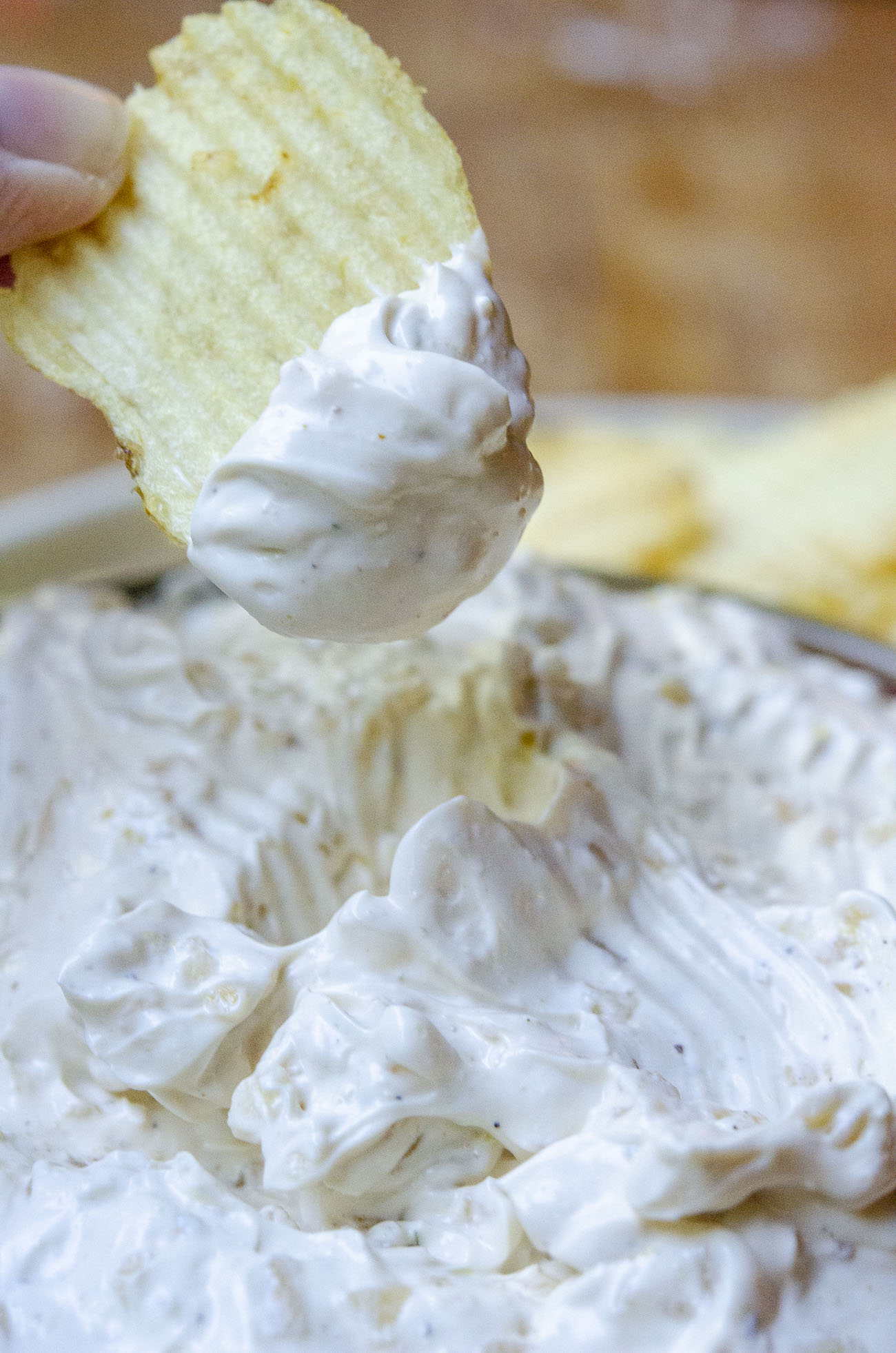 The beauty of this is that you can make it anytime the mood strikes even if you don't happen to have a packet of onion dip mix on hand. That's not a problem anymore! Provided you do have dried minced onions in your spice cabinet, you can make French Onion Dip anytime your heart desires. The dried onion is the bulk of the flavor here — plus some other stuff that we'll cover in a moment — and you do need a quarter cup of it, but it's easy to keep on hand all the time. (And versatile too — it's a great way to add onion flavor to other dishes when you don't feel like chopping a fresh onion!)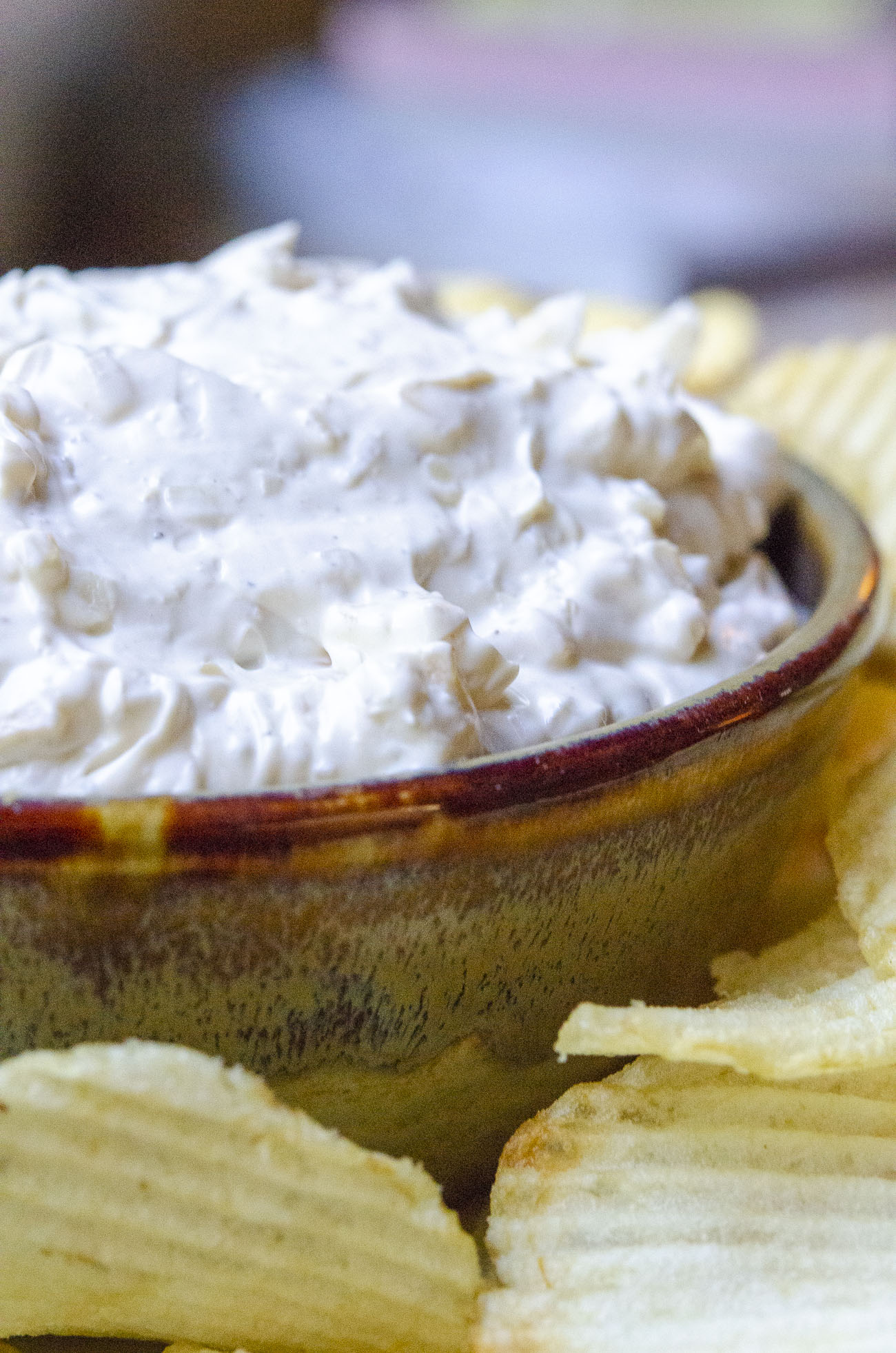 You're going to mix those dried onions with sour cream and mayo (I wouldn't have it any other way) but you can play with that ratio a bit. I've gone with two cups of sour cream to a half cup of mayo, but you can go half and half or up the mayo to one cup depending on what balance of creamy and tangy you like. The remaining ingredients are onion powder, dried parsley, paprika, celery salt, and one more thing to play around with — Worcestershire sauce.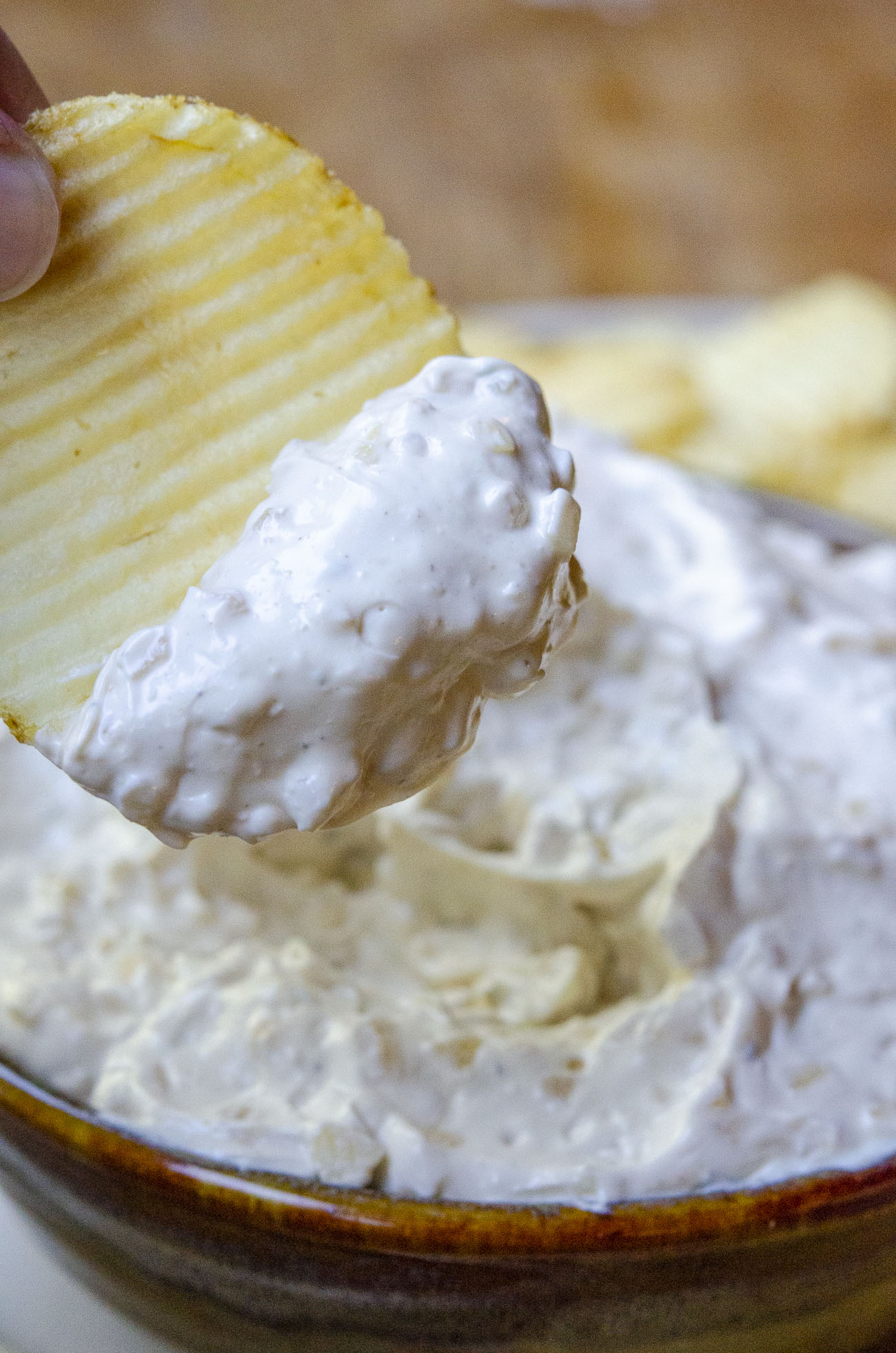 Start with one tablespoon and then give it a taste and add more Worcestershire if you think it needs it. The Worcestershire helps to give it that deeper "French Onion" flavor and you can adjust the amount according to how much of that richness you like. (I like about two tablespoons.) An hour or so of chilling softens the dried onion and brings all the flavor together, so don't expect to dig into this the minute you make it, no matter how much you might want to.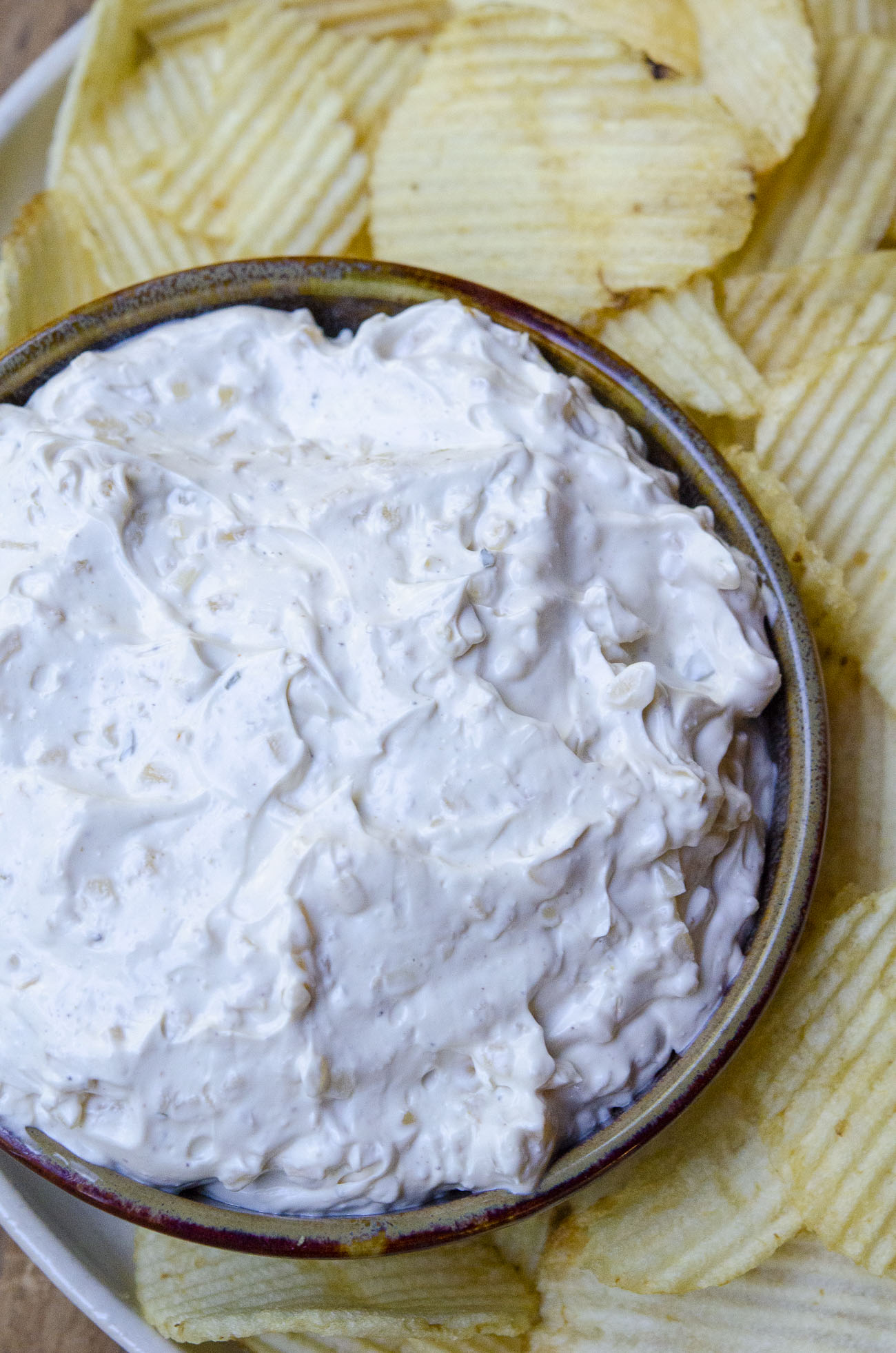 Homemade French Onion Dip
Serves 8
5m prep time
1h inactive
Ingredients
16 oz sour cream
1/2 cup mayonnaise
1/4 cup dried minced onion
1 tablespoon Worcestershire sauce, plus more to taste
1 teaspoon onion powder
1/2 teaspoon parsley flakes
1/2 teaspoon celery salt
1/8 teaspoon paprika
1/8 teaspoon ground black pepper
Kosher salt, to taste
Potato chips, for serving
Preparation
Mix all ingredients together. Cover and chill until ready to serve, but at least 1 hour.
SKM: below-content placeholder
Whizzco for 12T