I love Anthropologie, Crate & Barrel, and West Elm. I don't always love the price tags, however. Sometimes I can find a good deal in the clearance section, but most times I leave empty-handed. That's okay though because I have a few tricks up my sleeve to make my own faux high-end decor.
These projects are so easy to do and they use items found at the dollar store! It doesn't get much more budget-friendly than that. Let's take a look at some dollar store glass transformations!
Beach Themed Candleholders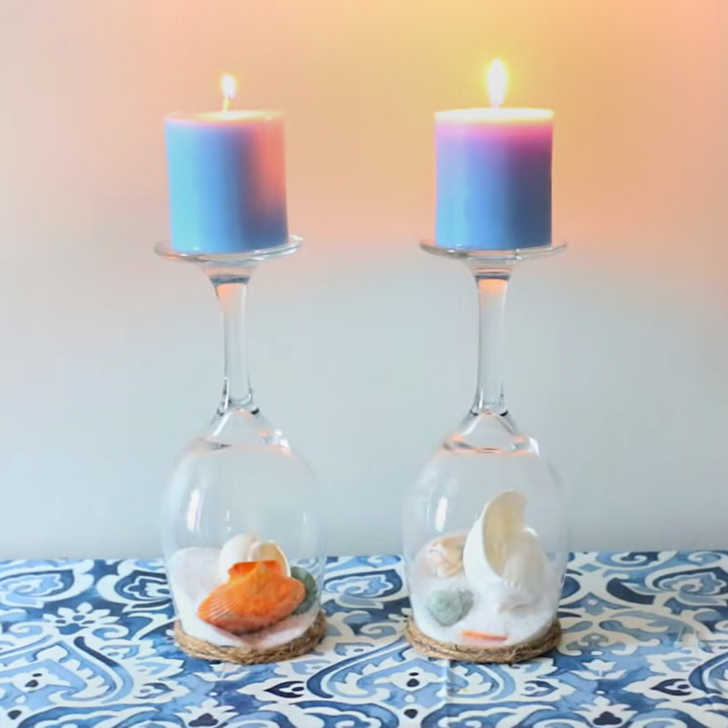 Okay, how cute is this? I don't think I've seen anything quite like it before, but I absolutely love this idea. I especially love that you can easily swap this set out for a fall, winter, or spring set, as well as holidays and special occasions. Just think of how cute a snowglobe version of these candleholders would be!
For this DIY, grab some wine glasses from the dollar store, as well as a few seashells, a bag of fake sand, and some twine. First, trace the wine glass on a piece of cardboard and cut out the circle. Then, place your shells and sand in the wine glass before hot gluing the cardboard on.
Wrap twine around the rim of the glass to cover up the cardboard. Flip the glass upside down and gently shake to get the shells and sand where you want them. All that's left to do is place some candles on top and admire your handiwork!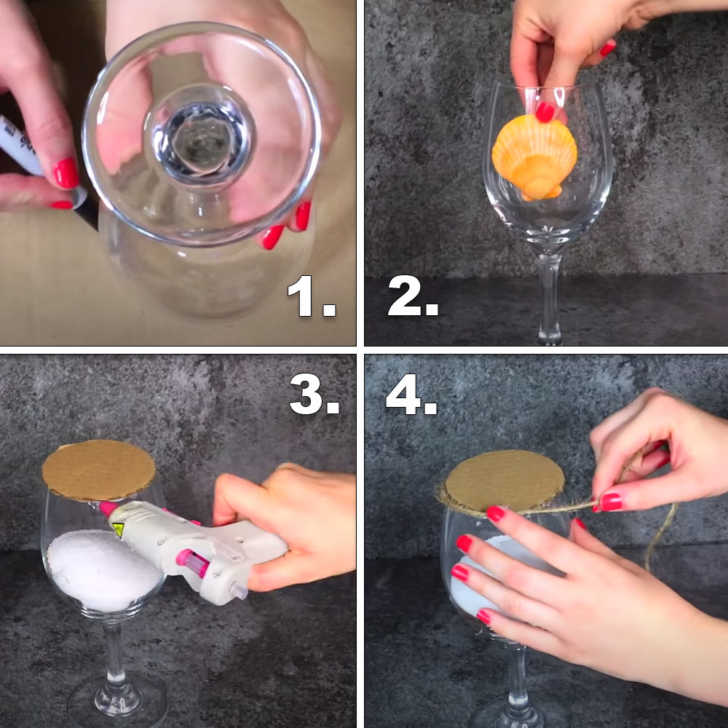 Faux Antique Glass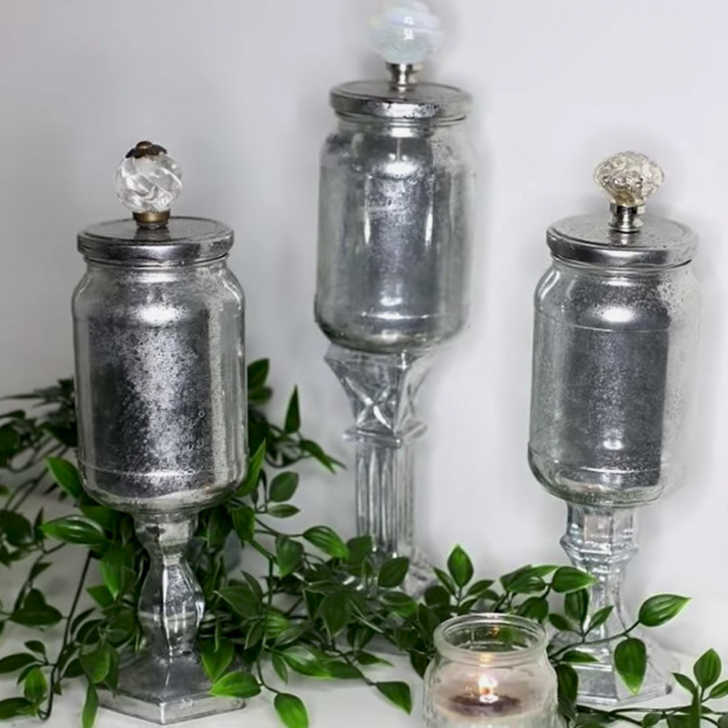 I absolutely love how this turned out! You can use this technique to get a distressed, aged mirror-look for any kind of glass, but for the purposes of this tutorial, grab a candlestick from the dollar store and an empty jar.
Spray paint a layer of Krylon Looking Glass spray paint, followed immediately by a spritzing of white vinegar. Gently dab the glass with a microfiber cloth to soak up the vinegar. That's it! You can add a fun topper to the lids of the jars, or leave them open.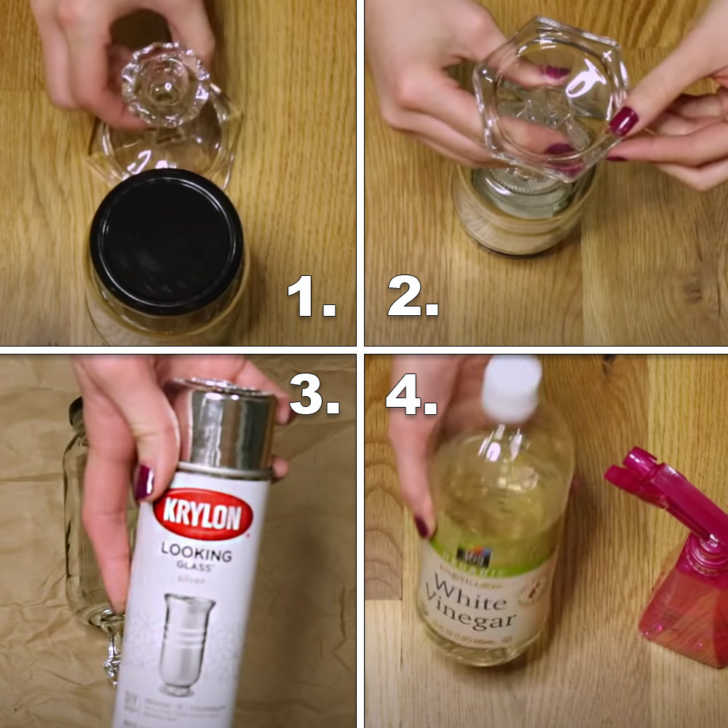 Faux Hobnail Glass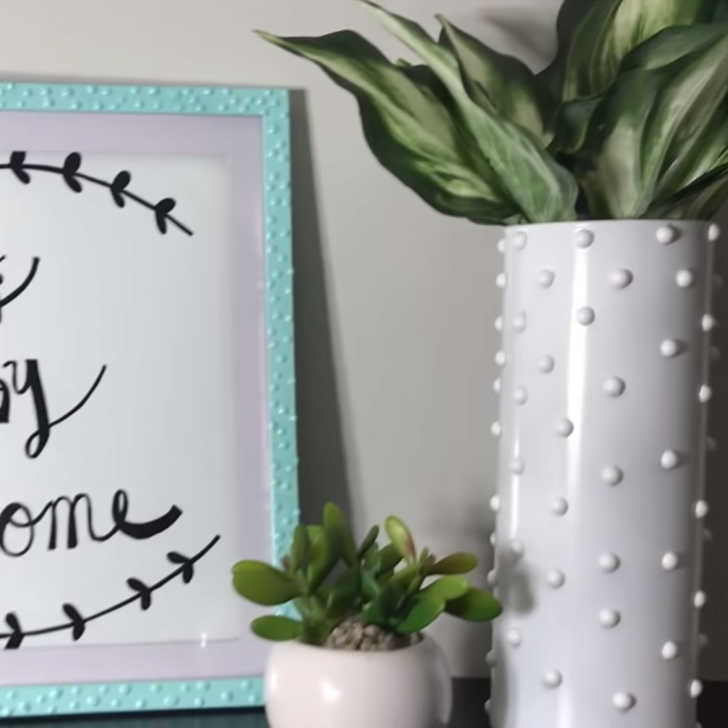 My grandma had several hobnail milk glass dishes and vases around her house, and I remember being fascinated by them growing up. There's something so elegant about the texture and solid color, don't you think? I love how this piece goes well with a modern, minimalist vibe like shown in the picture above, as well as a vintage, retro vibe. Flexible decor pieces like this are a must!
The best part is, this is so dang easy to do. I'm kicking myself for not trying this out sooner! Start by cleaning your collected glassware. After it's dry, stick on rounded stickers (found at the dollar store or any craft store). You can spread the stickers out evenly, or make your own design. Finally, spray paint your glass and then add a coat of sealant.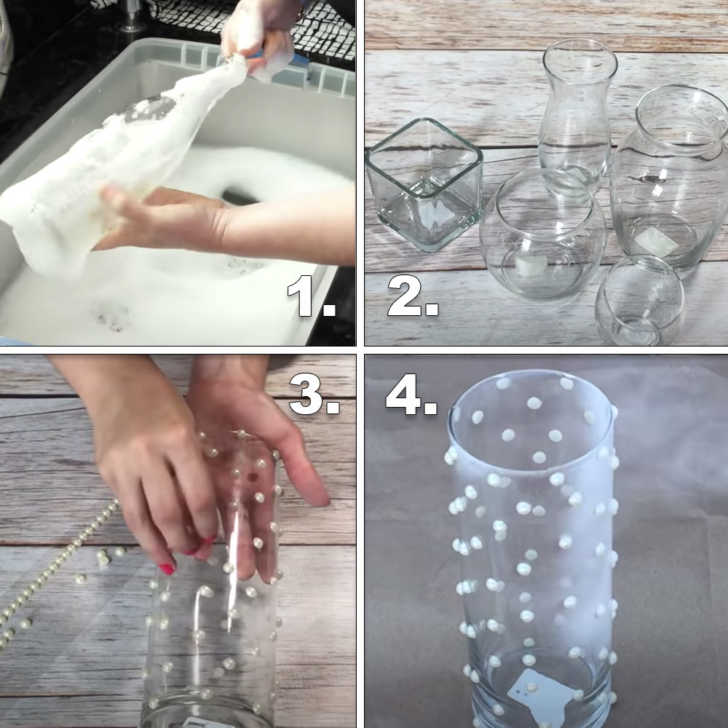 Faux Gold-Trimmed Ceramic Pots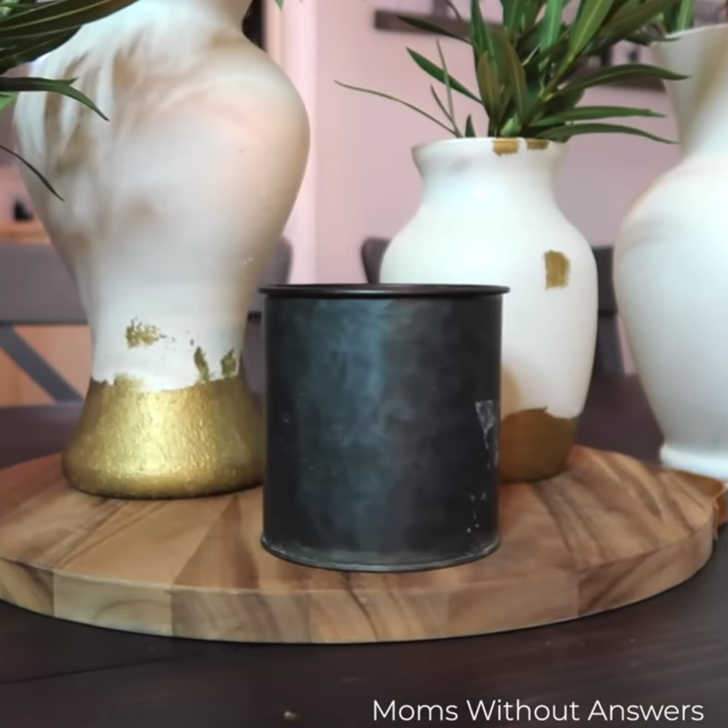 These look just like some ceramic pots I saw online at Anthropologie a few weeks ago! Of course, theirs were $100-180, whereas these ones cost as much as a dollar store vase and a few containers of paint.
Start by cleaning your vase, and then spray on primer. Once dry, spray paint a few layers of stone-textured spray paint and let dry again. Next, use painter's tape to mark off the lower section of the vase and then paint gold. Add a few brush strokes where you see fit, and then finish off by outlining the rim in gold. Of course, you can change the color or the style of paint as you see fit, but this is a good baseline to start from!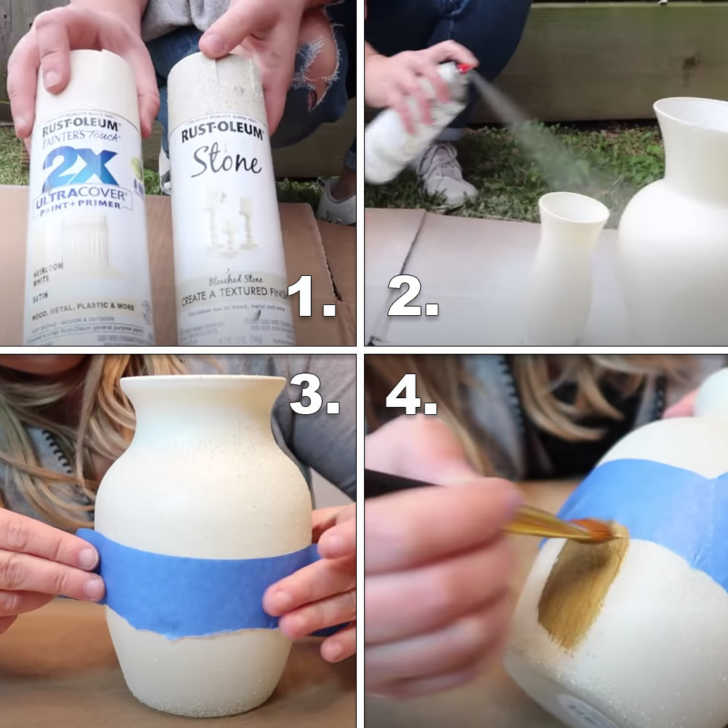 Faux Cememnt Planter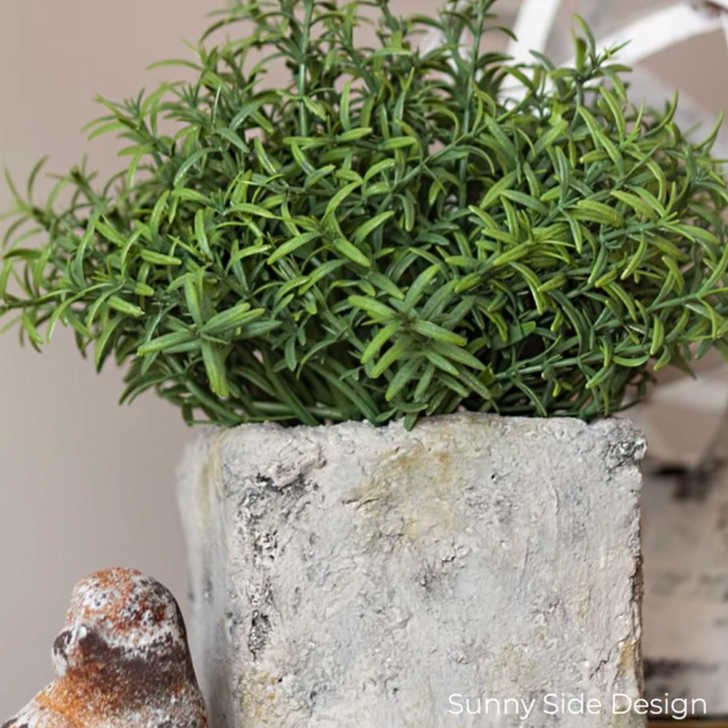 I haven't seen any DIYs quite like this before! Create "cement" by mixing plaster of Paris with ice water. After combining, stir in some dirt to get a gritty texture. Then, spread the mixture over your glass container with your fingers, swirling to get the right texture. This is the messiest part, but it's also kind of fun!
After it's completely dry, take a paintbrush and dab on a bit of white, followed by gray, and then black. Only dab the colors on in certain areas, not covering the whole vase. This creates more texture and a bit of a weathered, faded look. DOn't you just love how this turned out?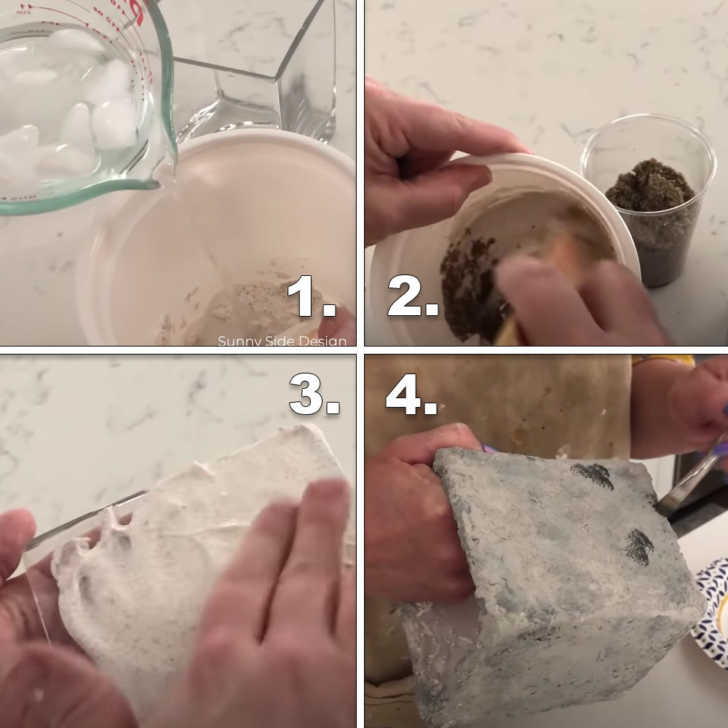 Get more project details & project ideas in the video below!
SKM: below-content placeholder
Whizzco for 12T