It's a hearty fall meal wrapped in a delicious tortilla-package.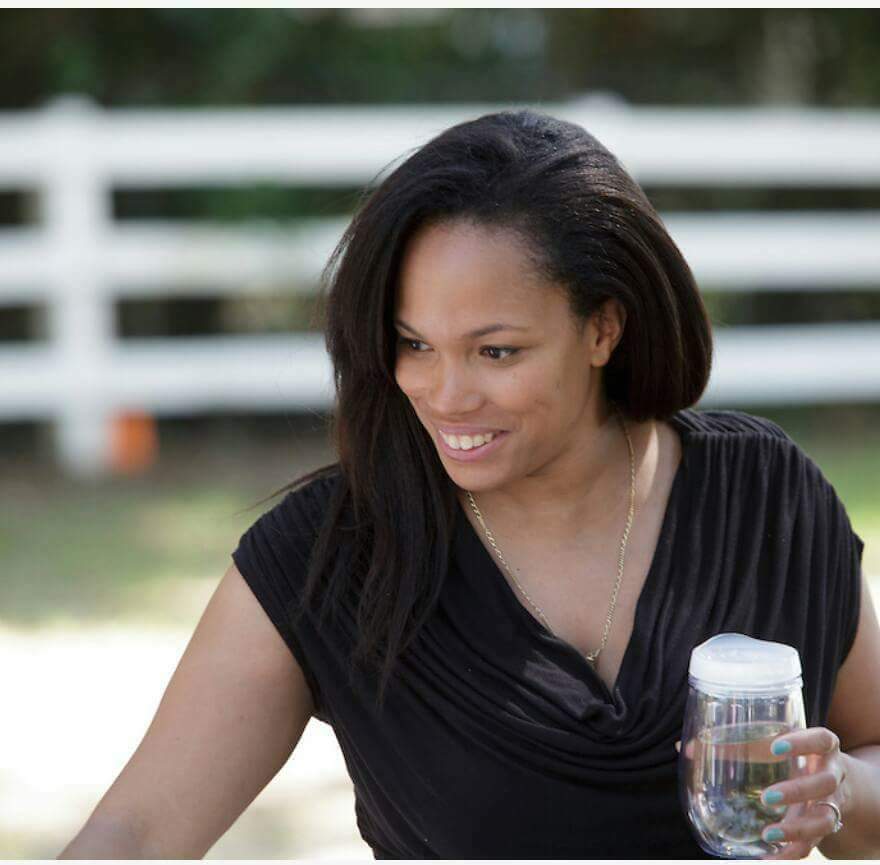 Ajza Case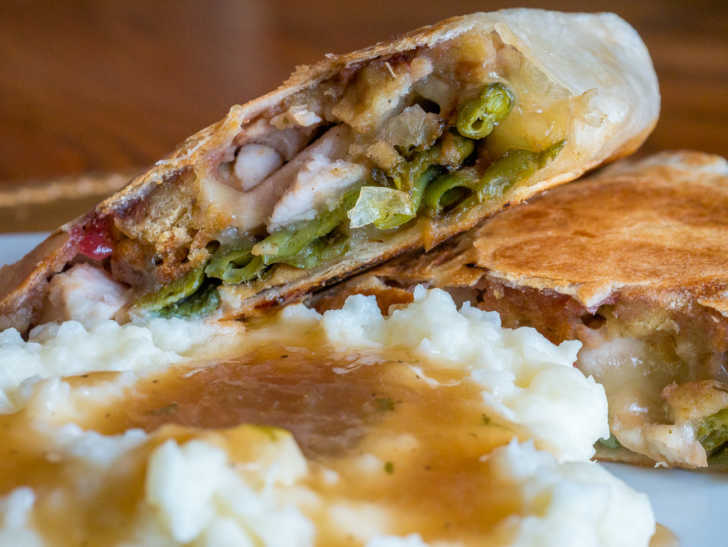 I've got a great way to use those Thanksgiving leftovers. I've come up with a hearty turkey wrap sandwich that's unlike any turkey wrap you've had before, filled with all of those essential elements of a Thanksgiving meal that we love. I've made sure to not cut corners on these essentials; there's still a slow-roasted turkey breast, homemade stuffing and cranberry sauce, and green beans on the side. A harvest turkey wrap is a gift that we all can enjoy!
I take a 3-pound turkey breast and cook it according to the package directions. While the turkey does its thing in the oven, I set to work on my stuffing and cranberry sauce. This is my family's favorite recipe but if you've got a beloved stuffing you make each year, then prepare that here. Stuffing should strike the right balance of moisture and seasoning, so herbs and chicken broth are key players. Herbs are essential to a stuffing, both fresh and dried. Especially when we want to have those familiar flavors that everyone loves, I try my best to stick to the favorites in my sandwich version of a Thanksgiving dinner.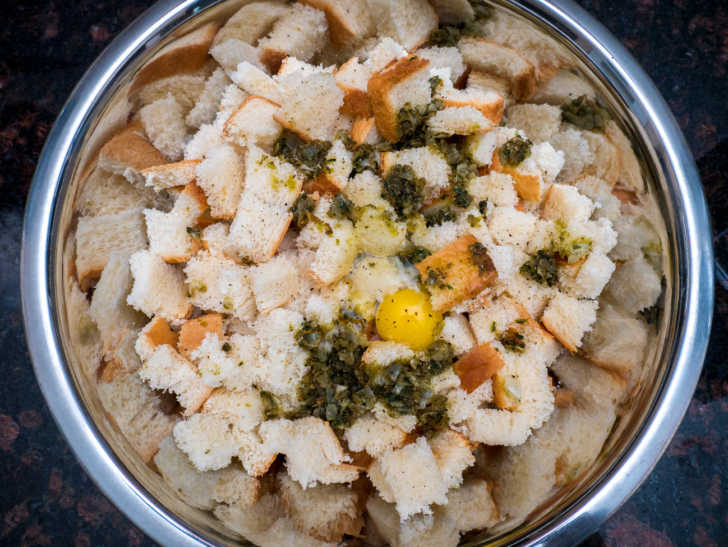 You can't have Thanksgiving dinner without a cranberry sauce and I've not forgotten that element in my turkey wrap recipe. If there's one debate every year it's about how to do the cranberry sauce. Canned vs. fresh cranberry sauce…which do you prefer? I'm going with a doctored version of a canned cranberry sauce, enhanced with sugar and spice to transform the canned sauce into something both beautiful and delicious.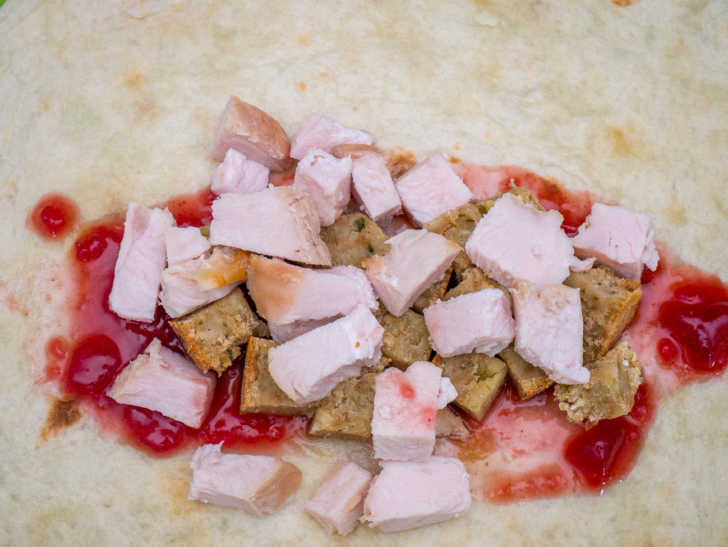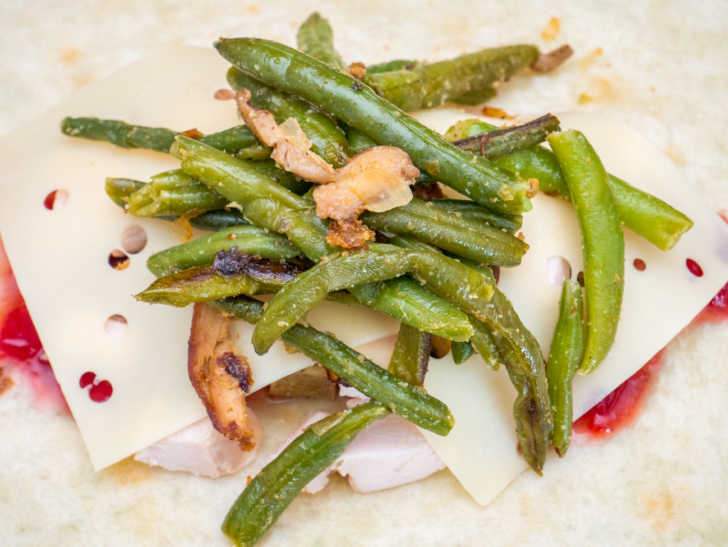 I do feel that there should be a pop of fresh green on the Thanksgiving dinner table, so I traditionally serve green beans. My green beans are steamed with butter, garlic, onion, and some mushrooms until they're al dente. Ok, now it's time to build my harvest turkey wrap! It's pretty easy to do but you'll want to work in a particular order to make sure everything holds together.
I've got a burrito-sized tortilla and I start to build my layers, first with the cranberry, then the stuffing, and my cubed turkey breast meat. I just love the green beans in the middle of all the meat and stuffing. The pop of green color and that snap of perfectly steamed peas give the wrap a nice crunch in each bite. Swiss cheese helps to glue the wrap together once folded and toasted in my panini press. The wrap comes out golden and warm, ready to serve to my family.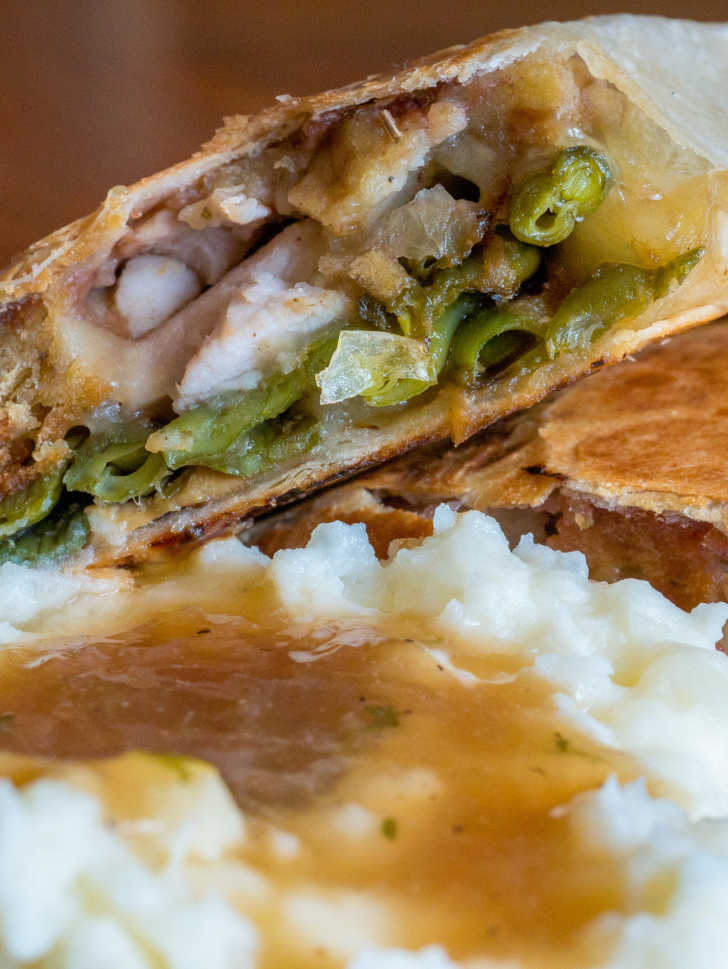 I serve mine with mashed potatoes and gravy. I think it will be fun to dunk the wrap in some creamy mashed potatoes to capture more of that Turkey Day vibe. A harvest turkey wrap is a great way to use your leftovers in the days following Thanksgiving, but it's also good at any time of year. It's fun, fresh, homemade, and absolutely delicious. Enjoy!
Harvest Turkey Wraps
Serves 4-6
40m prep time
3h 15m cook time
Ingredients
Stuffing
12 - 15 slices white bread, cut into 1-inch cubes
1/4 white onion, chopped
1 Tablespoon olive oil
1 Tablespoon butter
1/2 teaspoon garlic powder
1/2 teaspoon grubbed sage
1 teaspoon parsley
1/4 teaspoon ground rosemary
1/8 teaspoon ground thyme
Kosher salt
Black pepper
1 large egg
1/3 cup chicken broth
Cranberry Sauce
1 (14 oz) can of jellied cranberry sauce, broken up
1/2 cup apple juice
1/2 teaspoon ground ginger
1/4 teaspoon ground cloves
1/4 cup brown sugar
Green Beans
1/2 stick unsalted butter
1/4 white onion, diced
1 (6.5oz) can of mushrooms, drained
1lb bag of steamable green beans
1/2 teaspoon onion powder
1/2 teaspoon garlic powder
1/4 teaspoon paprika
Kosher salt
Black pepper
Turkey
Roast the turkey according to the package instructions.
Stuffing
Placed the cubed bread into a large bowl and set aside. Preheat oven to 350°F.
Heat olive oil in a pan on medium-high heat. Add butter and melt. Sauté onions until translucent, about 7 minutes.
Remove from heat. Allow to cool.
Add to the bowl of cubed bread. Add egg and chicken broth. Stir to combine. Shape into a loaf and bake at 350°F for about 30 minutes.
Cranberry Sauce
Add all of the ingredients into a saucepan. Heat to medium-high and bring to a low boil. Turn the heat down to low and simmer for 15 minutes.
Green Beans
Melt the butter in a large skillet or sauté pan. Add onions and mushrooms and sauté for 7 - 10 minutes.
Add green beans and spices. Cook for 7- 10 minutes. (I like my green beans with a little bit of brown on them.)
Build the Turkey Wraps
Take one large burrito-sized tortilla and lay it on a cutting board.
Add a scoop of the cranberry sauce and spread across the length of the burrito.
Add a 1/4 cup of the stuffing and spread across the cranberry sauce.
Add 1/4 cup of the turkey, cubed into 1-inch pieces. Top with two slices of swiss cheese.
Put a layer of green beans on top of the swiss cheese. Top with two more slices of swiss cheese.
Fold the wings of the tortilla over the turkey dinner, tucking into a burrito form.
Place onto a panini press to toast until cheese has melted.
Slice in half to serve. Optional: side of mashed potatoes and gravy.
SKM: below-content placeholder
Whizzco for 12T