A deliciously quick-to-make soup combination packed with meat, veggies, and flavor!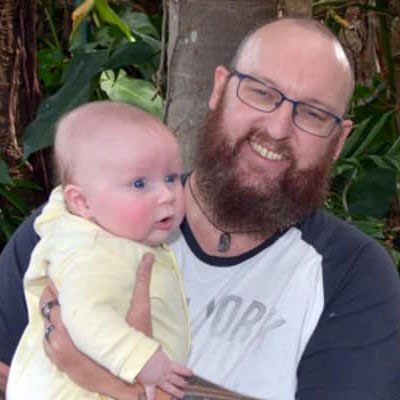 Jono Elderton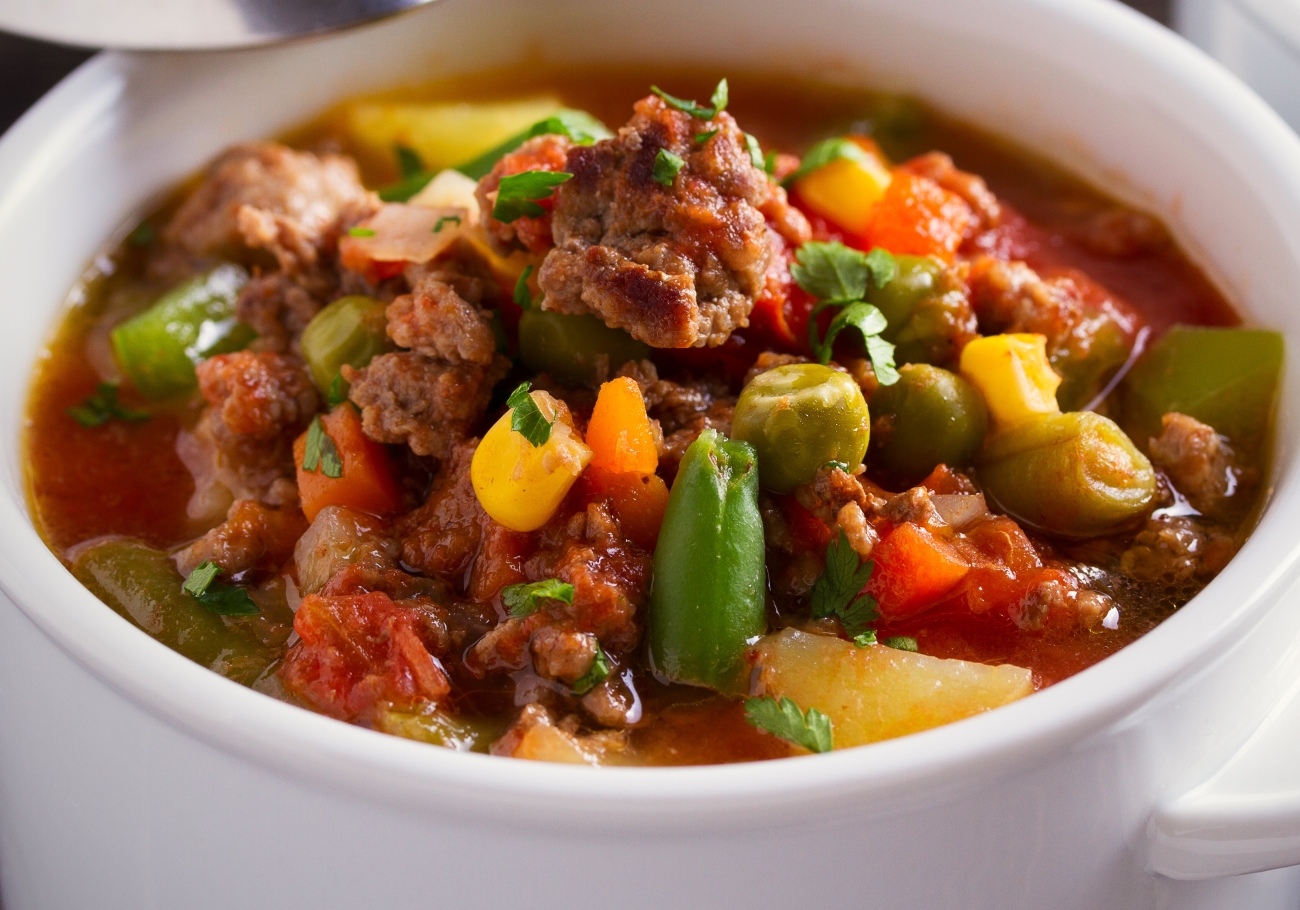 Hamburger vegetable soup keeps wiggling into my weeknight dinner rotation. It's delicious and full of veggies, but so rich and vibrant that it's a comfort food to look forward to if your bones need warming, or when you're pressed for time!
It has all the flavor of a soup that's been bubbling on the stove all day, yet comes together and is on the table in 45 minutes, made with everyday ingredients found in the pantry, fridge, and freezer. I like that hamburger vegetable soup can be a snap cooking decision after a long day, and not a meal that requires much time for planning and preparing.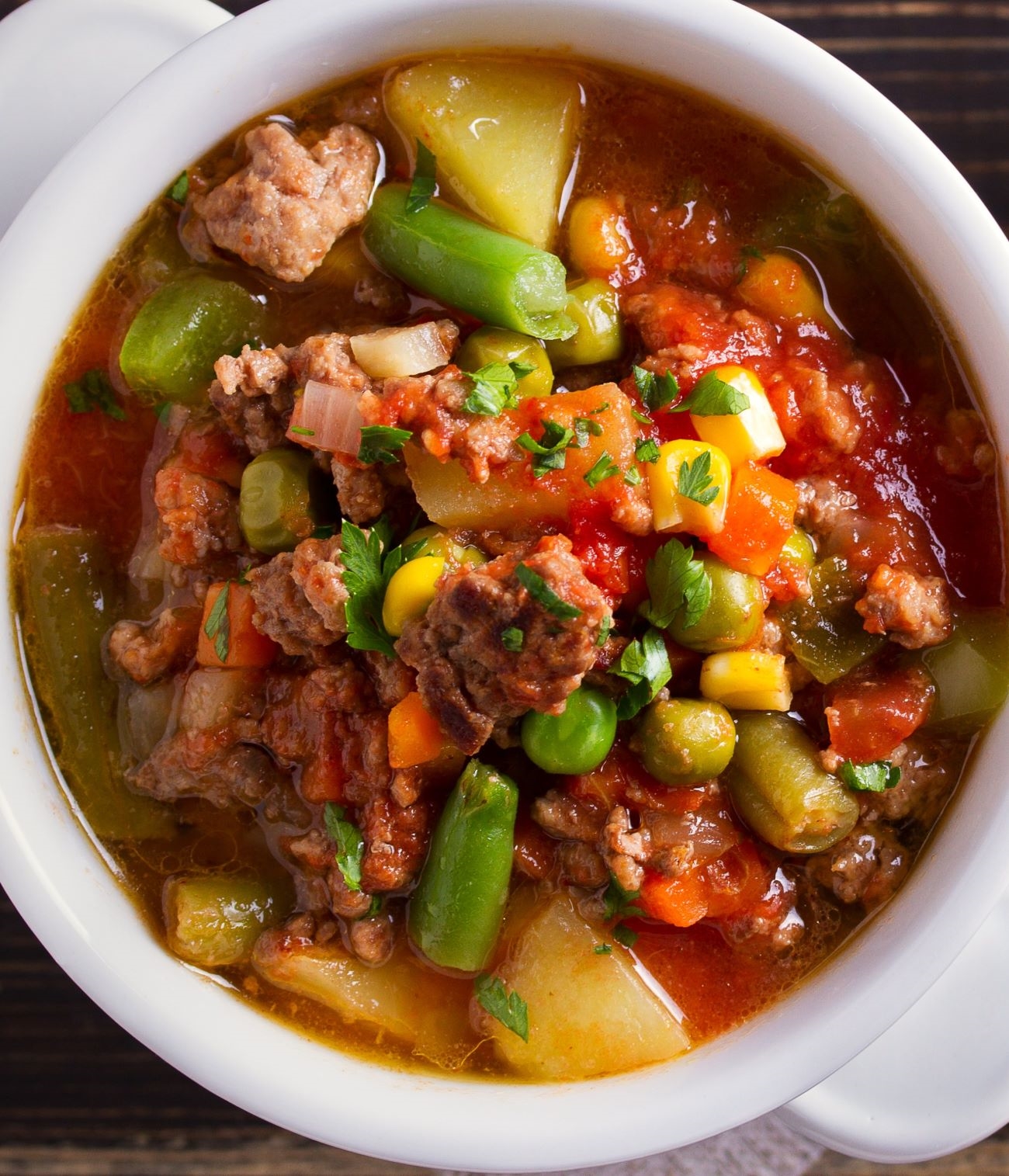 One key to this soup's flavor is its veggies. Most of them are frozen, yet do a brilliant job soaking up the spices and flavors together in a delectably rich tomato beef broth. Elements such as Worcestershire sauce and red wine vinegar help provide enlivening tang and savory saltiness, while trusty garlic keeps everything earthy and ties the vegetable mix together with the hamburger meat.
While the recipe is straightforward, one recommendation to consider is spending a little bit of time caramelizing the ground beef. The process, utilized by burger chains like Smashburger, is caused by the Maillard reaction. It adds a crust and crunch to the beef's texture and creates a depth of flavor rivaling the perfect burger. Stretching it across the pan and caramelizing the beef takes a few extra minutes towards the start of your cooking, but really pays off on the spoon.
Hamburger vegetable soup is a hearty and pleasurable meal. It's great throughout the year, but really comes into its own during fall and winter when a comfortable soup packed with meat and veggies comes in handy for home and work!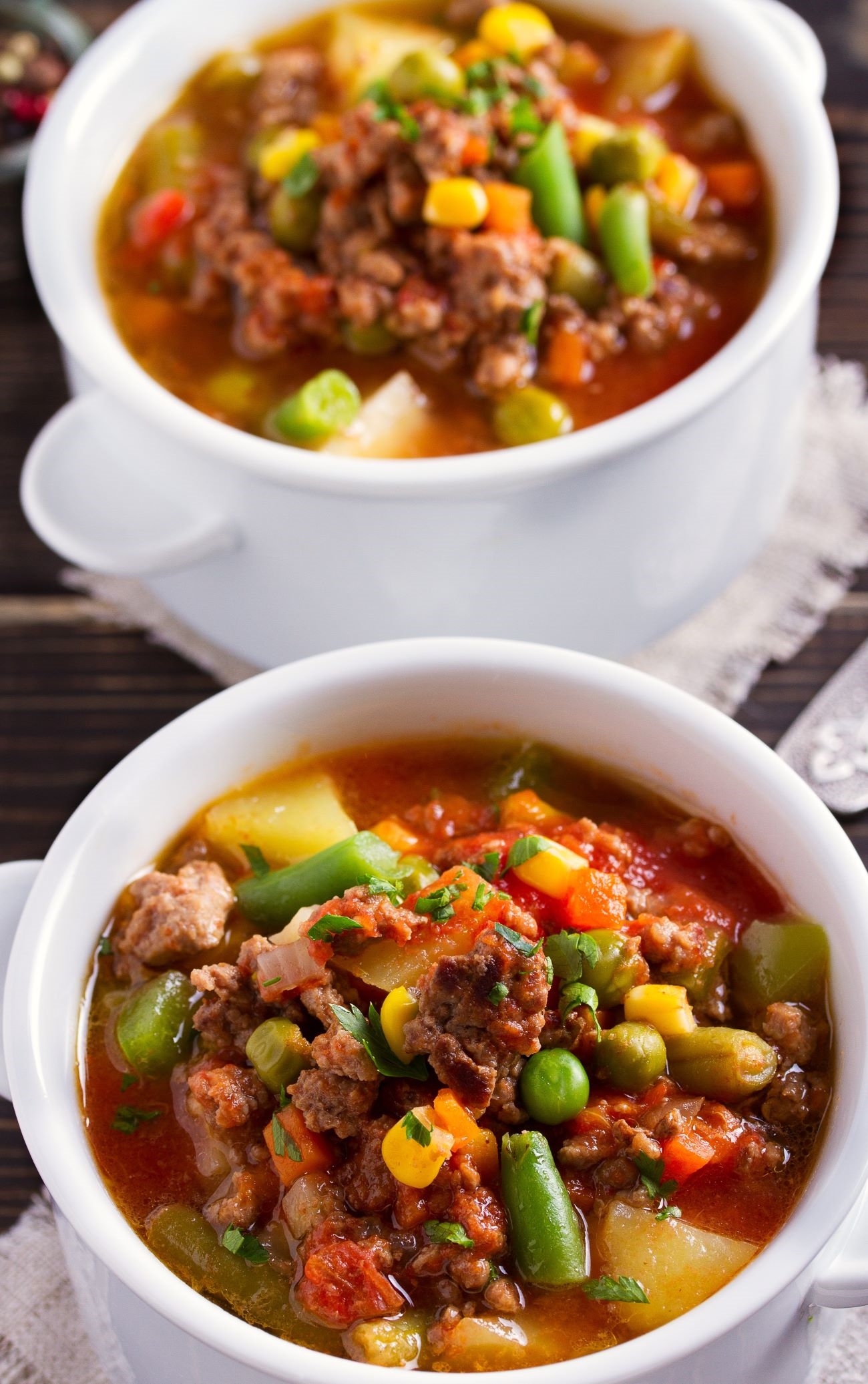 Hamburger Vegetable Soup
Serves 4
15m prep time
30m cook time
Ingredients
1 tablespoon olive oil
1 medium yellow onion, diced
3 teaspoons minced garlic
1 lb ground beef
2 celery sticks, diced
2 medium Yukon gold potatoes, diced
2 teaspoons Italian seasoning
4 cups beef broth
1 x 15 oz canned diced tomatoes
1 x 12 oz canned condensed tomato soup
3 tablespoons tomato paste
1 1/2 tablespoons Worcestershire sauce
1 tablespoon red wine vinegar
1 tablespoon soy sauce
1/2 cup frozen green beans, thawed
2 cups frozen peas corn, and carrots, thawed
Kosher salt and black pepper, to taste
Garnish: 1 tablespoon fresh parsley
Preparation
Heat olive oil, onion, and garlic at medium-high temperature in a large Dutch oven. When the onion is translucent, add the ground beef and cook until browned - keep the beef chunky.
Add the celery and potatoes, cooking until the vegetables begin to soften (6-8 minutes), stirring occasionally. Add the Italian seasoning and bay leaf, then cook for two more minutes.
Mix in the tomato paste and tomato soup. Add the Worcestershire sauce, red wine vinegar, and soy sauce to combine.
Next, add the canned diced tomatoes and vegetable broth. Stir in the green beans and mixed vegetables. Season with salt and pepper. Bring to a boil, then reduce heat and simmer covered for 30 minutes.
Garnish with fresh parsley and sprinkle with salt and pepper. Serve hot with crusty bread.
Recipe adapted from Casserole Chrissy
SKM: below-content placeholder
Whizzco for 12T