You might not go back to the traditional version…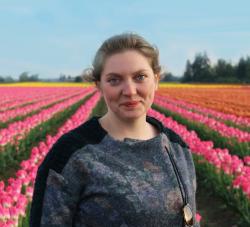 Decatur Macpherson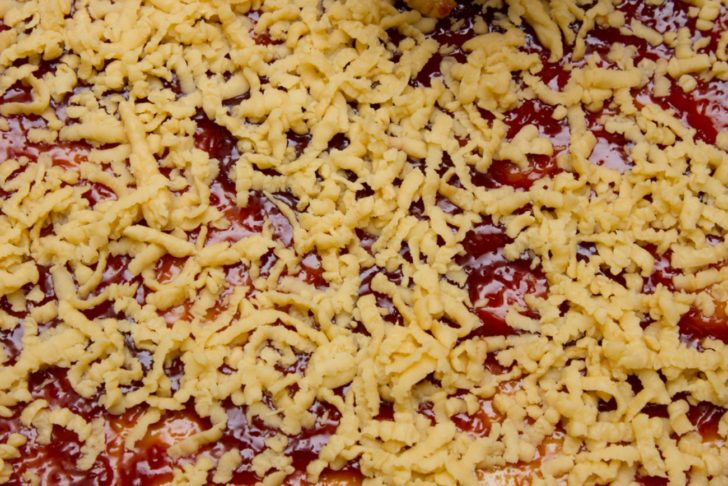 When it comes to homemade desserts, we'll be the first to admit that we sometimes skip making our own crust, especially if the recipe looks a little daunting or time-consuming. Making something partially from-scratch is still usually a huge step up from store-bought, but being able to cut corners and save time makes it achievable and keeps the process fun, without being a burden. That being said: pie crusts are actually ridiculously easy to make, and we've got a new method for you that results in the easiest, flakiest, yummiest crust you've had yet – you'll see!
So, normally you make a pie crust, roll it up into two balls and then let them chill, before rolling them out and putting them on the bottom and top of your pie, right? Not this time. You'll still make the pie crust the way you normally would and you'll wrap it up in two halves, in keeping with traditional recipes, but that's where the similarities end. Once you've got your bottom crust nicely filled with whatever filling you like, you're going to pop it in the oven, sans top crust. Let it bake for a bit, then take it out and, wait for it, GRATE the remaining dough over your pie. Yep, use a cheese grater and grate all the dough you want onto your pie, then put it back in the oven and let it continue baking.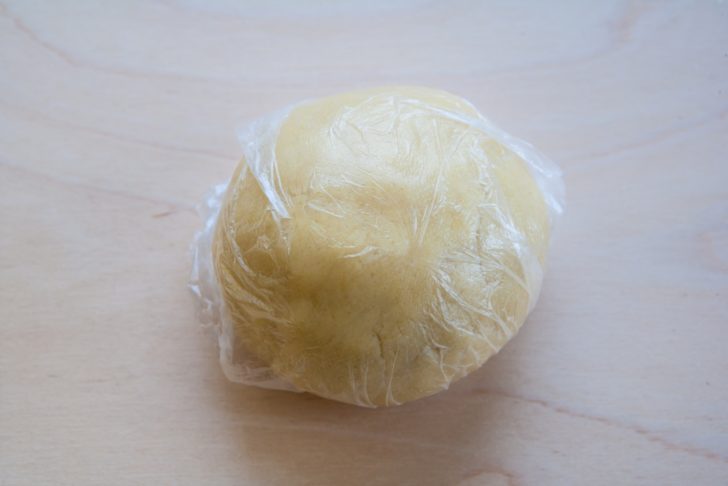 What you're left with is a flaky, delicious pie that's perfectly topped with buttery goodness. It's easier and less hassle than rolling out another sheet of pie dough, and it gives you a rustic pie that tastes amazing. Everyone raves about it when we make our version (raspberry, by the way) and we know you'll have the same success. Try it out and see what we mean…people will love it!
Grated Pie Crust
Serves 8
20 minutes active
Ingredients
2 1/2 cups all-purpose flour, divided
1 tablespoon sugar
1 teaspoon salt
1 cup (2 sticks) unsalted butter, cold, cubed
1/2 cup ice water
filling of choice, we used raspberry
Preparation
Preheat oven to 350º F.
Combine 1 1/2 cups flour, sugar and salt in large bowl or food processor. Add butter.
Pulse for 15 seconds or cut in with a pastry cutter until mixture begins to clump and flour is coated.
Stir in remaining 1 cup flour until incorporated and dough appears crumbly.
Sprinkle with ice water (working with 1 tablespoon at a time).
Fold dough with a rubber spatula until sticky.
Divide dough in half. Flatten each half to 4-inch diameter. Wrap in plastic wrap and seal in freezer-proof container. Thaw in refrigerator before using as usual.
Roll out first half and place in pie dish. Pour in filling and place in oven.
Bake for 30 minutes, then remove from oven. (Leave the oven on, it will go back in to bake more.)
Take remaining dough half and use a cheese grater to grate it directly onto your pie, coating the top as much or as little as you like.
Return to the oven and bake for another 20-25 minutes, or until golden brown.
Remove from oven and enjoy!
SKM: below-content placeholder
Whizzco for 12T