This child attempted to rage against the claw machine but the claw machine had other ideas. This is the story of a four-year-old girl who thought that she was going to outsmart the claw machine and get her little paws on some teddy bears.
The gambit backfired on her terribly and she ended up trapped inside!
We are with her mother on this one, this is funny stuff. "My partner was shocked but I just started laughing," said Melanie Pike, her mother, in an interview she shared on Facebook. The incident took place when the child was spending time with her family at a pub in Airlie Beach, Queensland, Australia.
Poppy got snagged by the machine when she decided to steal the teddy bears on a dare from her twin sister. There was an opening in the glass box and Poppy managed to wedge her way inside.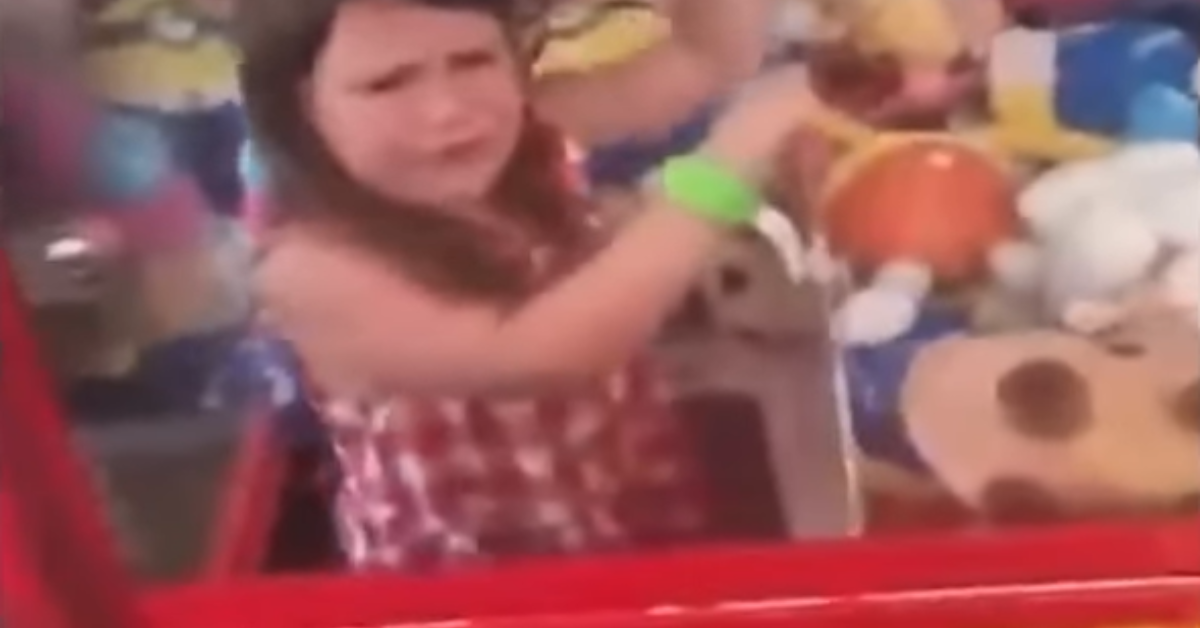 The heist did not go as planned, though. She never stopped to think about how she would manage to get out! Ah, to be young and full of half-baked ideas.
"The girls were playing outside and the next minute my twin daughters ran inside and said 'mum, Poppy's stuck in the vending machine,'" said Melanie.Fortunately for the rest of us, she decided to film the moment in question and social media had a big laugh over it. How could you not chuckle at this? It's a good way to learn a valuable lesson at a young age.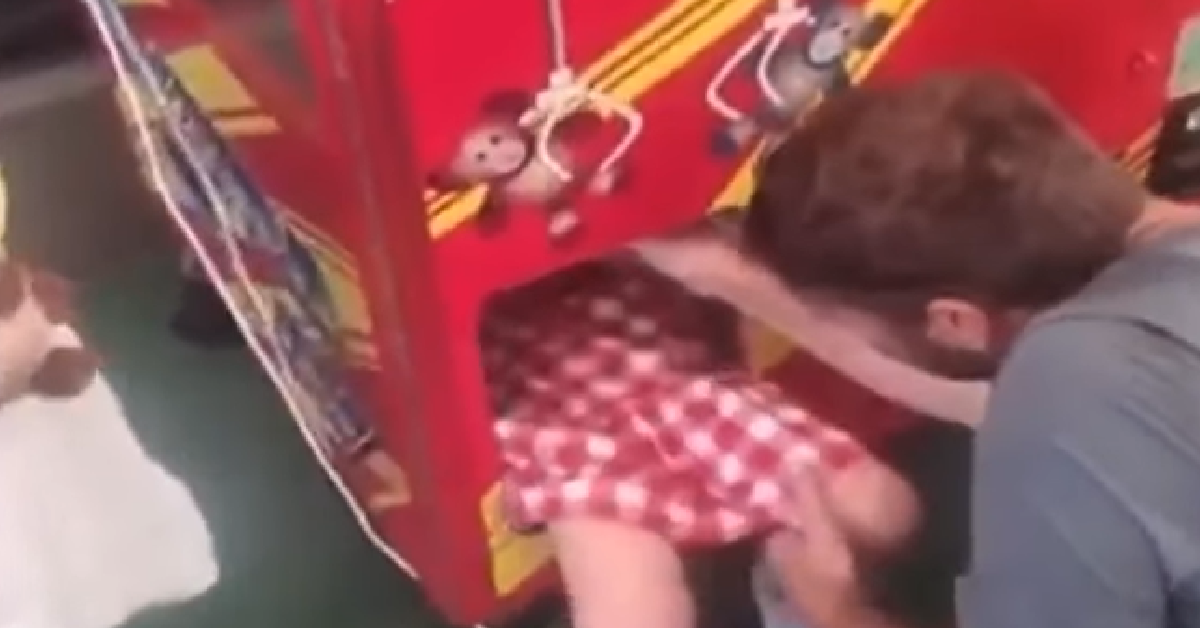 We are willing to bet that she won't try to steal again anytime soon. An impromptu jail stint will have that effect on a child. Poppy is seen banging furiously on the glass like a magician whose trick went horribly awry.
Her resourceful mother was able to get her back out of the machine by gently escorting her through the same hole that she had used to get in.
https://www.facebook.com/melanie.pike.12/videos/726626732508757
"Have you learned your lesson? Are you going to steal anymore?" Melanie asked, to which the child replied that she would not.
Some sympathized with her, though. "Only way you'd ever get one of those claw prizes is to steal it," said one viewer. What a lesson learned!
SKM: below-content placeholder
Whizzco for 12T