In case you didn't know, Canada is home to a beautiful rainforest called Great Bear Rainforest that lies off the Pacific Coast in British Columbia. There are tons of things to see in the wild there, but guests at the Great Bear Lodge were stunned when some unexpected morning visitors made an appearance one morning.
Waking up can be a struggle for a lot of people (me included). But the guests at the lodge probably had a much easier time waking up upon seeing what was going on in the water.
(Though they might have had a hard time believing they weren't dreaming!)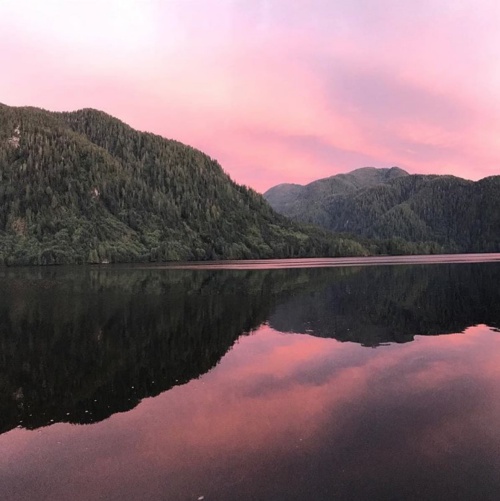 The bay that the Great Bear Lodge is situated on leads to the Pacific Ocean. It's a gorgeous little spot.
On the morning this video was taken, guests ran to the dock still bleary-eyed and wearing bathrobes to see something that hadn't ever been seen at the lodge before!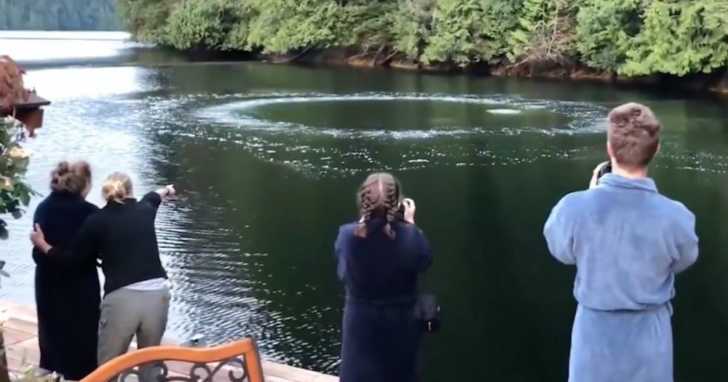 Circles began to form on the serene surface of the water, and bubbles burst up from below.
It was clear something large was about to break through the surface, but the onlookers didn't know what to expect. They waited excitedly to see what it would be.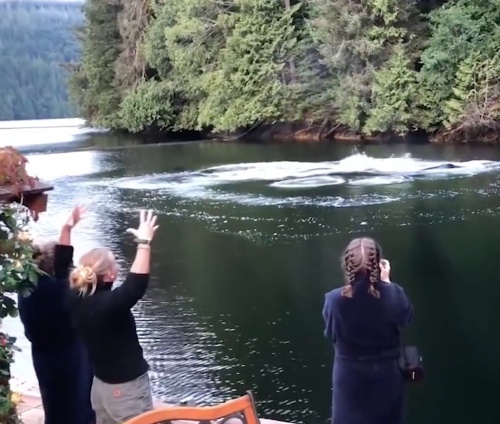 Then, suddenly, two humpback whales erupted from the water, spraying water from their blowholes.
The grace and beauty of these majestic animals is stunning anytime, but seeing them in an unexpected place in those early morning hours was breathtaking.
According to the Great Bear Lodge, the whales were bubble net feeding, which is a pretty incredible trick. It's a learned behavior that they do in groups, which can be as small as two whales or as big as 60 or more. Together, they put out bubble nets in order to trap schools of fish to feed on, like salmon, krill, or herring.
The presence of the whales wasn't just thrilling for the guests — the staff got excited, too! The great thing is that the whole event was captured on video, so people everywhere can see what happened!
In this video, you can see Marlo Rose, who is a bear guide, high-five her colleagues. Everyone is amazed at the sight in front of them.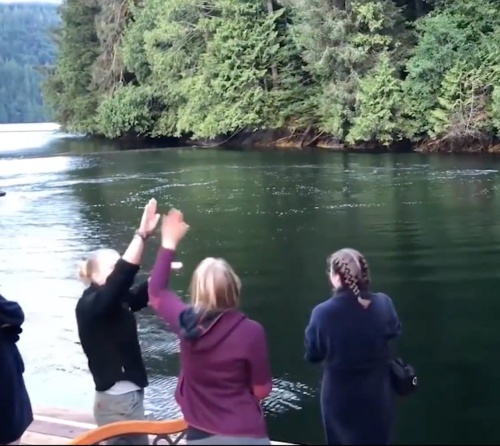 Take a look at the video to see this inspirational sight for yourself. Hopefully it pushes you to recognize the majestic beauty evident in nature all around us. We all need to do our part to help keep our planet healthy and diverse!
This story originally appeared at Goodfullness.
SKM: below-content placeholder
Whizzco for 12T