The songs we claim as our favorites are ones that speak to us on a personal level. Whether it's the lyrics or the tune or the beat, our favorite songs can push our mood up or down in a matter of seconds.
Music is powerful, y'all.
There's nothing quite like belting out the lyrics to your favorite song, not caring if you mess up the words or your voice is terrible. When you're feelin' a song, nothing else matters. You rock it!
It's a fabulous feeling.
Apparently, Tank the dog also has a deep love of music, and one song in particular hits him right in the feels. Luckily, his mom captured it on video so the whole world can witness this cutie's musical talent.
Seriously, when his mom starts the song, his reaction is amazing.
Tank is just chilling in his chair and playing with a toy when his mom asks Alexa to play some music.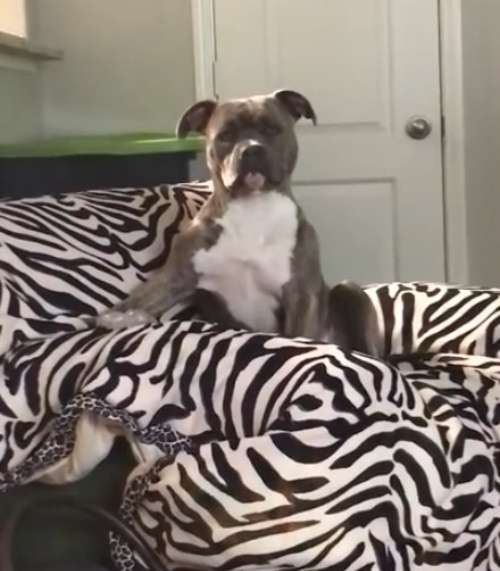 She starts with Cardi B. Tank's head lifts up when the music starts, and he cocks his head from side to side, as if saying, "What is that?"
He seems to think about the song for a few moments. His head tilts a couple more times. Then he goes back to playing with his toy.
Cardi B. doesn't seem to be a favorite of ol' Tank's.
But then his mom asks Alexa to play "Tennessee Whiskey" by Chris Stapleton.
Oh boy!
Now this is more Tank's style!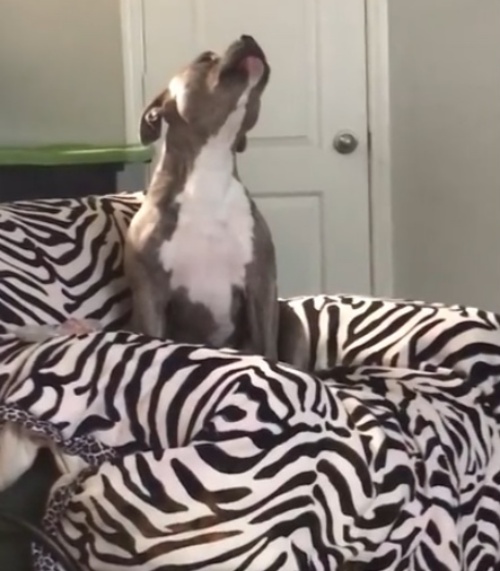 Tank is clearly a country music fan. Once Stapleton starts crooning, Tank joins in, raising his snout to the air and wailing along.
It is fantastic!
Tank captures the spirit of the song perfectly. Ah, isn't love great? Tank seems to think so.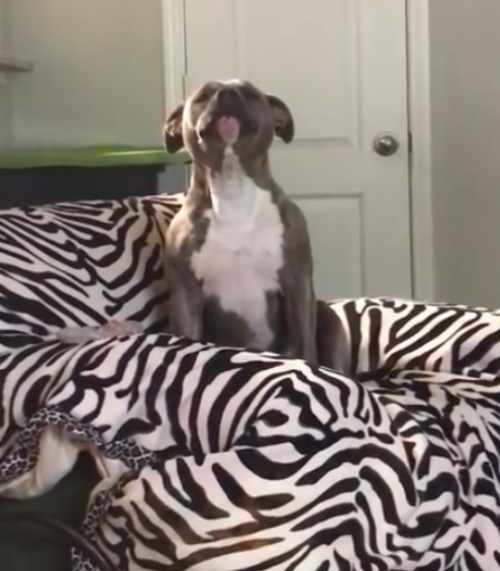 Listening to this big softie sing his favorite country song is just making me grin ear to ear! What a talented pupper. I wish my dog could sing to me like that. What a great little pick-me-up!
I wonder how often his mama plays this song for him??
Take a look at the video, and feel your mood lift instantly. We're so glad Tank's mom captured this on video!
You keep singing your little heart out, Tank! We think you're a very good dog.
This story originally appeared at Goodfullness.
SKM: below-content placeholder
Whizzco for 12T