German Doughnut Recipe: Krapfen with Raspberry Jam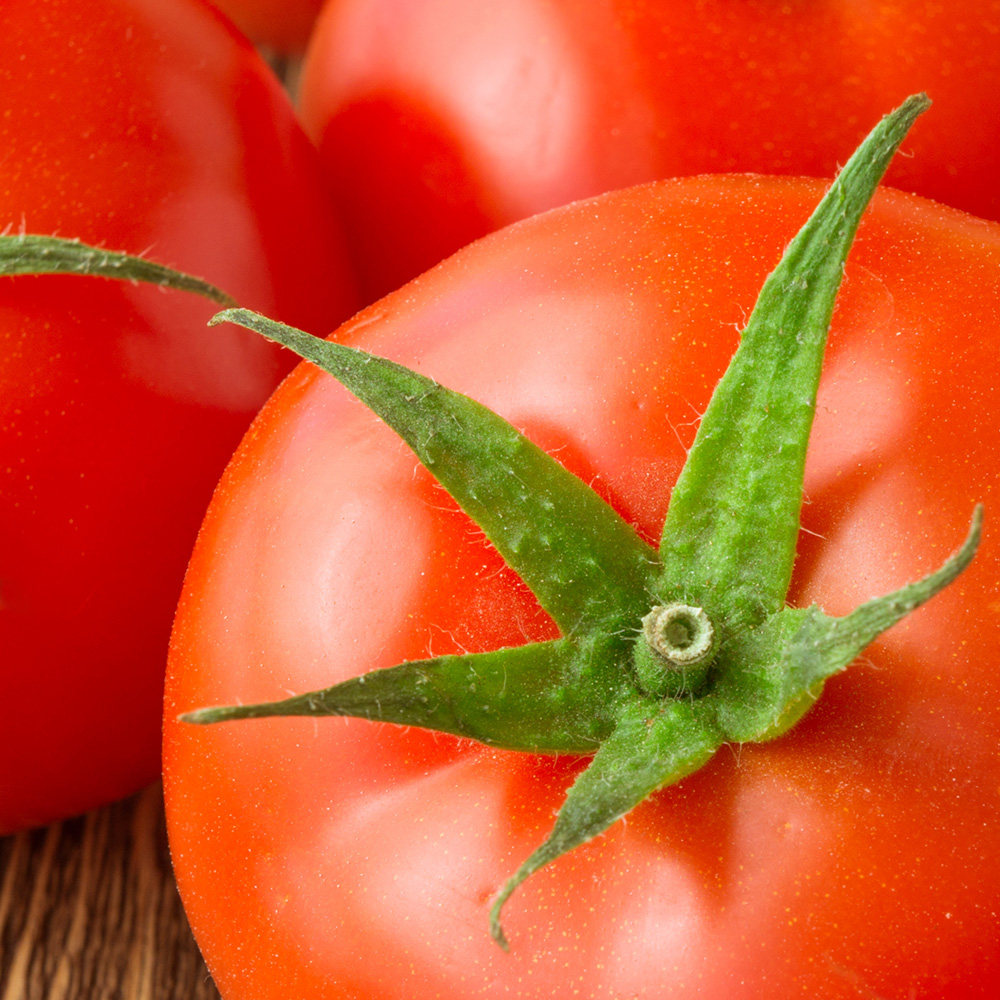 12 Tomatoes
You might know them as jelly doughnuts or Berliners. In most of Germany, these delectable, jam-filled treats are called krapfen. No matter what you choose to call them, they're just plain delicious. All the more so when they're made from scratch.
Sure, you could run over to your neighborhood Dunkin Donuts and save yourself the effort– but where's the fun in that? Krapfen require a few ingredients you've probably already got in the pantry, and you just can't beat the taste of a fresh-off-the-stovetop, piping hot doughnut oozing with jam!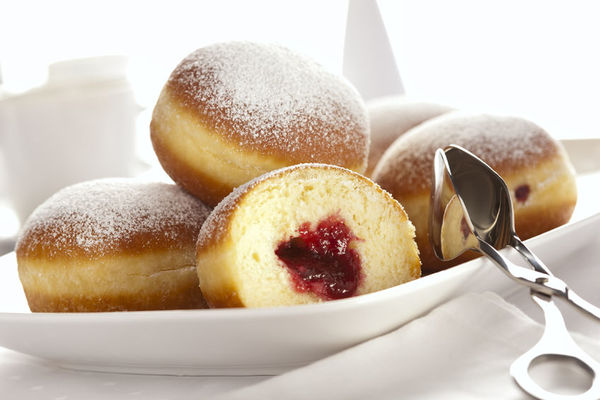 Krapfen with Raspberry Jam

(makes 10-12 doughnuts)

Ingredients:

4 1/2 cups all-purpose flour

1 cup milk

1 1/2 oz. fresh yeast

1 teaspoon salt

6 tablespoons butter, melted

1/3 cup sugar

1/2 lemon peel, grated

5 egg yolks, beaten

Shortening or vegetable oil (for deep frying)

Raspberry jam or preserves

Powdered sugar (for decorating)

Directions:

1. Let yeast soften by allowing it to soak in 1/4 cup of warmed milk. Set aside. Heat remaining 3/4 cup milk so it's lukewarm, then combine it with 2 1/2 cups flour, creating a smooth mixture.

2. Next, combine the yeast and flour mixtures. Cover with a towel and allow mixture to rest in a warm place for about 30 minutes. Then mix in a teaspoon of salt, knead the dough, and cover it for another half-hour.

3. Once it has risen (it should have doubled in size), combine with melted butter, lemon peel, sugar, egg yolks, and the rest of the flour (2 cups).

4. Lightly flour a surface. Roll out your dough so it's about 3/4 inch thick. Then cut out "doughnuts" with a 3-inch round cookie cutter or a glass/cup of about that size.

5. Spread a heaping teaspoon of jam on half of the rounds. Cover them with the other half of the dough rounds, crimping the edges. Then cover the doughnuts once more with a towel for about 15 minutes.

6. Heat oil to about 350 F in a large saucepan or deep fryer. Fry a few krapfen at a time, letting each side brown for 2-5 minutes before flipping onto the other side.

7. Remove from deep fryer and place on a thick paper towel to drain. Roll doughnuts in powdered sugar (or sprinkle some on top) while they're still hot.

8. Enjoy!

Recipe adapted fromfoodgeeks.