Husbands will always mess up a good thing if you let them, of course. They mean well but they make mistakes sometimes and those mistakes can either be hilarious or infuriating.
Your take on these errors will usually change depending on your personal perspective. Take the wife in this video, for instance. She was in the process of planning a gender reveal party.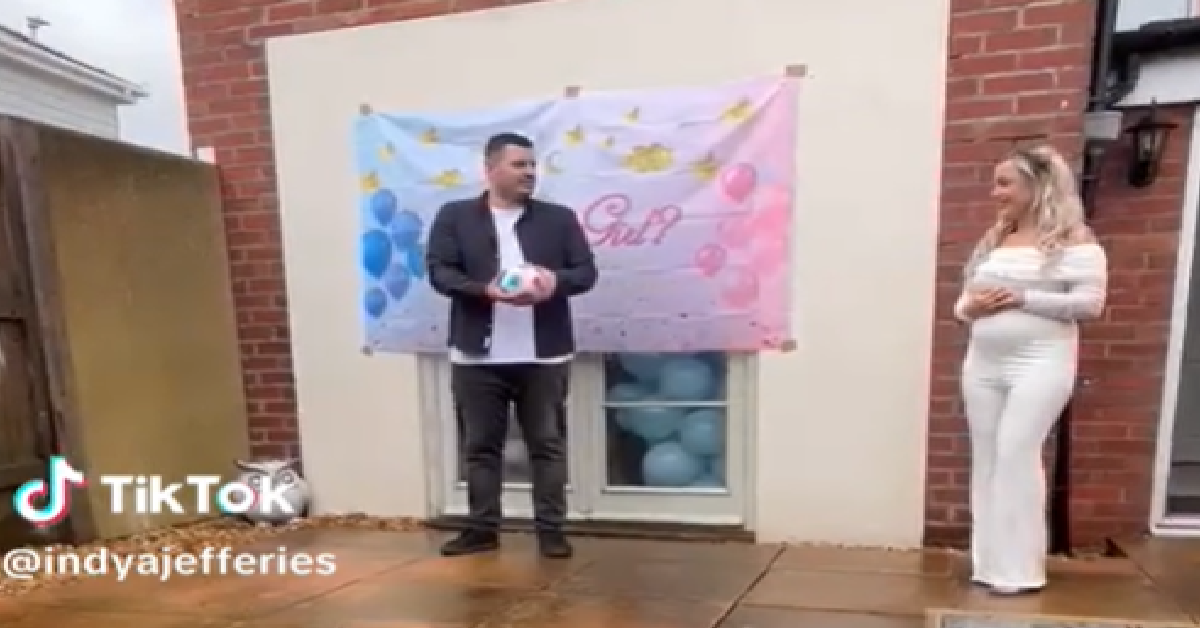 Now that these parties have become increasingly complex, there are all sorts of twists and turns that they can end up taking. It is only natural for people to want to outdo other people's parties. There is also a natural urge to make the gender reveal as dramatic as possible. These desires will cause people to think of all sorts of innovative concepts.
Indya knew that she wanted her party to be as special as possible and she was going to do everything in her power to make it so. She decided that she would stand next to her husband to be, who would be holding a ball. From there, he would kick the ball and this is how everyone would learn more about the gender of the child.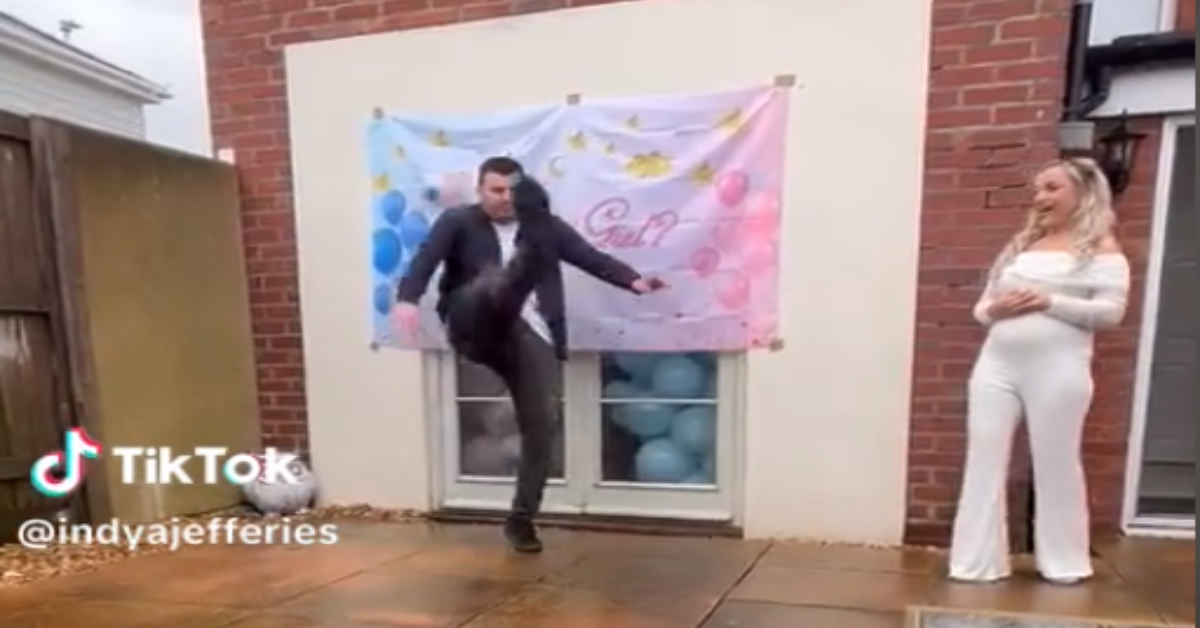 Once the ball popped open, blue or pink powder would spill out and let everyone know about the gender of the child. This makes perfect sense to us but this husband somehow managed to botch the job. All of the wives out there who have dealt with these types of mistakes in the past are probably already shaking their heads in mock disgust.
As you can see in the TikTok video, as soon as he kicked the ball, that is when everything started to go horribly awry. He gave the ball quite the boot and it ended up soaring farther than anyone could have ever expected.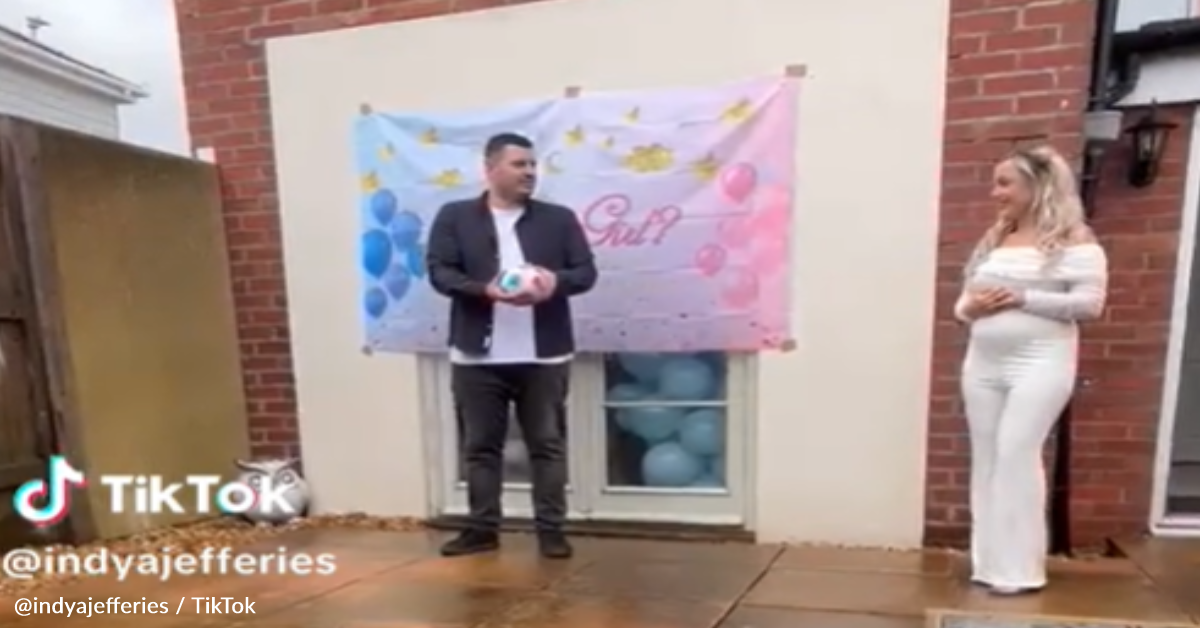 In fact, it carried all the way into the neighbor's yard. From there, they were given the chance to find out more about the gender reveal before everyone else.
All of the party attendees laughed, as the couple looked on in absolute horror.
It turns out that the husband was actually supposed to kick the ball directly in its center and this explains why the ball flew so far in the wrong direction.
In a follow-up video, the couple tried the gender reveal again, but this time by popping a balloon filled with colored confetti.
While the couple thought they were having a boy, the confetti that poured from the balloon was pink, indicating a girl. How exciting!
SKM: below-content placeholder
Whizzco for 12T