It was high time these two dishes met.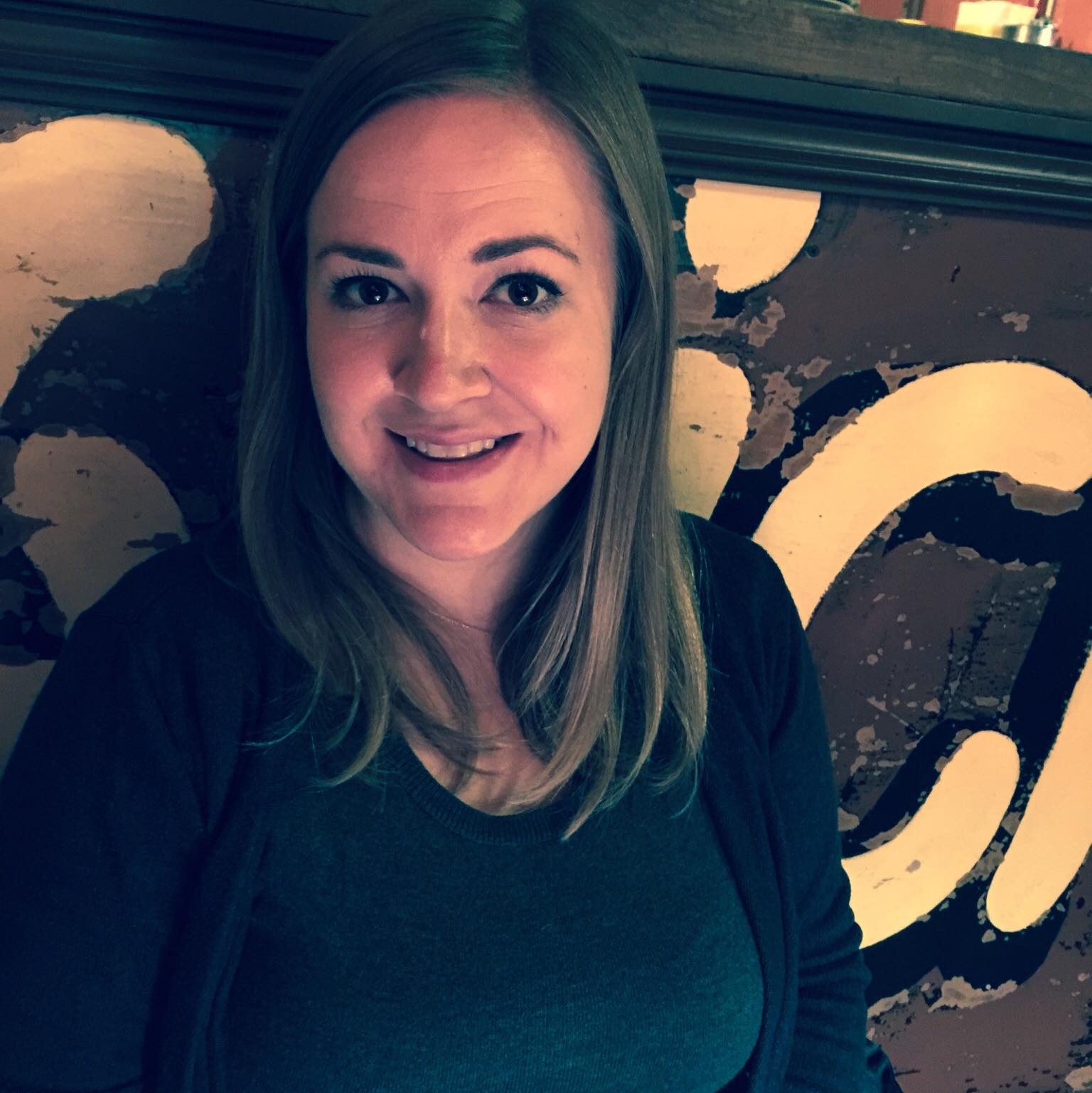 Kristy Norrell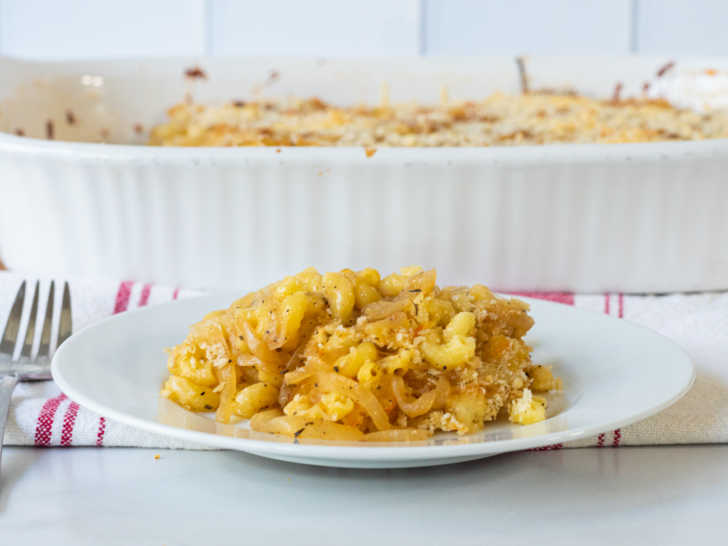 French Onion Soup and Mac and Cheese are two of the great food loves of my life, and I felt like it was high time they meet. Not all food mashups are meant to be, but this is one where the two dishes truly complement each other – the rich sweetness of the onions goes so well with all that salty, creamy cheese and the carby comfort of macaroni does what it does best… fill you right up, stomach and soul.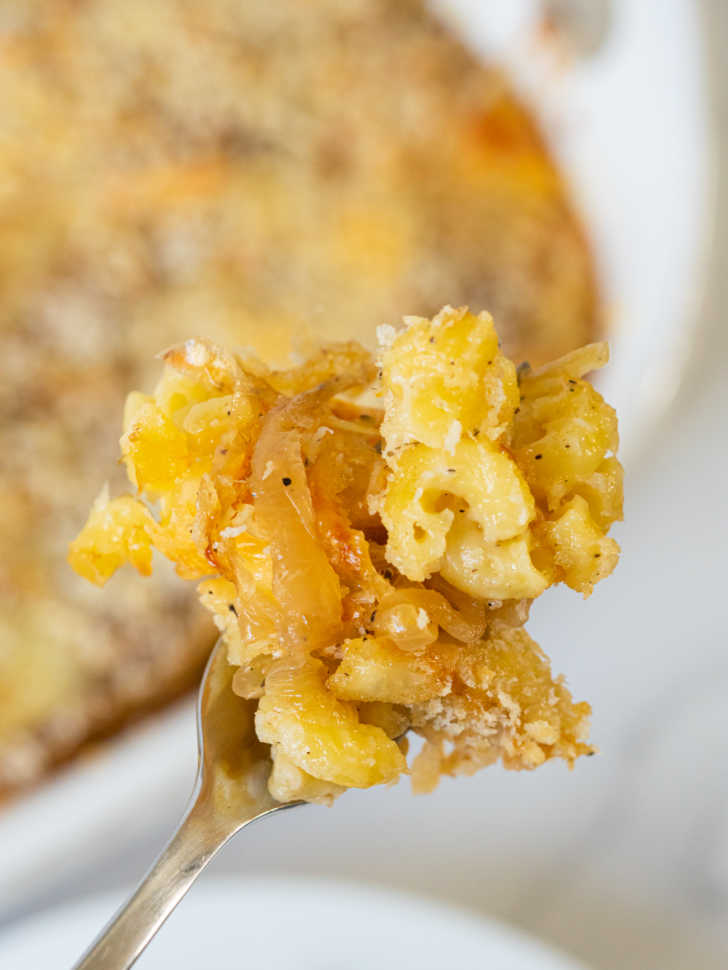 The process here is basically that you're making a simplified onion soup and mac and cheese and then mixing them together, so while it really is like two-dishes-in-one, it's not too much trouble, I promise.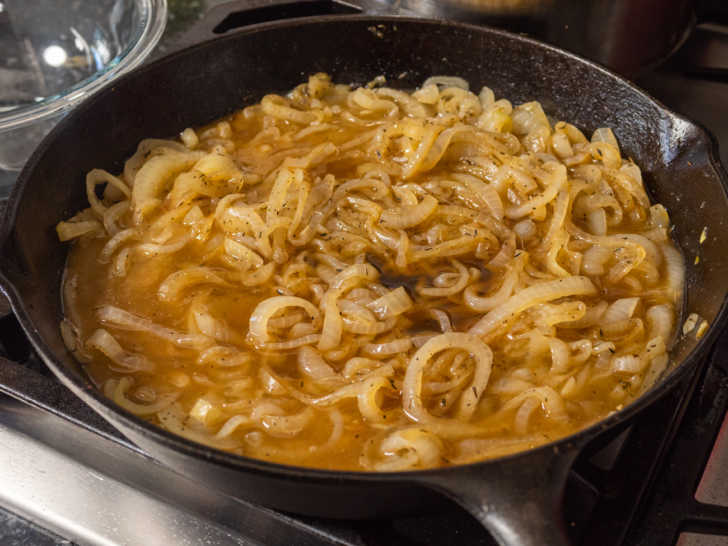 You start by caramelizing some onions and seasoning them thyme and Worcestershire. You add sherry and broth, just like you might with the soup, but in this case, you're going to let the liquid reduce almost all the way down so the flavor is nice and concentrated and your mac doesn't get too soupy.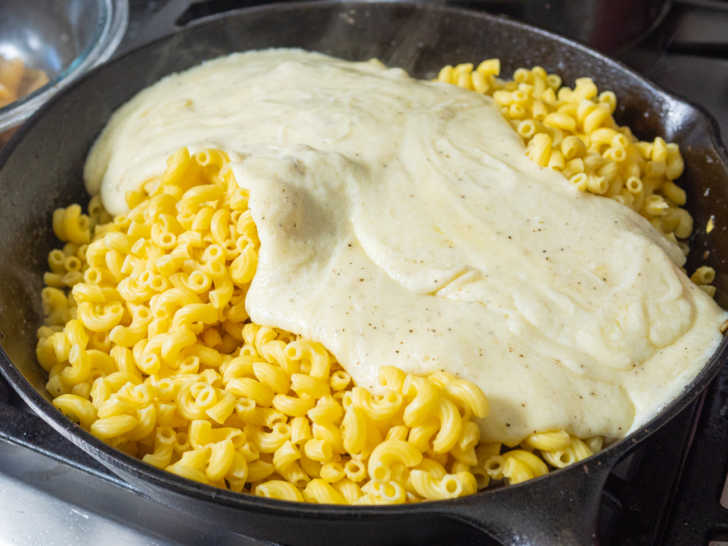 While the onions are working, you can start boiling the noodles and making a basic bechamel, which is dressed up with both Gruyere and mozzarella.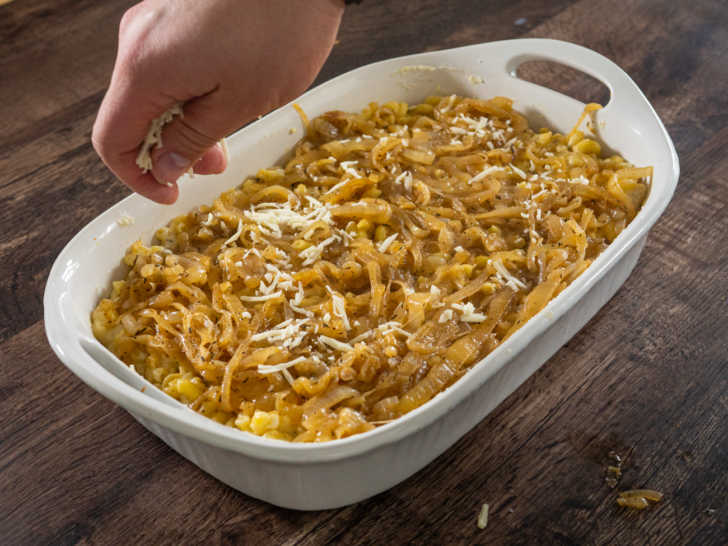 Those two get mixed together and head into a baking dish, where they're topped with more of the onion mixture and (of course!) more cheese.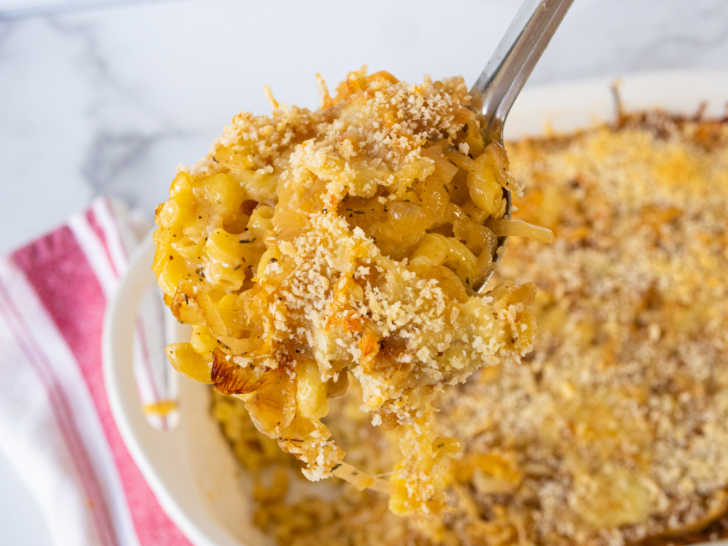 When it emerges from the oven it's as creamy and cheesy as you could want a mac and cheese to be (complete with crispy breadcrumb topping) but it's also bolstered by sweet caramelly onions.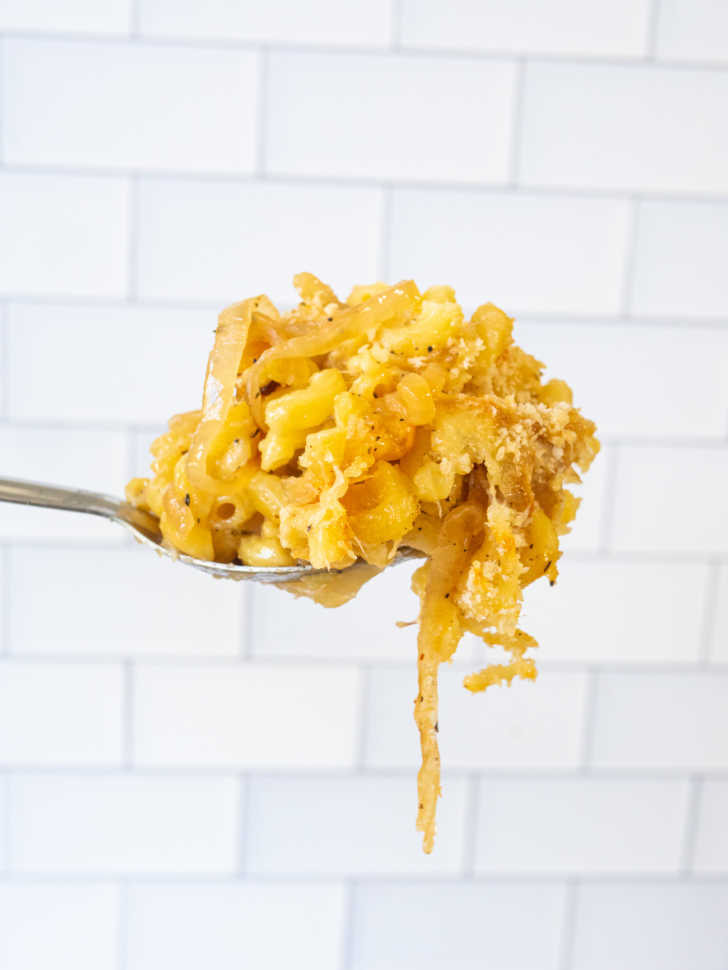 If you work efficiently and have the onions going while you build the bechamel, this shouldn't really take you any more time than a basic baked mac and cheese would, but it will have a whole new dimension of flavor. It's all about the balance of salty and sweet, creamy and crunchy here, and it's a combination that makes it hard to go back to having one without the other.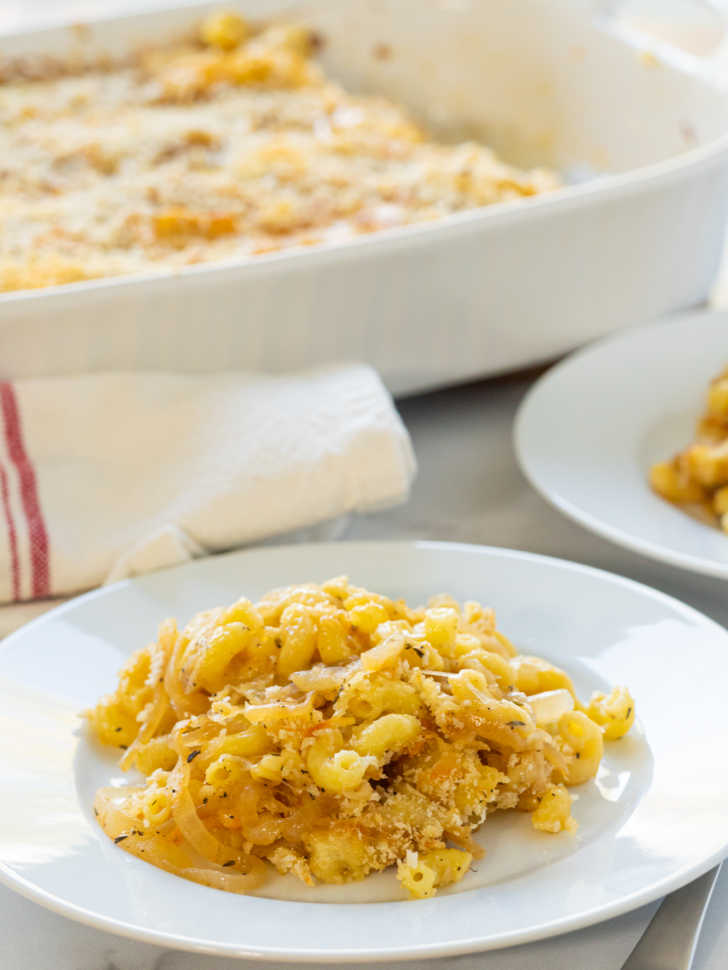 French Onion Mac and Cheese
Ingredients
1 lb macaroni
For the onion mix-in:
3 tablespoons unsalted butter
3 large white onions, thinly sliced
2 teaspoons Worcestershire sauce
1 teaspoon dried thyme
3/4 cup dry sherry
1 1/2 cups beef broth
For the sauce:
4 tablespoons (1/2 stick) unsalted butter
4 tablespoons all-purpose flour
2 cups whole milk
3 cups Gruyere or Swiss cheese, grated and divided
1 1/2 cups mozzarella cheese, grated and divided
1/2 cup Panko breadcrumbs
Kosher salt and freshly ground black pepper, to taste
Preparation
Preheat oven to 350°F and grease a 3-quart casserole dish with butter or nonstick spray. Set aside.
Cook macaroni 2-3 minutes less than package directions indicate. Drain and set aside.
Meanwhile, make the onions:
In a large skillet, heat the butter over medium-low heat. Add the onions, Worcestershire, thyme, and some salt and pepper and cook, stirring frequently, until onions are lightly golden, about 15 minutes.
Add the sherry and bring to a simmer, stirring until little liquid remains, about 2 minutes. Stir in beef broth, bring to a simmer and cook until nearly evaporated, about 5 minutes. Adjust seasoning as needed and set aside.
While onions cook, make the béchamel sauce:
In a large saucepan, melt the butter over medium heat. Add the flour and stir constantly for 2 minutes.
Gradually whisk in milk, and cook until thickened, about 5 minutes.
Stir in 2 1/2 cups of Gruyere and 1 cup of the mozzarella cheese until melted. Season to taste with salt and pepper.
Stir in macaroni and half of the onion mixture. Pour into prepared baking dish.
Spoon remaining onion mixture over macaroni and top with remaining cheese and breadcrumbs. Bake until golden brown and bubbly, 30-35 minutes. Let cool 5 minutes before serving. Enjoy!
Recipe adapted from Cooking Channel TV.
SKM: below-content placeholder
Whizzco for 12T