A delicious, healthy vegetarian option versatile enough for every meal!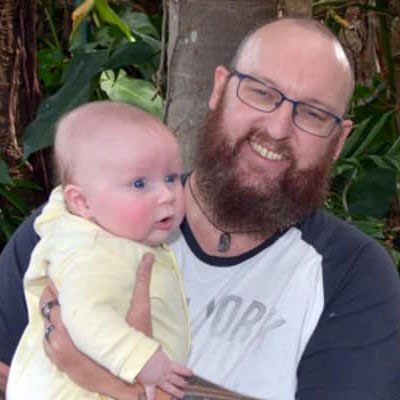 Jono Elderton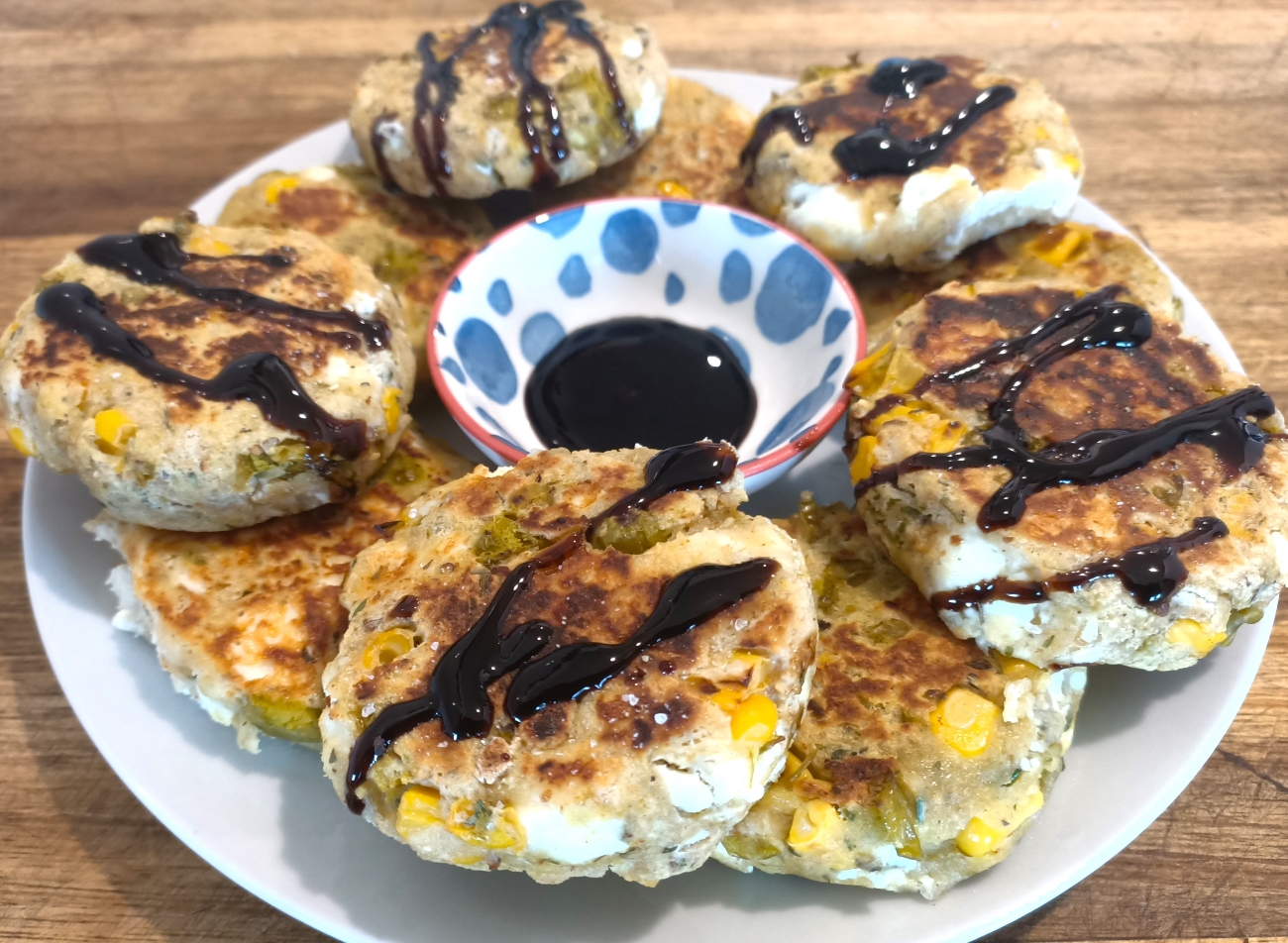 Feta fritters are a light and delightful vegetarian dish that can be used for virtually any meal, at any time of day. The smooth flavor of feta cheese melds with common pantry spices, peas and corn to make flavorful patties that you can grill or air fry in minutes.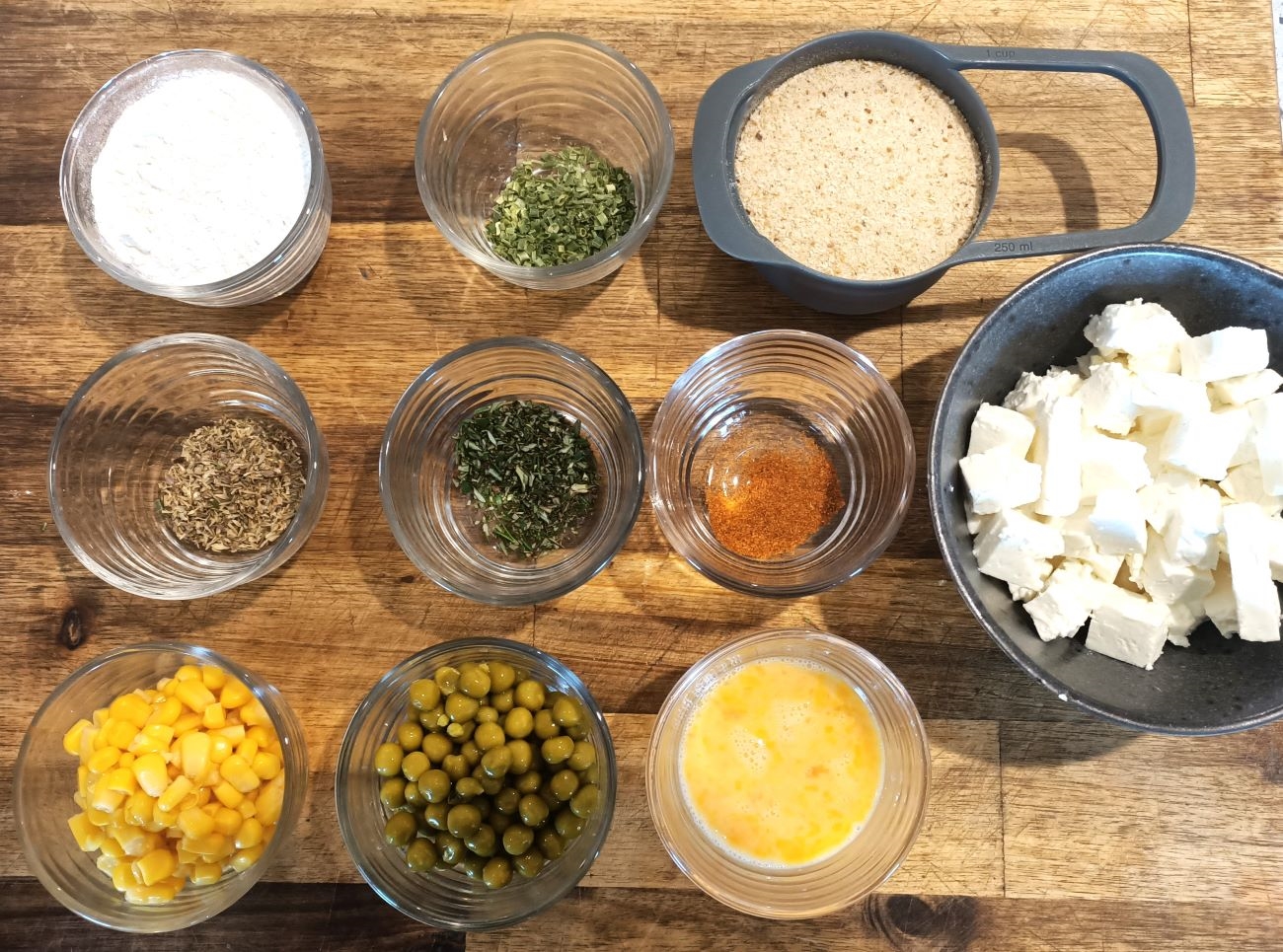 Feta fritters are simple. They take a mixing bowl of tasty ingredients that you've thrown together from the pantry and get molded into small patties. From there just 5-10 minutes cooking sets them up for immediate devouring. Feta fritters are versatile and adaptable, you can choose any combination of spices and veggies you like once you've created them once or twice!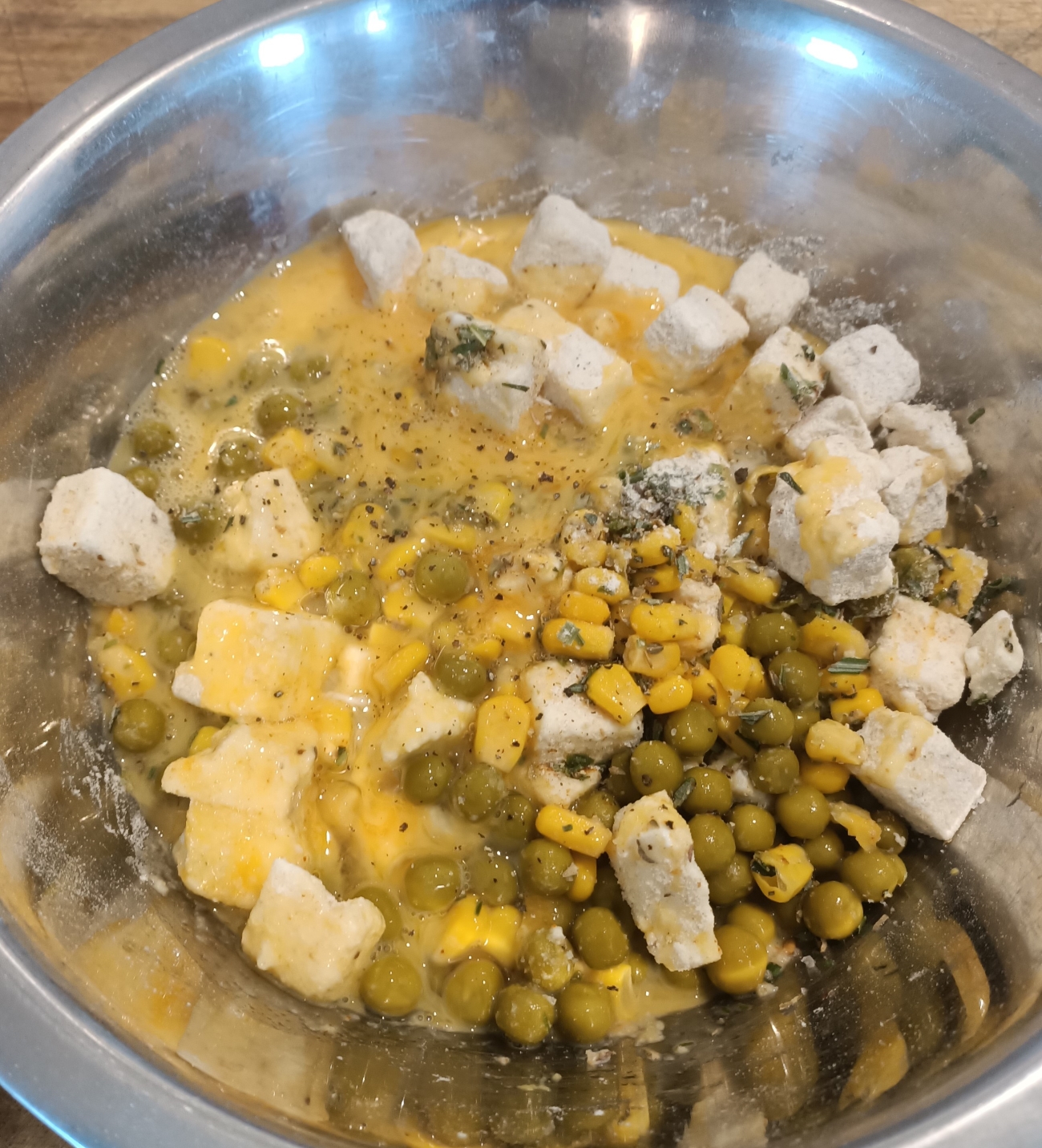 The key ingredient, of course, is feta cheese. My usual cooking preference is for the sharper tasting, crumblier Greek style feta, however in this recipe smoother, creamier Danish feta works best. It's easier to manipulate with the other ingredients, and corresponds well with other flavors, from rosemary and thyme to basil, chili, or even cayenne pepper. Crucially, when cooked as fritters, Danish feta is far less likely to break up the discs as they cook under medium-high heat.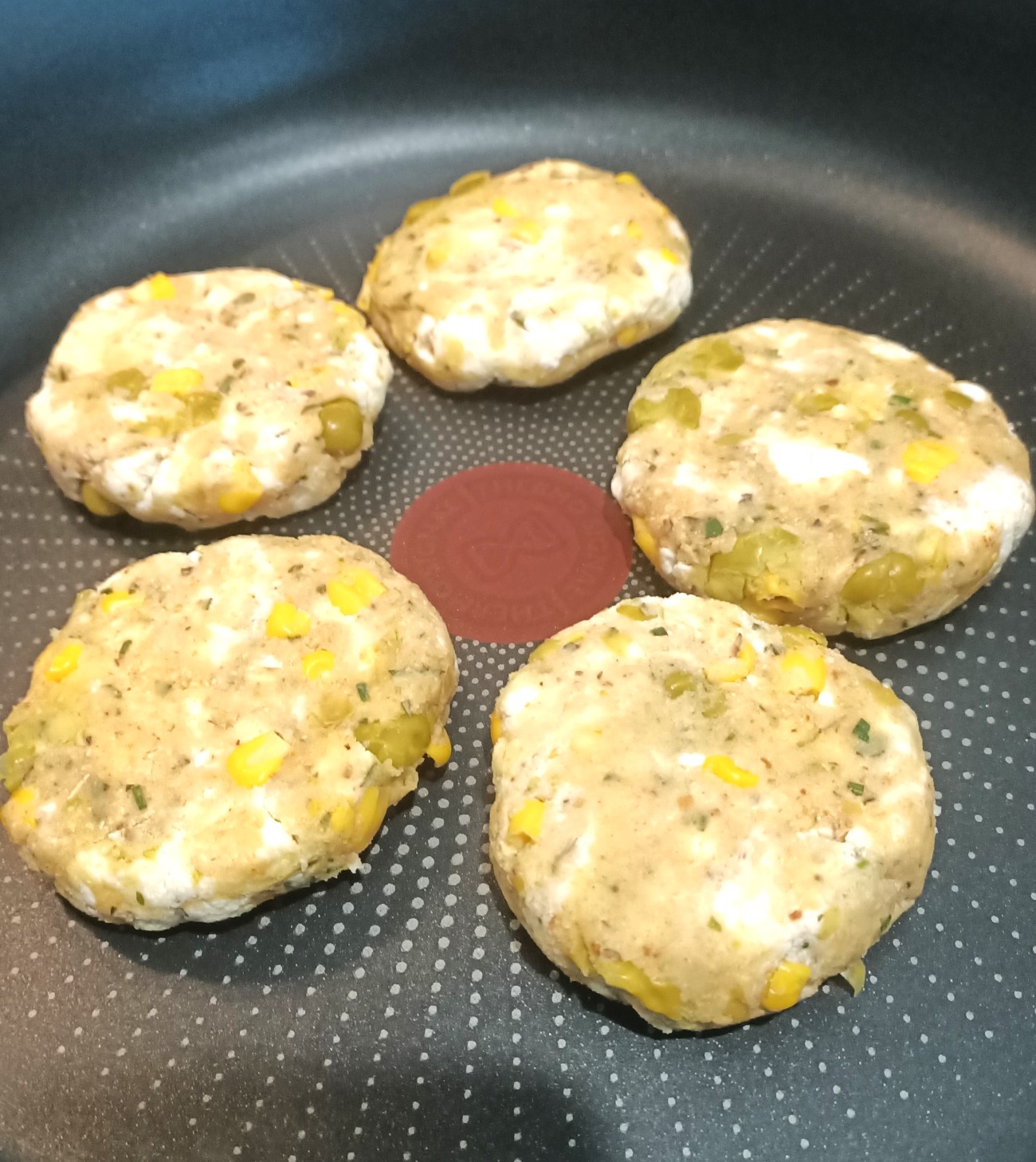 On their own or accompanied by a simple dipping sauce, feta fritters make a tasty snack, but they are malleable enough flavor wise to match well with a variety of salads or staple veggies like mashed potatoes and greens. Personally, the mild ones described in this recipe work brilliantly with balsamic based glazes or vinaigrettes, as the creamy cheese contrasts deliciously against the rich but tangy vinegar.
Cooked fresh feta fritters are delightful, even for the littlest kids. They can also be frozen, before or after cooking, and hold up really well provided that you have mixed the ingredients well and shaped the discs correctly. You can cook or reheat them in the air fryer or pan, and they won't take long to be ready, as all the work has been done previously it sets you up for a light and healthy snack whenever you feel like it!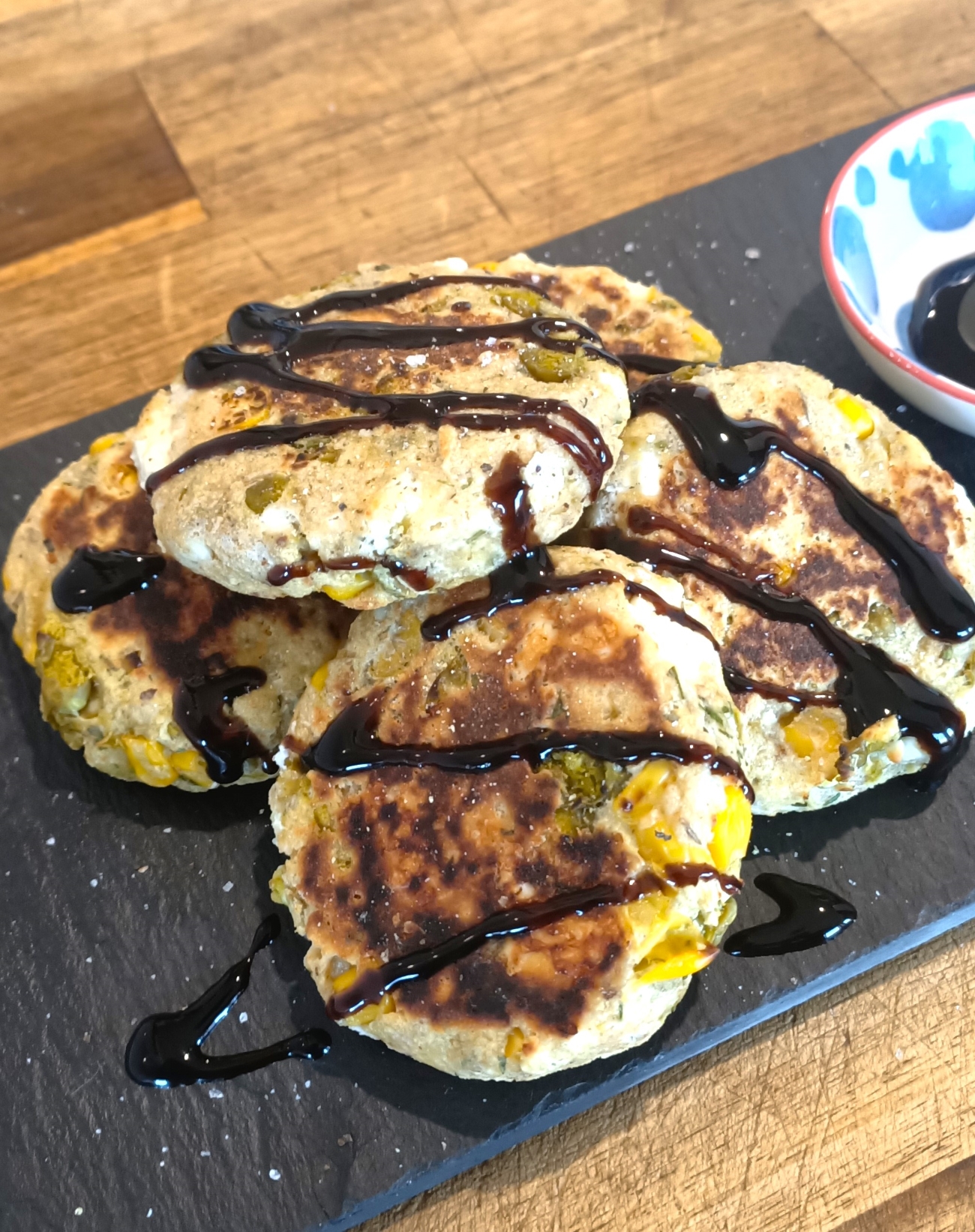 Feta Fritters
Makes 8-10 fritters
15m prep time
10m cook time
10m inactive
Ingredients
8 oz Danish fetta cheese, cut into small cubes
1/2 cup canned corn kernels, drained
1/2 cup canned green peas, drained
2 eggs, lightly beaten
3/4 cup breadcrumbs
1/3 cup plain flour
1 tablespoon fresh rosemary, finely chopped
2 teaspoons ground chili
1 teaspoon dried chives
1 teaspoon dried thyme
Kosher salt and black pepper, to taste
cooking oil spray, for frying
Preparation
Combine all ingredients in a mixing bowl, and stir together thoroughly, making sure there's no loose breadcrumbs or flour.
With clean, damp hands, firstly roll the fritters into balls and then flatten into discs slightly smaller than the palm of your hand. Do this until all of the mix has been used
Pre-heat a frying pan to a medium - high temperature. Spray each side of the fritters with oil, and cook for 10 minutes or until the outsides are golden in color, turning occasionally.
Add salt and pepper to taste, then serve immediately with balsamic vinaigrette, balsamic glaze, and/or a simple side salad.
Recipe adapted from Taste
SKM: below-content placeholder
Whizzco for 12T