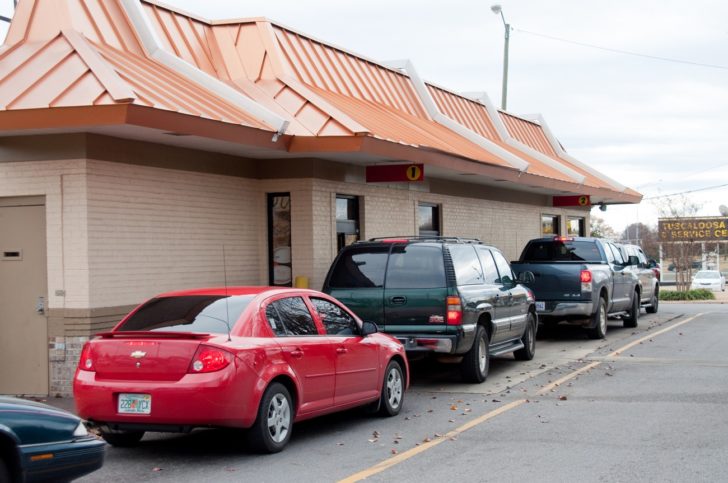 How fast is fast food? A 2013 drive-thru performance study showed a 181 second average time it takes to order, pay, and receive your order. Driving thru for breakfast is an important habit that restauranteers want us to take up because the research also shows that when a customer drives thru for breakfast, they're more likely to become a repeat customer and regularly come back for more. With marketing enticing us to purchase the most important meal of the day, and with our busy every-second-counts mornings, what's a health-conscious consumer to do? Is it possible to drive-thru and feel you've made a healthy choice?
Compared to breakfasts you would make at home, driving thru means more saturated fat and sodium. However, most fast food chains now offer breakfast options you can feel pretty good about. The list of healthy options below includes menu items with grains and protein, for staying power, and some with some fiber and fruit or veggies.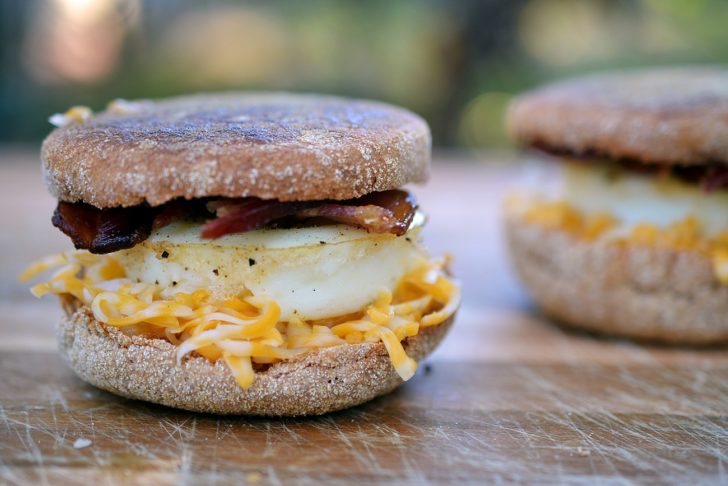 1. Starbucks Eggs and Cheese Protein Box. It was a close race between this and the Starbucks spinach, feta & cage free egg white breakfast wrap, but the protein box has more protein, comparable fiber and a wider variety of micronutrients. And with 23 grams of protein and 460 calories, you'll get more staying power.
2. McDonalds Fruit and Maple Oatmeal. Another close race — McD's oatmeal barely won over the classic Egg McMuffin. The oatmeal has more fiber but not as much protein or iron as the McMuffin. Both have around 300 calories, which is more like a snack amount of calories so if you don't want a snack amount of staying power, consider buying both the oatmeal and the McMuffin!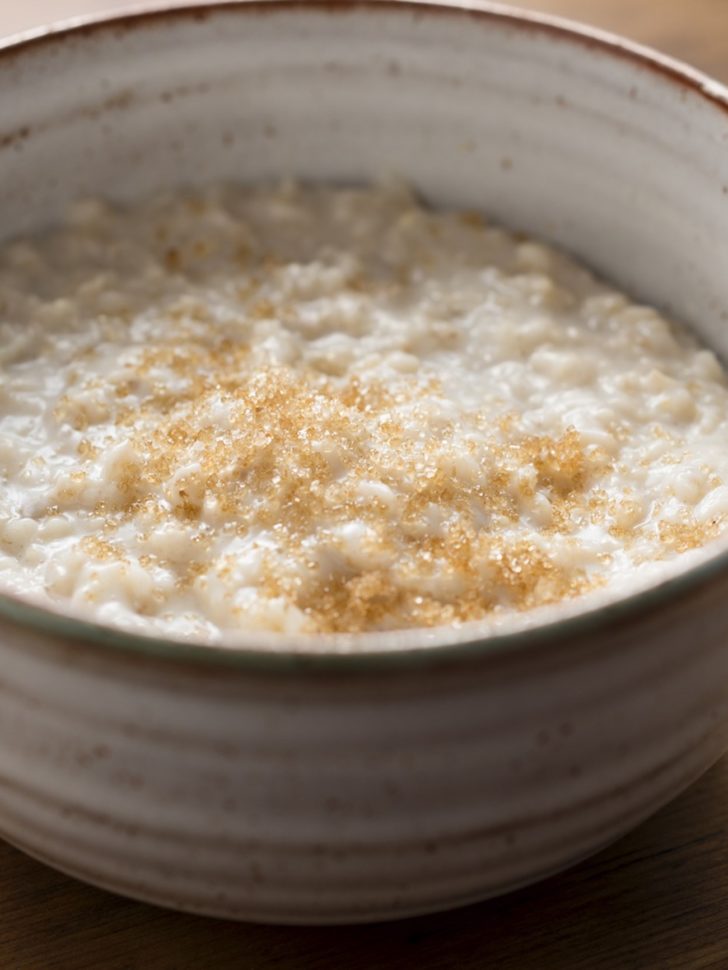 3. Burger King Oatmeal is by far the healthiest option here, with some fiber (3 grams), protein (4 grams), and very little sodium compared to the other (most over 1000 milligrams) breakfast options here. Be prepared, at only 170 calories per serving, the oatmeal won't stick with you very long, so you may want to buy two or three. Ham Egg and Cheese Croissan'wich is in second place with 16 grams of protein and only 330 calories.
4. Wendys Steel Cut Oatmeal. Topped with pecans, dried cranberries, and brown sugar, this oatmeal is heartier than other fast food oatmeals and brags 6 grams of fiber and 5 grams of protein. If the rest of your day has a decent amount of fiber but not much protein, the Wendy's Mornin' Melt Panini is where it's at with a whopping 31 grams protein.
5. Panera's Sprouted Grain Bagel Flat – and wash it down with a Superfruit smoothie. The bagel flat has 5 grams of fiber and 8 grams of protein. Add the smoothie and the 11 grams additional protein and 4 grams added fiber will beef up the stick-to-your-ribs factor.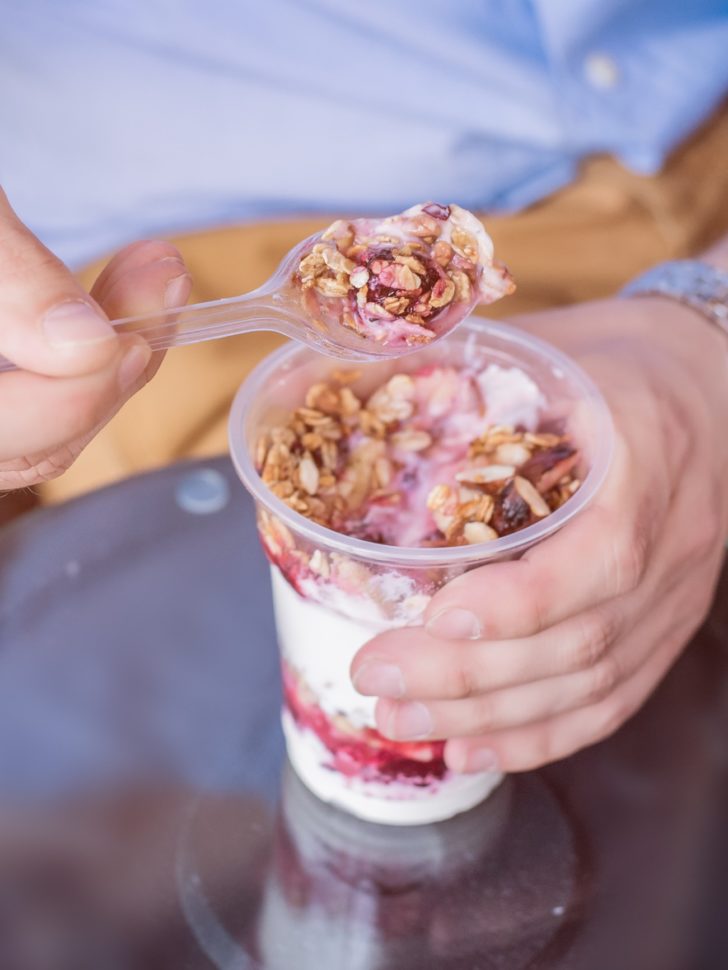 6. Chick-fil-a's Greek Yogurt Parfait has has some protein (12 grams), a teensy amount of fiber (2 grams), it won first place for healthiest Chick-fil-a breakfast because of its vitamins and minerals. It's very low in sodium (only 85 milligrams) and boasts 40% of your daily vitamin C requirements.
7. Taco Bell Mini Skillet Bowls. Stop associating Taco Bell with the midnight munchie run in college. They do breakfast too. The skillet bowls with egg, potatoes, cheese and pico de gallo are tasty and have 5 grams of protein (Make it two for extra staying power).
8. Jack in the Box's Breakfast Jack. You get carbs, protein and fat with the egg and ham on a bun sandwich Jack offers, and that combo means you won't be hungry again 30 minutes after you eat! It's a bit high on the sodium side, so grab a piece of fruit to go with it if you can.
SKM: below-content placeholder
Whizzco for 12T