A potato that's crispy beyond your wildest dreams.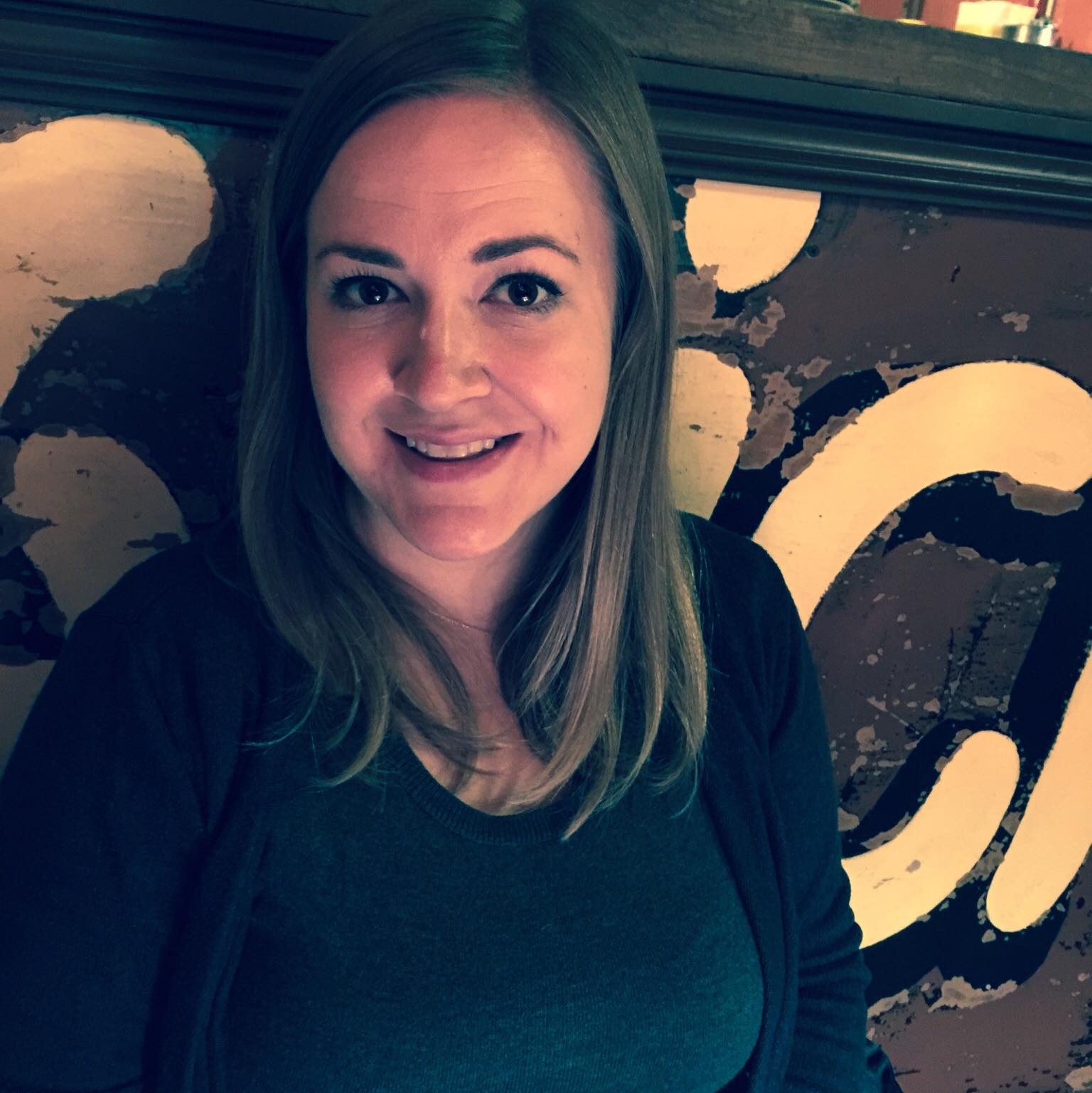 Kristy Norrell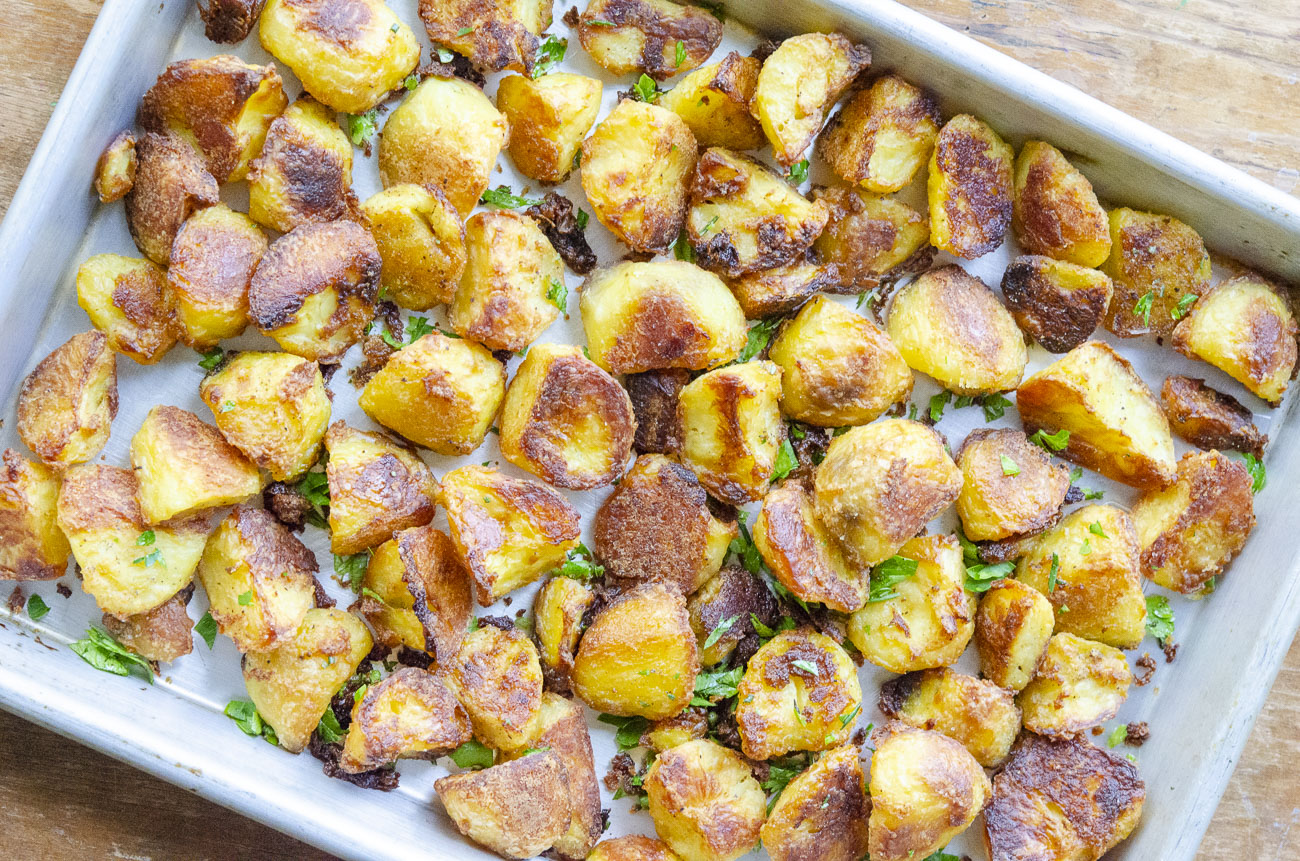 I wish I could take credit for this technique myself, but sadly, I cannot. That honor goes to J. Kenji López-Alt (though maybe you've seen a recent viral TikTok video too). And it is quite an honor – these are the best roasted potatoes I've ever had. They are unbelievably crispy and nearly impossible to stop snacking on. After I made them, I vowed that I would never roast potatoes another way again. While there are simpler ways to cook a potato, there aren't any that give these kinds of results. That's not to say that these are difficult – they're not – but it's all in the method here and I've simplified J. Kenji's original recipe a bit to make things a little easier without sacrificing results.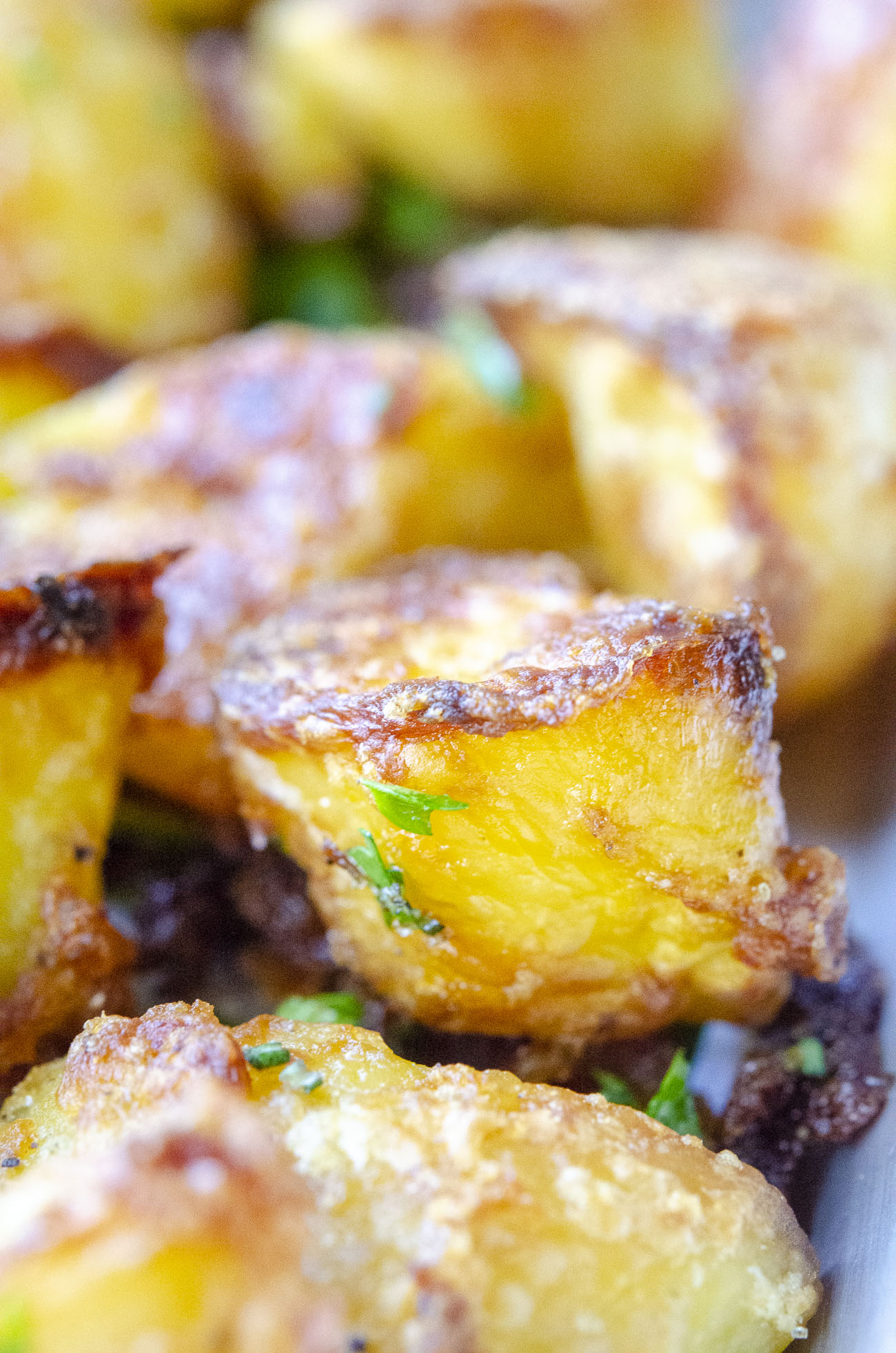 To start, you choose your potato. Russets will give you the crispiest result but will have a fluffier interior while Yukon Golds have more flavor and slightly less crispness. Red potatoes aren't starchy enough to get crispy, so it's best to save them for another potato dish. Peel and chop your potatoes and add them to a pot along with some water. Now, normally when you boil potatoes you want to start with cold water to ensure that they cook all the way through evenly and don't leave you with lumps, but in this case, you want the exterior to cook faster than the interior, so starting with warm or hot water is just fine.
Boil them up until they're just tender, and then drain them, and return them to that hot pot.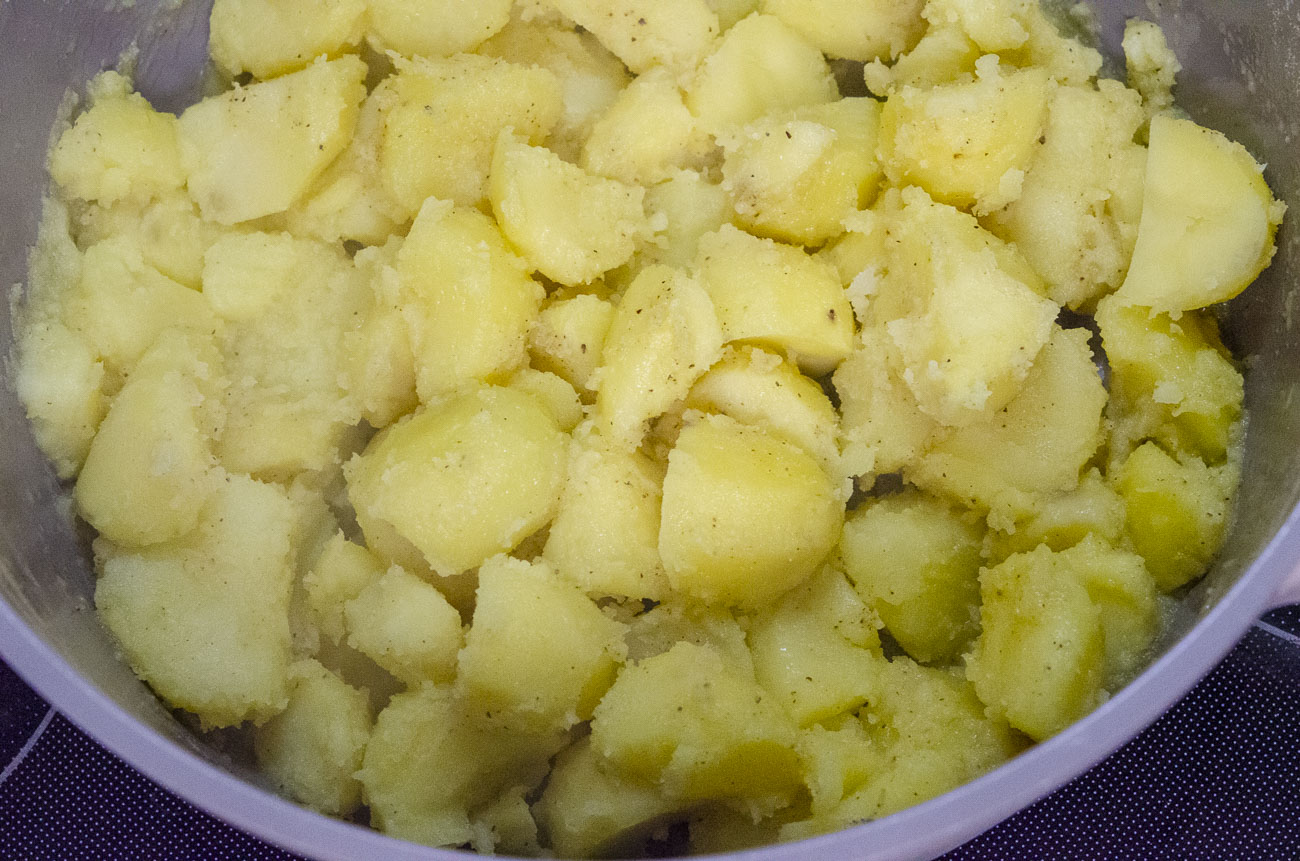 And then you're going to shake them all up. Shake that pot until the outsides have broken down and cover the potatoes in a kind of paste. Then, drizzle them with olive oil, salt, pepper, and a little garlic powder, and get them onto a baking sheet.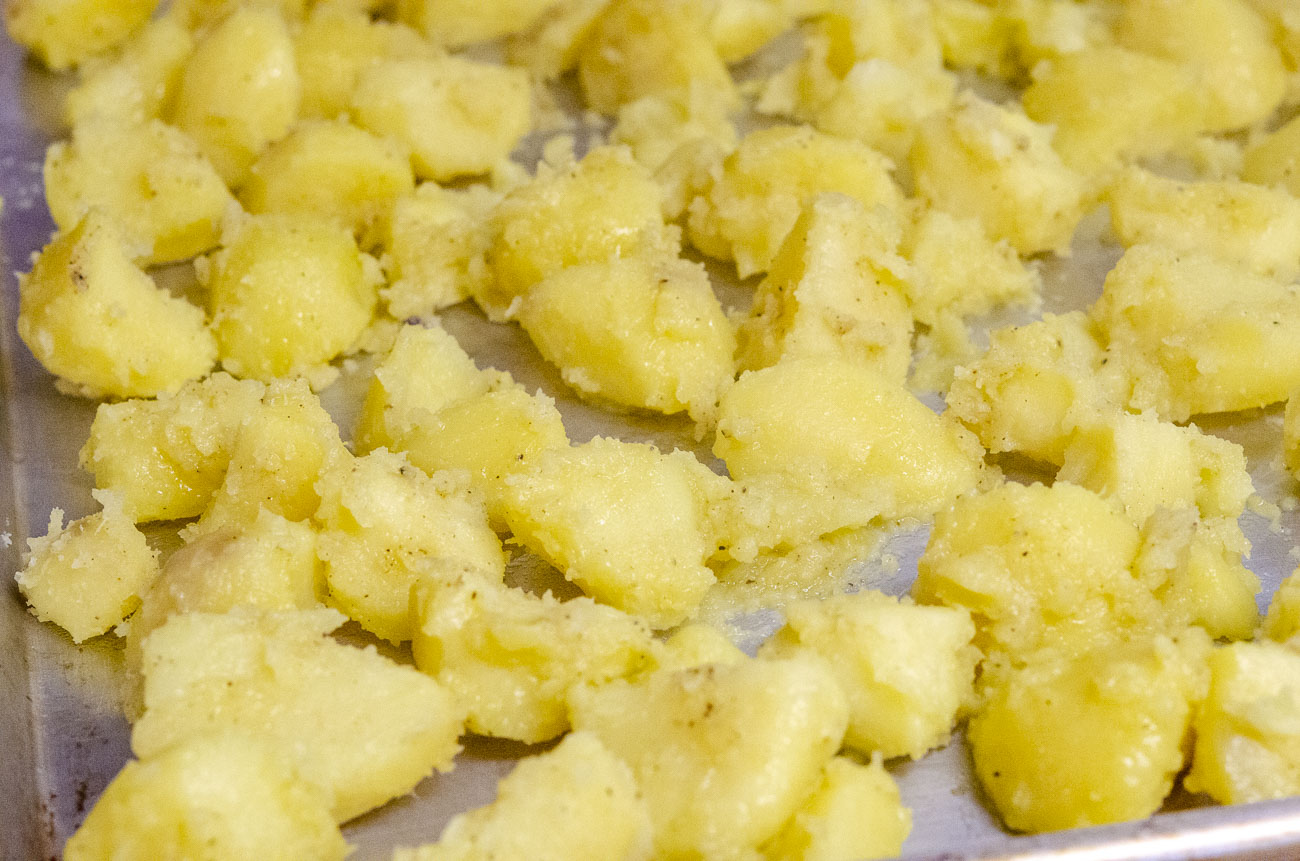 You want them spread out so they're not touching so the hot air in the oven can get to every surface. Pop them in a 450-degree oven for twenty minutes and don't touch them.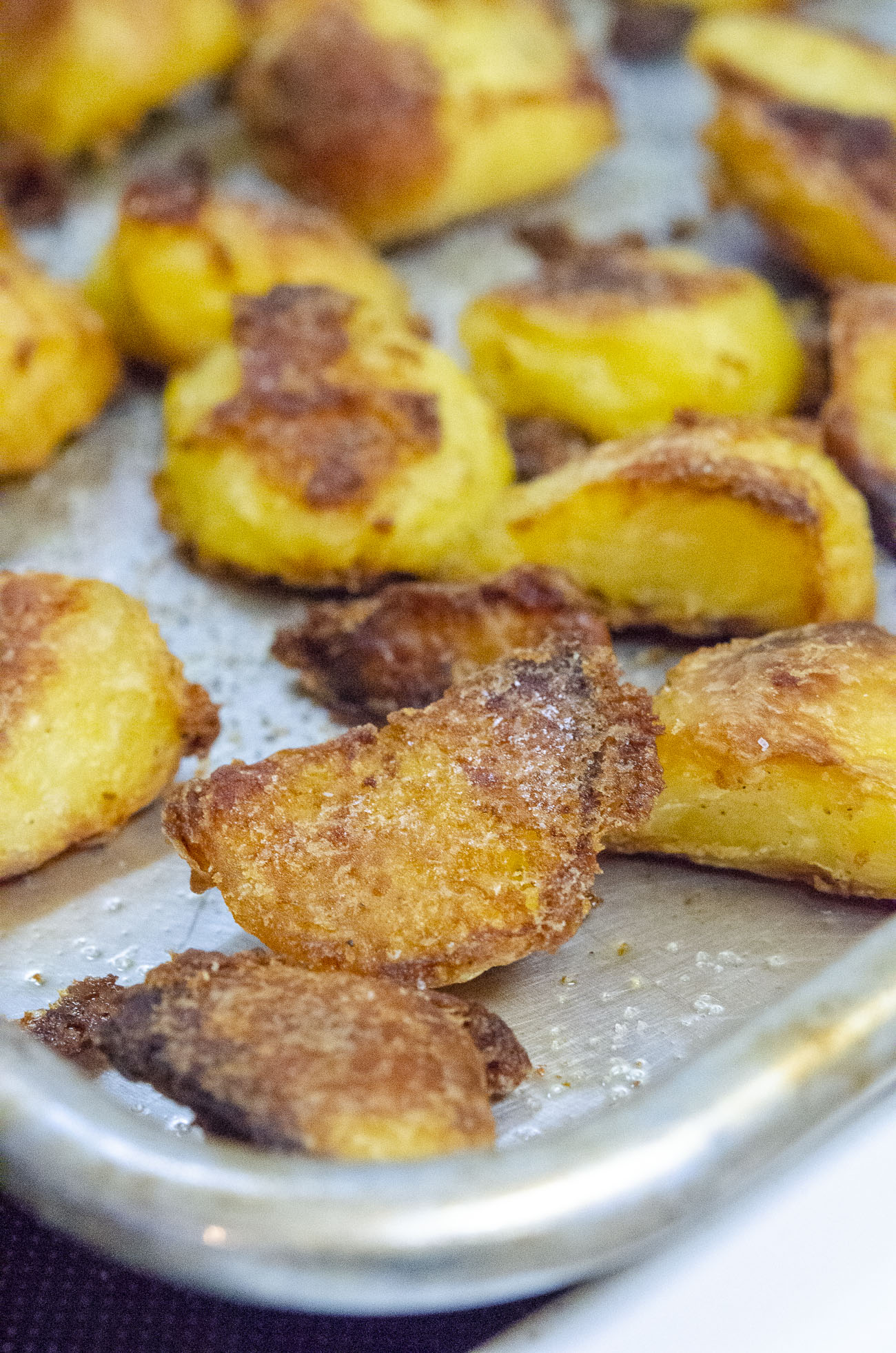 But then, do go ahead and touch them, with a spatula. After those twenty minutes, use a spatula to loosen them from the baking sheet, then give them a little shake and turn them all over. It's okay to use tongs and do them individually. It takes some time, I know, but it'll be worth it.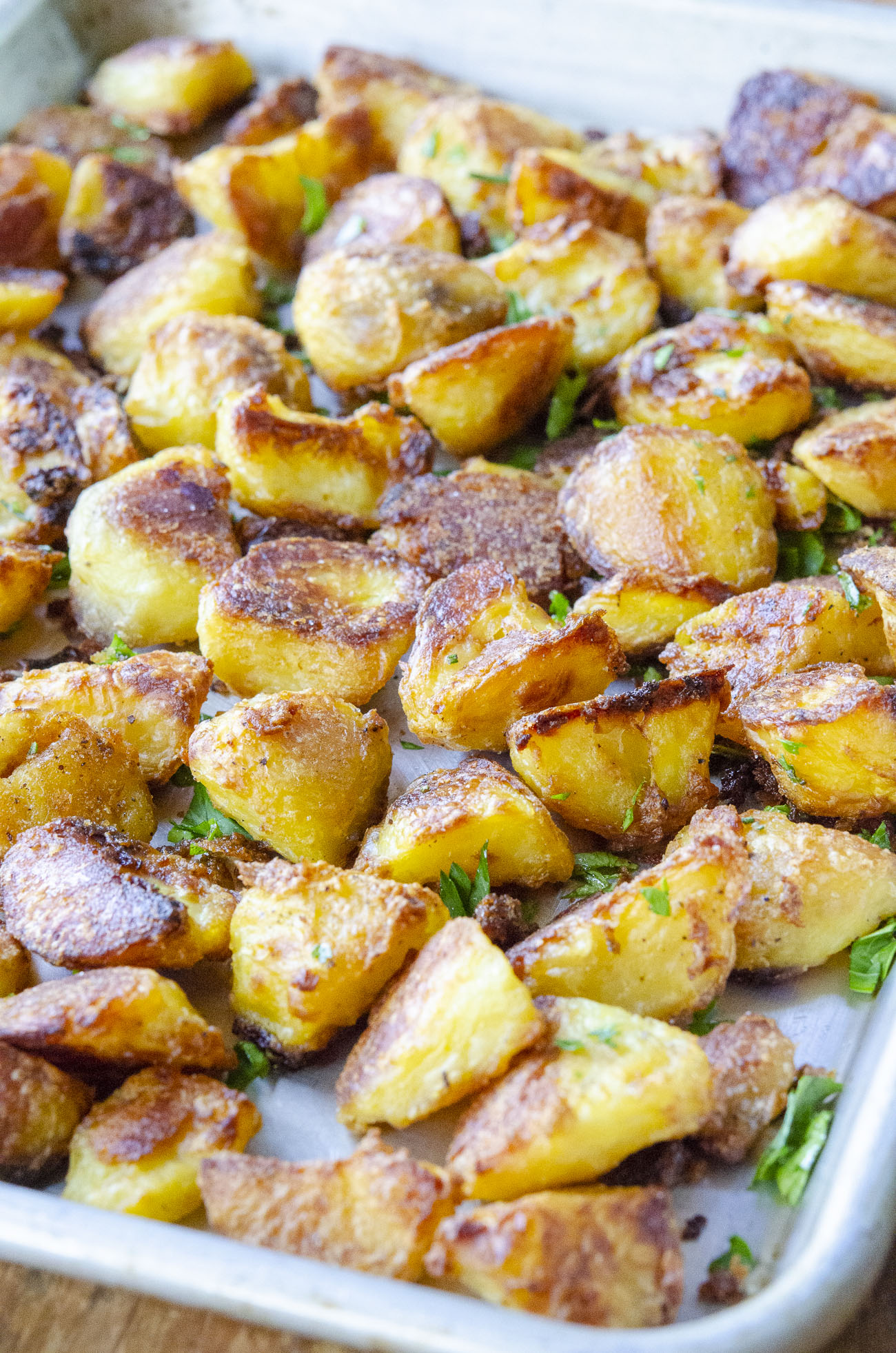 After thirty to forty more minutes in the oven, with a few visits from you to shake them around, those potatoes emerge crispier than you ever could have dreamed of. Run, don't walk, to go make these.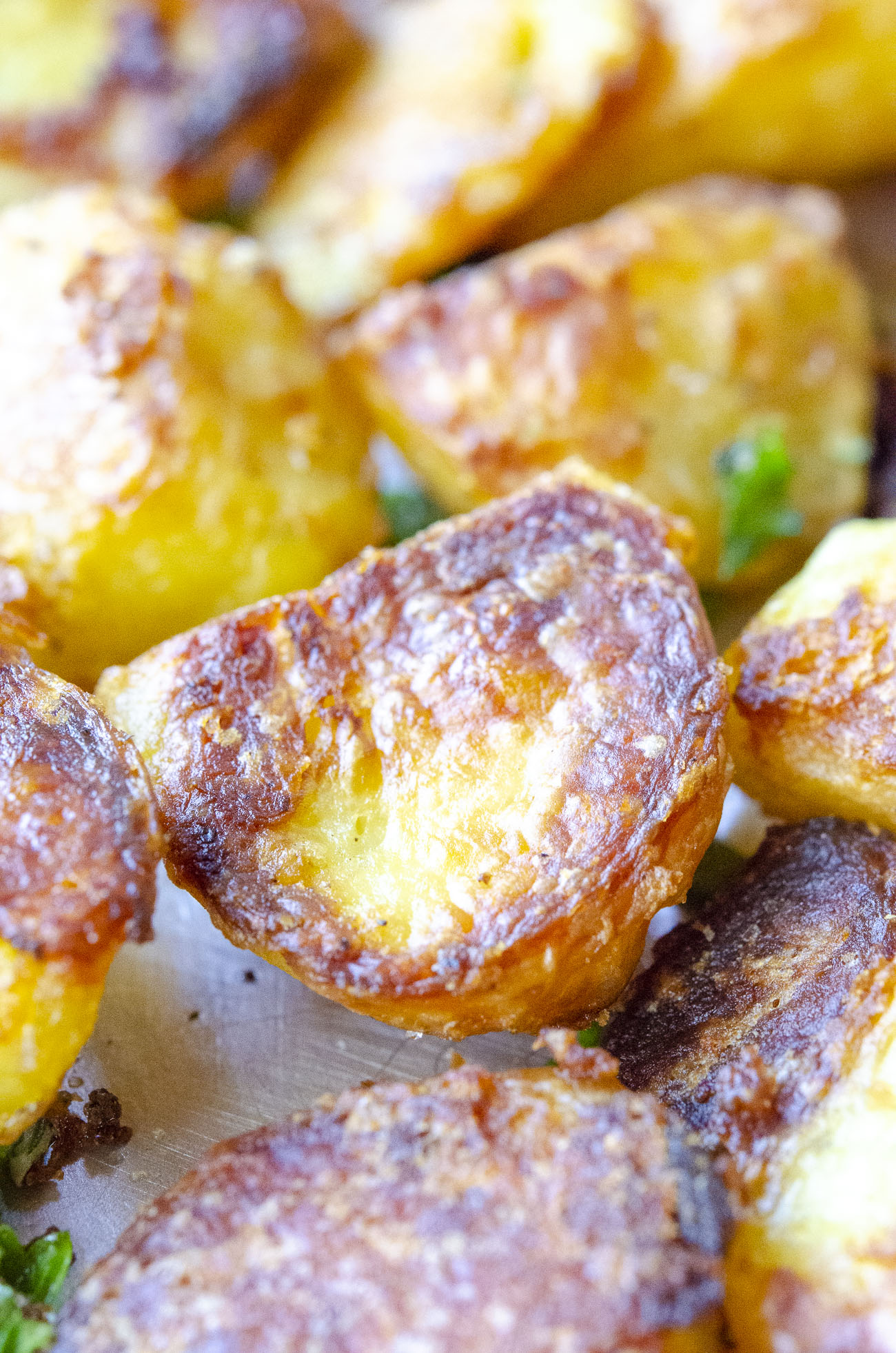 Extra Crispy Roasted Potatoes
Serves 4
15m prep time
40m cook time
Ingredients
1/2 teaspoon baking soda
4 lbs Yukon Gold potatoes, peeled and chopped
1/2 teaspoon garlic powder
5 tablespoons extra virgin olive oil
2 tablespoons fresh rosemary, chopped
2 tablespoons fresh parsley, finely chopped
Kosher salt and freshly ground black pepper, to taste
Preparation
Preheat oven to 450°F and arrange a rack in the center.
Bring a large pot of salted water to a boil. Once boiling, add baking soda and potatoes and stir.
Reduce to a simmer and cook until potatoes are tender, about 10 minutes.
Drain potatoes, then return them to the hot pot to remove some of the excess moisture.
Drizzle with olive oil, garlic powder, and salt and pepper. Toss potatoes in oil, shaking the pot so that the edges of the potatoes break down and they are coated in the broken down potato.
Transfer potatoes to a rimmed baking sheet and spread them out so they aren't touching. Bake 20 minutes, undisturbed.
Release any stuck potatoes with a thin spatula, then shake the pan and turn potatoes. Return to oven and bake until potatoes are crisp and browned, 30-40 more minutes, shaking and turning potatoes a few more times throughout the cooking time.
Toss potatoes with rosemary and parsley and a little more salt and pepper. Serve and enjoy!
Recipe adapted from Serious Eats.
SKM: below-content placeholder
Whizzco for 12T