A simple and rustic snack cake that's easy to love.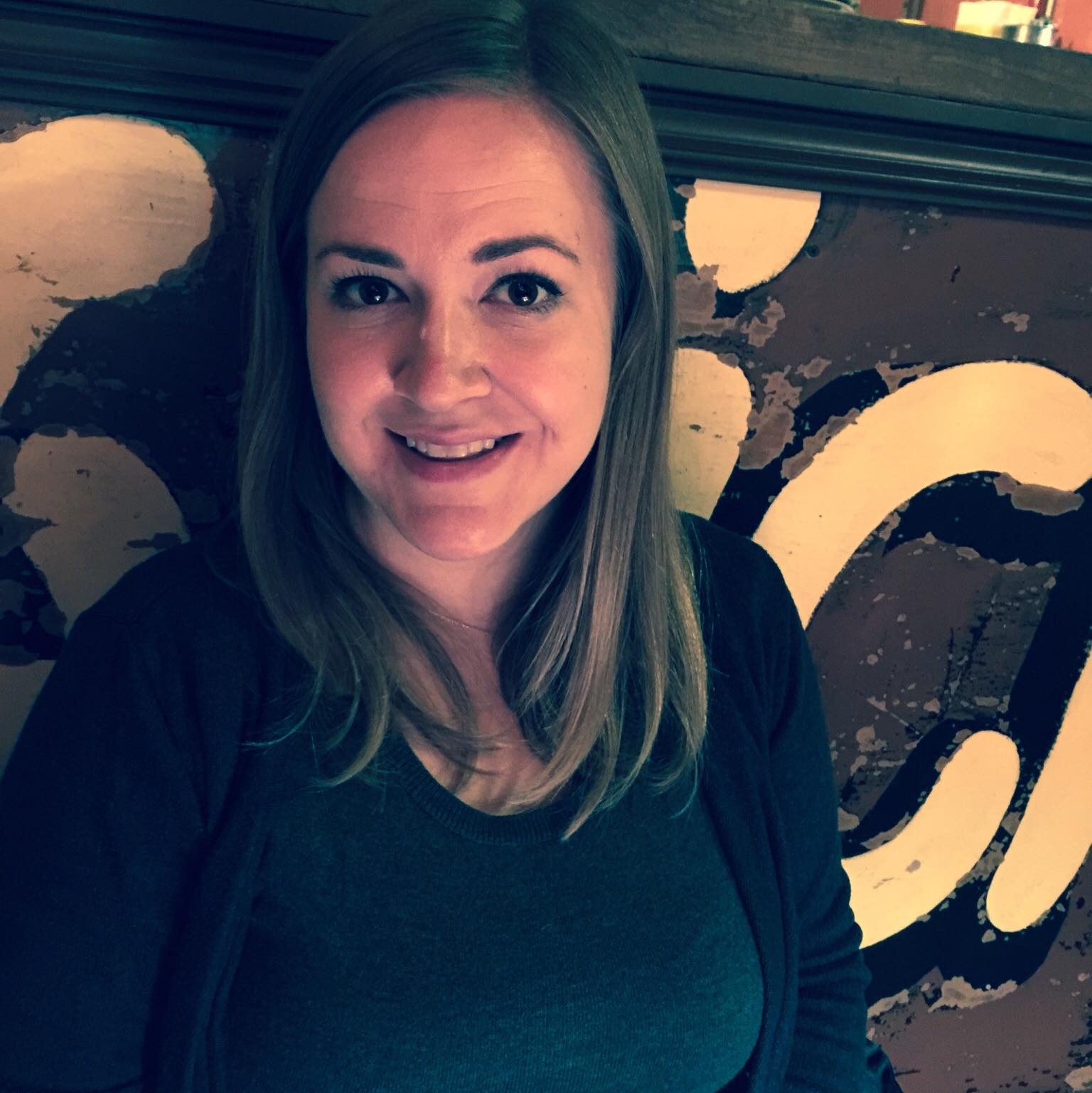 Kristy Norrell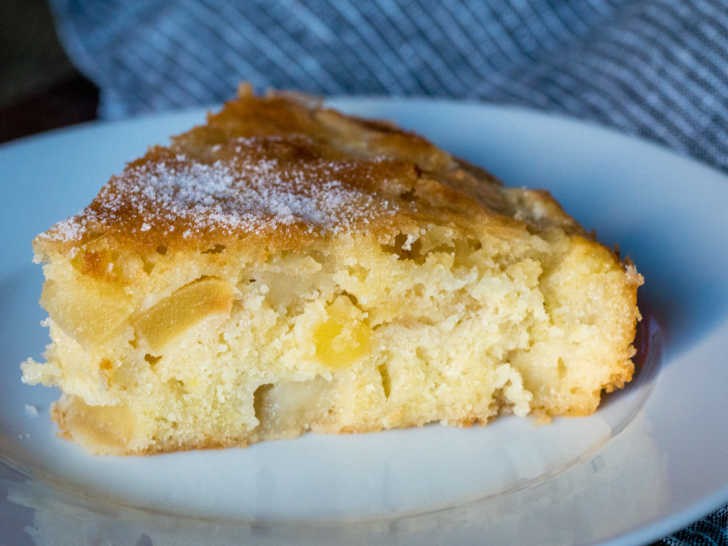 Growing up, I spent my summers in France where I passed much of my time in the kitchen with my stepmom. Every summer, I fell more and more in love with French cooking and one of the things I fell hardest for was the simple and rustic cakes that are a staple in French baking. A far cry from the fancy pastries you find in glass cases all over the country, these cakes are often mixed up in one bowl, made up of a single layer, and unadorned with frosting or glazes. They're everyday cakes, snacking cakes for the afternoon goûter or a sweet treat, and this French Apple Cake showcases everything I love about them.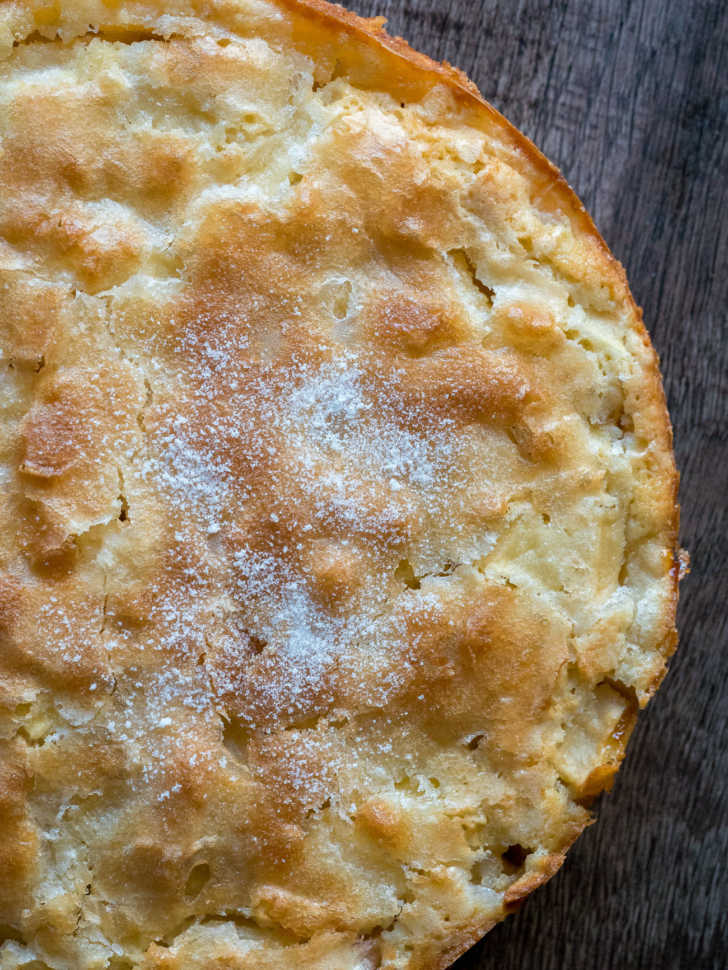 This cake is made up of a very simple batter that's flavored with rum and vanilla and folded around plenty of roughly chopped apples that get tender and sweet in the oven. It may seem like you have too many apples, but don't worry, it will all work out just fine. A good baking apple like braeburn or honeycrisp or gala works well here – you don't want them to go completely to mush as they bake.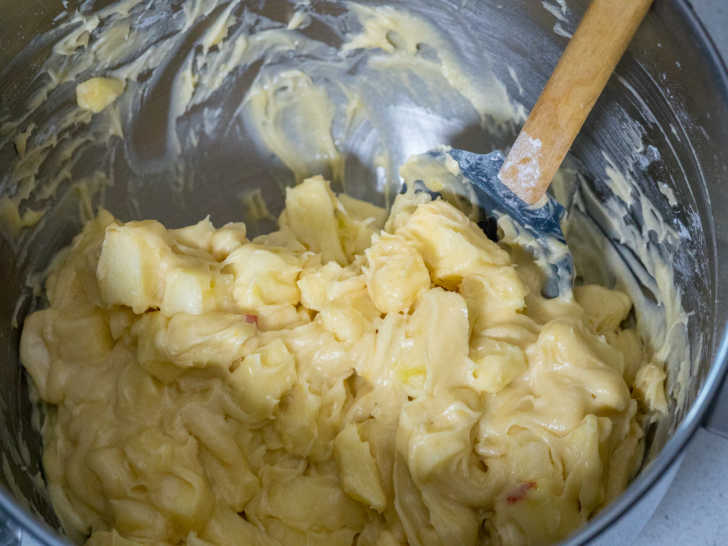 A springform pan works best for this if you plan to display it at all before serving, but if you're going really casual with it, a regular baking pan is just fine, you'll just probably have to slice and serve from the pan itself rather than removing it. (The large amount of apple in the cake makes it a hard cake to invert and remove from the pan.)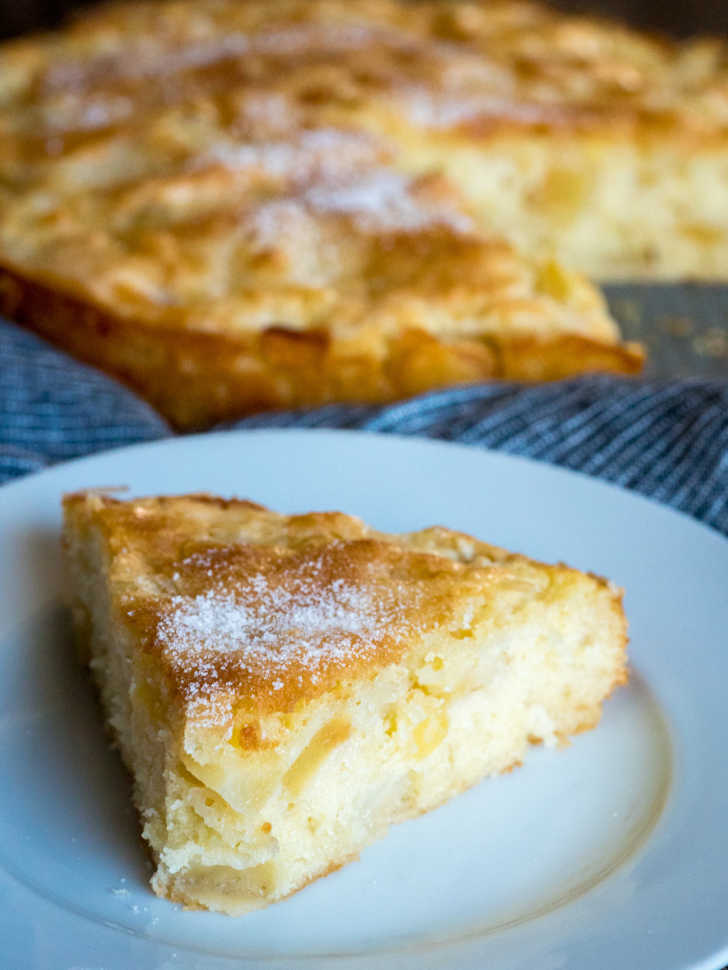 All it needs after coming out of the oven is a dusting of sugar, and it doesn't really need that at all. It's one of those sweets that shines in its simplicity – it's rustic yet dignified, easy to make, and wouldn't go amiss as a quick breakfast or an afternoon snack.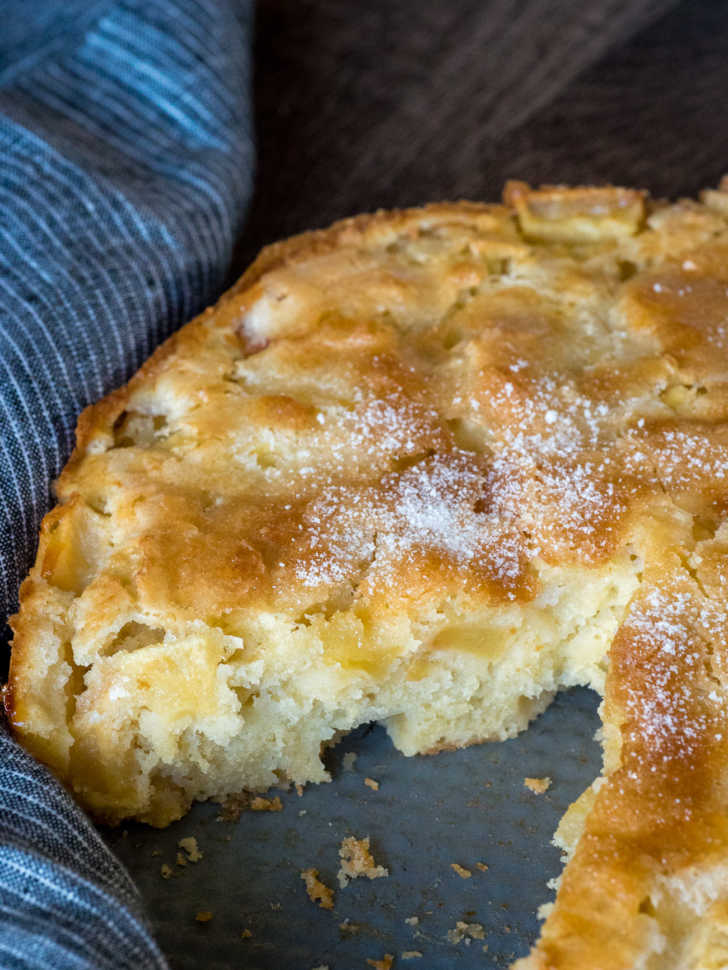 French Apple Cake
Serves 9
15m prep time
45m cook time
Ingredients
1/2 cup (1 stick) unsalted butter, melted
1 cup all-purpose flour
1 teaspoon baking powder
1/4 teaspoon salt
2 large eggs
2 large honeycrisp, braeburn, or Fiji apples (or 3 small)
3/4 cup granulated sugar, plus more for dusting
2 teaspoons vanilla extract
3 tablespoons dark rum
Preparation
Preheat oven to 350°F and grease an 8-inch springform pan with butter.
Peel and core the apples and chop them into 1/2-inch chunks. Set aside.
In a small bowl, whisk together the flour, baking powder, and salt.
In a large bowl, beat the eggs and sugar together with an electric mixer until pale. Whisk in rum and vanilla.
Add half of the flour mixture and gently stir to incorporate. Add half of the melted butter and again, gently stir. Stir in remaining flour mixture followed by the rest of the butter.
Fold in the apples until they are coated with batter. It will seem like there are too many apples, but that's okay.
Spread batter in prepared pan and smooth top with a rubber spatula. Sprinkle top with 2 tablespoons of sugar.
Bake until a toothpick inserted into the center comes out clean, about 45 minutes.
Let cake cool 15 minutes in pan before carefully removing. Enjoy!
Recipe adapted from Pardon Your French.
SKM: below-content placeholder
Whizzco for 12T