There's just something so breathtaking about a large piece of artwork in a room. I suppose that's why it's called a statement piece. The way decorating trends are going these days, we're moving away from the eclectic, cluttered feel, and more towards a minimalist chic look. With so many neutral colors and clean lines, minimalist decor has the potential to be boring. However, it's colorful statement pieces like these that really draw the eye and bring everything together. However, even if you're not going for the minimalist look, these are such fun art projects and would look good anywhere!
Gold Trim Painting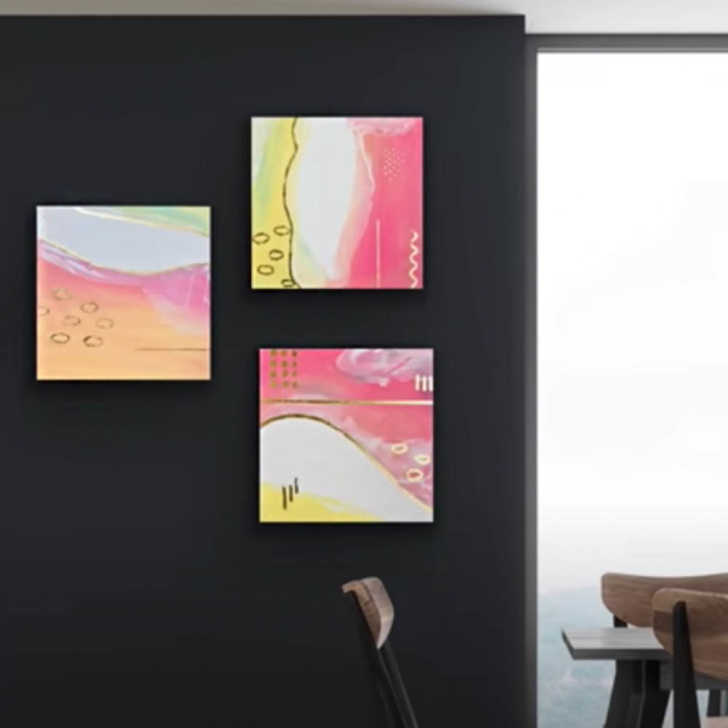 Is there anything that can't be improved by a little bit of gold? I just love these paintings! Grab some canvases, paints, Mod Podge, and gold leaf foil. Pant a rough design onto the canvases. Try going for smooth lines and gradual transitions. Once everything is dry, use an old paintbrush to brush on some Mod Podge, and then dab the gold foil over the adhesive. When dry, go back over your lines with a paintbrush to sweep away any excess pieces.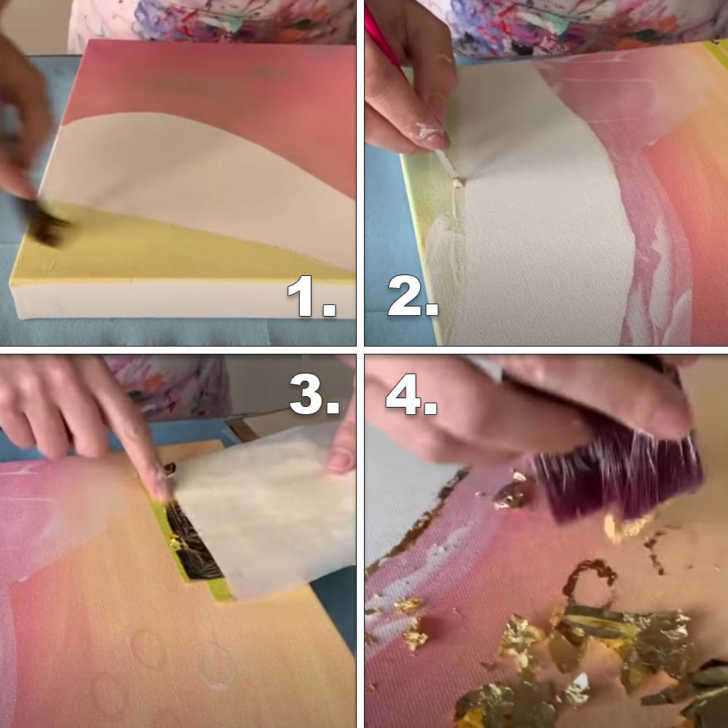 Paint Pour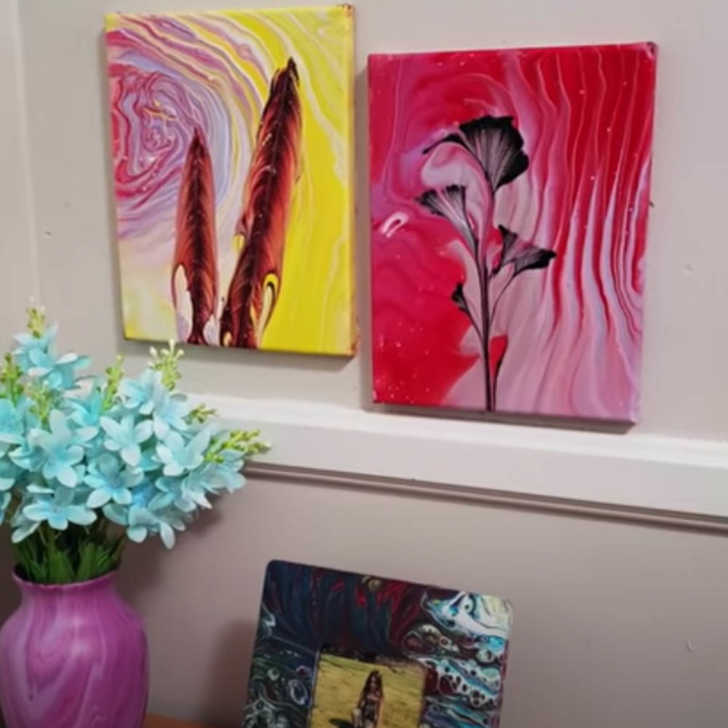 How awesome is this?! It looks super complicated, but it's really quite simple. Layer on acrylic paint in a cup or a bowl. Pour each color right in the center of the previous color to get those nice even rings of paint. Then, just pour the cup of paint onto the canvas and rotate the canvas until the pain stretches and covers the whole thing.
Next, grab a string and cover it in black paint (or another color of your choice), and make a zig-zag design, laying it right on top of the wet paint. Pull the string straight down and watch a cool design appear! Experiment with different ways to place and pull the string to get different effects.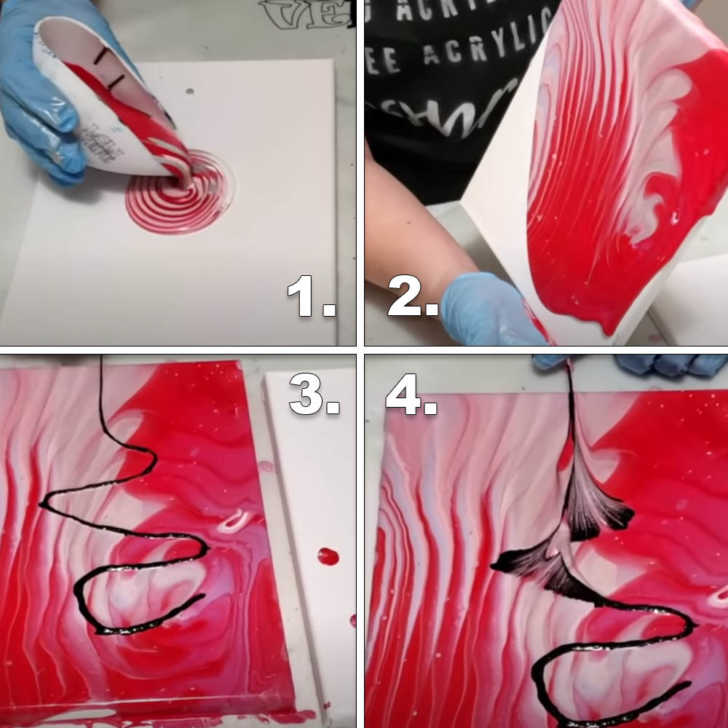 Printed Canvas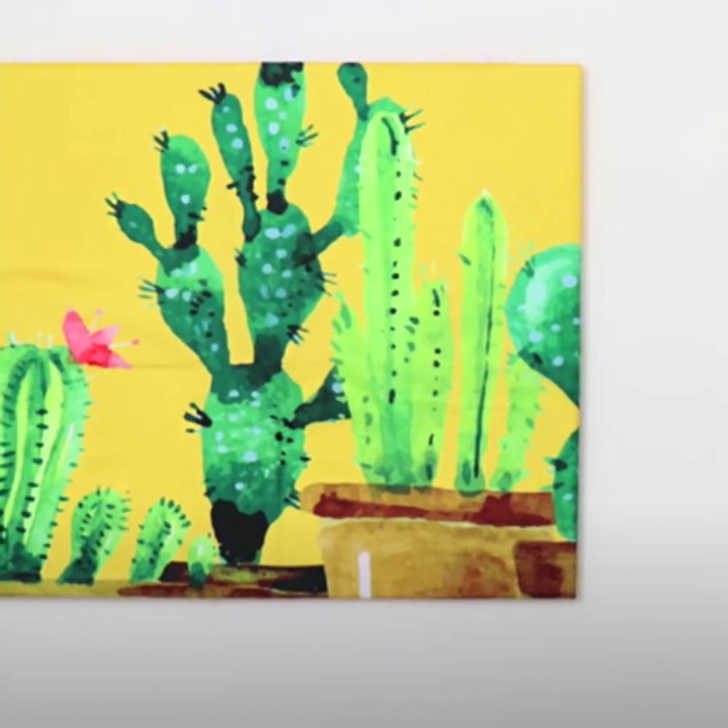 These printed canvases are NOT cheap. Even the mass-produced ones you find at big box stores run $40-$100. And let's not get started on specialty boutiques or custom prints. You can make your own with a few canvases and a shower curtain. No joke.
Start by gluing four canvases together to make your frame. Clamp them together as they are drying, and staple along the back seams. Then, drape your curtain over the frame and cut down to size. Finish by folding the edges under and stapling in place. I love this! So many fun options whether you use shower curtains, bedroom curtains, or even printed sheets!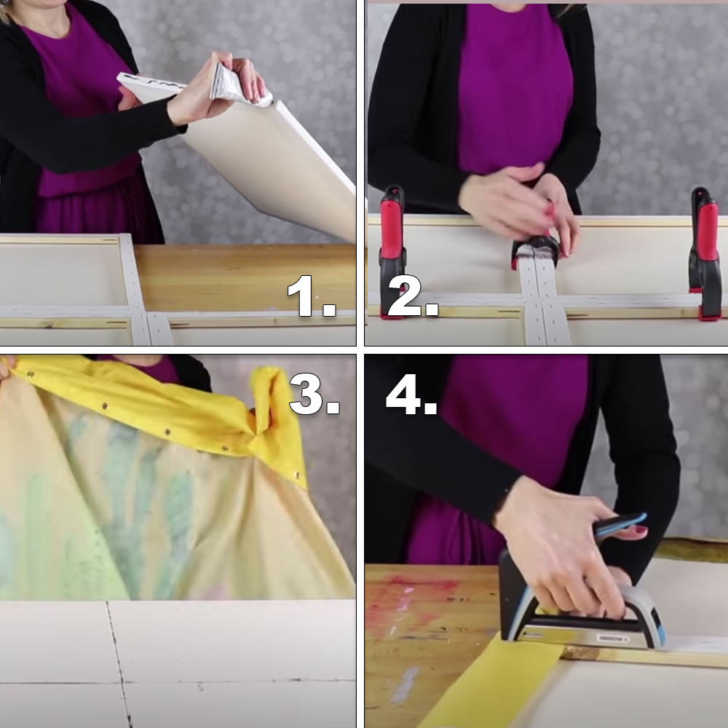 Alcohol Ink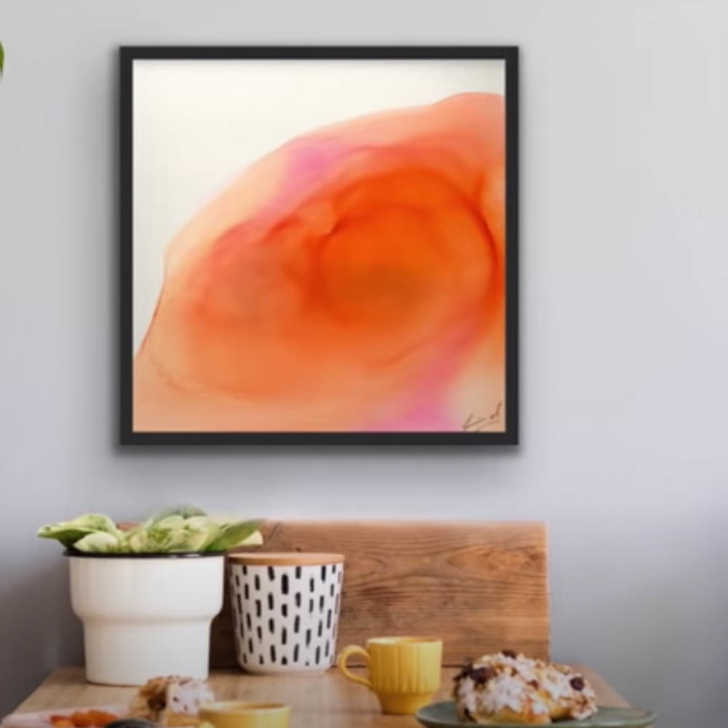 This is minimalist art at its best. I love how the frame is just as much a part of the aesthetic as the actual artwork. Grab a clear polyester sheet at the hardware store, along with some poster board. Cut each down to size – whatever fits your frame. Then, pour some rubbing alcohol on the poster board, followed by a few drops of alcohol ink. Rotate the board until you get your desired shape and coverage, then let dry. Once it's all dry, you can go back and clean up the edges with a rag and more rubbing alcohol. Put the plastic sheet over the poster as a protective shield, and then fit into the frame.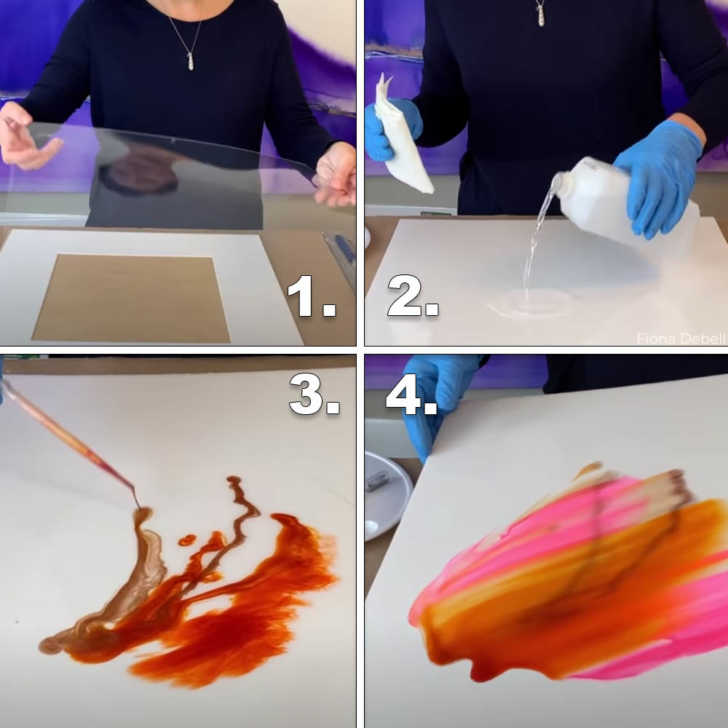 Farmhouse Statement Piece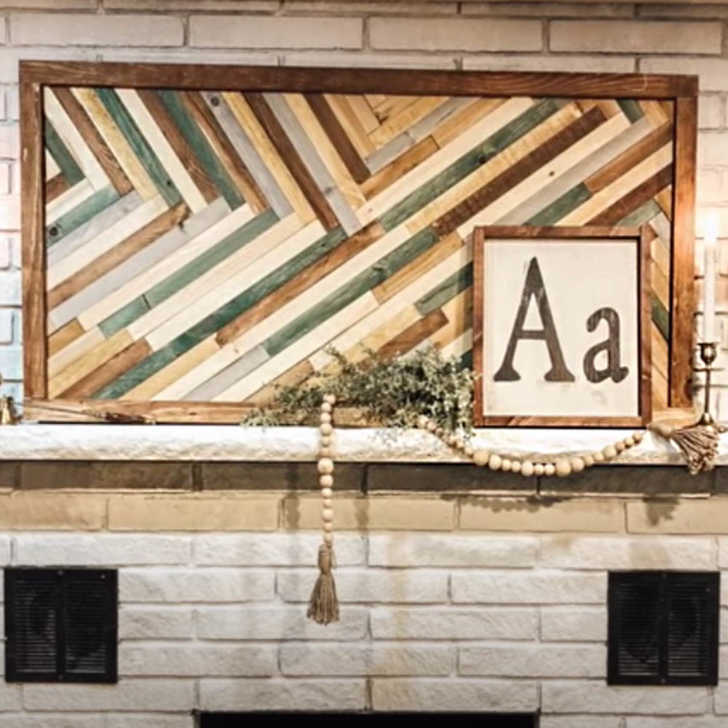 How great is this? I just love the rustic look – which is a bit of a deviation from the minimalist pieces we've seen so far. Grab a pack of dry cedar shims from the hardware store and paint them different colors. You can use stain as well, depending on the look you're going for. On a piece of plywood, mark out a rough outline of where you want the pieces to go. Start angling the shims, alternating colors, and cutting some down to size as you see fit. Secure the pieces with some wood glue, and finish off by drilling a few longer 2x4s around the edges to create a frame.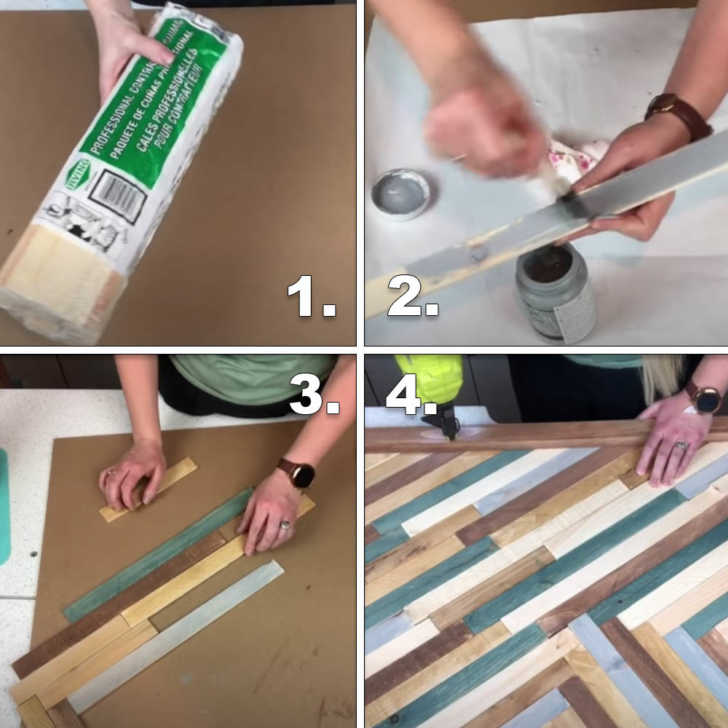 See more ideas in the video below!
SKM: below-content placeholder
Whizzco for 12T