A good dessert is one of life's simple pleasures.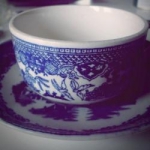 Rose Heichelbech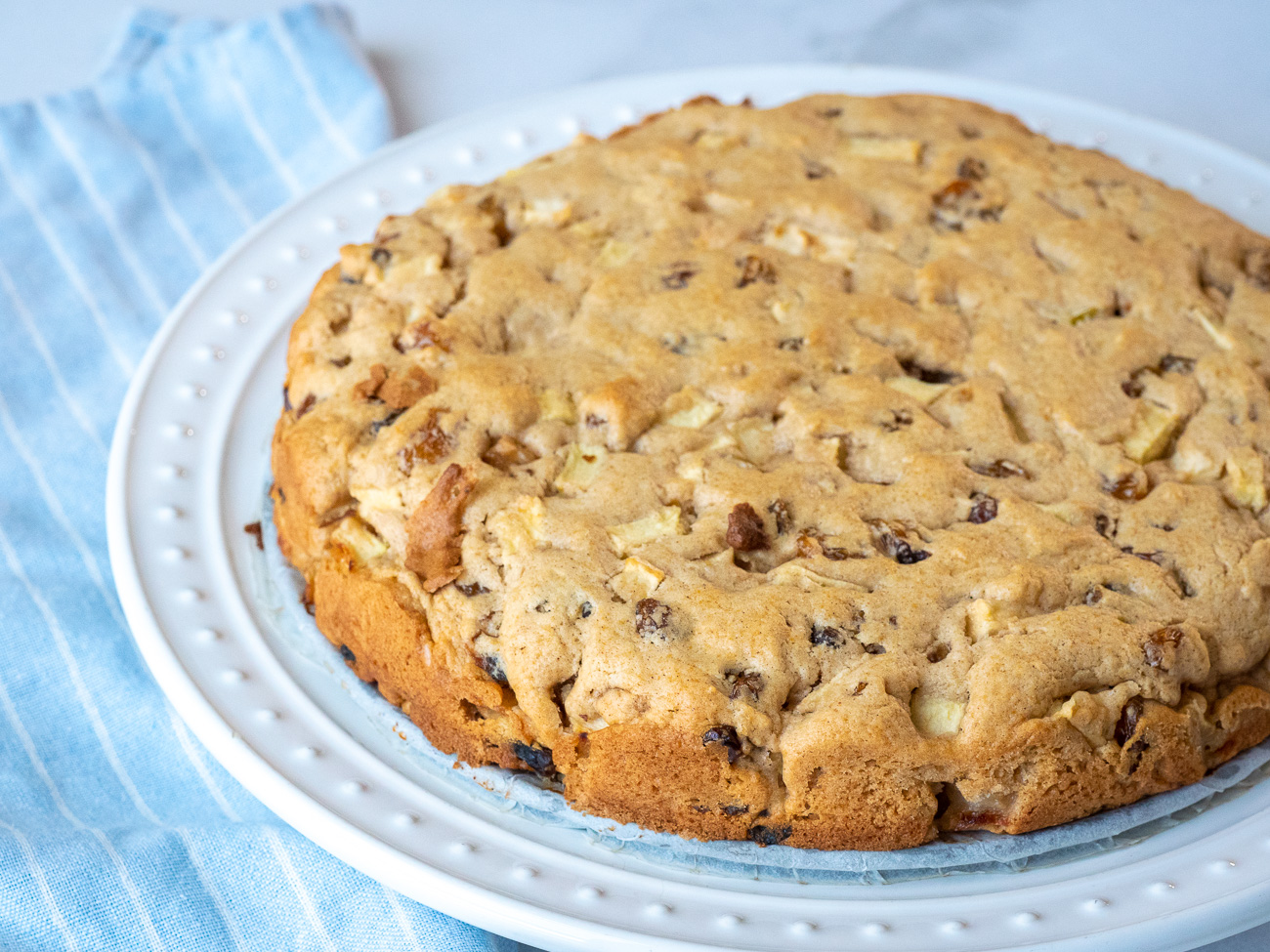 Apple cake is one of life's simple pleasures that we should all be so lucky to enjoy. If you haven't tried apple cake yet then this recipe is going to open a whole new realm of delicious. There's something so simple, yet so satisfying, about apples baked into a dense cake that's flavored with cinnamon and brown sugar. Plus, this Dorset apple cake recipe includes a custard-like sauce flavored with vanilla to pour over the top for a luscious dessert that's worth waiting for.
To begin making this recipe you'll need to start combining the batter ingredients. This batter will be sandy at first, then as you add in more moisture it comes together into a thick batter. This is not a mistake as the apples will release a lot of moisture as the cake bakes in the oven.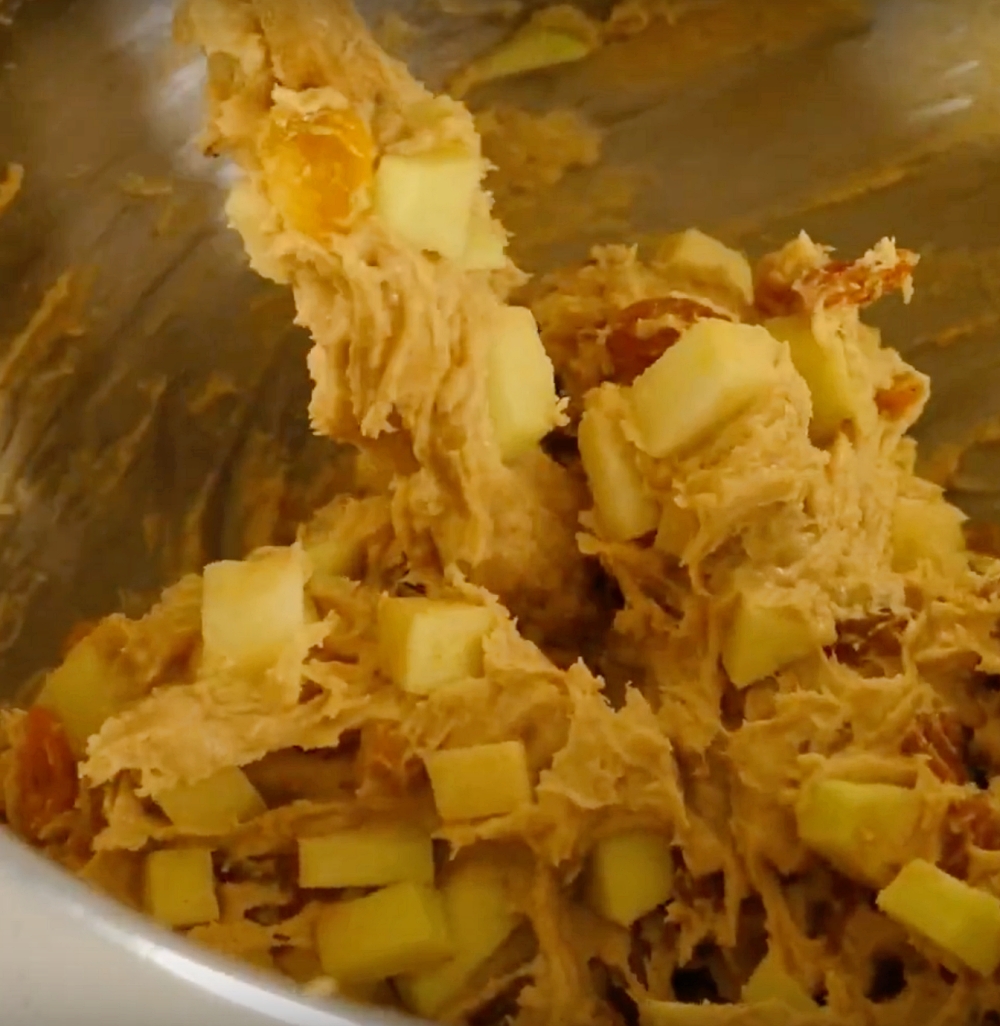 You'll peel and chop 3-4 Granny Smith apples and then add them to the batter along with some golden raisins. Turn the batter out into a lined 8″ round pan. A springform pan is best for this as the cake becomes rather moist during baking and can easily stick.
Once the cake is ready allow it to cool before removing from the pan. This gives for a greater chance at success in removing it cleanly. While the cake is cooling you can work on the sauce. This sweet, rich sauce is made from sugar, evaporated milk, cornstarch, and the last ingredient is vanilla extract, added at the end of cooking so that the vanilla taste is more vibrant. This only needs a short time on the stovetop before it's done.
Allow the sauce to cool before pouring it over the cake, which might be the hardest step of all of them.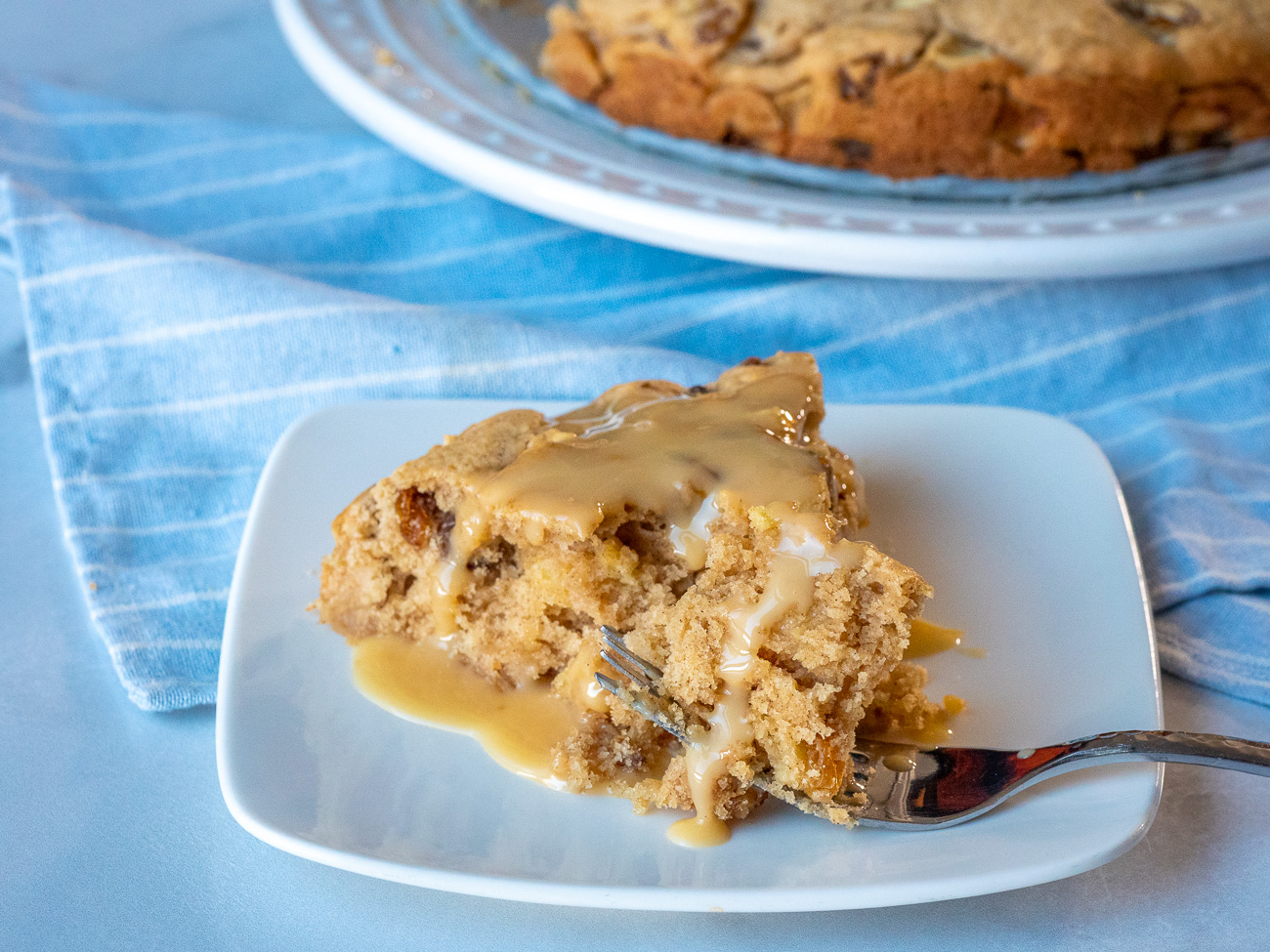 This simple, yet irresistible apple cake is just plain good and goes perfectly after any meal. And, it's perfect for breakfast as well.
Dorset Apple Cake
Serves 8-10
20m prep time
45m cook time
For the cake:
8 Tbsp unsalted butter, plus extra for greasing
1 3/4 cups self-rising flour
2 tsp ground cinnamon
1/2 cup brown sugar
1 egg, beaten
6-8 Tbsp milk
2 cups peeled and diced Granny Smith apples (about 3-4 apples)
3/4 cup golden raisins
2 Tbsp large crystal sugar
For the sauce:
1/2 cup granulated sugar
3 Tbsp cornstarch
1 12-oz can evaporated milk
2 tsp vanilla extract
For the cake:
Preheat oven to 350˚F. Grease an 8" round pan that's 2-3 inches deep, like a springform pan. Line with parchment paper.
In a large bowl combine flour and cinnamon. Cut butter into flour mixture and crumble with hands until a sandy mixture forms. Stir in brown sugar and beat in egg. Add milk gradually by teaspoons until a thick and smooth batter forms.
Fold in apples and raisins. Pour into pan and sprinkle with large grain sugar. Bake for 30-40 minutes or until knife inserted in center comes out clean. Allow to cool before serving.
For the sauce:
Combine sugar and cornstarch in pan. Set heat to medium-low and gradually stir in evaporated milk. Cook until thickened, stirring constantly, about 5 minutes. Remove from heat and stir in vanilla extract. Allow to cool before pouring sauce over individual slices of cake.
Recipe adapted from BBC Good Food.
SKM: below-content placeholder
Whizzco for 12T