It's only a matter of seconds. If you turn away, you'll miss it — the big plummeting pour that satisfyingly coats and covers the surface below, you'll want to try it yourself. Known as the tsunami cake technique, this method smoothly coats a cake in mere minutes. In my books, it couldn't be easier! Or at least that's how this trendy cake decorating method is paraded around as — it is really as easy as videos make it out to be, or can we save ourselves the frustration over a potential failure?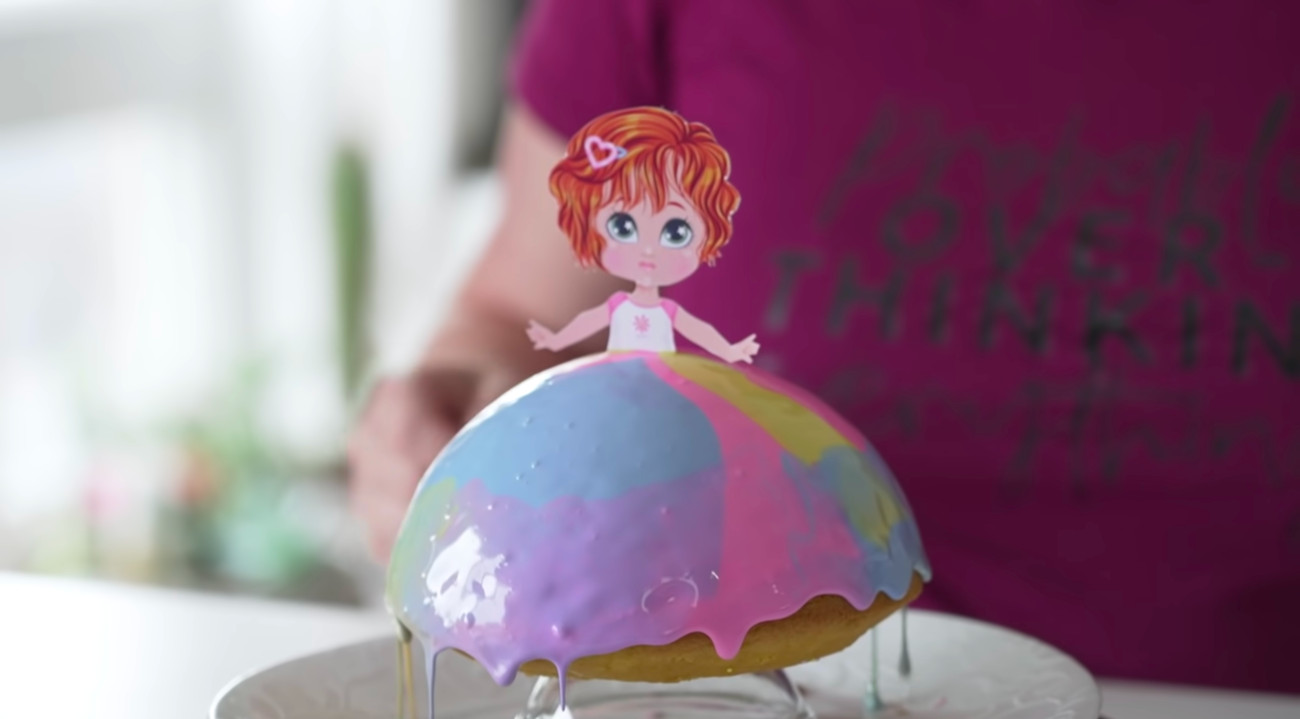 Form a disk, insert frosting or ganache, load up with sprinkles, and open the floodgates — the tsunami-style cake trend is supposed to be easier than classic decorating techniques. With this method, those ball gown doll cakes have a clean, glossy, and glittery coating, but like many things on the internet, the reality doesn't always translate into a complete success. That was a concern of cake decorator The Icing Artist, who also had doubts as she watched and inspected videos of the tsunami cakes.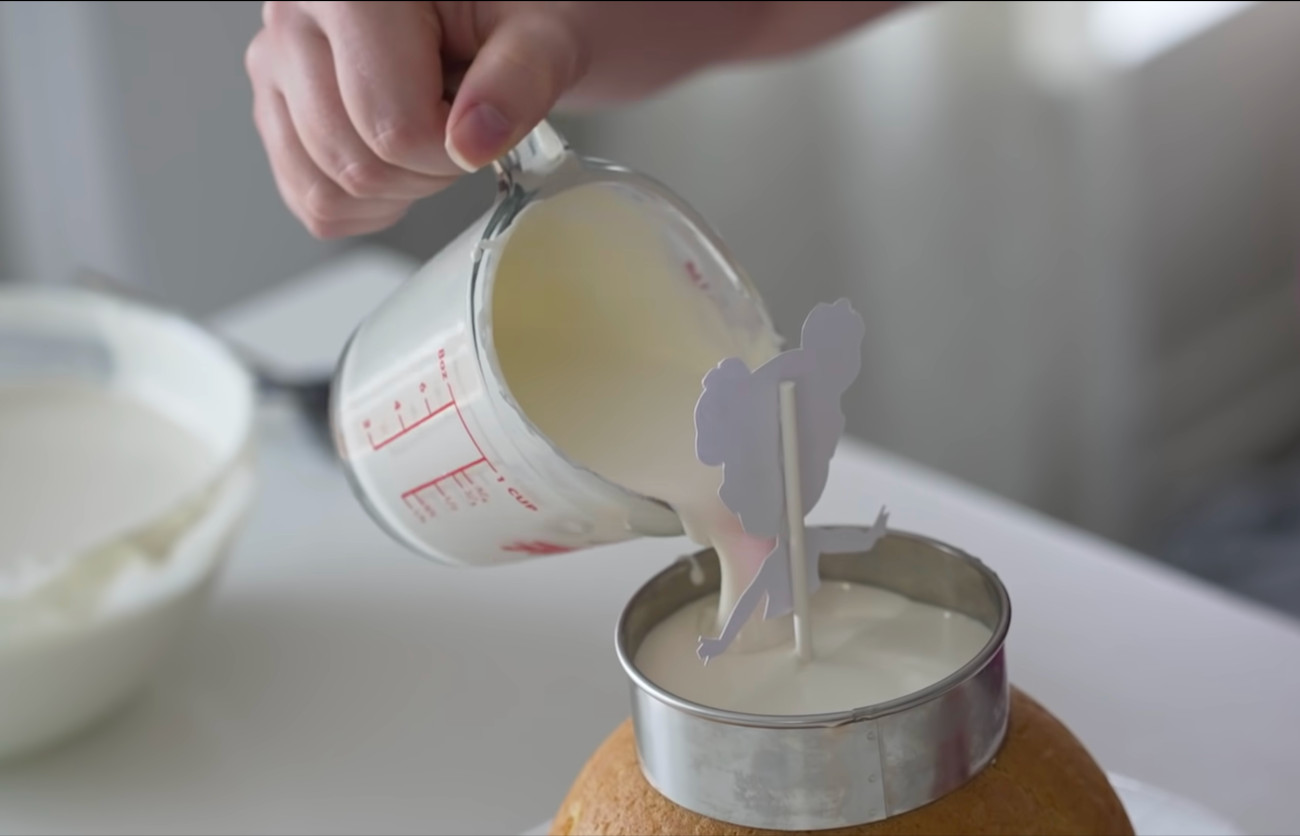 After baking and cooling the cakes, she then proceeded to make a ganache and let that cool a little bit, so it was a thicker but still pourable consistency. She tried using the plastic sheet ring like many videos, but that method seemed to fail, as the ganache oozed out from underneath.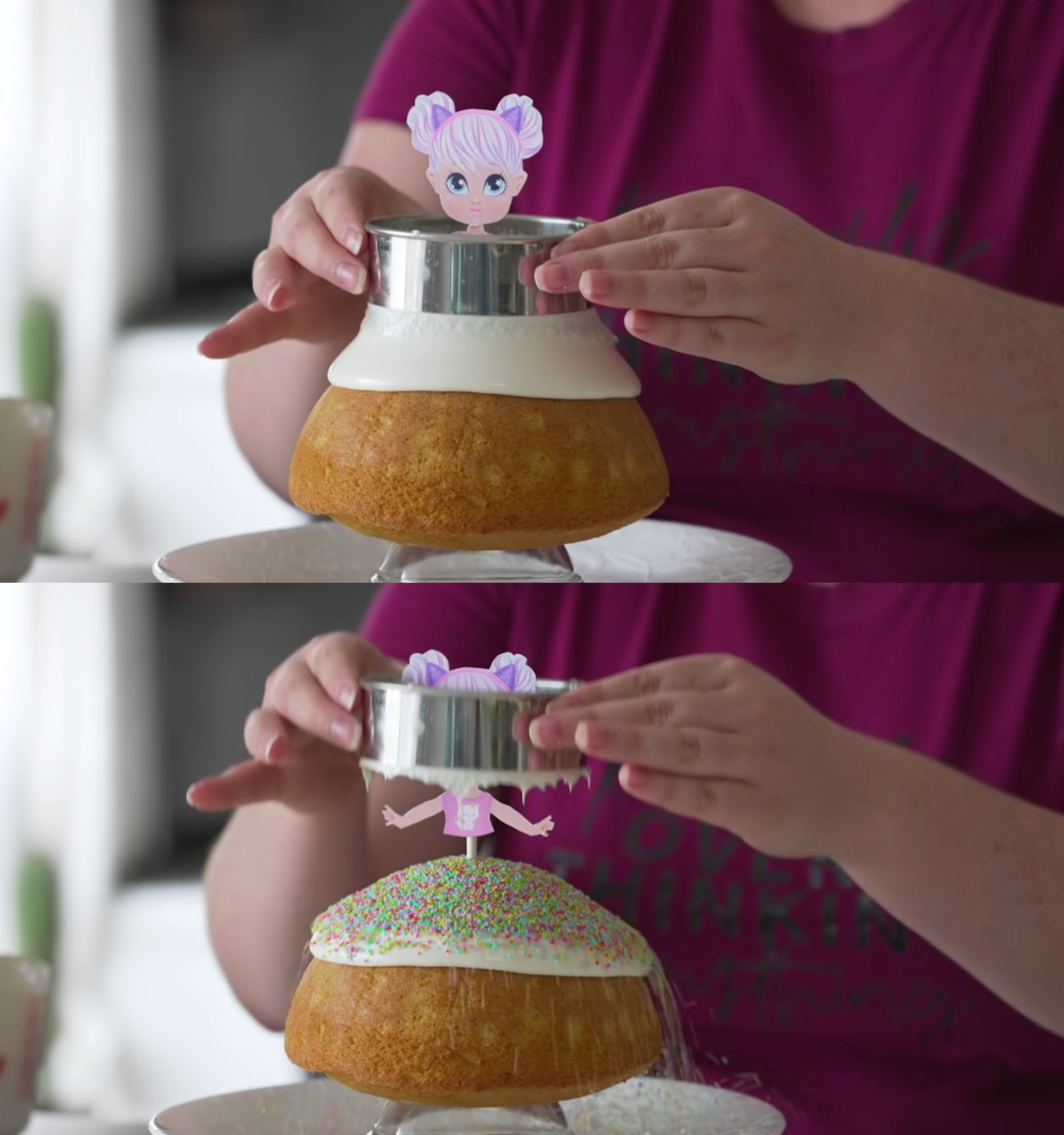 Her solution? A metal ring mold! The sharper, sturdier structure prevented the ganache from leaking out.
After that, her next hardest battle was the toppings. Yes, classic sprinkles worked but the glitter was another story. You couldn't just use any old edible craft store glitter. This type of glitter clumped up and didn't make that shiny shimmery coating of sparkle that you'd expect. Instead, the glitter looked like it got caught on a laundry dryer sheet and looked like a dull, matted mess.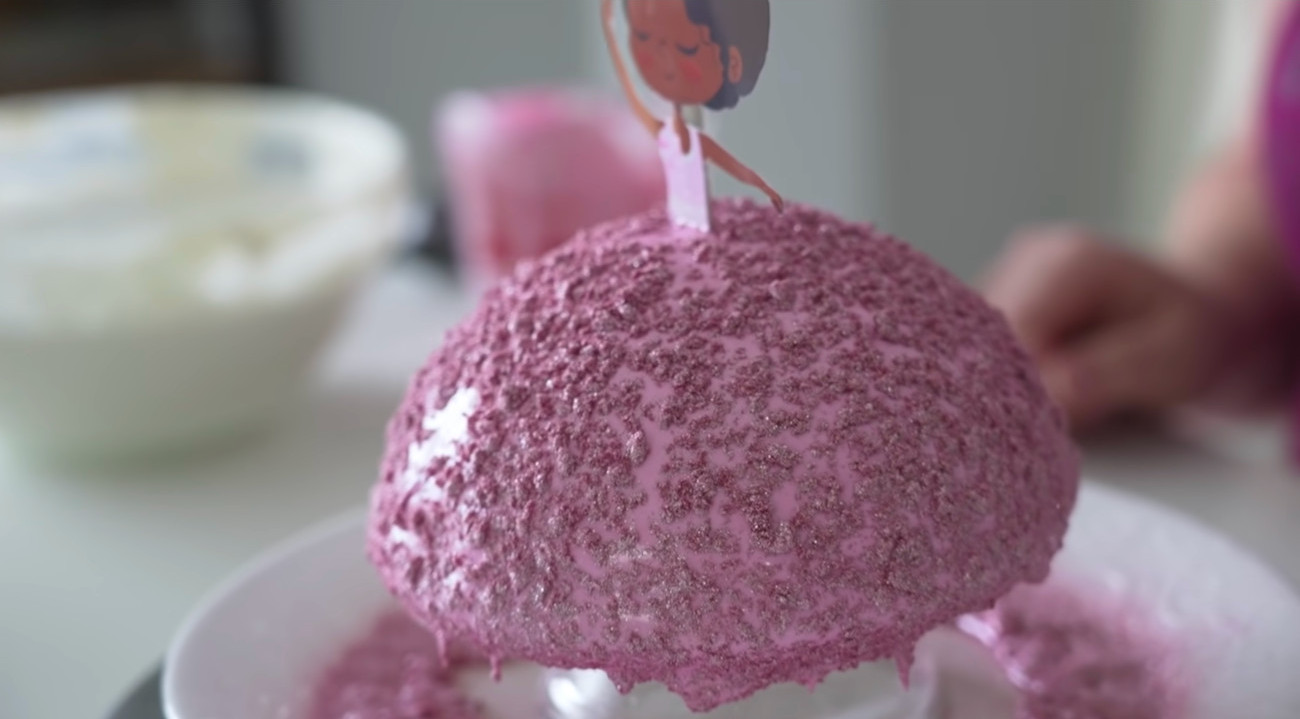 If you're hesitant to do the glitter, you can color the ganache into several different colors, pour the different colors into separate sections and then let it all flow down. This technique makes a gorgeous tie dye, marbled appearance.
So in short, an internet trend can work, but you have to make sure that the ganache is warm (not hot), and thick (but not too hard). This technique uses supplies, like a ring mold, which isn't always something everyone has, so if you want to make this type of cake, you'll have to plan ahead a bit.
SKM: below-content placeholder
Whizzco for 12T