The Magic Eraser is a multifaceted cleaning tool and an indispensable part of any home. Whether you are trying to tidy up your windshield or your keyboard, these erasers have the sort of cleaning capability that you are not going to find anywhere else. But, these helpful cleaning tools can get expensive when used on the regular.
So how can we avoid these expenses and still enjoy the same cleaning power? There's a DIY solution that's here to make your life exponentially easier. All you need to get started on making your own eraser sponges is the necessary cleaning solution and some melamine sponges (foam-like sponges with open cells that are soft to the touch but act as sandpaper when cleaning).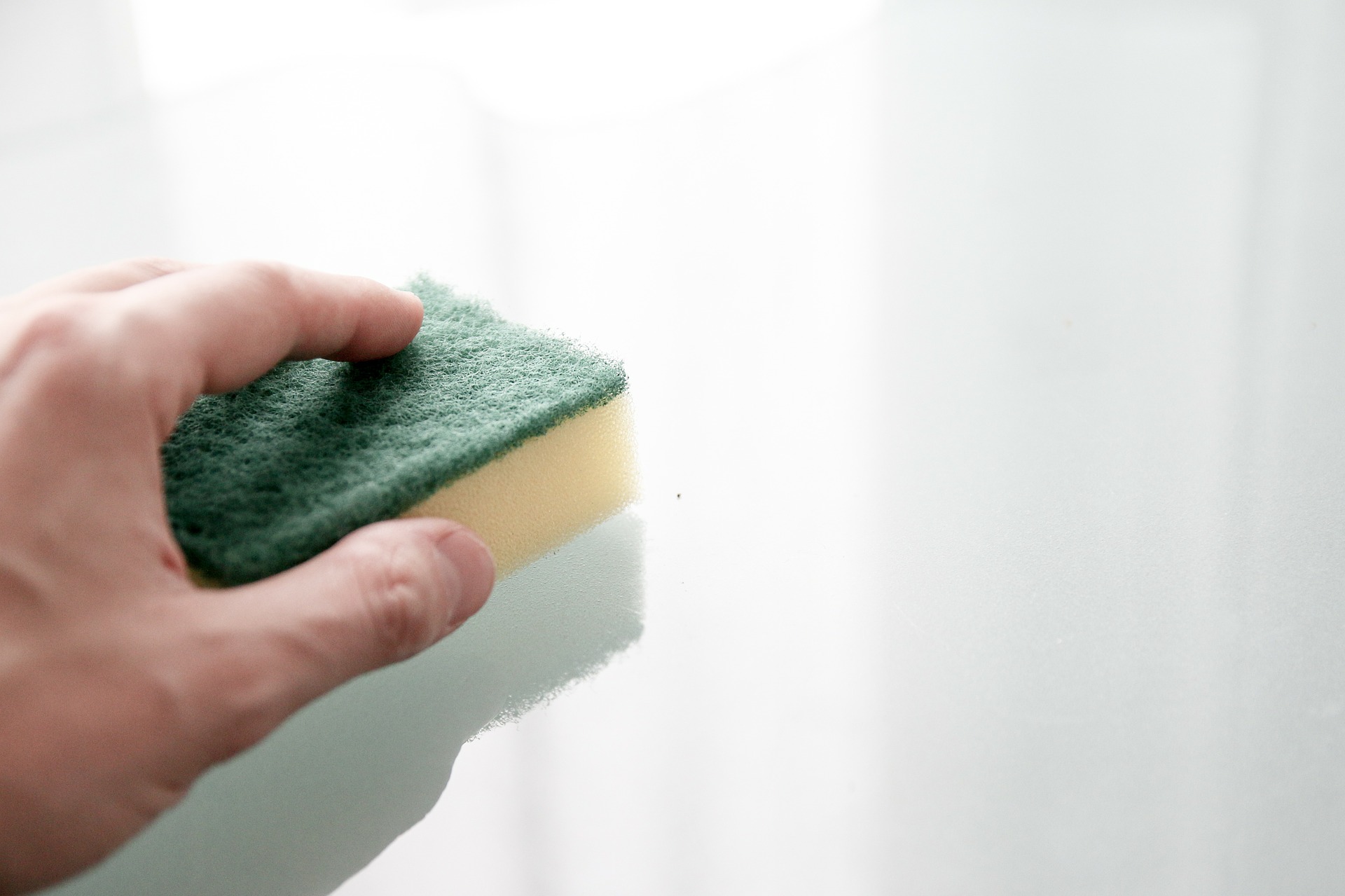 The melamine sponges are able to penetrate more deeply and remove stains that other sponges simply cannot touch. Melamine sponges are available in bulk on Amazon, making the process even easier. Let's take a closer look at each step that must be taken to create a homemade eraser sponge:
Materials
Melamine sponges
Bowl or bucket (depends on the number of sponges used)
A cup of hot water for each sponge
A teaspoon of Borax for each sponge
A tablespoon of baking soda for each sponge
Directions
1. Fill up your bowl or bucket. As a rule of thumb, you'll need one cup of water for each sponge that you are trying to make.
2. Add Borax and baking soda to the water. The amount that is used will depend on the number of sponges that are being made. Stir the solution until both of these ingredients have had a chance to dissolve.
3. Add the sponges to the mixture and keep them submerged. Once the sponges have been placed in the mixture, allow them to soak until they are saturated.
4. Take the sponge out of the solution, squeeze out the excess solution, and get started on your next cleaning project.
It's time to stop and consider all of the money that you are about to save. These DIY eraser sponges are a steal of a deal. Gone are the days of having to spend a mint on store-bought sponges. If you want to get the whole family involved in the cleaning process, be sure to make more than one sponge. What do you think of these erasers? Will you be using them in your own home? Take a moment to let us know more when it comes time to give these DIY sponges a try.
SKM: below-content placeholder
Whizzco for 12T