This classic Southern treat is often made around the holidays.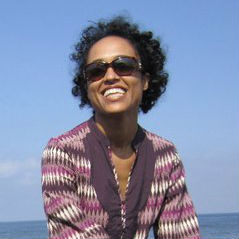 Sarah Cool
Divinity candy is such a special treat, and part of what makes it so special is how easy it is to make. Easy, at least in terms of ingredients. It will take a divine-like patience during the whipping process to transform these meringue-like cookies into the fluffy-puffy clouds that they will eventually become. When they're ready to eat, they're just as light as can be, and flecked with bits of nutty pecans for added texture and depth of flavor. They're technically called a candy, but you'll be convinced you're eating a cloud!
Divine-like patience during the whipping process is a statement of truth. To properly whip up the batter, you'll need to carefully and slowly pour the hot sugar mixture into an electric mixer on high speed. The best way to do this is to pour a thin stream into the mixing bowl, slowly integrating the sugar into the egg whites over the course of about two minutes. Slowly adding the hot sugar will turn the beaten egg whites a bit glossy, but as the batter mixes over the next ten minutes, it will go from glossy and runny to matte and thickened.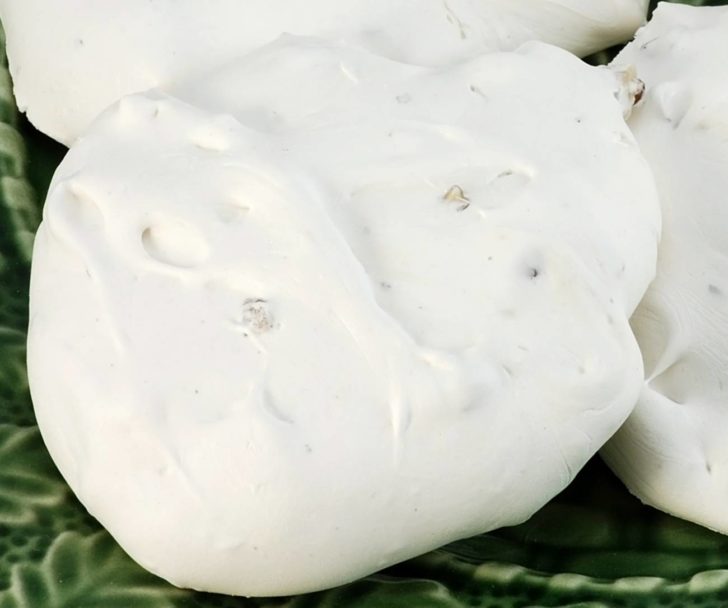 Once the egg white and sugar mixture is well blended and at the right texture, it's time to add some pecans and a little vanilla flavor. Then grab a spoonful of the candy and dollop it onto a parchment lined baking sheet, and if you're feeling fancy, give the spoon a little twist as the candy drops onto the pan. It will leave a nice decorative peak at the top of each piece of Divinity candy. These need to set up and can do so right on your kitchen counter, away from any excess heat or moisture.
One bite of these amazing little treats will have you convinced that they're practically heaven-sent! They're so light and airy, with the perfect amount of sweetness and a nice little crunch from the pecans floating throughout. They're such a lovely little candy and we love to wrap them in clear cellophane and a ribbon to give as a hostess gift, to a teacher, or to co-workers. Divinity candy can be stored in an airtight container and will stay fresh for about three to five days, but they'll definitely not make it that long!
Divinity Candy
Serves 10-12
30 minutes active, 2 hours inactive
Ingredients
2 ½ cups granulated sugar
2 large egg whites, room temperature
1 cup water
½ cup light corn syrup
⅛ teaspoon kosher salt
2 teaspoons vanilla extract
¾ cup pecans, chopped
Preparation
Line a baking sheet with parchment paper. Set aside.
Heat sugar, water, corn syrup, and salt together in a large saucepan over medium heat. Stir occasionally over 8-10 minutes, or until a candy thermometer reads 260°F.
Beat egg whites on high speed with an electric mixer until stiff peaks form.
Remove saucepan from heat and slowly pour candy from the saucepan into the bowl with beaten egg whites, mixing speed set to High. Work slowly and carefully. Continue to beat until mixture holds its shape, about 5-10 minutes. Monitor mixing process carefully.
Stir in vanilla extract and chopped pecans until well blended.
Grease two spoons with cooking spray. Scoop a spoonful of candy mixture and drop onto prepared baking sheet. Repeat until all of the mixture is used.
Allow candy to set up at room temperature until dry and no longer sticky. Store in an airtight container for 3 days.
Recipe adapted from The Domestic Rebel.
SKM: below-content placeholder
Whizzco for 12T