We all have our favorite toys as kids. Sometimes, we even go through phases of having different ones at different stages of our youth.
When I was a toddler, my favorite toy was a rag doll named Cindy. One day, I accidentally left Cindy at someone's house after my parents had taken me to a Christmas party with them. I cried all night, but thankfully, got her back the next day.
https://www.facebook.com/DominosNZ/posts/10159072233402462
Then, a similar tragedy ensued when I was four and I left another favorite doll at a Mervyns (yes, I'm that old), but sadly, that toy was never recovered.
Kids love their toys. But sometimes, as much as they love them, they also forget them in the most random of places. For one young child, his favorite T-rex figurine got left behind at a Domino's. Luckily, the toy was not lost, and the child was able to claim it back the next day, but not before the employees had a little bit of fun.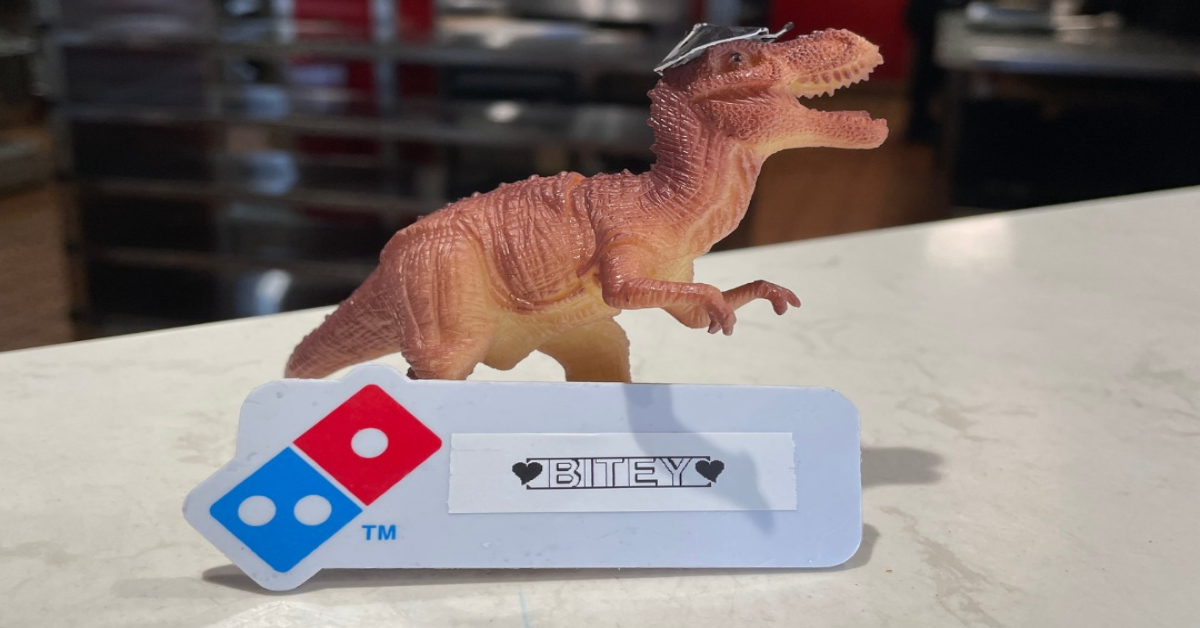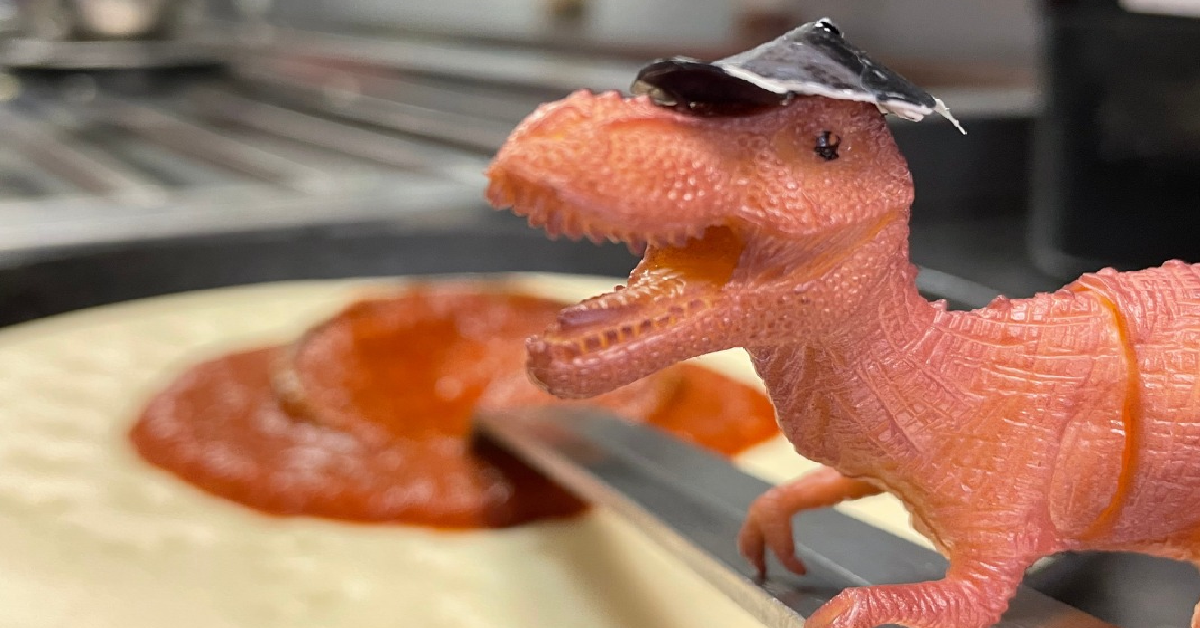 Domino's New Zealand shared a hilarious Facebook post, which has since gone viral.
In it, they detail out the toy dinosaur's saga. The post's caption reads, "Last week, one of our stores received a worried call asking to check if 'Bitey' the T-rex had been left in the foyer after his family had picked up pizzas that evening. Sure enough, Bitey was there!"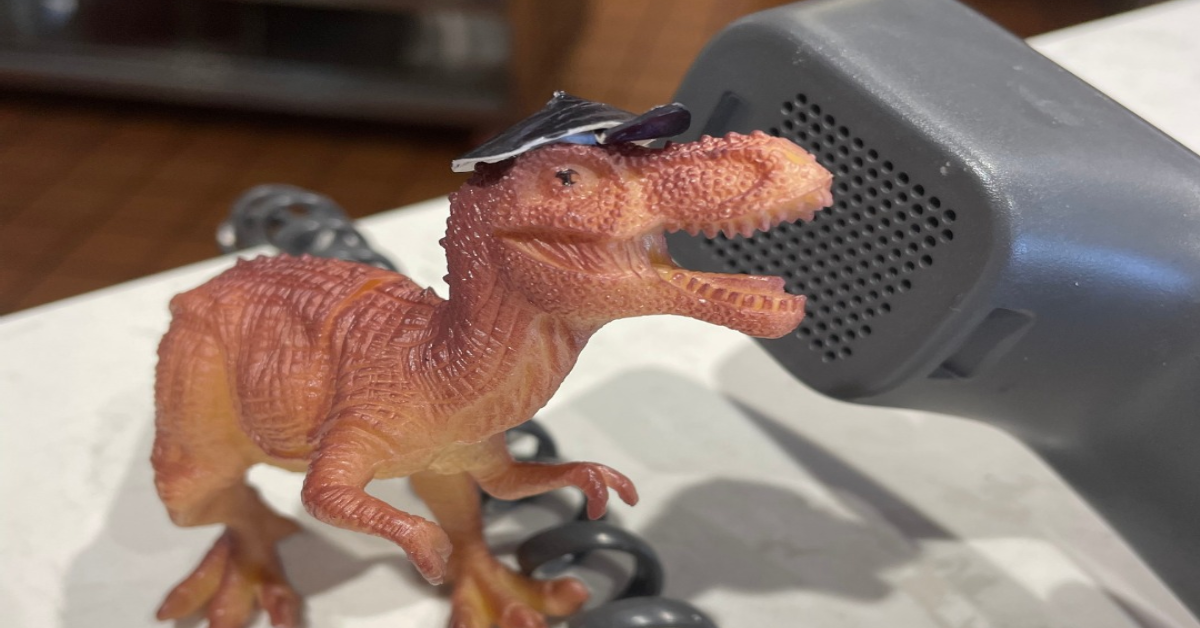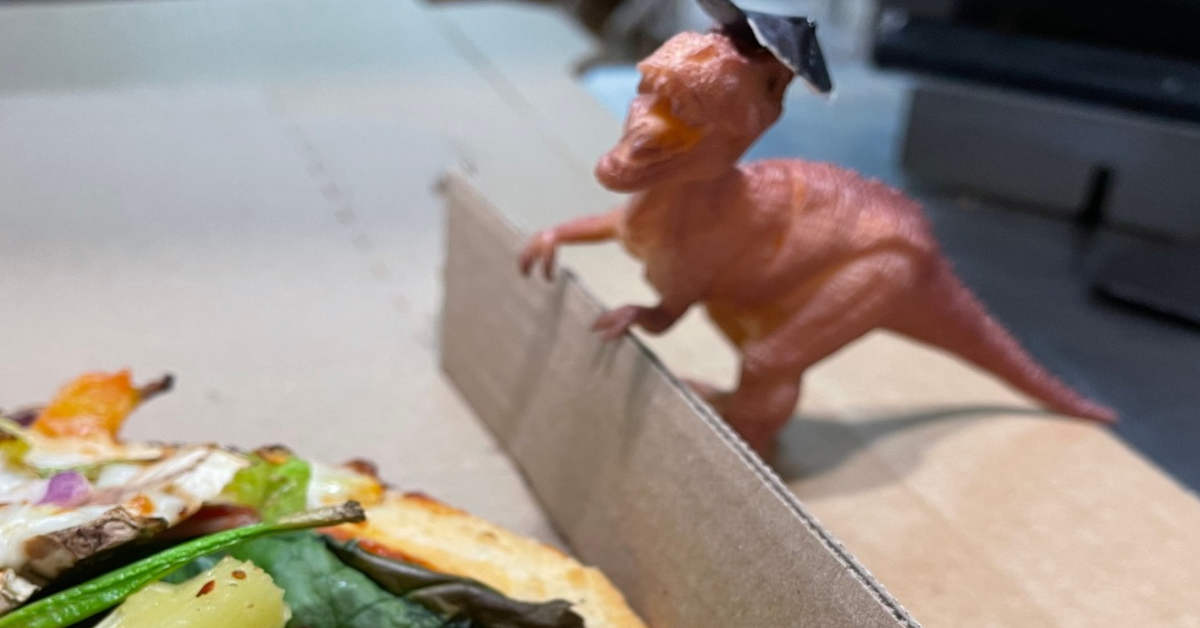 At the time, Bitey the Dinosaur had to stay the night. However, the chain's location "assured Bitey's family that he was in good hands." The post added that Bitey was "sent home with plenty of stories to tell about his first shift at Domino's the next day."
The crew then took some pretty adorable photos of Bitey "working" at the pizza joint – these included giving him a Dominos cap and name tag of his own, as well as taking an order, talking to customers, making pizzas, and finally, washing dishes.
Too cute!
SKM: below-content placeholder
Whizzco for 12T