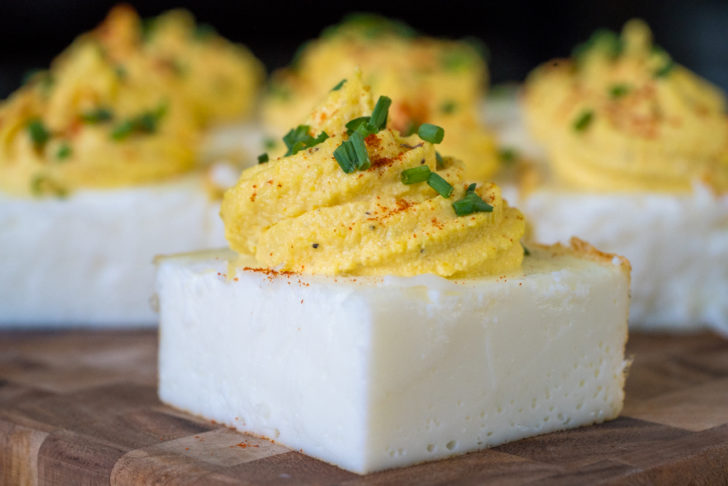 Deviled eggs are one of those foods that's pretty highly debated – you either love, loveee them, or you vehemently despise them and want nothing to do with them. We happen to love deviled eggs, especially since they make such good party food, and decided we wanted to put a little spin on things to spruce them up and make it a little easier to make a big batch all at once….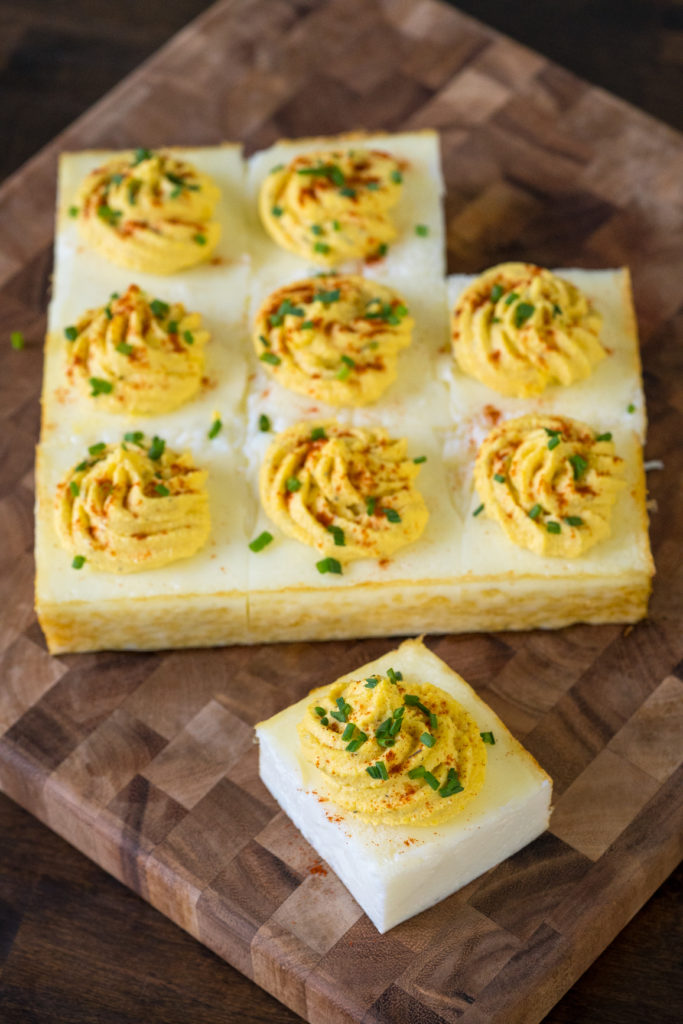 Arguably the biggest hassle of making deviled eggs is the tedious process of peeling all the hard-boiled eggs. Making sure they're cooked for the perfect amount of time and then getting all the shell off without gouging any of your precious egg whites is no easy task! We skipped that entirely this go-round with a totally new method of making deviled egg…cubes.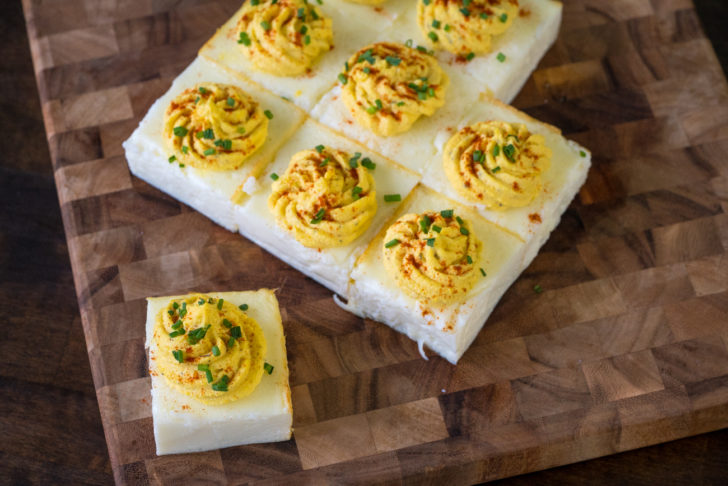 Yup, we separated the eggs and yolks and poured them into two, separate baking dishes, then baked them until they were set. Let your egg whites (now a solid block) cool, then slice them into cubes. Make your yolk "filling" by pulsing it in the food processor with your mayo, mustard and other add-ins, then pipe it onto your egg white cubes.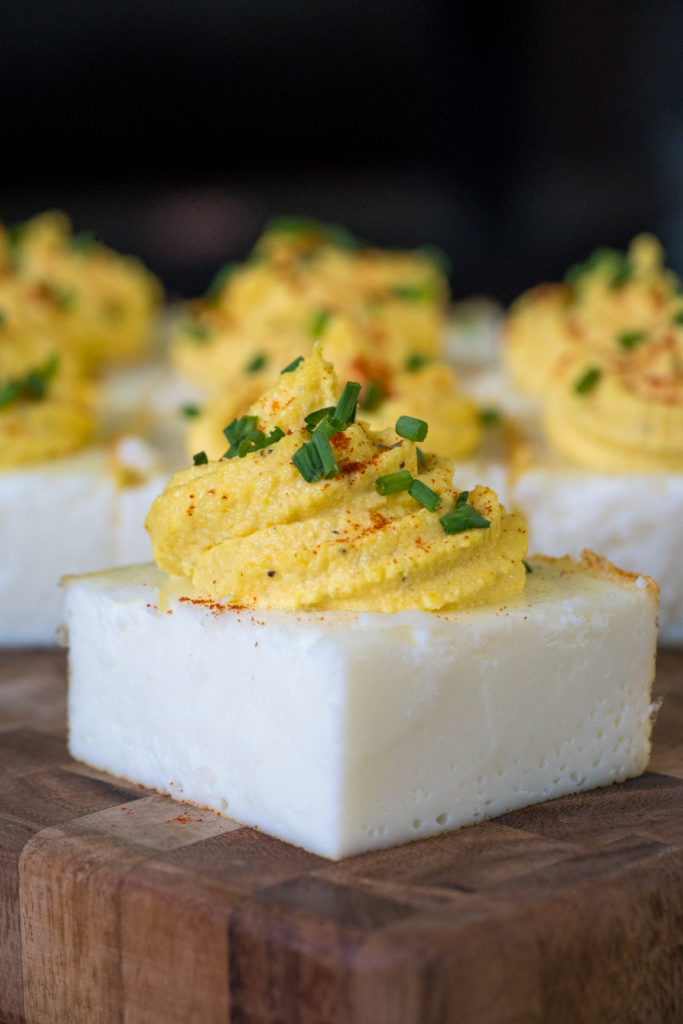 The result is a perfectly-ratioed balance of white and yolk, one that you can easily tweak to fit your needs (bigger or smaller cubes depending on how many people you're serving) and that will always reign supreme , particularly when compared to meticulously picking shells off your eggs as you try to stay calm before the party. This is definitely the new way to do it!
Deviled Egg Cubes
Ingredients
2 dozen eggs, separated
1/3-1/2 cup mayonnaise
3 tablespoons relish, optional
3 tablespoons mustard
1/2 tablespoons hot sauce, optional
kosher salt and freshly ground pepper, to taste
paprika, garnish
chives, garnish
Preparation
Preheat oven to 350º F and grease 2, 8x8-inch baking dishes with non-stick spray.
Whisk whites in a large bowl until frothy, then transfer to baking dish.
Whisk yolks together and pour into second, greased baking dish.
Cover both with aluminum foil and place in oven. Bake for 25-30 minutes, or until set.
Remove both from oven and turn whites out onto a cutting board. Cut into cubes.
Take baked yolks and transfer them to a food processor or blender.
Pulse until coarse paste forms, then mix in mayonnaise, mustard, relish and hot sauce, if using, and season with salt and pepper.
Transfer mixture to piping bag (or resealable plastic bag) and pipe yolk "filling" onto each egg white cube.
Top with paprika and chives and serve immediately.
SKM: below-content placeholder
Whizzco for 12T