This story originally appeared at American Web Media by Wendy Michaels.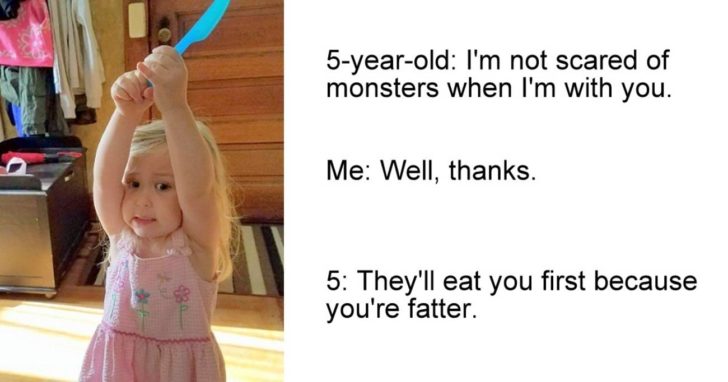 There's no disputing that sometimes kids say the funniest things. One dad has taken his kids' hilarious comments and shared them with the world on Twitter. Some of James Breakwell's daughters' comments are pure gold, so it only makes sense that his "Exploding Unicorn" account gets so much love. With four little girls, there's no shortage of material.
Breakwell's Twitter account started to gain attention in 2016 and he now has over 1 million followers. His profile notes that he's a "Professional comedy writer. Amateur father. Four daughters. Two pigs. Two books." No doubt, he knows a thing or two about being funny and it's clearly trickled down to his kids.
With four kids under 7 years old, one or all are bound to say something funny every day.
He refers to his girls by their respective ages, and their daily commentary will have you coming back for more.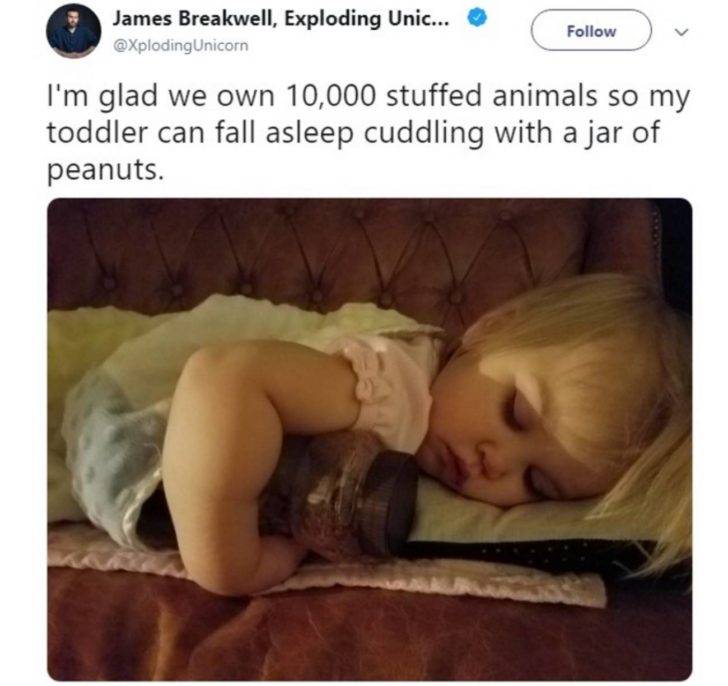 Some of the humor happens while they're sleeping, as he shared a photo of one daughter napping, noting, "I'm glad we own 10,000 stuffed animals so my toddler can fall asleep cuddling with a jar of peanuts."
Parents have responded with similar experiences, as one parent shared, "So sweet. This reminded me of how my boys would rather play in the big Amazon boxes than with the stuff that comes in the boxes."
Another commenter had to say: "Mine used to cuddle a plunger, so I'd consider myself lucky (and relatively clean) if I were you."
Breakwell also shared a conversation with his 5-year-old, with the most perfect punchline.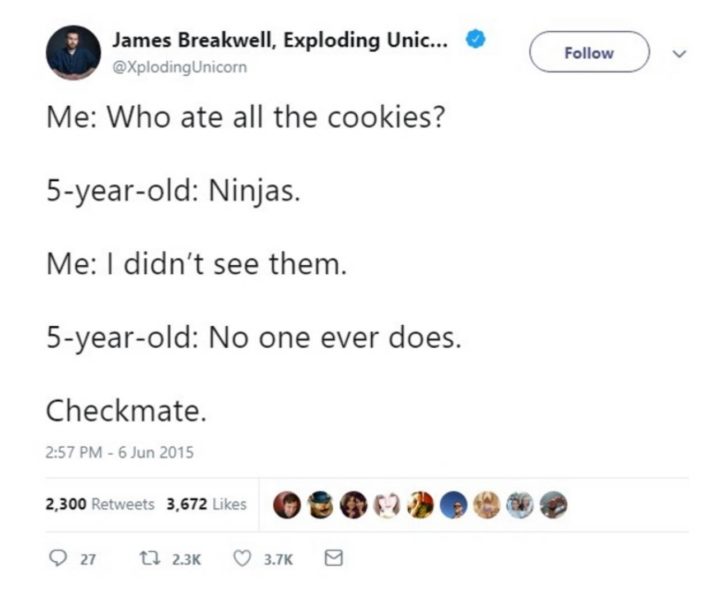 Clearly, dad's work as a comedy writer has rubbed off. He shared this exchange: "Me: Who ate all the cookies? 5-year-old: Ninjas. Me: I didn't see them. 5-year-old: No one ever does… Checkmate."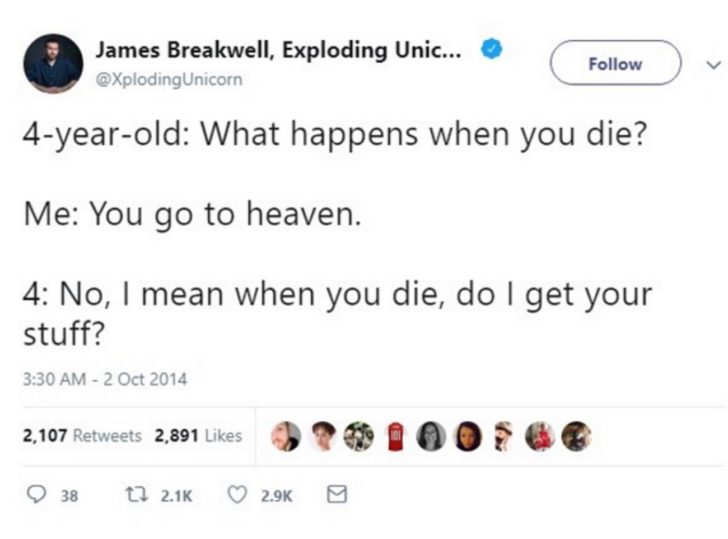 One Twitter follower responded: "Hahaha I had a very similar conversation with my 5 year old: 'Daddy when you die, can I have your wallet?' #EyeOnThePrize."
His 8-year-old, in search of answers, had a pretty funny take on her dad's response, as he shared: "8-year-old: Is magic real? Me: No. 8: Said the muggle."
People were won over by his daughter's reply, with one commenter noting: "Best response! Totally respect your 8 year old!"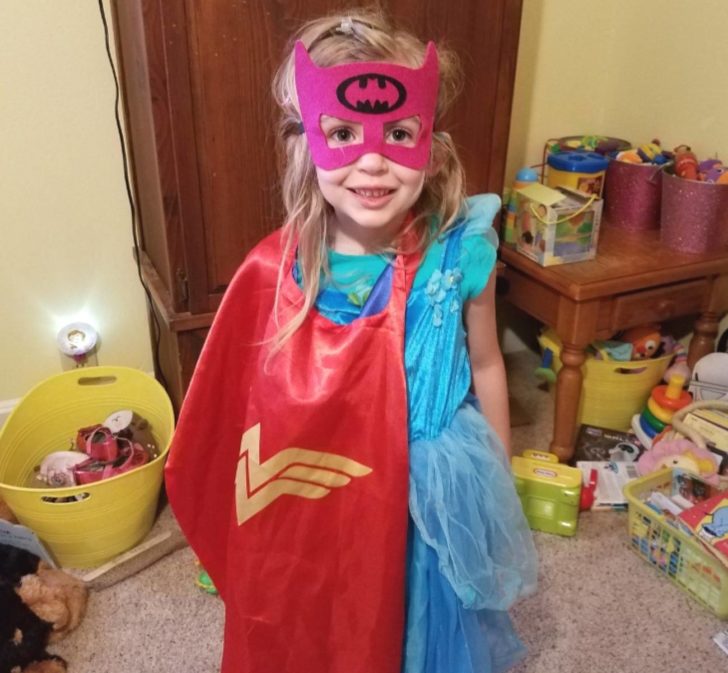 Then there was the picture that dad shared of his daughter's mashup of a costume and her very self-confident explanation: "5-year-old: *wears an Elsa dress with a Wonder Woman cape and a Batman mask* Me: Which superhero are you? 5: Me."
This conversation with one of his daughters really resonated with some parents, however: "Me: I told you to pick up your toys. 6-year-old: I did. Me: Then why are they still out? 6: I put them back down."
One fan of his account commented: "I would like your 6 year old to represent me in all legal matters."
SKM: below-content placeholder
Whizzco for 12T