This has quickly become a casserole-staple in our house!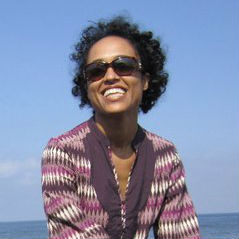 Sarah Cool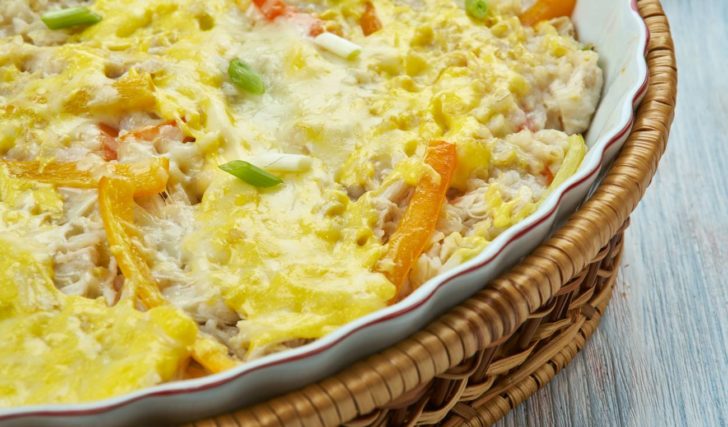 One of our favorite ways to feed the family is with a warm, rich, and delicious casserole. We're certainly not at a loss for casserole recipes and one of our favorite go-to dishes is this creamy chicken Tex-Mex bake. Once you make it, you'll quickly understand why it's carved a special place our casserole repertoire. There's nothing flashy about this casserole, just simple ingredients that come together to make a meal that will leave everyone satisfied. A meal like this can be made with fresh ingredients or is a brilliant way to use up leftovers that might otherwise be thrown away.
A rich, savory, and creamy sauce is the glue that holds everything together in this casserole. It starts with some peppers, onions, and garlic that are sautéed until softened and fragrant. We season those with some simple spices from the spice drawer, like with cumin, oregano, and chili powder for just the right amount of heat. The sauce is made with two cans of soup, cream of mushroom and cream of chicken. These two soups melt together and become a wonderfully savory sauce for the casserole. Next, we build our masterpiece, with layers of tortilla strips, chicken, sauce, green onions, and of course a healthy amount of cheese. Is anyone else drooling yet?!?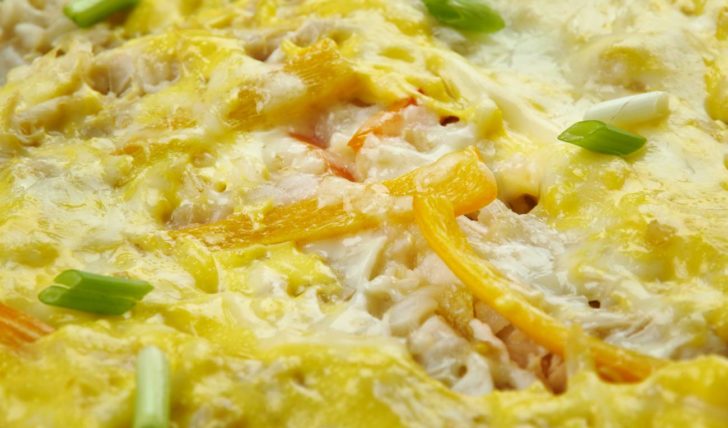 Once built, the casserole goes into the oven to bake and bubble into a creamy chicken Tex-Mex wonder. After about 30 minutes or so, we can take this beauty out of the oven and let it cool for a few minutes before diving in. This will allow the casserole to set up as well as cool down enough so that we can truly enjoy this amazing meal. The combination of ingredients here captures all of our favorite Tex-Mex flavors into one beautiful casserole, and we are so ready to dive right in to enjoy it! Our casserole is living proof that good food doesn't need expensive ingredients or fancy cooking techniques, and our creamy chicken Tex-Mex bake is the perfect example of good food made simple.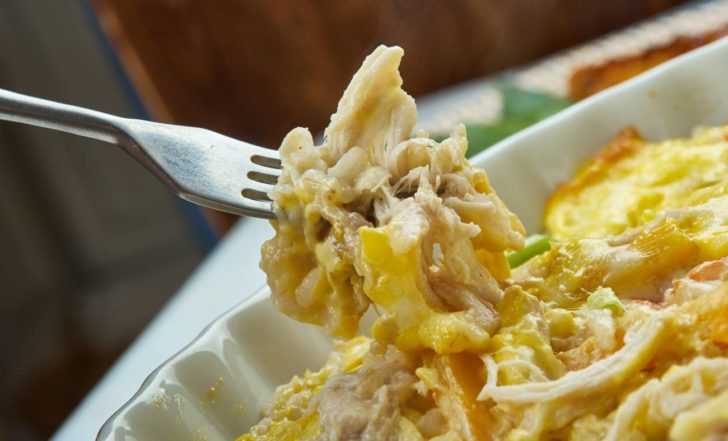 Creamy Chicken Tex-Mex Bake
Ingredients
4 cups chicken, cooked and shredded
1 large yellow onion, diced
2 (4 oz) cans chopped chilis
2 bell peppers, cut into strips
1 (10.5 oz) can Cream of Mushroom soup
1 (10.5 oz) can Cream of Chicken soup
1 cup low-sodium chicken broth
3 cloves garlic, minced
1 teaspoon dried oregano
1 teaspoon cumin
1 teaspoon chili powder
½ teaspoon kosher salt
½ teaspoon black pepper
4 cups shredded cheddar cheese
5 green onions, chopped
10 tortillas, cut into 1-inch strips
2 tablespoons vegetable oil
Preparation
Preheat oven to 350°F. Coat a baking dish with cooking spray. Set aside.
Add oil to a large skillet and sauté onions and bell peppers over medium-high heat until softened. Add garlic and cook until fragrant, about 1 minute.
Season onion and garlic mixture with oregano, cumin, chili powder, salt, and pepper, stirring to combine. Add green chilis with juice.
Add in both soups with 1 cup of chicken broth. Whisk until well combined.
Place ⅓ of the sliced tortilla strips into bottom of prepared baking dish. Pour over the tortillas ⅓ of the prepared sauce and top with ⅓ of the shredded chicken. Spread ⅓ of the shredded cheese over top of the chicken followed by ⅓ of the green onions. Repeat this layering process two more times, until all of the tortillas, sauce, chicken, and cheese have been used.
Bake for 30-40 minutes or until casserole is heated through the center, sauce begins to bubble, and cheese is melted and just golden.
Recipe adapted from Gonna Want Seconds.
SKM: below-content placeholder
Whizzco for 12T