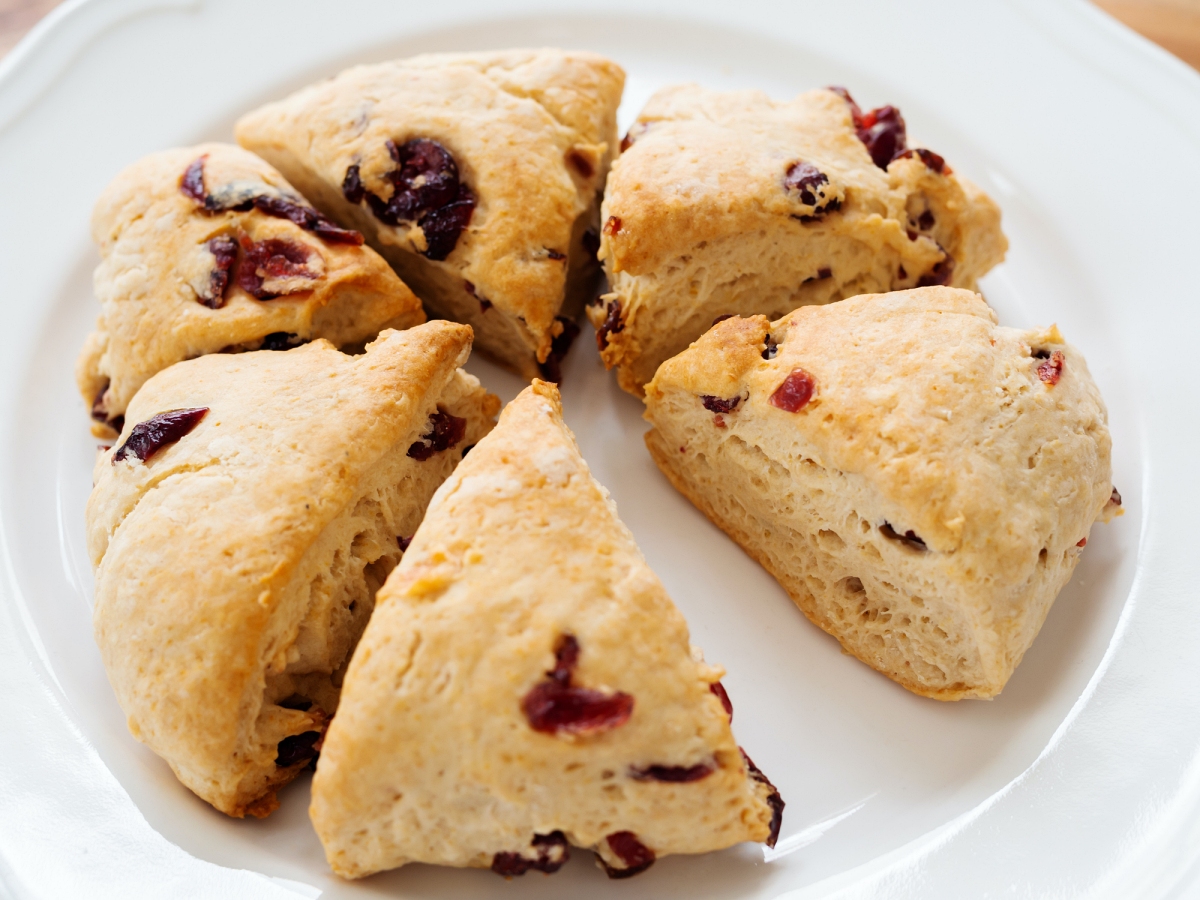 When I think about being cozy a cup of tea, a good book, and a nice scone come to mind as the perfect Sunday morning. Scones can be intimidating to make since everyone seems to have a different opinion on they should look and taste. But, this recipe for orange cranberry scones is simple and is a never-fail sort of recipe.
To begin this recipe you'll need to grate enough orange zest for 1 tablespoon. A large orange should yield 2 or 3 times that amount and I find that orange zest freezes really well. I usually have some in the freezer just for making scones since it's the perfect ingredient for this type of recipe. Because there's very little moisture in orange zest to freeze it's easy to use in recipes without much thawing time.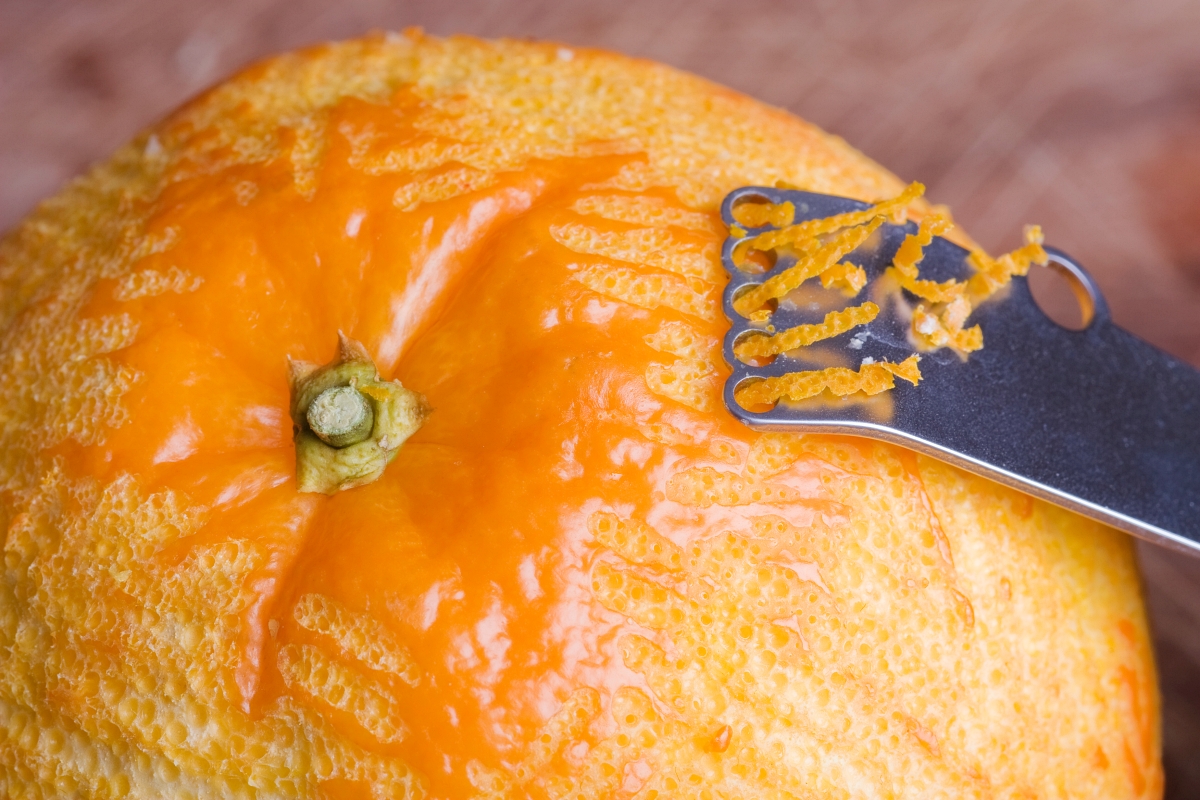 To make scones you don't want to overwork the dough, so first combine the dry ingredients and then cut in the butter until little chunks form in a loose dough. Then add in your eggs, orange extract, and cold cream. If you use milk then the scones can turn out a bit flat and with less body, so use heavy cream. If you must substitute something else use whole milk buttermilk.
Then at the end fold in your orange zest and dried cranberries. I like to buy the cranberries that have already been flavored with orange for an extra kick of my favorite citrus flavor, but this is optional.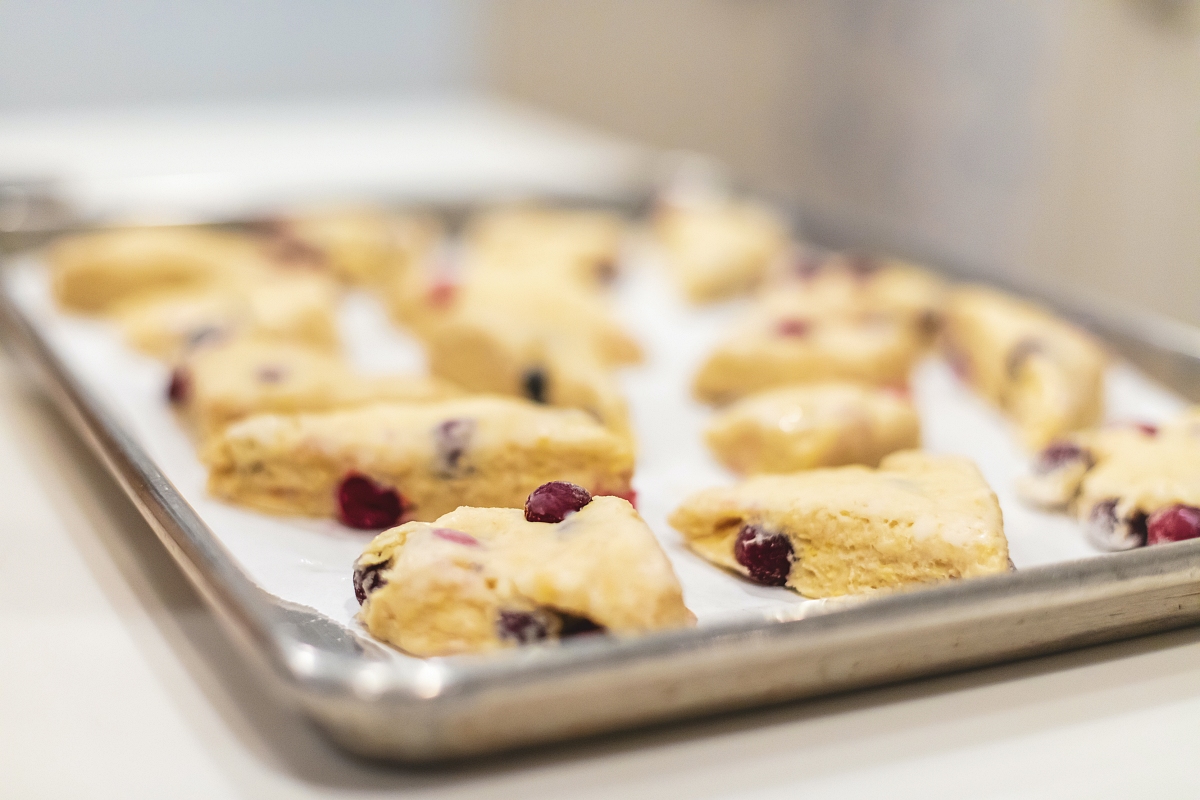 Then you'll turn the dough out onto a floured work surface and split it in half. Make two balls of dough and then use a bench scraper to cut each ball into 8 pieces. Use the scraper to lift the wedges off the worktop. If you like your scones bigger then cut them into fewer wedges.
As an optional flourish you can add some large crystal sugar to the tops of your scones at this stage. Personally I don't usually do this as I have mine with butter and/or jam anyways, but it does give a nice look to the scones.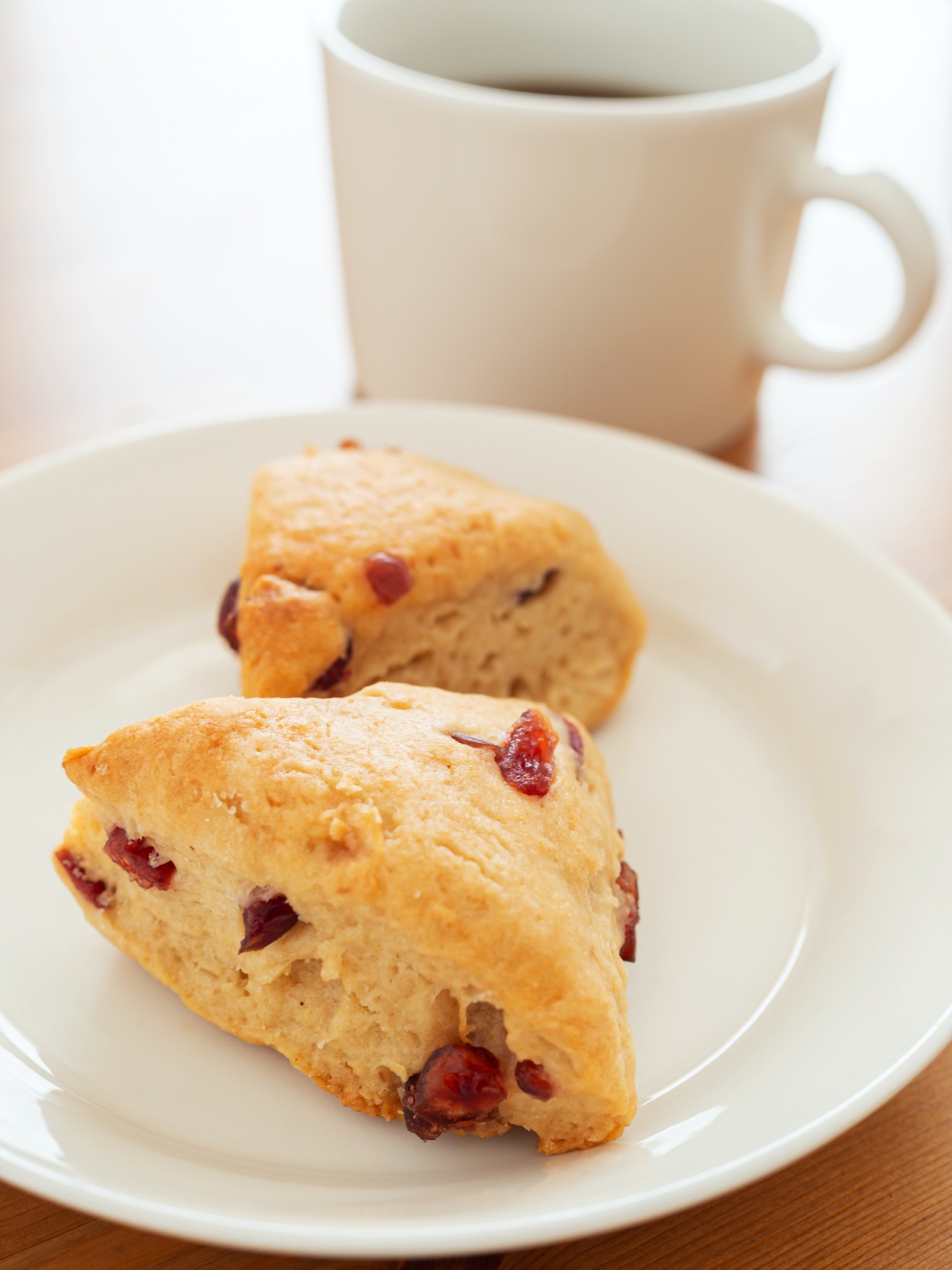 To avoid spread in the oven refrigerate the scones for 15 minutes before baking. Once these are done you'll have a big batch of irresistible orange cranberry scones that will make breakfast just a little more special.
Cranberry Orange Zest Scones
Makes 16 scones
25m prep time
25m cook time
Ingredients
4 1/4 cup all-purpose flour, divided, plus extra for flouring
1/4 cup granulated sugar
2 Tbsp baking powder
2 tsp salt
3/4 lb cold unsalted butter, cubed
4 eggs, beaten
1 tsp orange extract
1 cup heavy cream
1 cup dried cranberries
1 Tbsp grated orange zest
large grain sugar for topping (optional)
Preparation
In a large bowl combine 4 cups flour, sugar, baking powder, salt, and orange zest. Mix together and then cut in cold butter until a rough dough forms. In a separate bowl combine eggs, orange extract, and milk and stir until uniform in color. Add wet ingredients to dry a little at a time. Stop mixing as soon as dough begins to come together. Fold in cranberries, orange zest, and 1/4 cup flour.
Flour a work surface and turn out dough onto it. Flour hands as well. Form dough into 2 ball, folding downward so that any wrinkles are on the bottom of each one. Use a bench scraper to gently lift the dough off the worktop to avoid sticking. Using the same scraper cut each ball into 8 pieces, like you would a cake. You should be left with16 triangular scones. For optional sweetness press some large crystal sugar onto the tops of scones.
Place scones on baking trays and palace in the refrigerator for 15 minutes. Preheat the oven to 400˚F.
Bake for 20-25 minutes or until scones have risen in height and have a golden appearance on both the top and the bottom.
Allow to cool in pan for 5 minutes before transferring to wire rack to cool for another 20 minutes. Serve with butter, cream cheese, and/or jam.
Recipe adapted from the Food Network.
SKM: below-content placeholder
Whizzco for 12T