Something you can really sink your teeth into.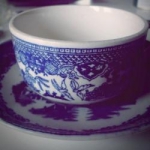 Rose Heichelbech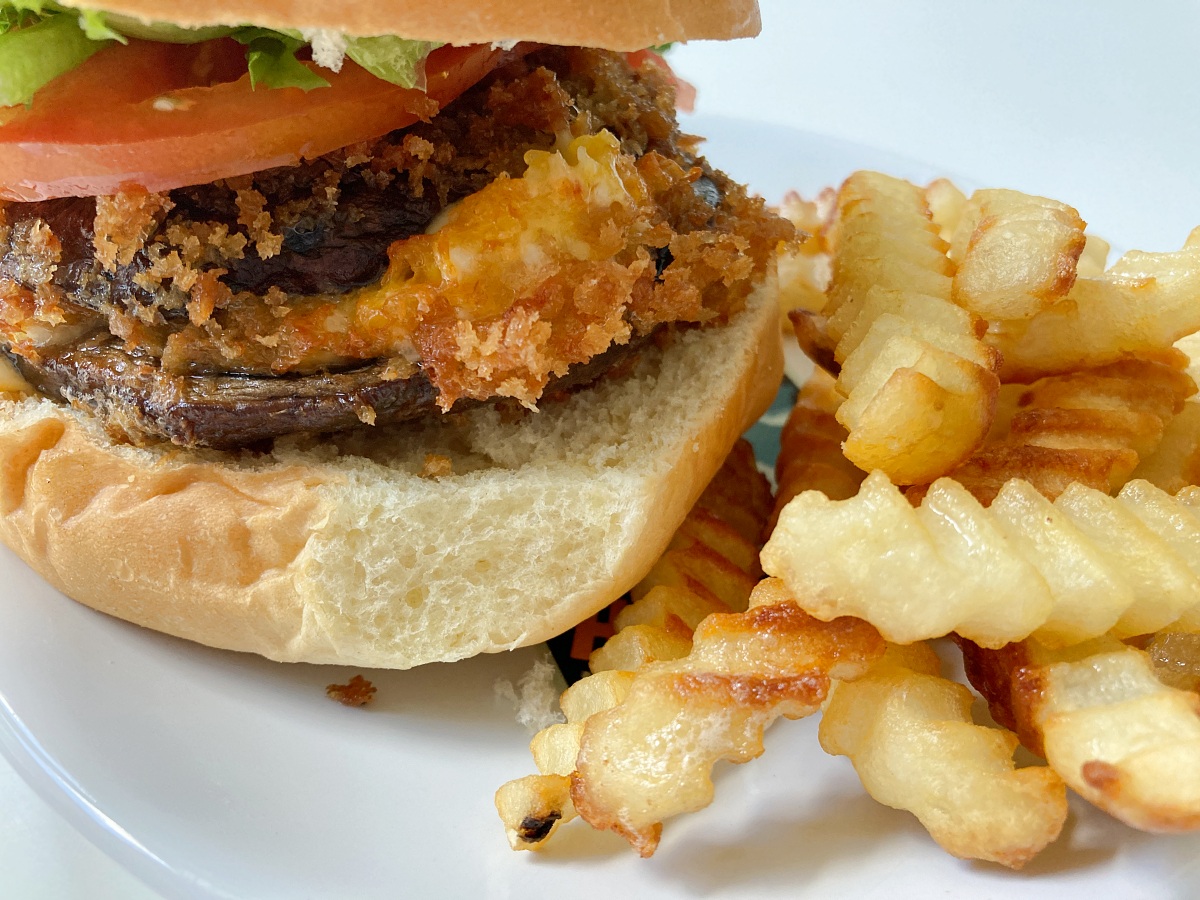 There's nothing quite like a burger made to perfection from your favorite restaurant. When it comes to veggie burgers one of the best is to be found at Shake Shack where their "Shroom Burger" is filled with gooey cheese and then coated and fried. Unlike many other vegetarian options there's no textured vegetable protein here. Instead the meaty part of the burger is a big portabella mushroom cap and the result of this make-it-home version absolutely rivals the original in terms of flavor and crunch.
The only thing this recipe doesn't imitate is the part where someone makes your meal for you and you just sit back and relax!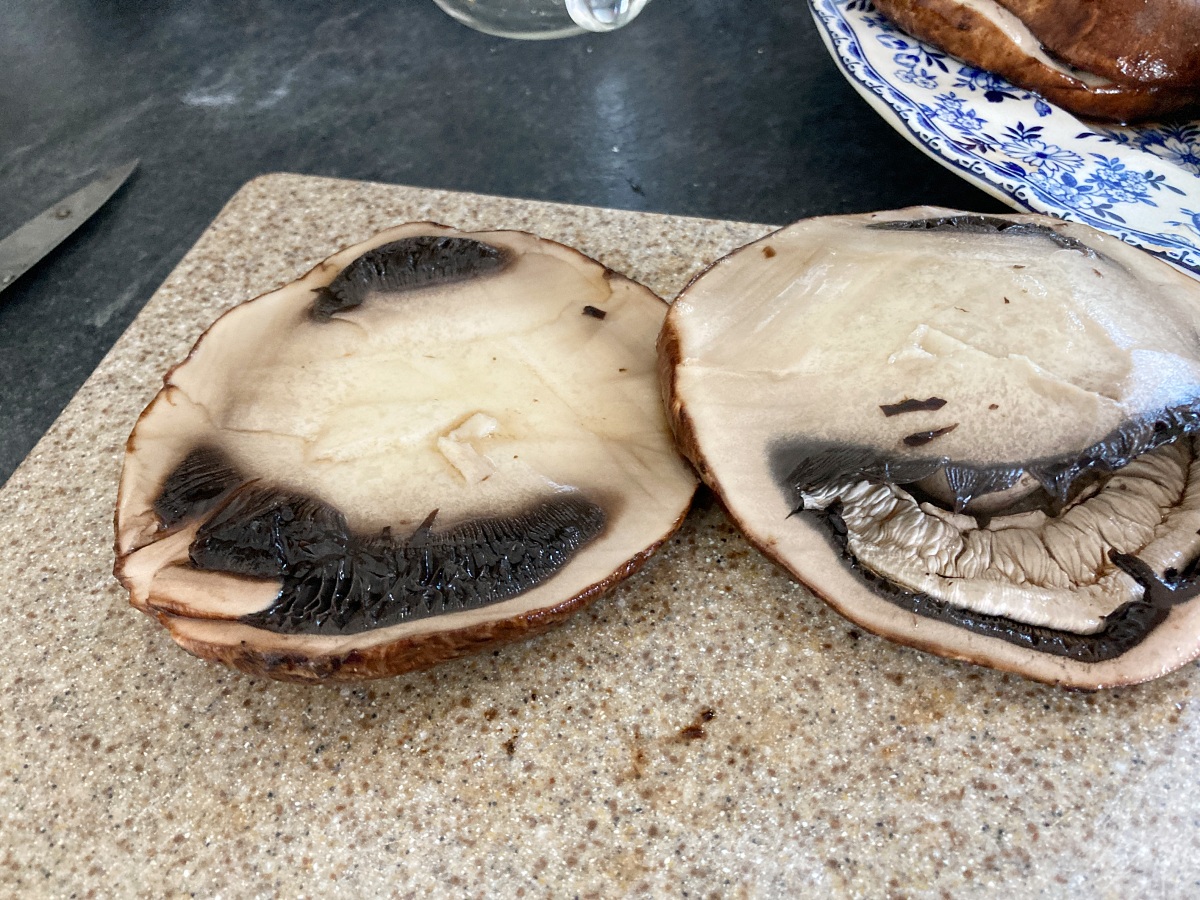 Eating raw mushrooms can be unpalatable so to pre-cook them you'll need to place them on a microwave-safe plate and microwave them for 5 or 6 minutes to soften them up. If you skimp on this step the mushroom meat won't be fully cooked, so make sure they are nice and tender before you move on to the next step.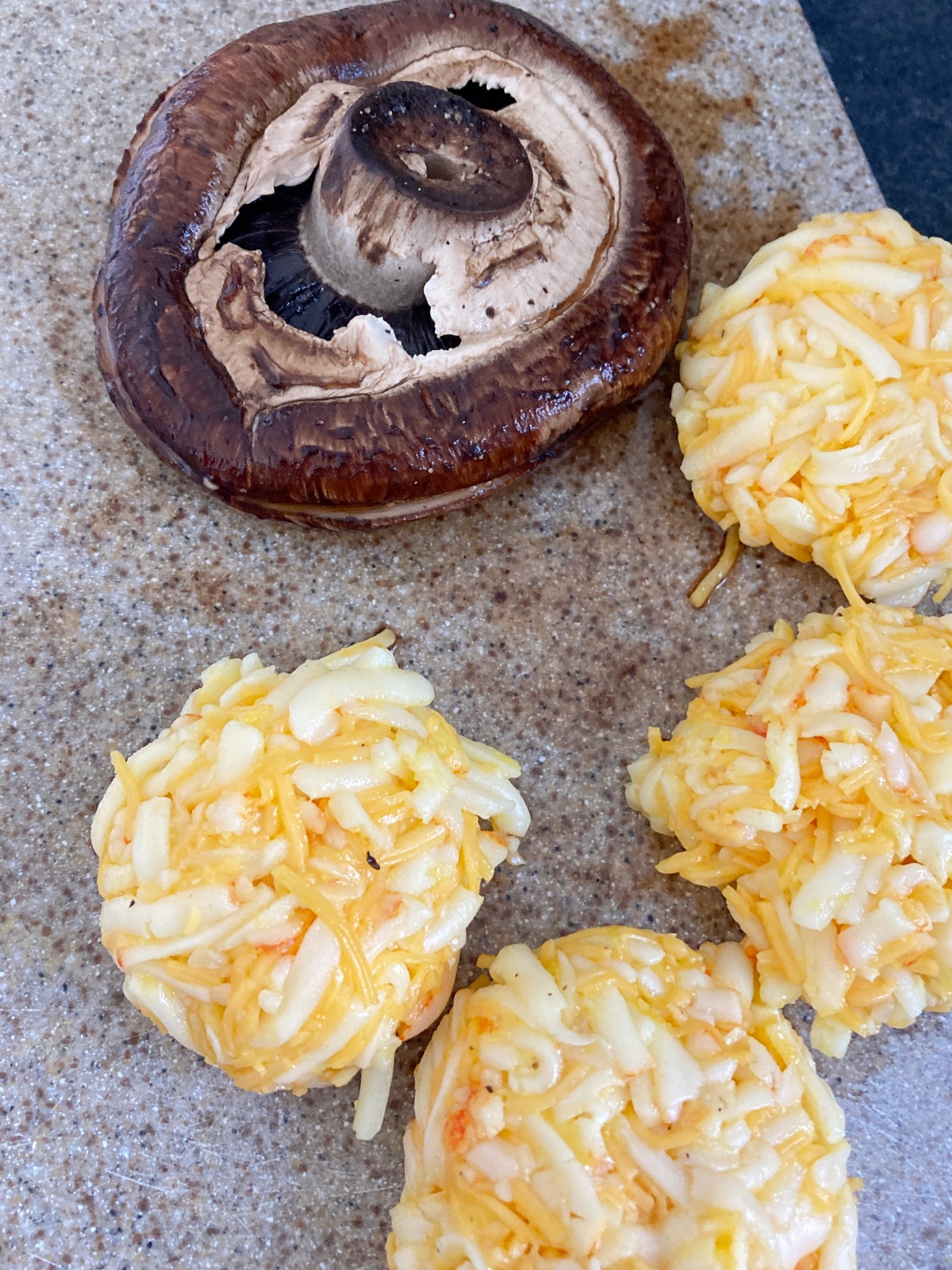 The next thing is to cut each portabella cap in half horizontally. This allows for them to be stuffed with a mixture of cheeses and just a little garlic.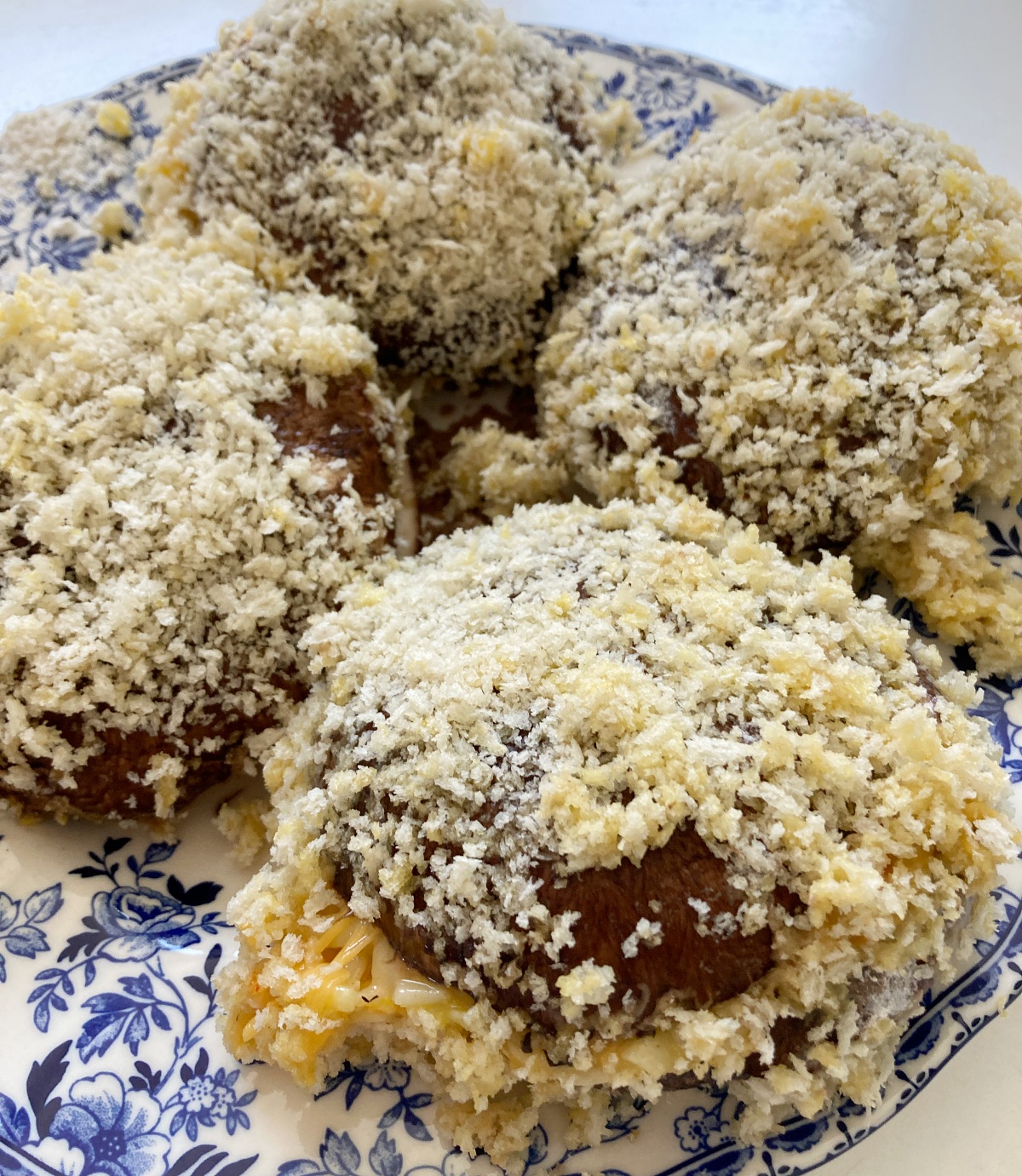 Then dip them first into a bowl of flour, then into a bowl of beaten eggs, then finally into some panko bread crumbs. Then fry these puppies up for a crispy, cheesy, savory mushroom burger that really satisfies.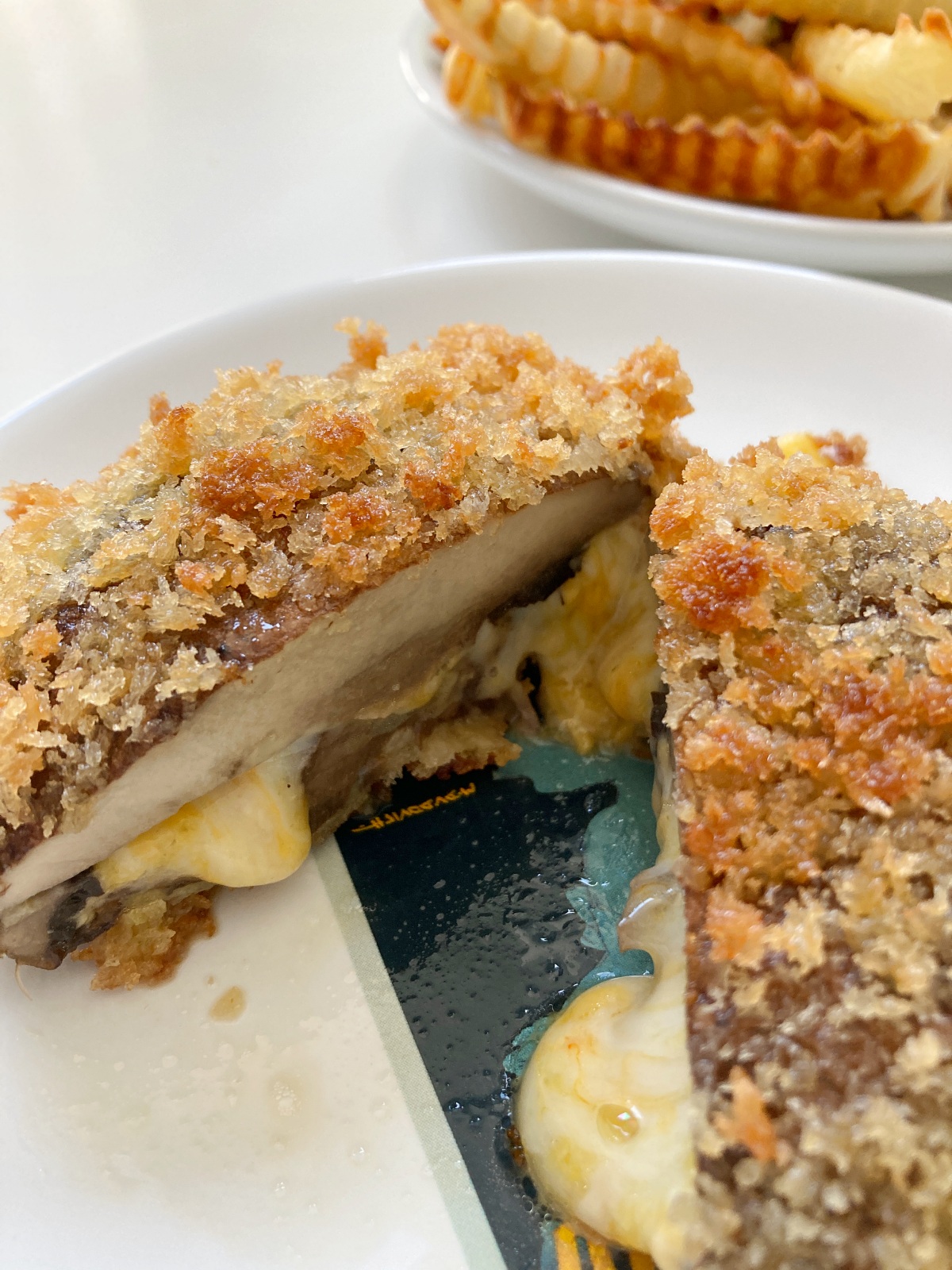 Add the zesty sauce on top and you've got a real treat. These yummy burgers might not replace your regular burger joint trips, but man are they fun to make (and eat)!
Copycat Shake Shack Mushroom Burger
Makes 4 burgers
25m prep time
25m cook time
885 calories
For the burgers:
4 4" portabella mushroom caps
3 cups vegetable oil
1/2 teaspoon salt
1/8 teaspoon black pepper
1 cup plus 1 teaspoon all-purpose flour, divided
3 eggs plus 1 egg yolk, divided
1 1/2 cups grated Muenster cheese
1/2 cup grated cheddar
1/2 teaspoon onion powder
1 clove garlic, minced
1 1/2 cups panko breadcrumbs
dash salt
For the sauce:
1/2 cup mayonnaise
1/2 cup mayonnaise
1 tablespoon mustard
1/2 teaspoon ketchup
1 pinch chipotle pepper
Preparation
Place mushrooms on a microwave safe plate. Season with salt and pepper. Cover with paper towel and cook in microwave for 4-6 minutes or until beginning to soften.
In a small bowl combine 1 teaspoon flour, egg yolk, cheeses, onion powder, and garlic. Form into 4 equal patties. Cut mushrooms in half horizontally and fill each one with cheese filling. Press down to form uniform patties.
Place remaining flour into a medium bowl. Fill another medium bowl with eggs and beat them. Fill third bowl with panko breadcrumbs. Dip burger into flour first, then eggs, then finally into the breadcrumbs. Make sure breadcrumbs cover as much as possible of the burger.
Heat oil over medium-high heat (to 350˚F) and carefully fry each one until golden brown on the outside. If burger isn't completely submerged in hot oil, then turn half way through frying. Place on paper towel-lined plate to drain and sprinkle with salt.
Combine ingredients for sauce until uniform in color. Assemble burgers with your favorite ingredients, using sauce on both sides of bun. Serve piping hot.
Recipe adapted from Food 52.
SKM: below-content placeholder
Whizzco for 12T