You won't be able to stop eating this sauce, just warning you now!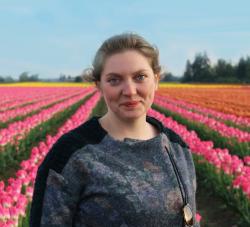 Decatur Macpherson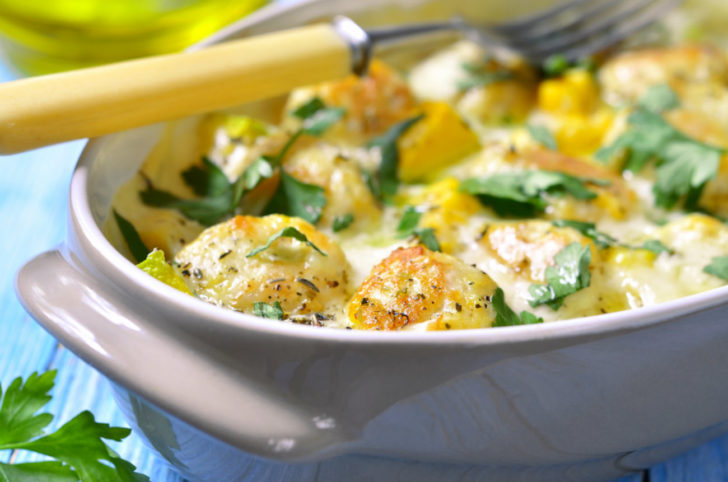 You know we love a good, ol' spaghetti and meatball dinner…but you also know we like to change things up every now and again with some more unexpected flavor combinations that make for surprising (in a good way), tasty meals. That's why we whipped up this yummy coconut chicken meatball recipe!
A departure from traditional beef meatballs, we've got a creamy coconut curry-esque sauce that, along with some lightly roasted butternut squash, these meatballs finish cooking in, so all the flavors blend and marry together perfectly. This dish is great on the weekend or on a weeknight, so try it out and prepare to be won over!
Coconut Chicken Meatballs
Serves 4-6 50 minutes
Ingredients
1/2 butternut squash, peeled, seeds removed, diced
1 tablespoon olive oil
Meatballs:
1 1/2 pounds ground chicken
1/2 cup panko or seasoned breadcrumbs
1/2 cup parmesan cheese, grated
1/3 cup fresh cilantro, roughly chopped
1/4 cup white onion, finely chopped
3 cloves garlic, minced
1 large egg
2 tablespoons soy sauce
1/2 teaspoon salt
1/4 teaspoon pepper
Sauce:
1 (13.5 oz.) can coconut milk
1 cup low-sodium chicken stock
3 cloves garlic, thinly sliced
1 red Thai chili, optional, seeds removed, minced
1 lime, zested and juiced
2 tablespoons butter
2 tablespoons all-purpose flour
1/2 tablespoon fresh ginger, grated
fresh cilantro, garnish
kosher salt and freshly ground pepper, to taste
Preparation
Preheat oven to 425º F and line 1 baking sheets with aluminum foil.
In a large bowl, combine meatball ingredients and use your hands or two forks to mix everything together until incorporated.
Form into 1 1/2-inch balls and transfer them each to lined baking sheet.
Spread diced butternut squash out on a 2nd baking sheet and drizzle with olive oil, then season with salt and pepper.
Place both baking sheets in oven and bake for 15-17 minutes, or until meatballs are lightly browned on the outside, but not cooked through yet, and squash is almost fork tender.
Melt butter in a large pan or skillet over medium-high heat, then whisk in flour to create a roux. Cook for 2-3 minutes, stirring constantly, until roux is golden.
Whisk in coconut milk and chicken broth, then add in garlic, chile, lime zest and juice, and fresh ginger.
Bring mixture to a boil, then reduce to low.
Add cooked meatballs and butternut squash to sauce and simmer for 15-20 minutes, or until sauce has thickened and meatballs are cooked through.
Serve hot, garnished with fresh cilantro. Enjoy!
SKM: below-content placeholder