"We won't go until we get some!"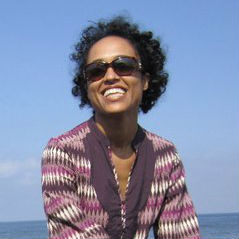 Sarah Cool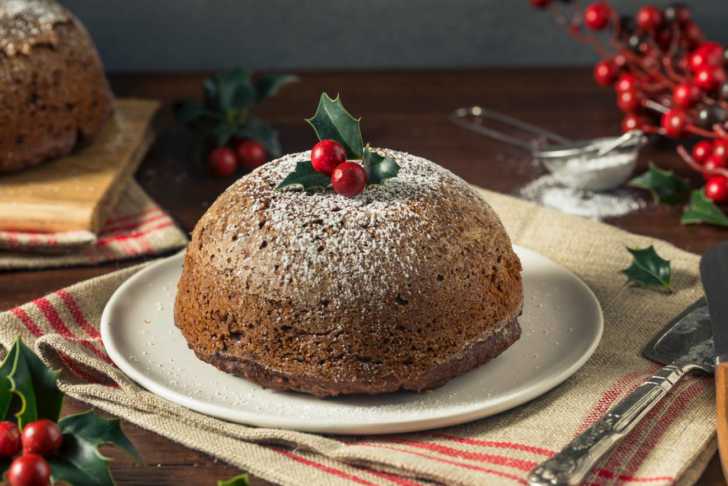 We all know the classic Christmas song "We Wish You A Merry Christmas." We've sung it for years, for generations really, as a part of our traditional holiday celebrations. The "figgy pudding" part of the song piqued my interest. This year, I've decided to give it a go, hunting for not the traditional British version of figgy pudding but something equally as delicious. It's rich, fruited (as many Christmas cakes are) and sticky, exactly what I imagined figgy pudding to be like.
"We Wish You A Merry Christmas" is a song not just about the holiday or about the carollers who would sing this song. This is a song that's all about figgy pudding! In fact, the carollers practically demand it. In the three verses, we hear three demands for figgy pudding, "Now bring us some figgy pudding," "For we all like our figgy pudding," and "And we won't go until we get some!" I guess this stuff must be pretty good.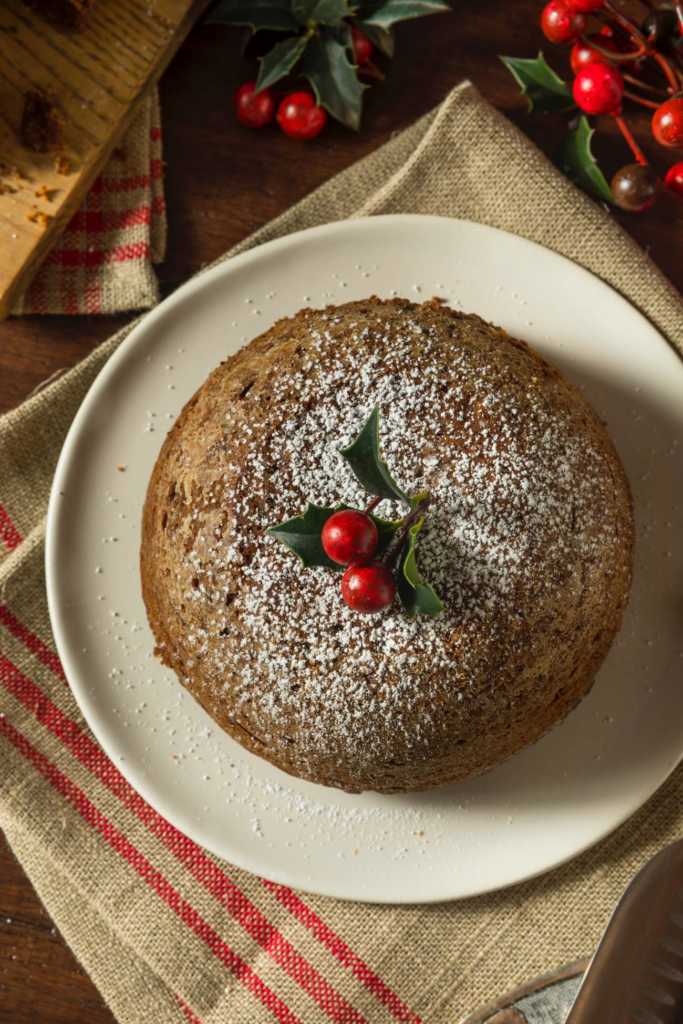 What makes figgy pudding so "figgy" is, of course, chewy and sweet dried figs and sweetly dark and sticky molasses. Christmas baking also calls for those familiar Christmas spices and candied fruits, like cinnamon, ginger, and nutmeg, and candied orange peel. All of these are mixed together and poured into a vessel of your choosing, a pudding bowl (or comparable heat-proof, 2-quart bowl) or bundt is recommended.
Figgy pudding can be served directly from the baking vessel, but I like to show off this beautiful figgy pudding by placing it on a serving platter. As lovely as it is on its own, a sprinkling of powdered sugar will give the figgy pudding a dusting of snowy sweetness. From this point, you may slice and serve (or scoop out of the baking dish and serve), all the while singing "We Wish You A Merry Christmas." Each slice will show off the fruits and nuts inside and the sticky-sweet cake will practically scream festive and fun. What could be more fun than tasting Christmas with a delicious figgy pudding?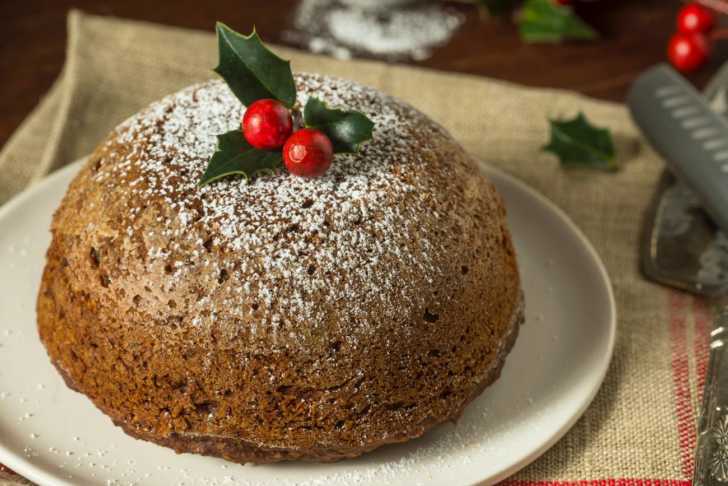 Christmas Figgy Pudding
Serves 10-12
20m prep time
1h cook time
Ingredients
2 ½ cups flour
2 teaspoons baking powder
½ teaspoon baking soda
1 teaspoon kosher salt
½ teaspoon ground cinnamon
½ teaspoon ground ginger
¼ teaspoon ground nutmeg
1 stick unsalted butter, room temperature
2 large eggs, room temperature
1 cup dark molasses
2 cups dried figs, stemmed and finely chopped
½ cup walnuts, lightly toasted and roughly chopped
1 teaspoon orange zest
½ cup brandy or spiced rum (optional)
1 cup buttermilk
1 cup golden raisins
½ cup candied orange peel, chopped
¼ cup powdered sugar
Preparation
Preheat oven to 325°F. Grease and lightly flour a 2-quart pudding basin or a heat-proof metal or Pyrex mixing bowl. Set aside.
Place the walnuts into a dry pan and toast the nuts on medium heat until fragrant and lightly browned. Set aside to cool, then rough-chop.
Sift the flour, baking soda, baking powder, salt, cinnamon, ginger, and nutmeg together in a bowl. Set aside.
With an electric mixer, beat the butter until light and fluffy.
With the mixer on medium-low speed, add the eggs and molasses. Beat until incorporated.
Next, add the figs, orange zest, golden raisins, chopped candied orange, walnuts, buttermilk, and brandy or rum (if using). Beat until well blended.
Slowly incorporate the dry ingredients into the wet and mix until the batter comes together.
Pour the batter into the prepared baking dish. Bake for 1 hour or until a cake tester inserted into the center comes out clean.
Transfer carefully to a serving platter by placing the platter on top of the bowl and then carefully flipping upright.
Garnish the figgy pudding with a dusting of powdered sugar.
Recipe adapted from The Spruce Eats.
SKM: below-content placeholder
Whizzco for 12T