Alana Van Deraa is Chrissy Teigen's stylist, and when Derra's 28th birthday rolled around, she had no idea what to expect. Little did she know what Chrissy had in store for her! Teigan ended up throwing Deraa a full-blown Hooters-themed birthday party and she got the whole family involved in making it special.
The sheer amount of Hooters merch that was on display had us dying of laughter. While there were lots of wings for everyone to enjoy, the cake was also a nice touch. It was decorated with an abundance of wings as well.
But maybe the best part was Teigen's commitment to the bit. As she shared, she went back to her "roots" and dressed as a hostess girl – a job she used to actually have. She wore the full Hooters uniform and all!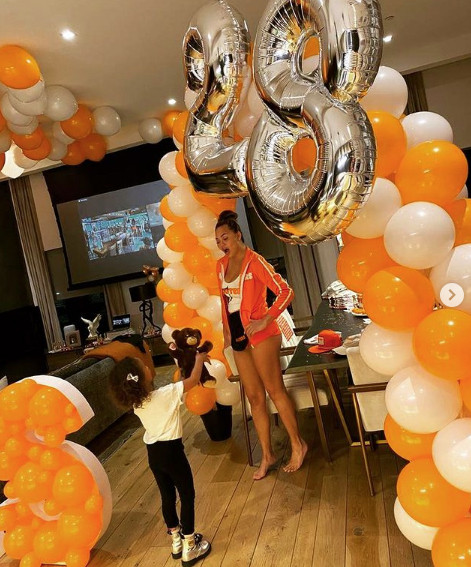 Before you even ask, John Legend was a great sport about the whole thing. He was more than willing to participate in this hilarious party. Those who have seen Chrissy's Instagram Stories from the evening can confirm this. He was on hand for the event, decked out in a black polo and a Hooters trucker hat. Chrissy had on the white tank top, orange shorts, and black apron.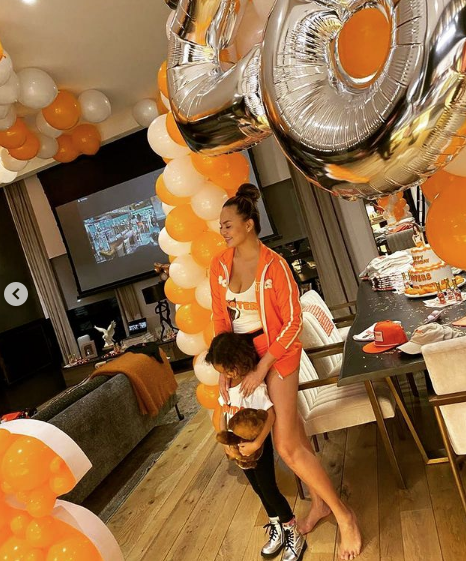 Little Luna was present for the festivities and she was spotted in a Hooters t-shirt of her own. We were especially tickled by the fact that the 4-year-old was reading a book in the midst of all the hubbub. This is one child who is definitely over it all! The decorations were top-notch, with lots of orange and white balloons for everyone to enjoy.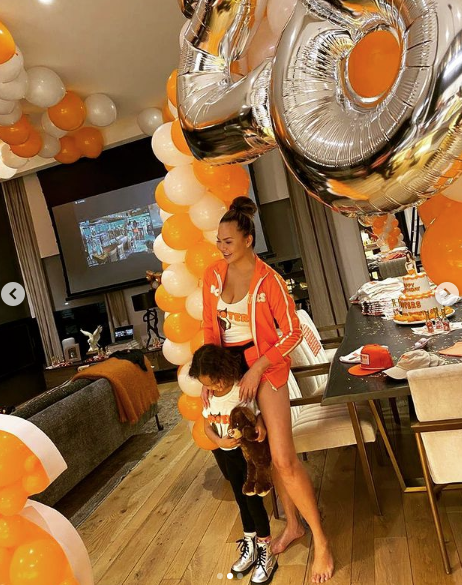 We have yet to see a dining room table with this much swag on it either. Hooters branded T-shirts, hats and cups were all available to party attendees. Teigen even provided mini champagne bottles that were filled with white and orange M&Ms. It was quite the scene and she is quite the party planner.
The gathering was very small but we are surprised that she did not come under fire for the lack of masks. Even the biggest of celebrities are not immune from these sorts of criticisms. Kendall Jenner's Halloween party drew a lot of ire after massive crowds gathered at her home during a major upswing of COVID-19 cases in California. Hopefully, Chrissy and all of her guests put safety first!
SKM: below-content placeholder
Whizzco for 12T