And the creamy filling will have people coming back for more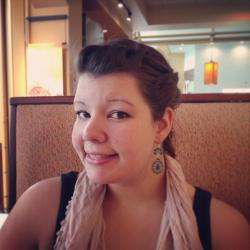 Jessica Griggs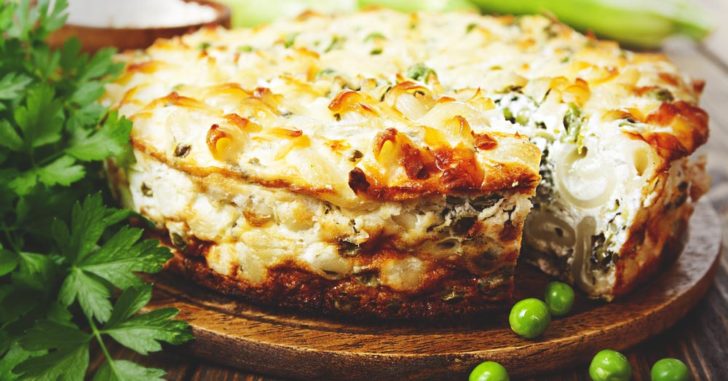 Are you looking for a recipe to impress your guests? Look no further! This dish has it all – cheese, pasta, and secret ingredients that will keep everyone guessing (lemon zest in the cottage cheese, and a few mint leaves in the cheese sauce). The recipe calls for a springform pan to achieve that extra wow factor, but you can make it in a regular casserole dish just as easily. The special cheese sauce and two layers of cottage cheese will definitely satisfy the cheese lovers in your life.
This decadent dish is packed with pasta, creamy cheese, and a few surprises. Mint and lemon zest might sound like a strange combination, but trust us; there will be no leftovers!
Cheesy Pasta Pie with Peas and Mint
Serves 6-8 1 hr 30min
Ingredients
4 cups whole milk
2 cups arugula, coarsely chopped
1 cup fontina cheese, shredded
1 cup cottage cheese
1 cup peas
1 cup parsley, chopped
1 lb rigatoni
1/2 cup fresh mint
2 cups parmesan, grated, divided
1/4 cup unsalted butter (plus extra for pan)
1/4 cup four
1 egg
1/2 teaspoon lemon zest
Salt and pepper to taste
Preparation
Preheat oven to 375 degrees.
Butter a springform pan, and dust with 1/3 cup of parmesan.
Melt butter in a large sauce pan over medium heat, add flour and whisk for 2 minutes. Carefully whisk in milk, bringing everything to a simmer.
Reduce heat and continue whisking until sauce is thickened, about 20 minutes.
Remove from heat, add in fontina and 1 cup parmesan.
Add egg, salt and pepper. Whisk to combine. Cover sauce to keep warm, and set aside.
Cook pasta until almost al dente, and transfer to a large bowl using a slotted spoon.
Add peas to pasta water, cook until soft.
Drain peas and add to pasta bowl.
Stir in cheese sauce, arugula, parsley, and mint.
Pour half of pasta mix into prepared pan.
Combine cottage cheese and lemon zest. Dot half of cottage cheese mixture over pasta.
Pour remaining pasta mixture into pan, and dot with remaining cottage cheese mixture. Top with 1/4 cup Parmesan
Bake for 30 minutes.
Remove pasta from oven, sprinkle 1/4 cup of parmesan on top, and bake additional 10 minutes.
Let sit for 30 minutes; remove pan sides. Top with parsley and mint before cutting into wedges and serving.
Recipe adapted from epicurious.
SKM: below-content placeholder