The spices in this dessert will make your house smell amazing!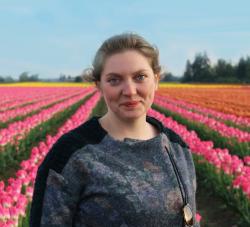 Decatur Macpherson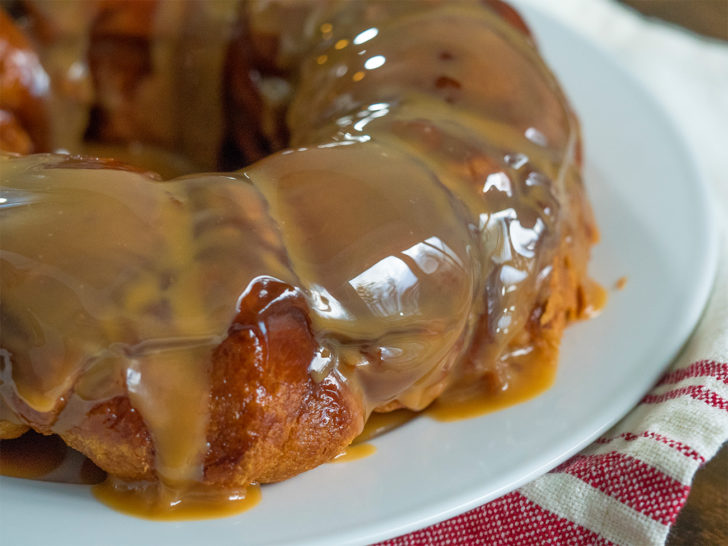 If you're looking for a decadent treat to bring out for breakfast over the holidays, we've got just the thing for you! This caramel chai crescent ring is an indulgent sweet that works just as well for breakfast as it does for dessert…speaking truthfully, it's great at any time of day – who wouldn't want to dig into a warm, gooey slice of this stuff?? Filled with chai coated, marshmallow-stuffed crescent roll balls, this dessert isn't for the faint of heart, but don't let that stop you!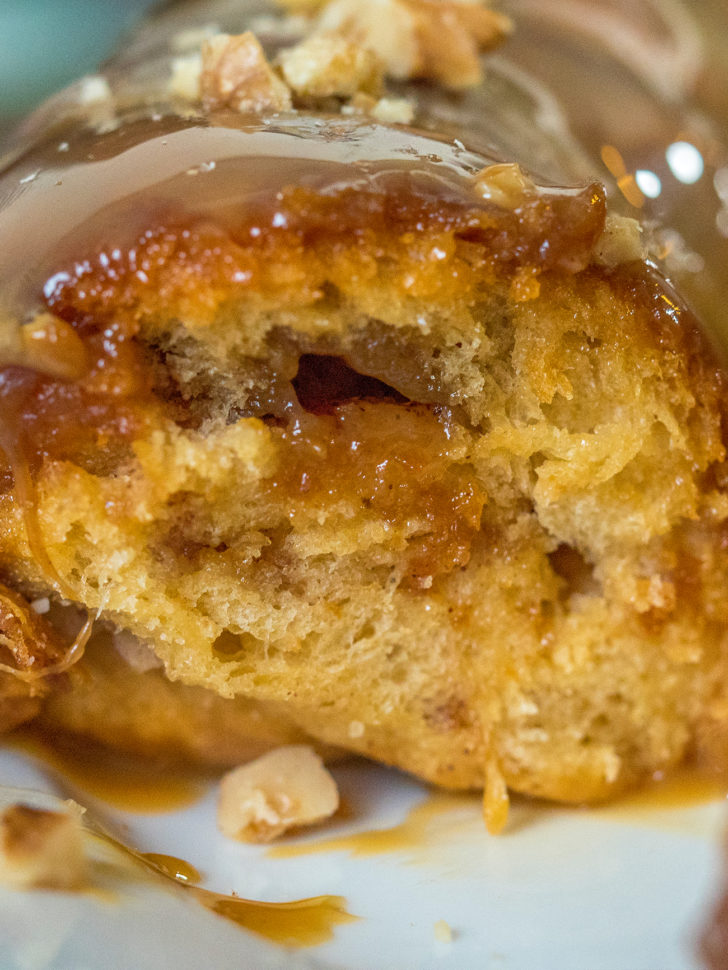 Seriously, this is unlike any breakfast pastry you've had before; it's totally over the top, but still absolutely amazing, as the chai spices keep it from being too cloying and the melted marshmallows add an unexpected lightness. We love it for its delicious flavor and the fact that it presents so beautifully – perfect for when you've got family or friends over – we couldn't ask for more from a holiday dessert!
Chai Crescent Ring
Ingredients
2 (8 oz.) cans refrigerated crescent rolls
16 large marshmallows
1/2 cup brown sugar
1/4 cup (1/2 stick) unsalted butter
1/4 cup chopped nuts
2 tablespoons heavy cream
2 tablespoons maple syrup
2 tablespoons sugar
2 1/2 teaspoons cinnamon
3/4 teaspoon ground ginger
1/2 teaspoon ground nutmeg
1/4 teaspoon allspice
Preparation
Preheat oven to 350º F and lightly grease a round bundt pan with butter or non-stick spray.
Melt 1/4 cup butter in a large saucepan over medium-high heat, then stir in brown sugar and maple syrup, stirring until brown sugar has completely dissolved.
Bring mixture just up to a boil, then remove from heat and stir in heavy cream.
In a separate bowl, whisk together sugar, cinnamon, ginger, nutmeg and allspice, and set bowl aside.
Unroll crescent rolls and lay out triangles on workstation. Sprinkle spiced sugar mixture over the dough, leaving about 1/4 inch around the borders of triangles.
Place 1 marshmallow in the center of each dough triangle, then take the shortest end of triangle and roll it up, pinching all edges so marshmallows are sealed in.
Repeat with remaining dough and marshmallows, then place 8 sealed dough balls and place them in lined bundt pan.
Pour 1/2 brown sugar caramel mixture over the dough balls, then sprinkle with a handful of nuts.
Top with remaining dough balls and remaining caramel sauce.
Place bundt pan in oven and bake for 30 minutes, then remove from oven and let cool 5 minutes.
Invert bundt onto serving platter and top with remaining nuts. Enjoy!
Recipe adapted from Tablespoon
SKM: below-content placeholder
Whizzco for 12T