It seems like I'm always in need of some extra storage space in the kitchen, the living room, out on the porch, and pretty much every other room of the house! Sometimes it's for organizational purposes, but other times I just want a cute little shelf to display pictures and other decor items. With these DIYs below, there's a little bit of both on here!
Honeycomb Shelf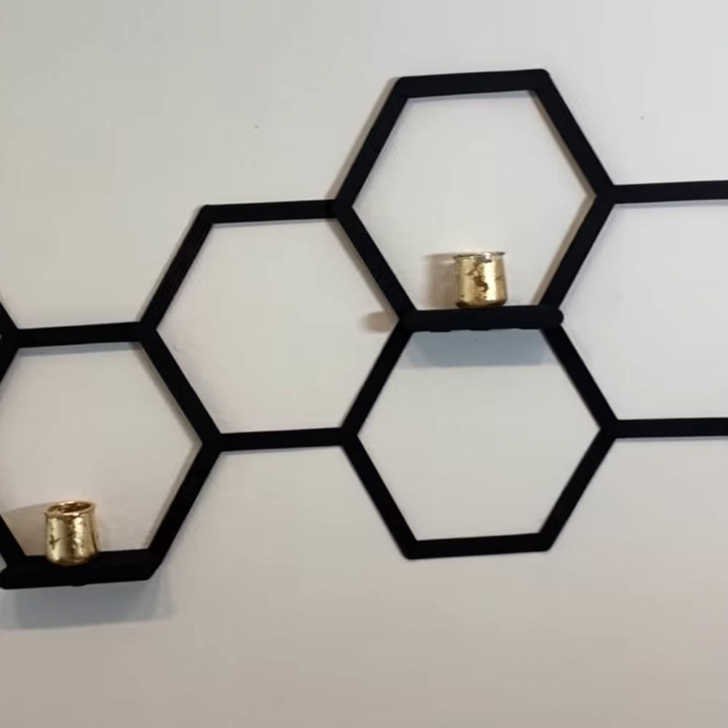 First of all, how awesome is this shelf?! Sure, it's not the most practical shelving unit, but it looks so good! It's the perfect little display shelf for knickknacks or candles. I love the idea of painting this rose gold, although I have to admit, the black certainly makes a statement!
For this project, all you need are popsicle sticks, hot glue, and paint or stain of your choice. Seriously, that's it. Start by making a hexagon shape with the popsicle sticks. You may want to print out a template to get things just right.
Then, glue the popsicle sticks in place, stacking on more sticks on the areas you want a little shelf to be. All that's left is to paint or stain the popsicle sticks and hang this cute shelf up!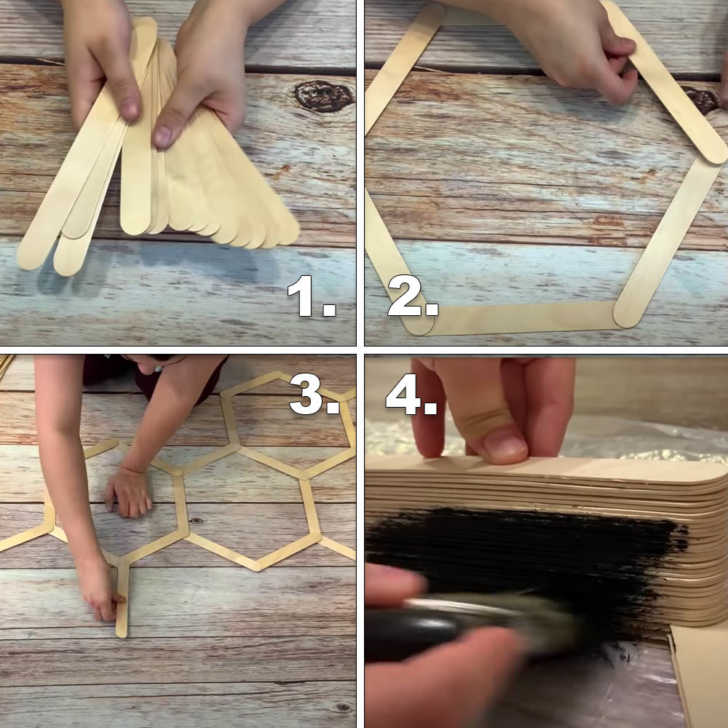 Picture Frame Shelf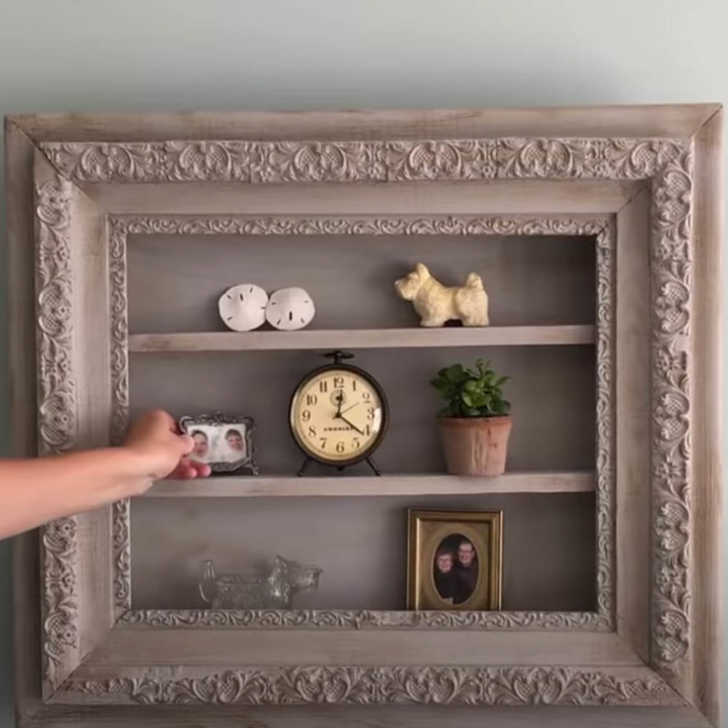 I love, love, love the look of this picture frame shelf. I especially love how easy it is! You can often find ornate picture frames at your local thrift store. They will probably be a little worse for wear, but it won't matter once we're done with it.
Start by measuring the frame and cutting 4 2x4s to fit along the backside, making a square to add depth to the frame. Glue the 2x4s to the frame with wood glue and let dry. Next, measure and cut shelves, sliding them into place by wedging the shelves in place with a hammer and then securing with a screw on either end. Finally, paint your frame and shelves and attach a piece of plywood on the back. Hang up your cute new shelf and enjoy!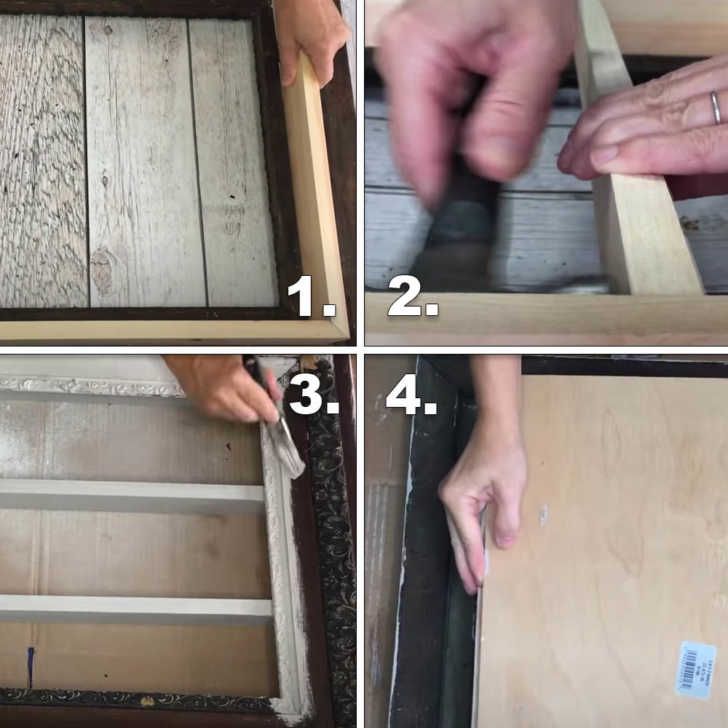 Lazy Suzan Bookshelf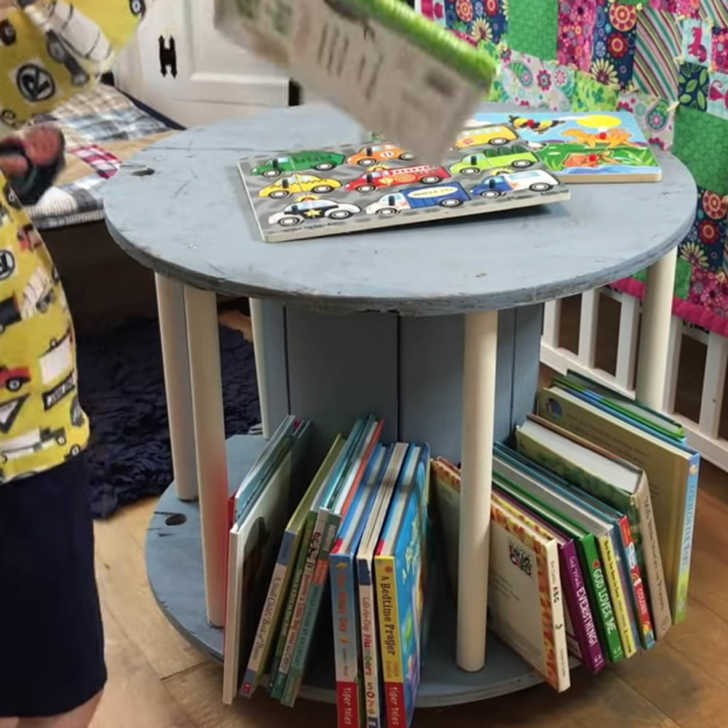 How cute is this idea? It's certainly not your typical bookshelf. I love creative ways to store things, and this is definitely thinking outside the box. Grab an old spool – something that was probably used to hold thick rope or cables. Clean it up and sand it down, then take measurements.
Paint the spool and cut a few wooden dowels down to size, painting them as well. Secure the dowels to the spool and add wheels. That's it! This is such a perfect bookshelf for a playroom since the books are low to the ground for the kiddos to reach. Plus, there's a built-in table on top so the kids can work on sticker books or coloring pages.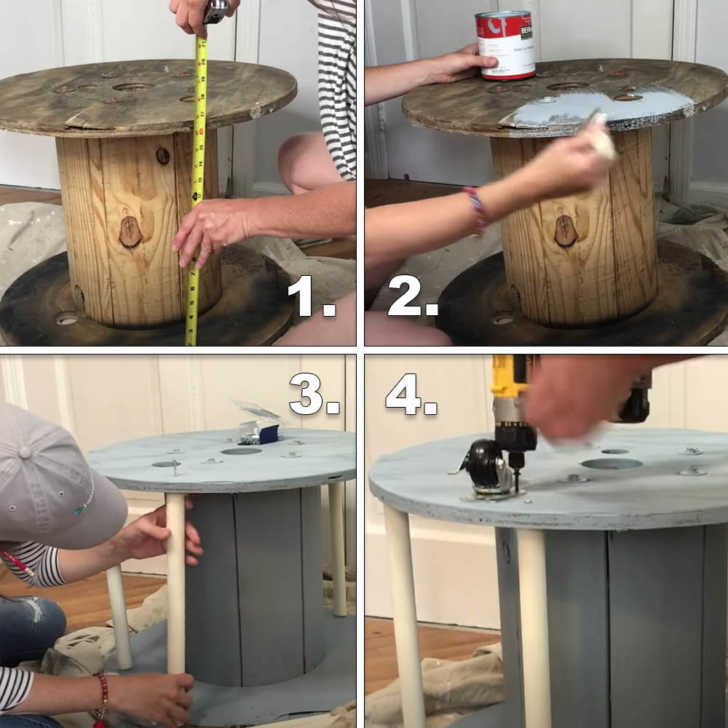 Hula Hoop Shelf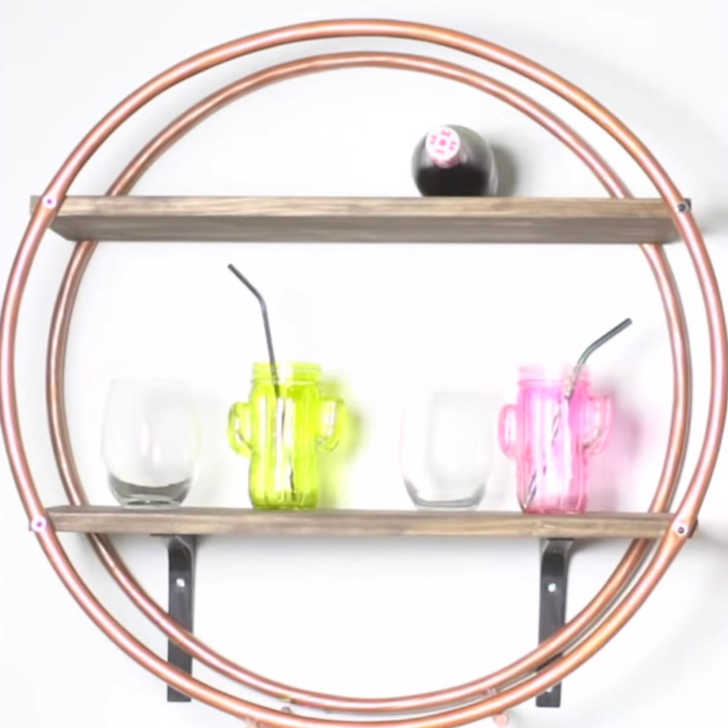 Since the kids are enjoying their new bookshelf, it's time for you to make a shelf for mama. Namely, this shelf that can be used to hold wine, amongst other things.
Start by spray painting two hula hoops. Measure and cut 2x4s for shelves, and screw them on one side of the hula hop with screws. Place the second hoop on the other side, and repeat the process. Using industrial-strength glue, secure two dowels on the bottom of the hoops for added stability. All that's left to do is hang your shelf!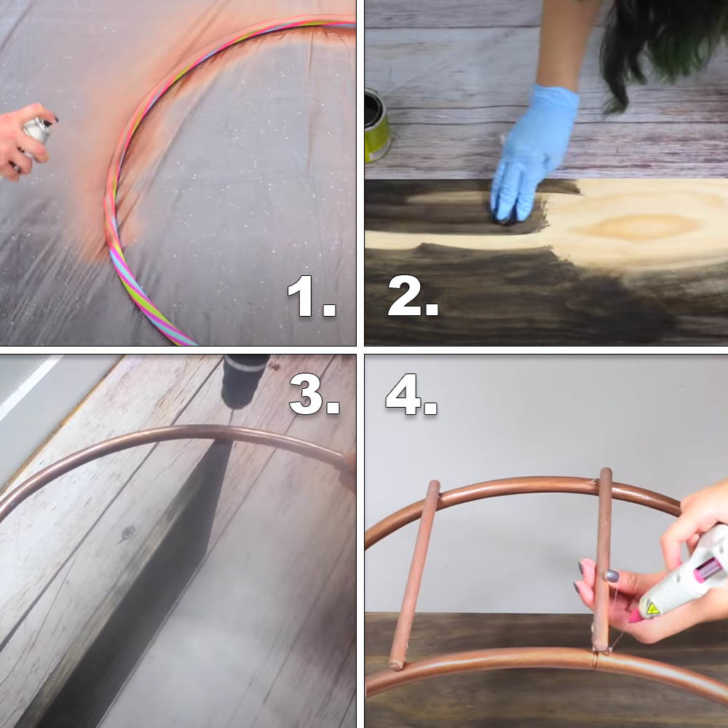 Get more shelving ideas in the video below!
SKM: below-content placeholder
Whizzco for 12T