Probably one of the most ubiquitous cereals out there is the simple corn flake. There are many brands of it, and it's one of the first true cereals out there. After more than a century, the corn flakes many of us have come to know are filled with preservatives, high fructose corn syrup, and who knows what else? What if we could make our own corn flakes free from those junk additives? Here's a recipe for corn flakes you can make right at home for your own breakfast, or you can even use them as a form of bread crumbs. Keep reading below for this great recipe…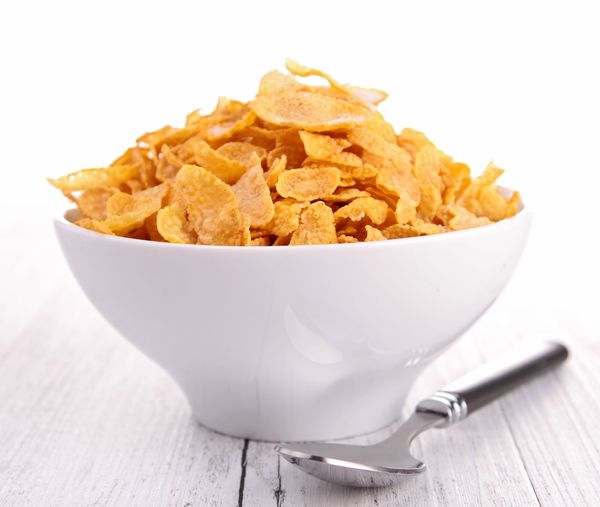 Corn Flakes
Ingredients
1 1/2 cups cornmeal, divided
1 tablespoon white sugar
1/2 teaspoon kosher salt
1 teaspoon vanilla extract
3/4 cups water
Directions
Preheat the oven to 350F. Line a baking sheet with parchment paper. Grease lightly with oil.
Whisk together 1 cup of cornmeal, sugar, and salt. Add the vanilla extract and water a little at a time, stirring until the batter is smooth and thin. Add a little additional water if the mixture is too dry. You want it to be like pancake batter.
Pour the batter into the prepared pan and spread out evenly.
Combine the remaining 1/2 cup with 1 teaspoon of water. Mix until the mixture resembles breadcrumbs.
Sprinkle the batter in the pan with the cornmeal crumbs. Bake for 10 to 15 minutes until the dough has dried and cracked.
Remove the tray from the oven and lower the heat to 250F. Let the pan cool, then tear and crack the dough into small flakes. Return the pan to the oven and let bake for about 45 minutes, or until toasted, crisp, and golden.
Let cool completely before using.
Enjoy!
Recipe adapted fromAlways Order Dessert
SKM: below-content placeholder
Whizzco for 12T