Stuffed tacos with a juicy beef filling are the next best thing!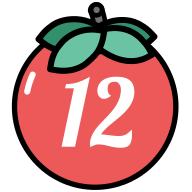 Dom Ruane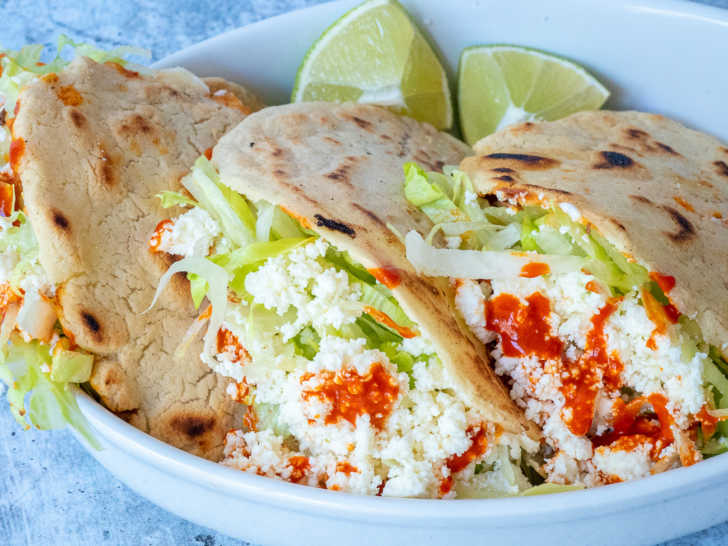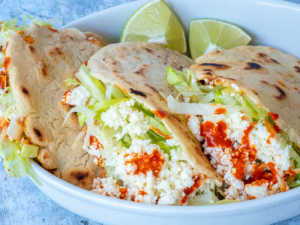 I have a MAJOR love for authentic tasting Mexican food. The perfectly balanced flavors of spicy and savory, but most of all cheesy. Maybe it was just the area I grew up, but they put so much cheese on everything. I especially love the flavor of corn tortillas and that's how this recipe came to be. Gorditas are thick tacos meant to be split open, stuffed, and enjoyed like a pita sandwich. In this recipe, I'm going to show you two new techniques. How to make/cook the gordita and how to make a delicious chili sauce to coat your ground beef.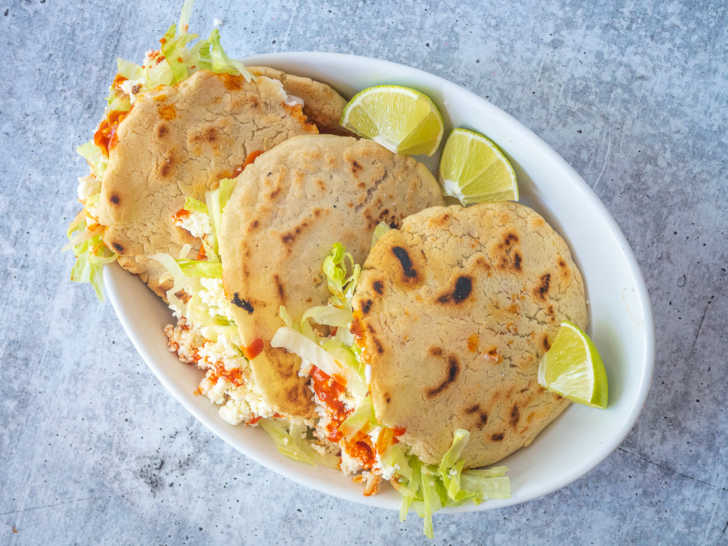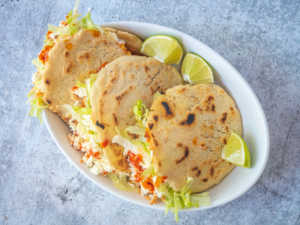 Making gorditas is a very fun and simple procedure. Mix salt, corn flour, and vegetable oil with hot water until a soft, pliable dough is formed. Use a rolling pin, tortilla press, or even your hands to make these puffy discs. These are cooked over medium heat nice and slow to develop flavor on the outside while steaming the inside. These crispy treats are not only so fun to hold, but also to stuff. There's something about stuffing food into things that just feels so good. Like walking around without a fully loaded sandwich.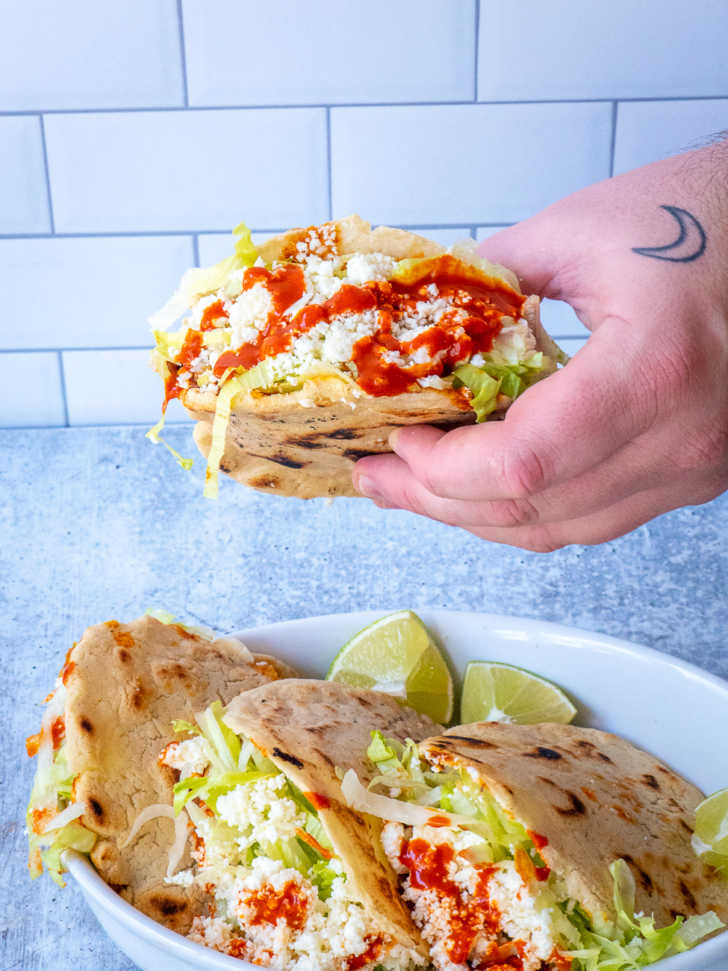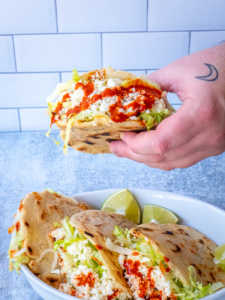 Like everyone in white American households, I grew up with taco seasoning packets and ground beef for tacos. It's not a bad thing, but it's 2022 and that beef just needs a bit of a facelift. I came across this method of browning and seasoning your beef, then separately brewing a delicious salsa. The result of mixing in this chili sauce makes the beef taste much fresher, sweeter, and less salty. You can actually taste the beef. Now let's talk about toppings and pairings. As we know, no taco is complete without a crunchy element, spicy salsa, and salty cheese. The gordita stuffs the same, but without any of the mess. My dream gordita is creamy pinto beans, this beef, crema, sour cream, and a lot of crunchy lettuce and hot sauce. You are going to love making these.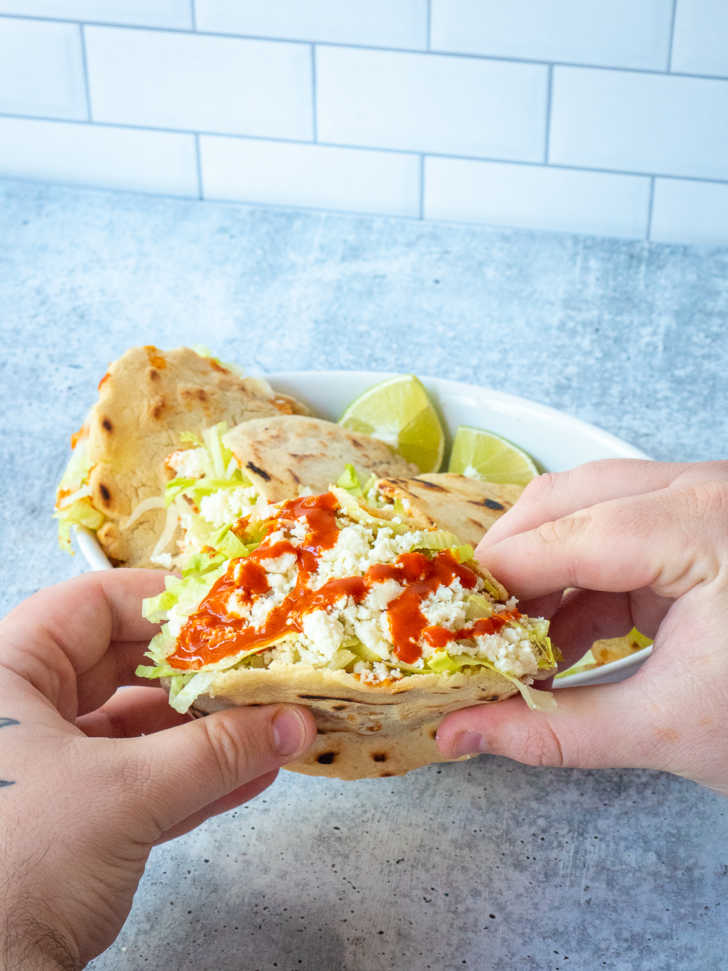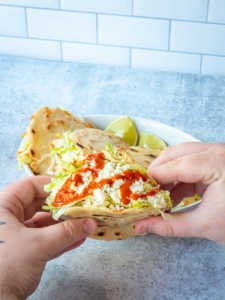 Beef Stuffed Gorditas
Makes 5 - 6 Gorditas
30m prep time
30m cook time
For gorditas:
2 cups instant corn masa (Maseca)
1 3/4 cup warm water
1 teaspoon kosher salt
1 tablespoon vegetable oil
For beef:
1 lb. ground beef
1 teaspoon ground cumin
1/2 small onion, sliced
4 garlic cloves, peeled
4 tomatillos, husk removed and halved
10 dried guajillo chilis, stems removed and seeded
1 cup reserved chili water
Kosher salt & freshly cracked black pepper, to taste
For toppings:
1 cup sour cream
1 head iceberg lettuce, thinly sliced
1 cup queso fresco, crumbled
1 bottle Valentina hot sauce
Directions:
In a bowl, mix masa, salt and vegetable oil until combined. Add in half the water and mix. Slowly incorporate the rest of the water until the dough feels wet, not sticky. It should feel like playdough.
Scoop the masa mix into 6 even apple sized pieces. Roll each piece into a ball, and then into an even tortilla sized thick disc using your finger tips. You can use a rolling pin here with a greased surface to form.
Preheat a cast iron pan over medium heat, cook the gorditas for 6 - 7 minutes per side. Flip and repeat until the gordita puffs up or both sides are well toasted.
Over medium high heat, bring a pot of water to a boil. Toss in chilis, onion, tomatillos, and garlic cloves and cook for 10 - 15 minutes, or until vegetables are soft.
In a skillet, brown up ground beef with cumin, salt and pepper until all the moisture has evaporated, or drain meat if desired.
Using an immersion blender, blend the drained vegetables with 1 cup of chile liquid until a smooth sauce has formed. Strain the mixture through a mesh sieve and add it to the ground beef.
Cook beef until the water in the chili mixture has evaporated and a thick chili has formed.
Cut the gorditas open like a pita pocket and stuff with beef, sour cream, lettuce, queso fresco, and hot sauce.
Gordita!
SKM: below-content placeholder
Whizzco for 12T