TikTok user and baker Manila Ibrahimi recently found herself in hot water at work and it is a story that is definitely worth telling.
The video that you are about to watch is a "roller coaster of emotions," as described by those who have seen it. Manila found herself in a major bind because she had forgotten to make a wedding cake. That's not a mistake that can be taken lightly.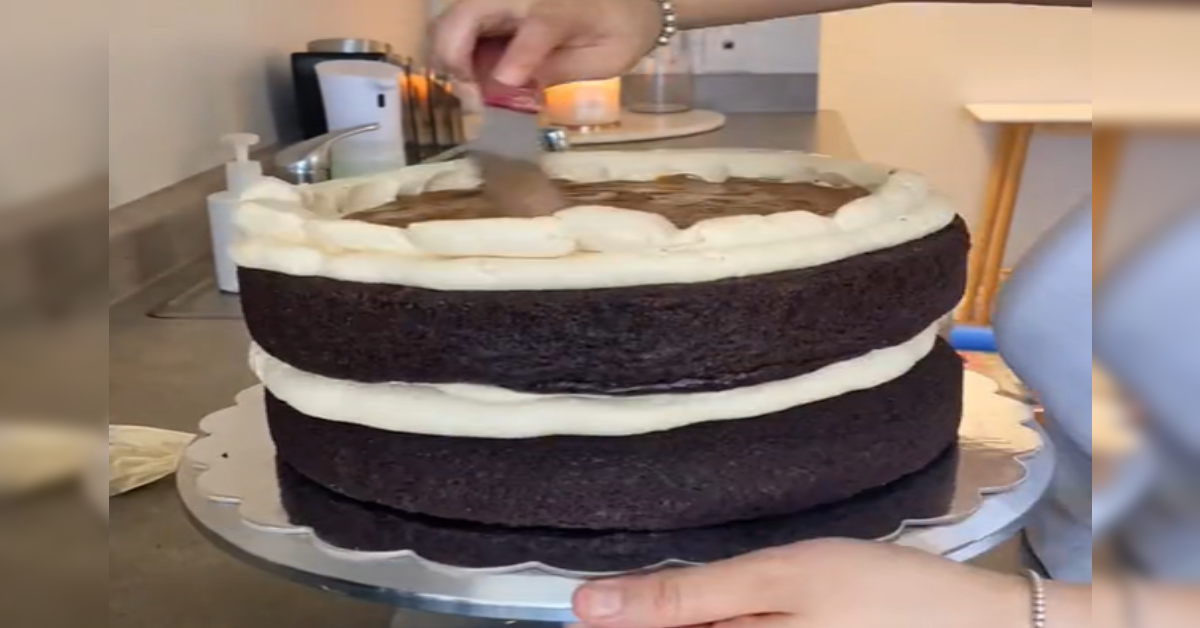 Of course, she was terrified. She got the call from the bride and she said that she would be coming by to pick up her cake within two hours. Two hours does not seem like it would be long enough to put together a wedding cake but some of us thrive under the tightest of deadlines. The five-minute video that you are about to see depicts the creative process.
It has been sped up, giving us a chance to see all of the steps that go into trying to make a cake at this rate of speed.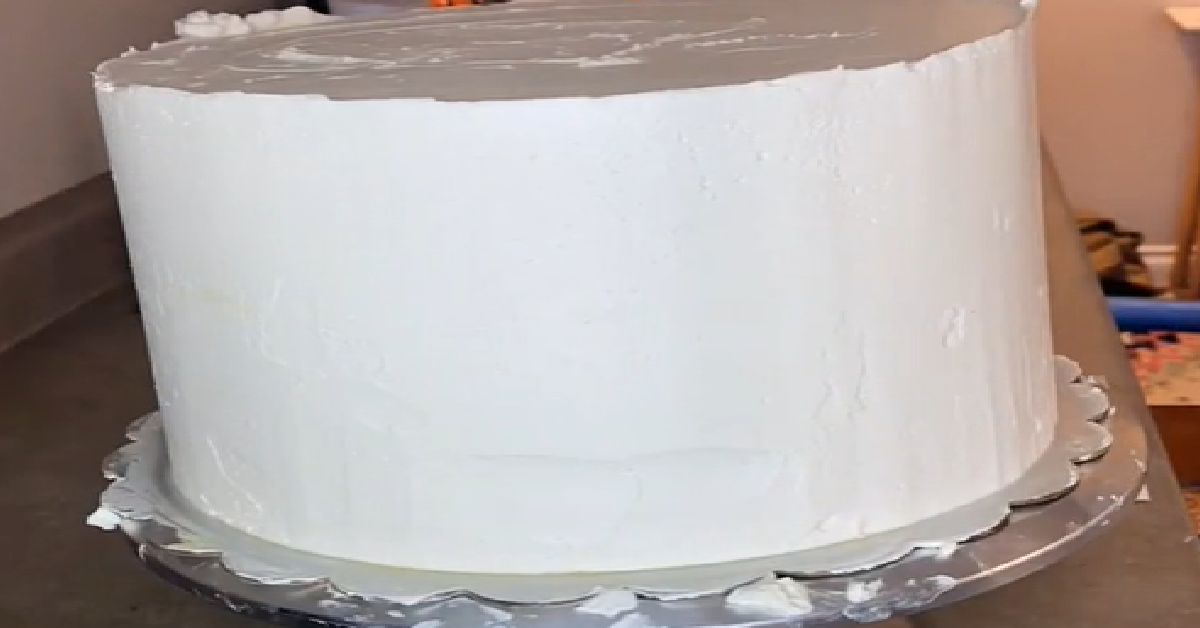 There were a few hiccups along the way but since she had the cake sponges ready to roll, things were a bit simpler than we would have expected. There was a store run for supplies and she also had to whip up two different types of buttercream.
Once it came time to stack the cakes, there was one more issue. The boards were still showing. Pearl fondant icing was used to cover them up, in a very smart move by Manila.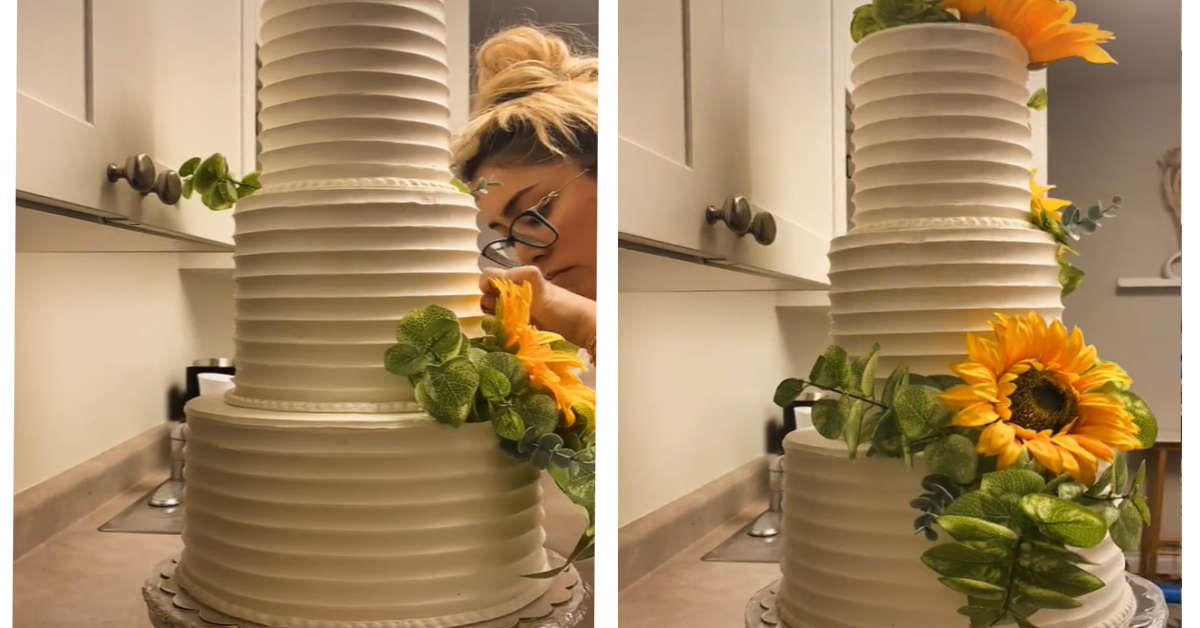 It came down to the wire, as the bride called when she was 10 minutes away. At that time, she remembered that the bride had asked for fresh sunflowers.
She sent her husband out from them and crossed her fingers that she would not mind synthetic. She even bought herself a few extra minutes by taking her sweet time to text back with the apartment number. "I still have no idea how I managed to do this within the two hours," Manila said in the video.
Best of all, the bride loved the cake and all was well.
"IT WAS ABSOLUTELY AMAZING!!! I couldn't have asked for a more beautiful cake! Give yourself some credit lady!" the bride wrote in the comments.
"This means a lot! Thank you, beautiful," Manila replied.
"I was at that wedding, and I have to say that was one of the best cakes I have ever tasted, rushed or not you did an incredible job!" a guest commented. The bride also shared some photos of the cake at her wedding and it looks stunning:
SKM: below-content placeholder
Whizzco for 12T