Who needs a ham and cheese sandwich when you can have these?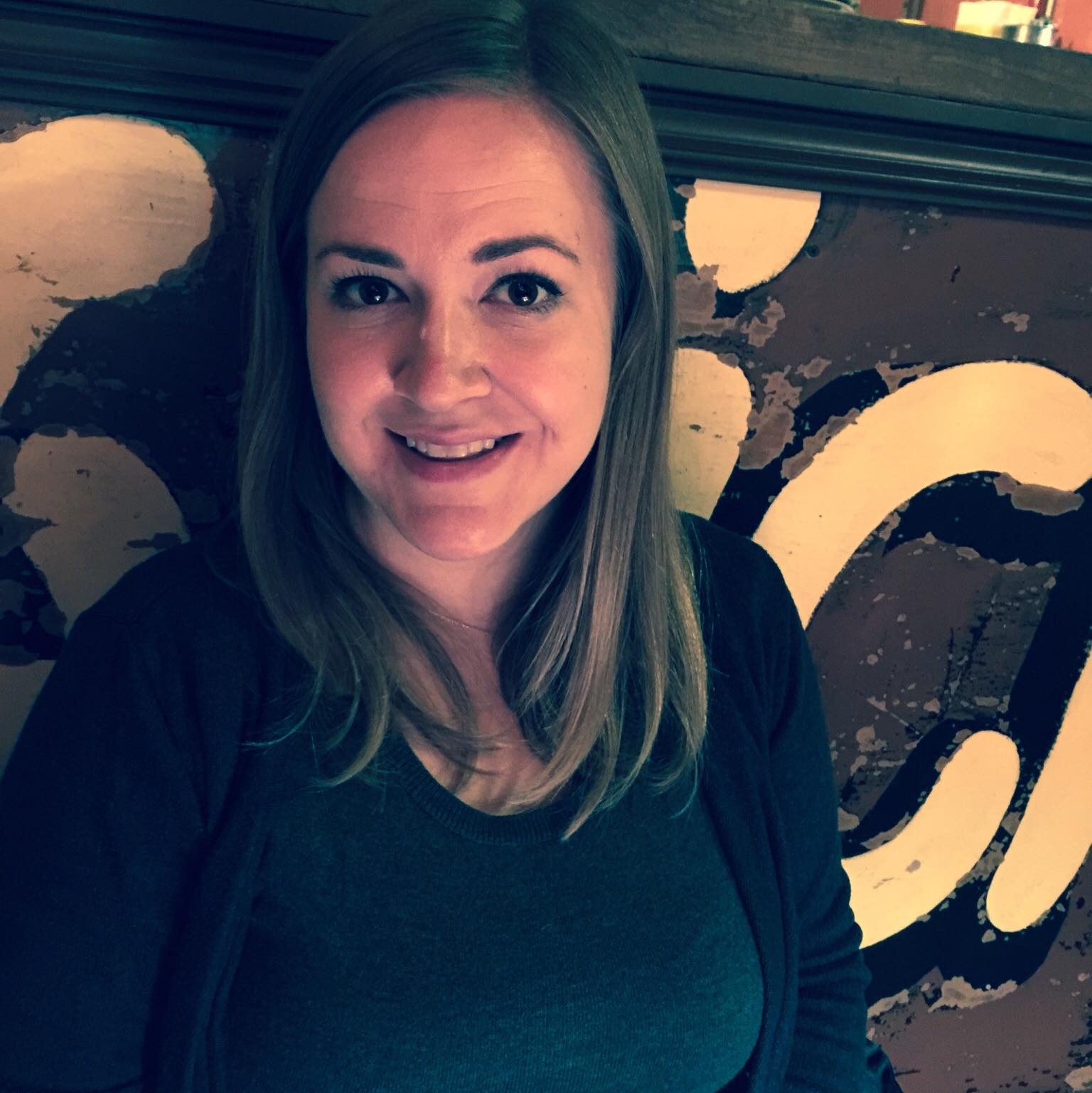 Kristy Norrell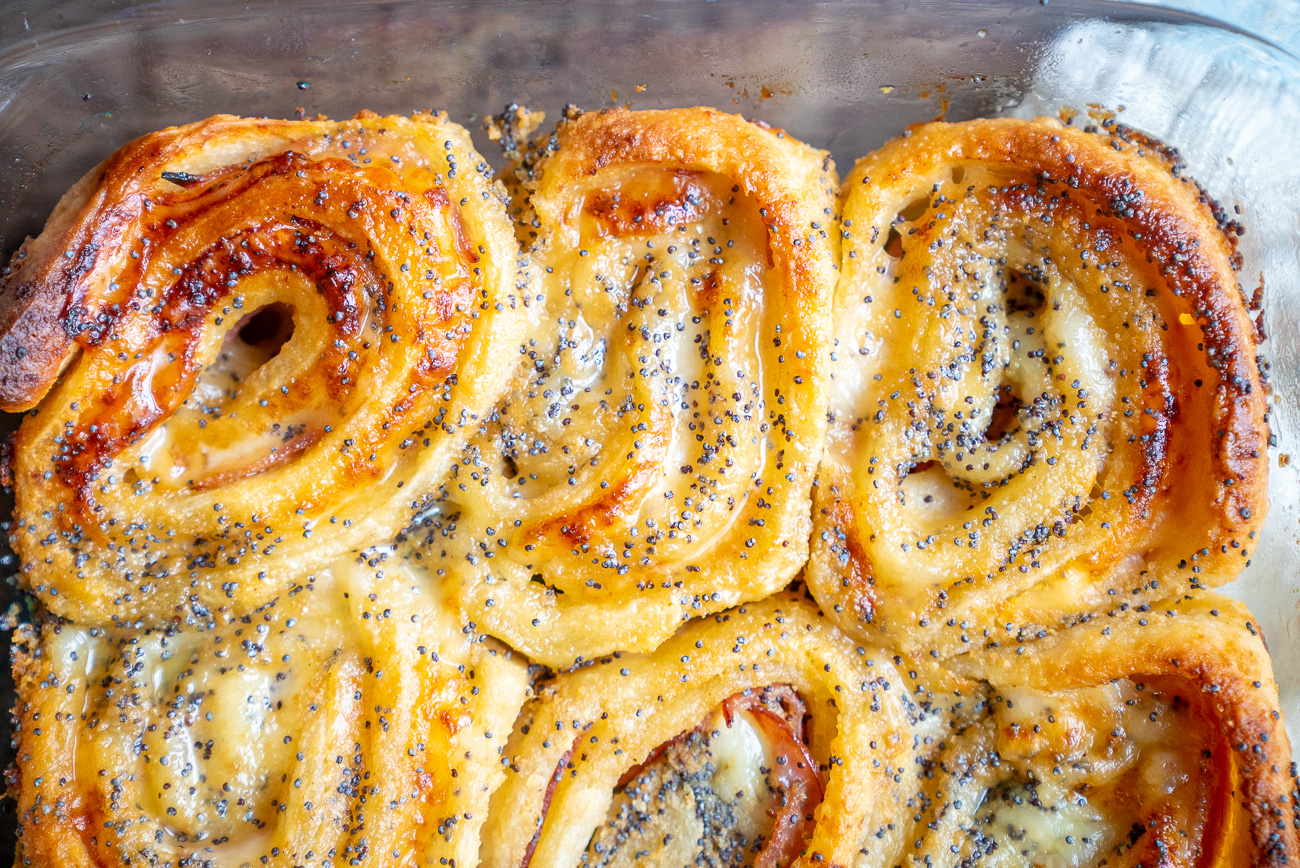 While ham and cheese sandwiches are absolutely wonderful, they can get a little… well, boring. But guess what's never boring? These Ham and Cheese Rolls! Baked in the oven, they use a quick kitchen shortcut for the dough and come with a buttery, savory sauce that really might be the main event here. I love these for a lot of reasons — number one is certainly their deliciousness, but number two is probably their versatility — they work as an afternoon snack, lunch for a crowd, or even a make-ahead breakfast.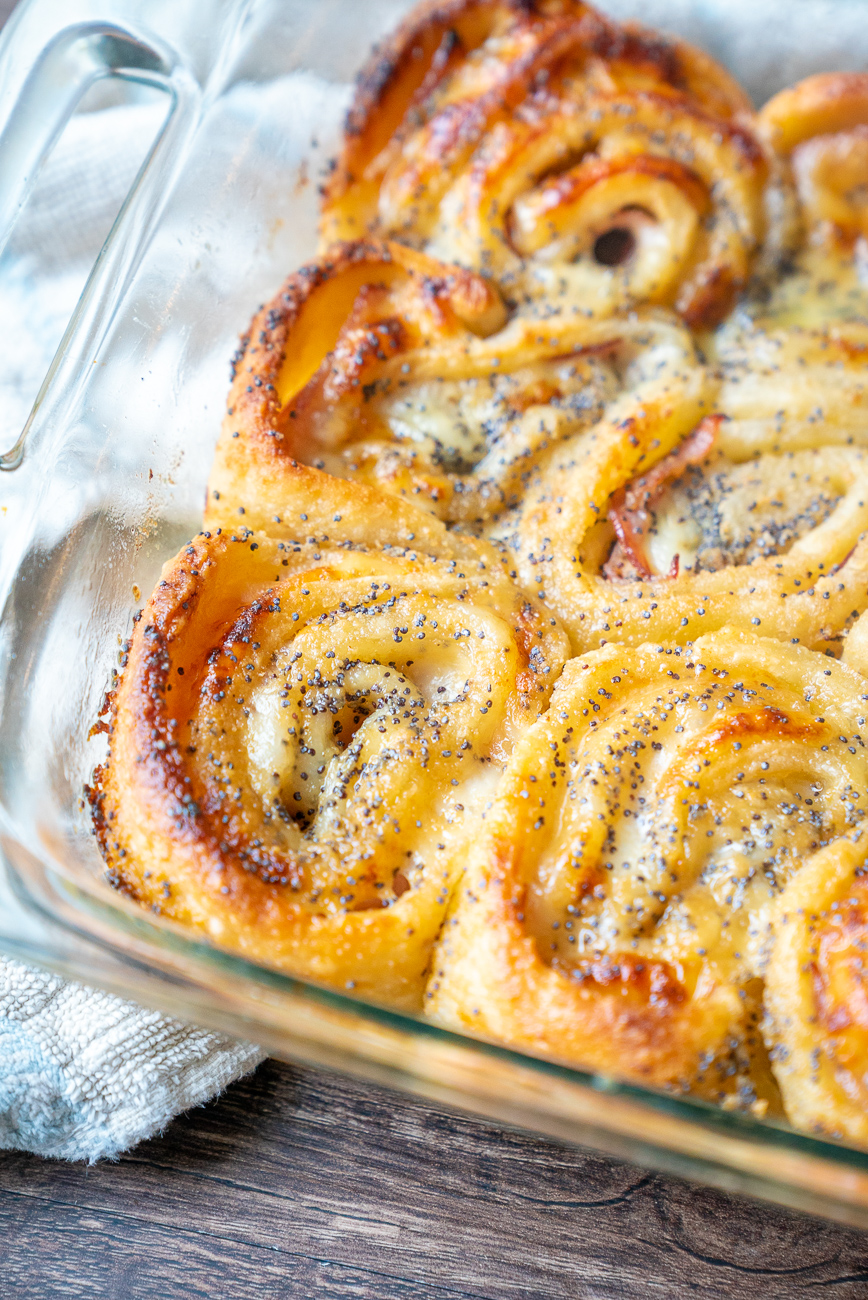 Would you believe me if I told you you only need eight things total here? It's true. You need:
A tube of refrigerated pizza dough
Sliced deli ham
Sliced Swiss cheese
Butter
Dijon mustard
Worcestershire sauce
Poppy seeds
Minced dried onion
It's not a lot, but it amounts to a ton of flavor.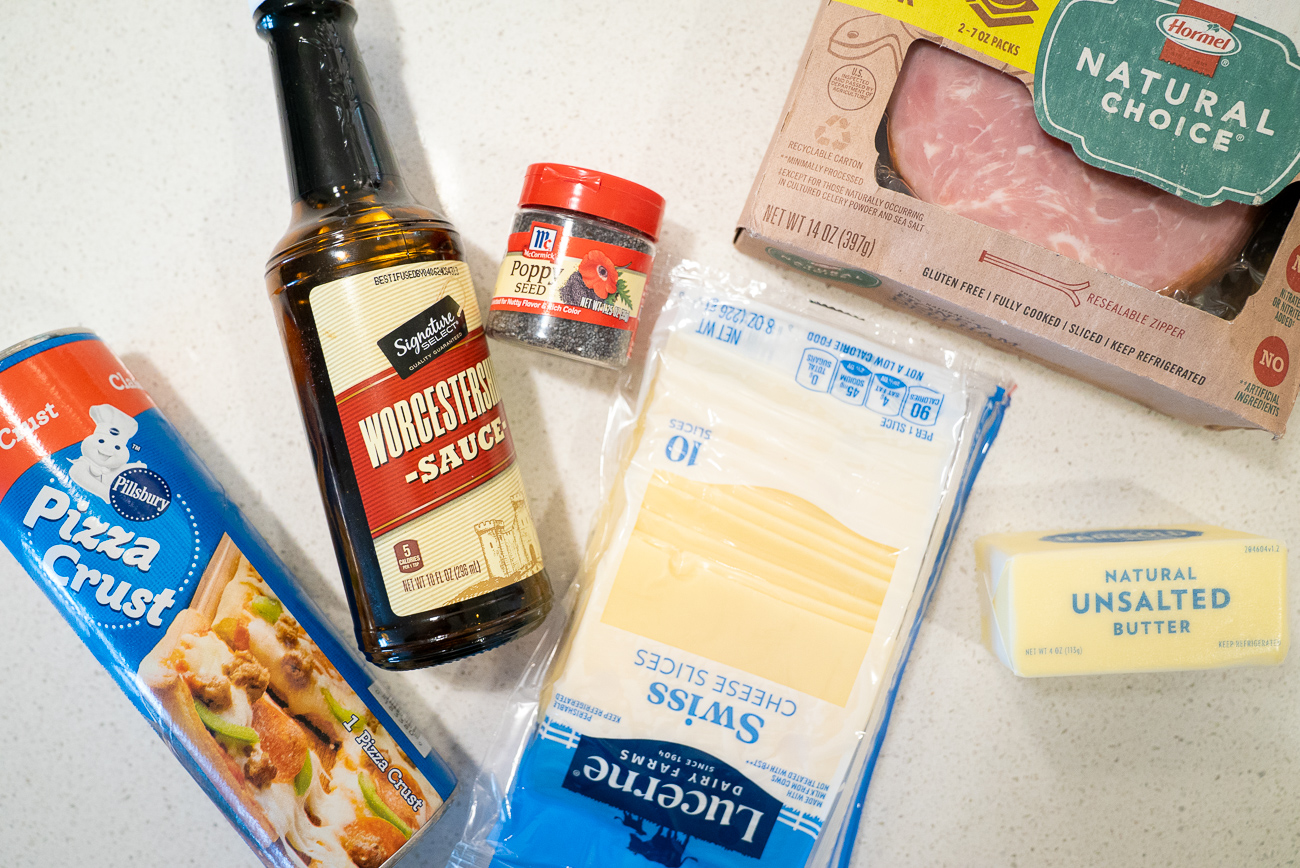 You're probably figuring out the order of operations on your own here now, but I'll take you through it. First, you unroll that pizza dough and roll it out so it's a rectangle about eight inches by sixteen inches in size. (It's okay if it's a little rough.) Line it with ham, then line it with cheese.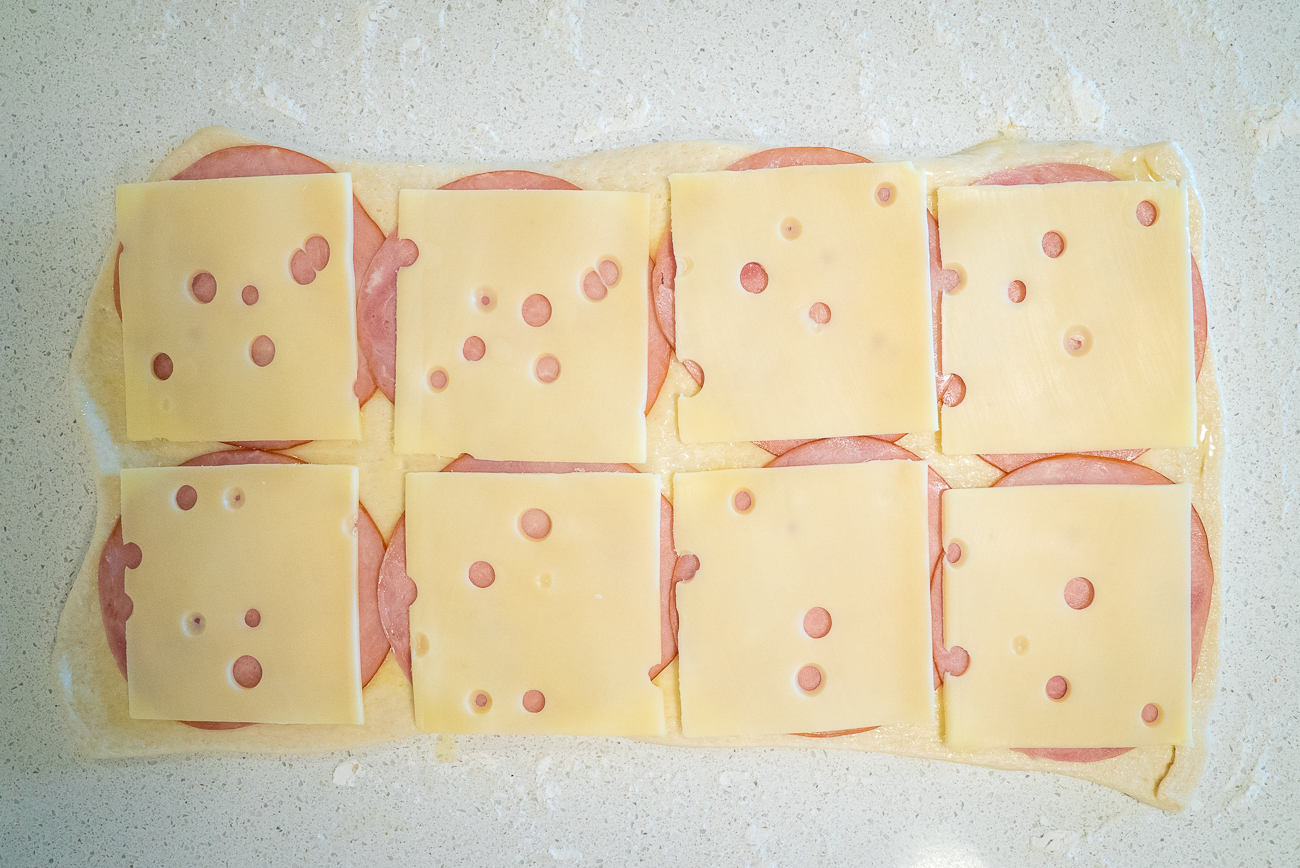 And then roll.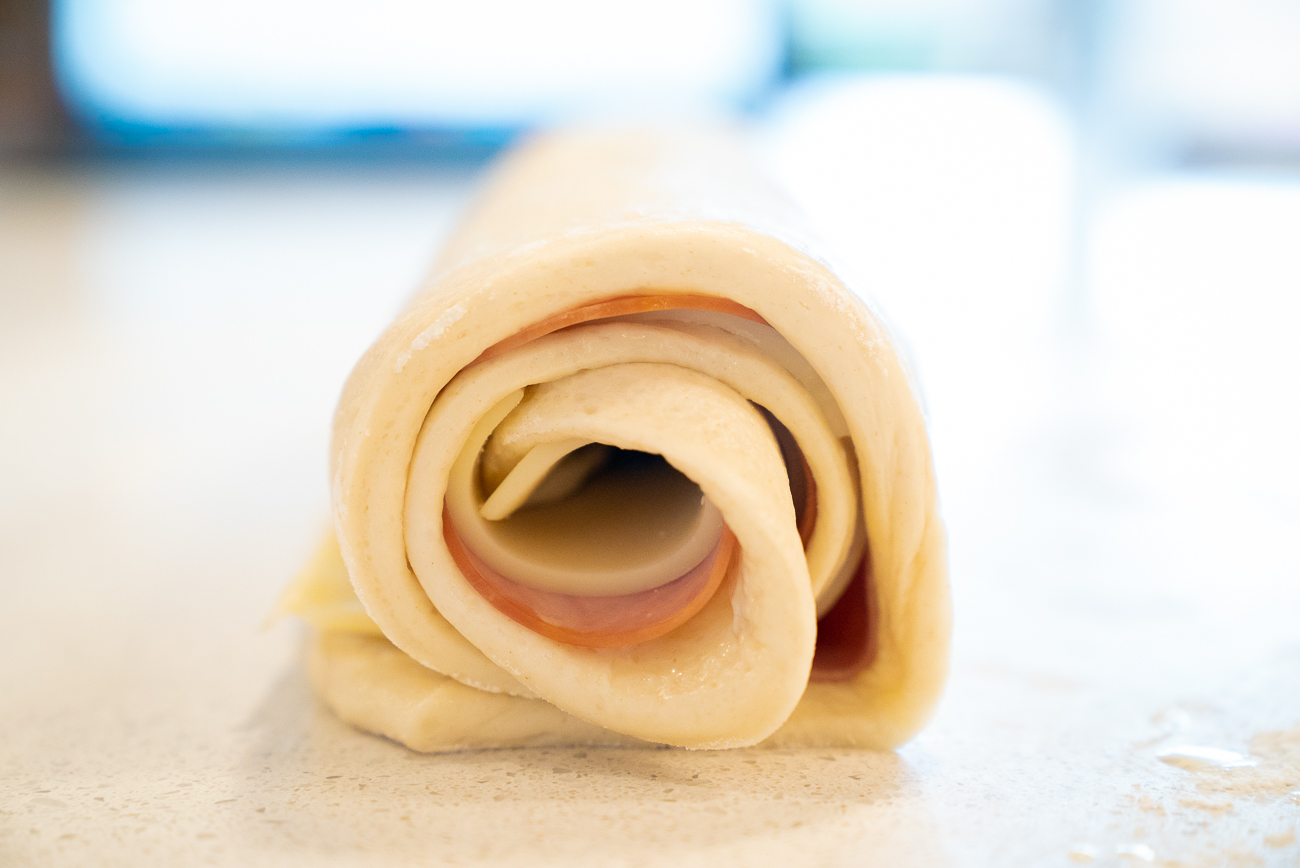 And then slice. You want nine slices and it helps to use a sharp serrated knife so that you don't squish the whole thing to oblivion.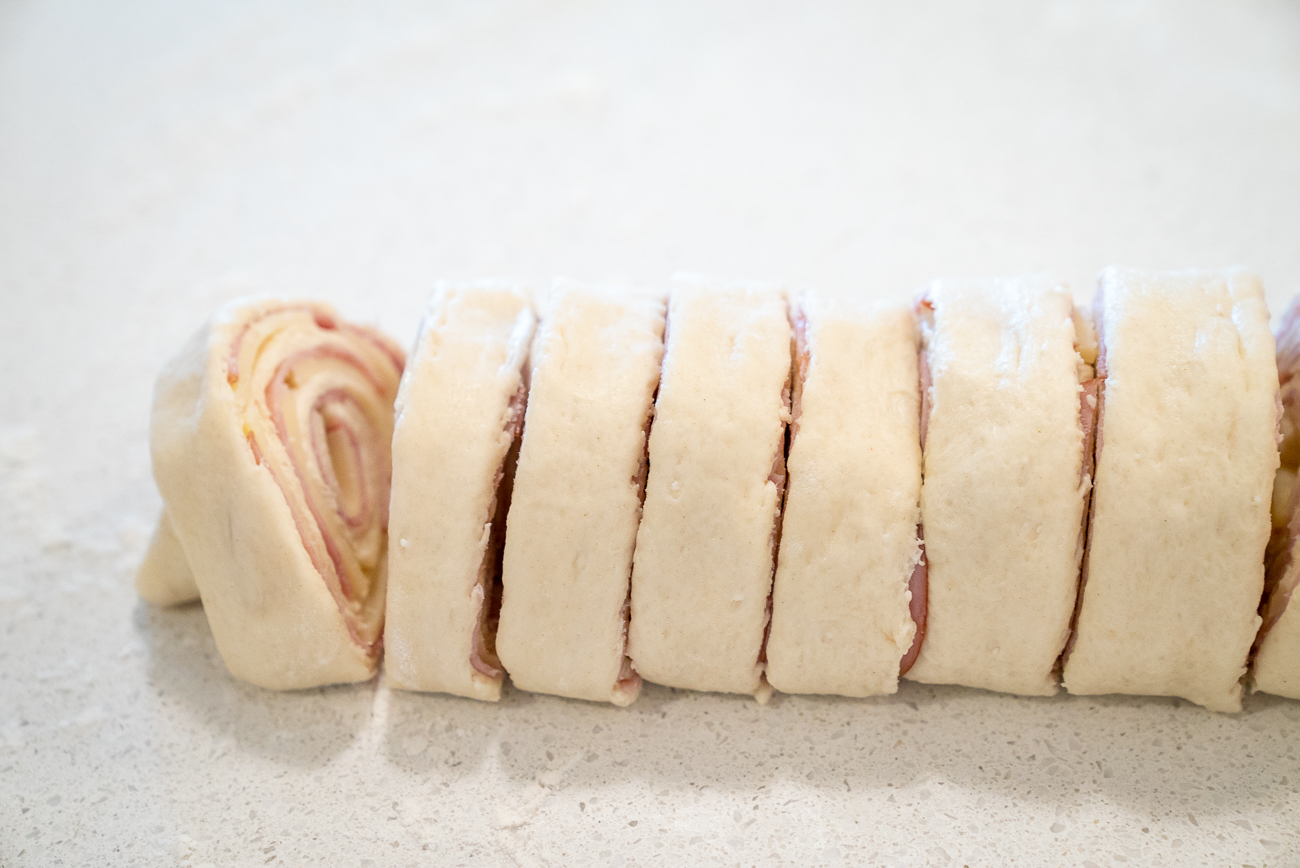 Pop those babies in a baking dish that's just big enough to fit 'em and set 'em aside to rise for about twenty minutes. It's forgiving, so don't stress about it. While you're waiting, work on that sauce I told you about. (i.e. the best part.) By "work on," I mean, whisk some Dijon, poppy seeds, Worcestershire, and dried minced onion into some melted butter — that's it. Pour it alllllll over those rolls so every nook and cranny will be kissed with that flavor…
… and bake.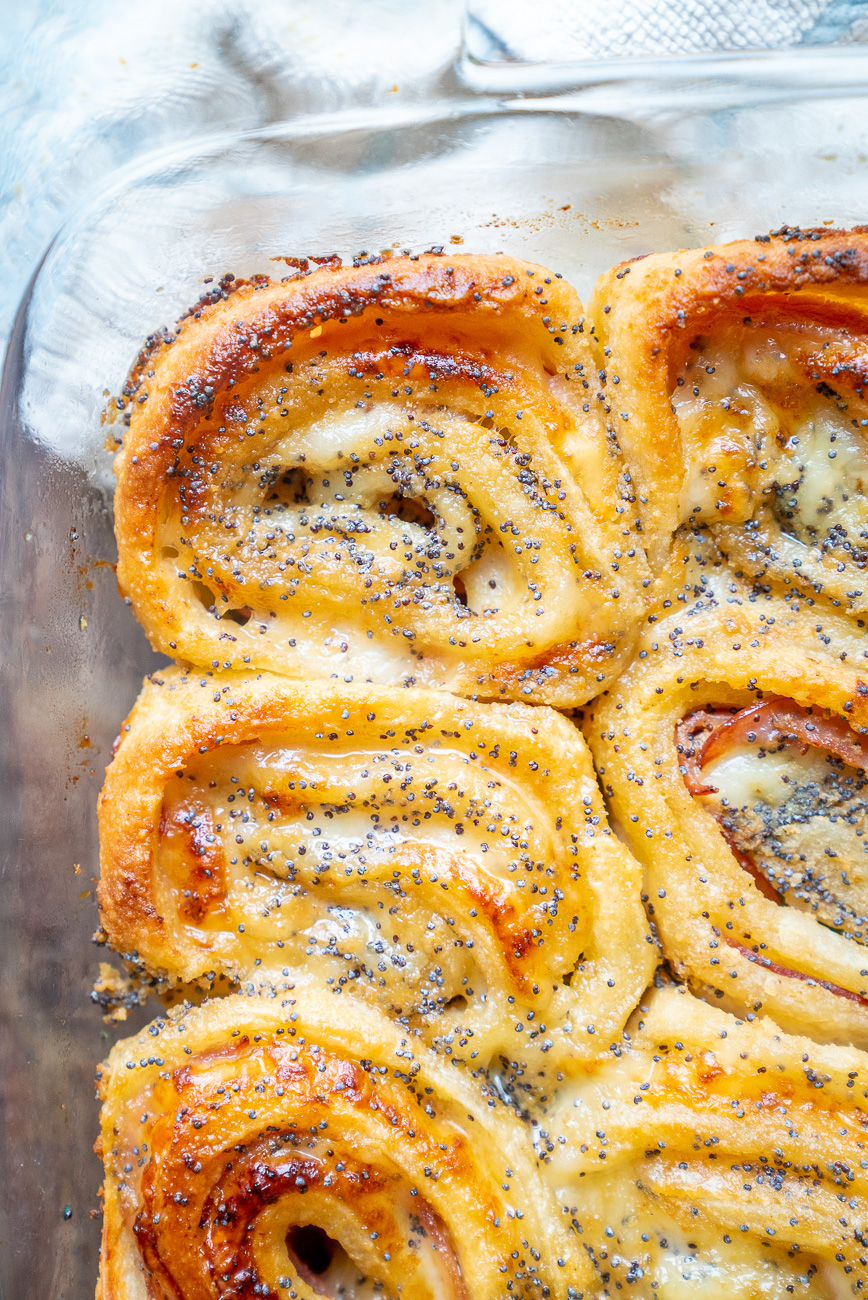 See how they glisten with buttery sheen? See those crunchy golden brown edges of dough? Oh, but then those centers are pillowy and doughy… and there's savory ham and nutty, melty Gruyere in every bite. It's enough to make you forget the words "ham and cheese sandwich" ever existed. It's ham and cheese rolls from here on out.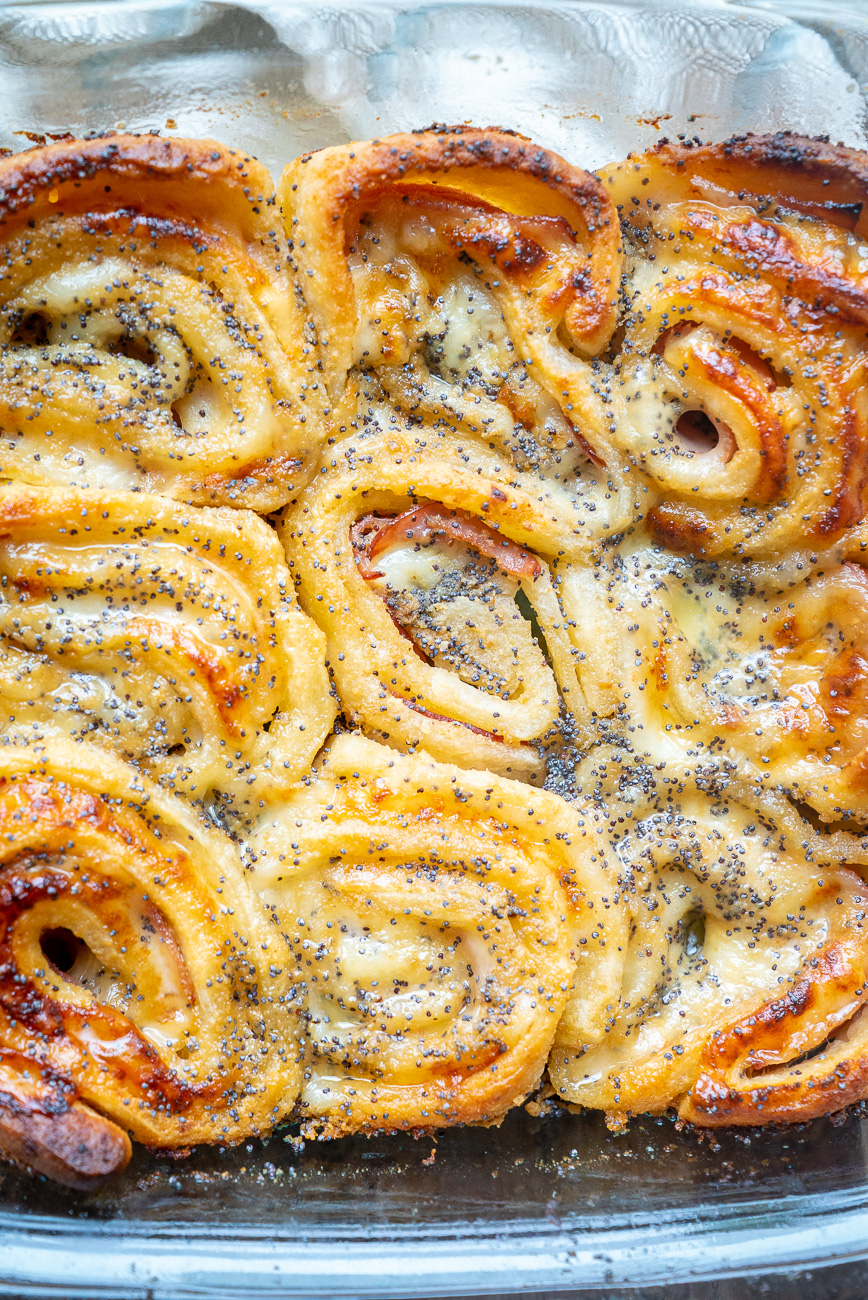 Baked Ham and Cheese Rolls
Serves 8
15m prep time
30m cook time
Ingredients
1 refrigerated can pizza dough
8 thin slices ham
8 slices Swiss cheese
1/2 cup butter, melted
1 tablespoon Dijon mustard
2 teaspoons poppy seeds
2 teaspoons dried minced onion
1 teaspoon Worcestershire sauce
Preparation
Preheat oven to 400°F and grease an 8x8-inch baking dish with nonstick spray.
On a lightly floured surface, roll out pizza dough so it's a rectangle that's roughly 8x16-inches in size.
Brush dough with a bit of the melted butter and set aside the rest.
Top pizza dough with ham in a single layer, followed by the cheese in a single layer. Beginning with the edge closest to you, roll dough up into a log.
Using a serrated knife, cut the roll into 9 even rounds. Arrange in prepared baking dish and set aside to rise for 20 minutes.
Meanwhile, whisk Dijon mustard, poppy seeds, minced onion, and Worcestershire sauce into the remaining butter. Once rolls have risen, pour sauce all over the rolls.
Bake until dough is golden brown on top, 30-40 minutes. Enjoy!
Recipe adapted from Inquiring Chef.
SKM: below-content placeholder
Whizzco for 12T