This majestic dessert is a real show-stopper.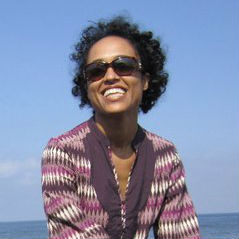 Sarah Cool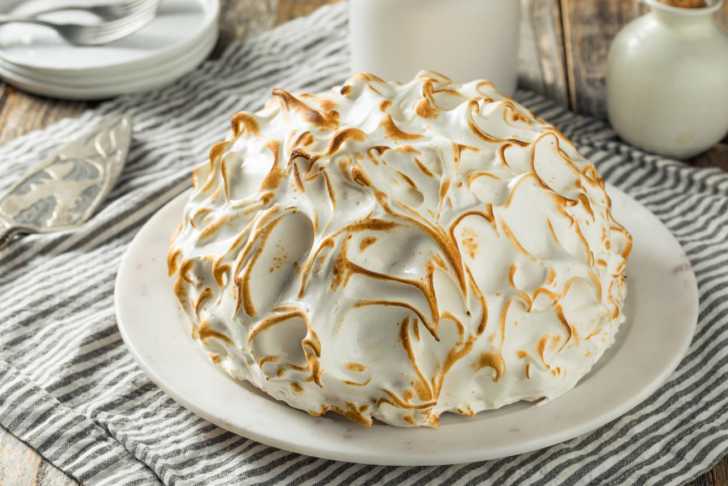 I think a baked Alaska is one of the most fun retro desserts out there. It's an absolutely dazzling combination of cake, ice cream, and toasted meringue. As a kid, and to be honest, I still feel this way as an adult, I thought it was called a "baked Alaska" because the cake looks like the grand snow-topped Alaskan mountain, Denali. I don't make this all that often, so it holds a special place in my family memories as a special occasion dessert. It really is rather grand and a bit of a show-stopper!
For how majestic this dessert looks, it's actually very easy to make. A baked Alaska is a layered dessert, beginning with ice cream. I've chosen Neopolitan ice cream here, another retro treat made of three layers of chocolate, vanilla, and strawberry ice cream. The ice cream needs to be melted enough to be malleable; I'll use the ice cream to create the domed shape of baked Alaska. You can choose whatever ice cream you prefer. I've made this with mint chocolate chip, peanut butter, and oreo cookie ice cream so go with what you love.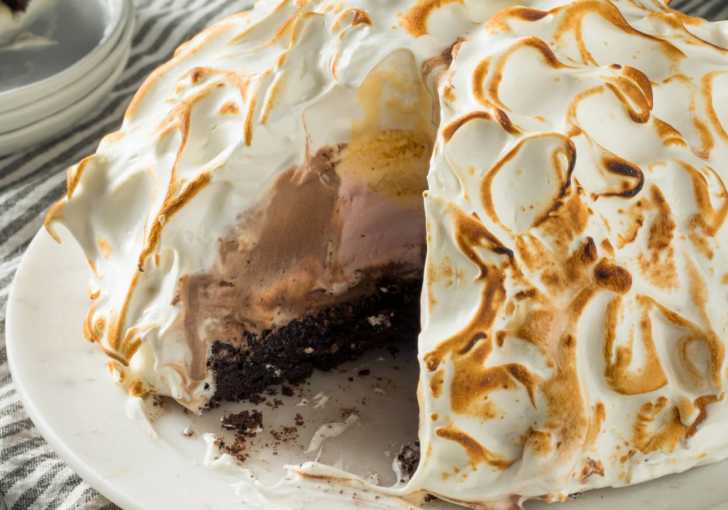 I pick up a chocolate pound cake and cut it into 1-inch slices. I'll use these, shaping them as necessary to create the cakey base layer of my grand baked Alaska. These two will be tightly wrapped with my clear plastic wrap and safely stowed in the freezer so the ice cream can once again set and the cake can fuse with the ice cream.
Just before serving, I'll whip up my snowy egg whites to create the meringue topping. You can use your artistic license to shape and craft the meringue and then either use a kitchen torch or your oven to scorch the tips of the meringue. Just look at how amazing this is! It's a real stunner, a dessert that makes a grand entrance. A warm knife will help you to carve through the layers (especially the ice cream) and cut out a slice of this beautiful meringue-ice-cream-cake. A baked Alaska is majestic to look at, gloriously indulgent, and super fun to eat.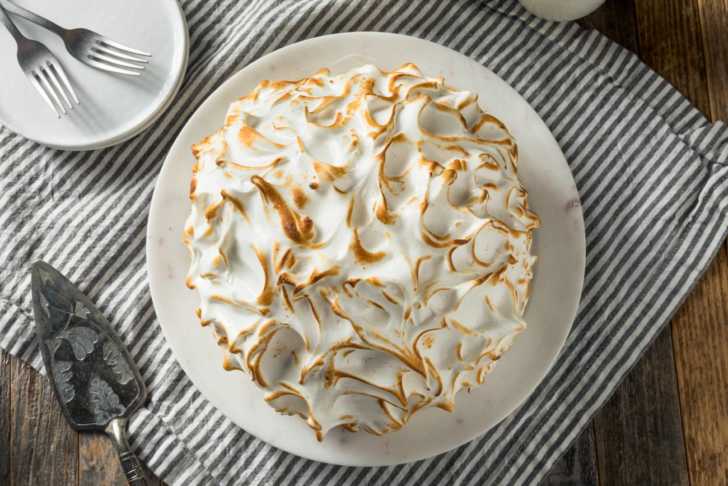 Baked Alaska
Serves 8-10
30m prep time
2h inactive
Ingredients
8 cups Neopolitan ice cream, softened
1 lb chocolate pound cake
6 egg whites, room temperature
1 cup sugar
½ teaspoon cream of tartar
1 teaspoon vanilla extract
Preparation
Line a bowl with plastic wrap, with excess wrap spilling over the sides of the bowl. Fill with the softened ice cream, pressing down to compact the ice cream as much as possible.
Cut the pound cake into 1-inch thick slices. Line the top of the ice cream with a layer of the pound cake, cutting the slices as needed to fully cover the top of the ice cream.
Wrap the plastic wrap over the top of the cake, then place the bowl into the freezer to set, 2-3 hours.
Whisk the room temperature egg whites with cream of tartar until just frothy. Slowly add the sugar and vanilla. Continue to whisk until egg whites become stiff peaks. Set aside.
Take the bowl out of the freezer. Flip onto a serving platter or cake stand.
Scoop the whisked egg whites into a piping bag, fitted with a shaped tip. Decorate the top of the ice cream cake in any pattern.
Brown the edges of the meringue with a kitchen torch to create a toasty, decorative crown on the cake.
Tip: you may want to use a warm knife to help cut into the ice cream. Enjoy!
Recipe adapted from Preppy Kitchen.
SKM: below-content placeholder
Whizzco for 12T