This is one treat you don't want to miss.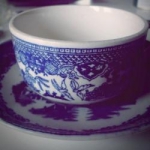 Rose Heichelbech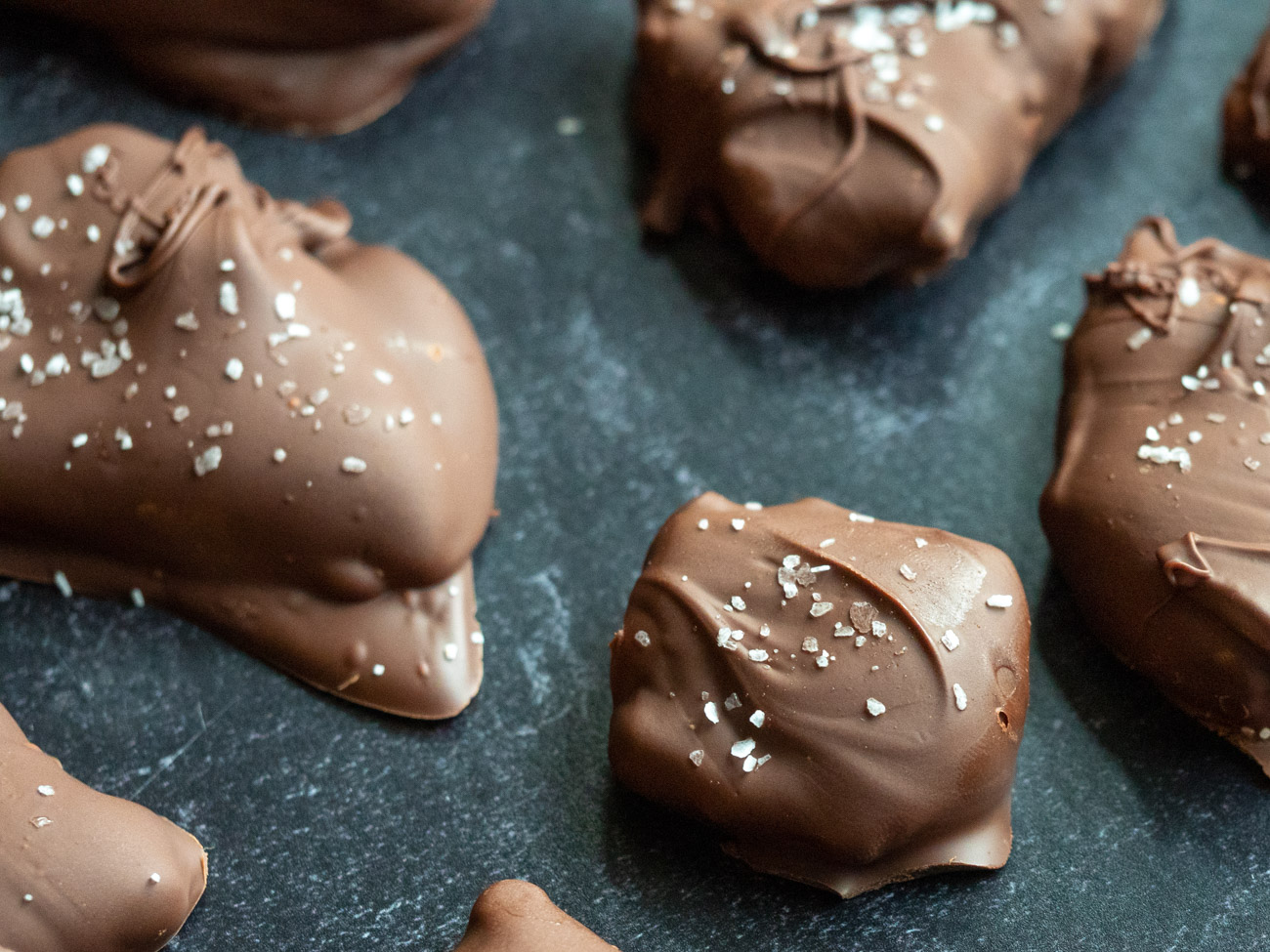 Toffee can seem intimidating to make, but honestly it's one of the easier candies to make at home. You'll need a good candy thermometer and a large baking sheet, but other than that it's not as much fuss as it might appear. This classic candy has a rich, buttery flavor that enhances anything you pair it with. In this case the addition of bacon pieces and almonds gives a whole new dimension to this timeless treat.
To begin making this recipe heat together butter, sugar, and table salt on the stove until the mixture reaches 285˚F to 309˚F. This is where that candy thermometer is needed.
Once the candy has reached the hard crack stage remove from heat and quickly mix in the bacon pieces and almonds. This recipe calls for 10 slices of bacon to be cooked well and then drained and chopped. The smaller the better with the bacon pieces since the toffee will be all different sizes. Smaller bacon pieces will make it easier to split the toffee up.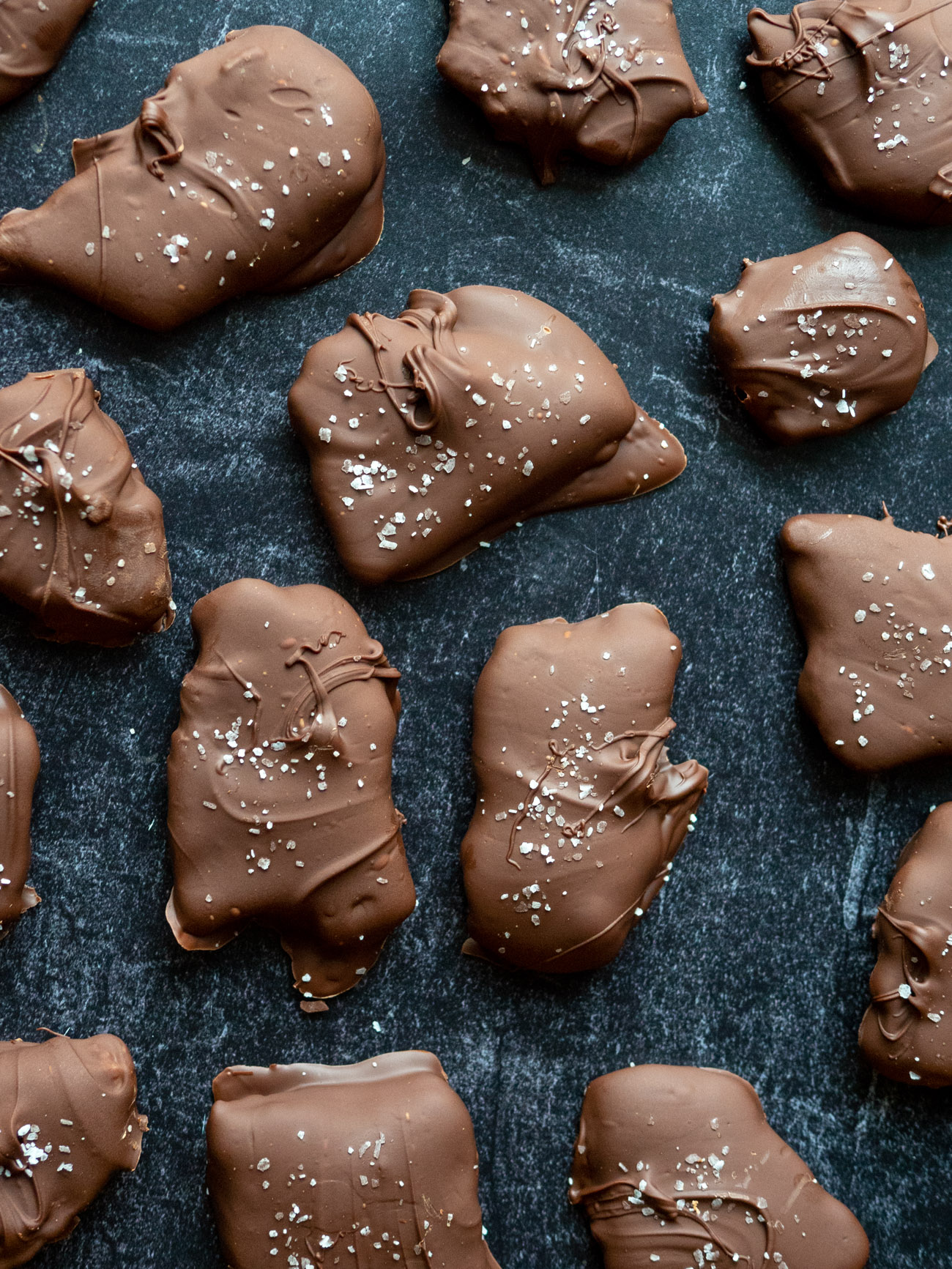 Pour the hot candy onto a lined baking sheet and make sure to spread it evenly, all the way to the corners. The toffee needs to be put into the refrigerator to firm up for 2 hours, then another hour in the freezer. After that is the coating process, which is simple thanks to chocolate chips and the microwave.
Break up your toffee using a tenderizer or a mallet wrapped in plastic wrap. You could also use a hefty rolling pin as well.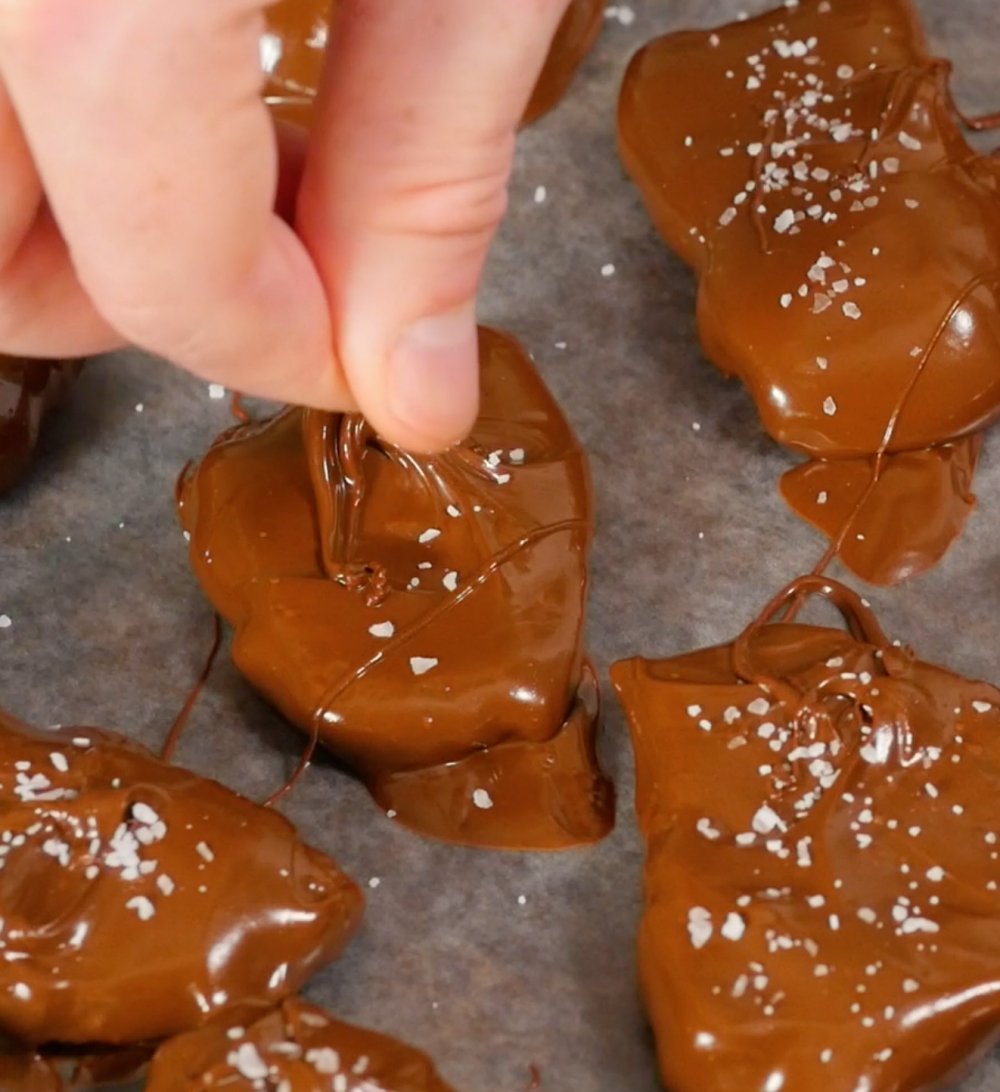 Melt the chips in short bursts, stirring each time you take it out to check on the texture. Once the chips have almost completely melted it should be ready. One final stir at this stage will melt them all the way.
Then dip each piece in the chocolate and put it back onto a lined baking sheet. Before popping it back into the fridge a nice final touch is to lightly sprinkle some large-grain sea salt over the top of each piece. This way it sets into place.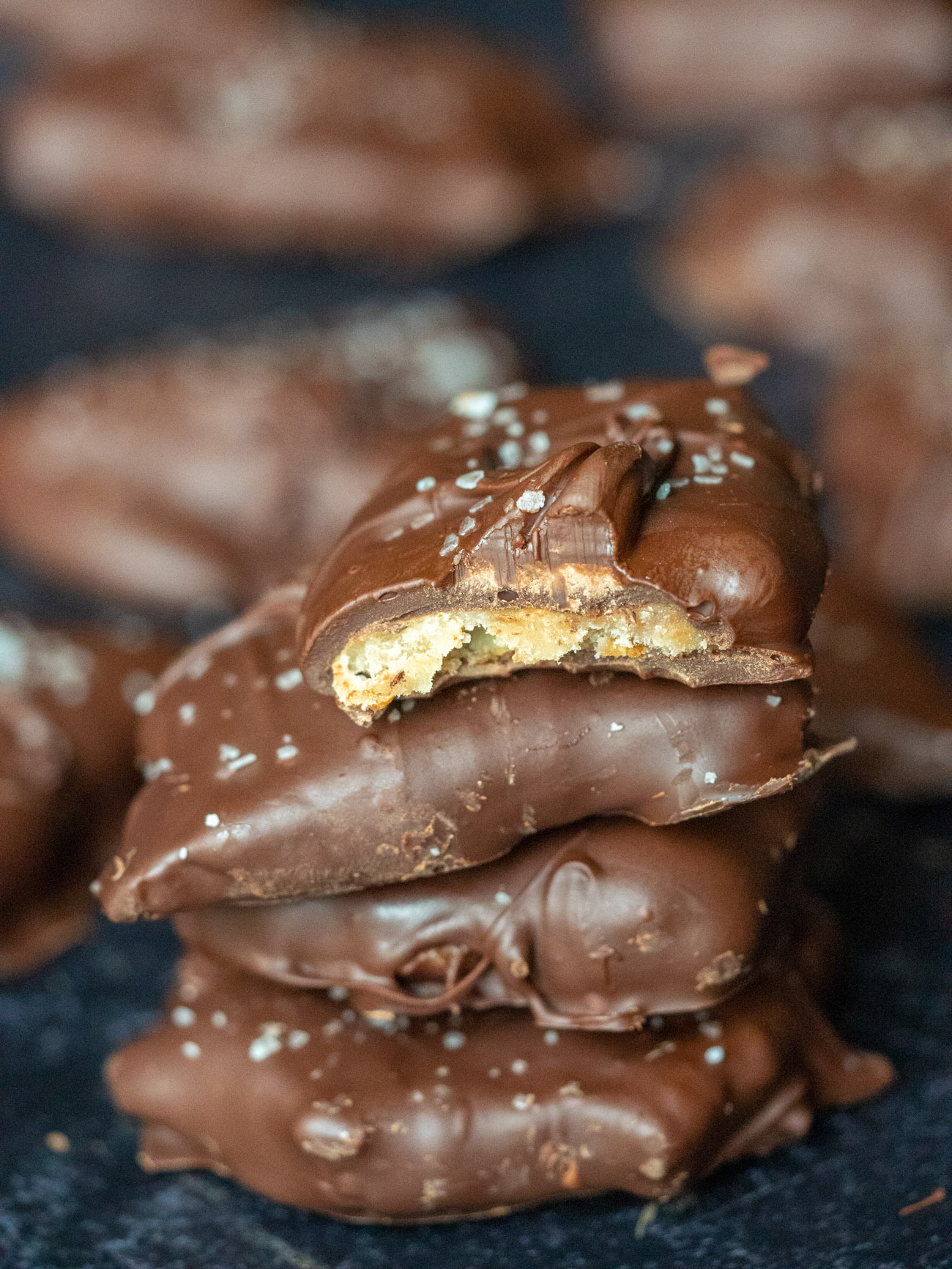 The contrast of the white salt on the dark chocolate makes these toffee candies look really nice. These are a lovely gift to give someone and a little goes a long way thanks to the rich flavor combinations of sweet and salty. This is one candy that any bacon lovers out there must try.
Bacon Almond Toffee
Makes 12 servings
5h prep time
10m cook time
Ingredients
2 cups butter
2 cups granulated sugar
1/4 tsp table salt
1 cup toasted almond slivers or slices
10 slices bacon, cooked, drained, and chopped finely
3 cups semi-sweet or milk chocolate chips
sea salt for garnish
Preparation
Line a deep baking sheet with foil. In a medium saucepan combine butter, sugar, and table salt. Cook over medium heat until mixture reaches 285˚F to 309˚F (test using candy thermometer).
Quickly add in almonds and bacon pieces. Pour into foil-lined pan and quickly spread to corners of pan using back of a spoon. Bacon grease will float to top of pan. Tip one corner of the pan into a glass to drain the grease off.
Place toffee in refrigerator for 2 hours, then move to freezer for 1 hour. Break into pieces using tenderizing mallet or a hammer covered in plastic wrap or rolling pin and return to freezer.
Melt chocolate in the microwave using short 30-second intervals, stirring each time to avoid burning. Dip each piece of toffee in chocolate, taking only a few pieces of toffee out of freezer at a time. Sprinkle sea salt on each freshly-dipped piece before placing on wax paper-lined tray. Return toffee to freezer to set completely.
Recipe adapted from Simple Joy.
SKM: below-content placeholder
Whizzco for 12T