When this TikTok user decided to show off the sculpture that their father made for Halloween, she never could have expected the response that she would end up getting. It was a jaw dropping moment for many and now we get to pass it along to our readers. Now that spooky season is here, it is the perfect time to show off all of the awesome stuff that we have come across on the popular app.
We have been loving all of the cool autumn displays that we are coming across lately, that is for sure. These displays are a great way to liven up your exterior during this time of year, especially as the weather begins to turn. @psaltyman is the TikTok user who has decided to share here and we are ever so grateful.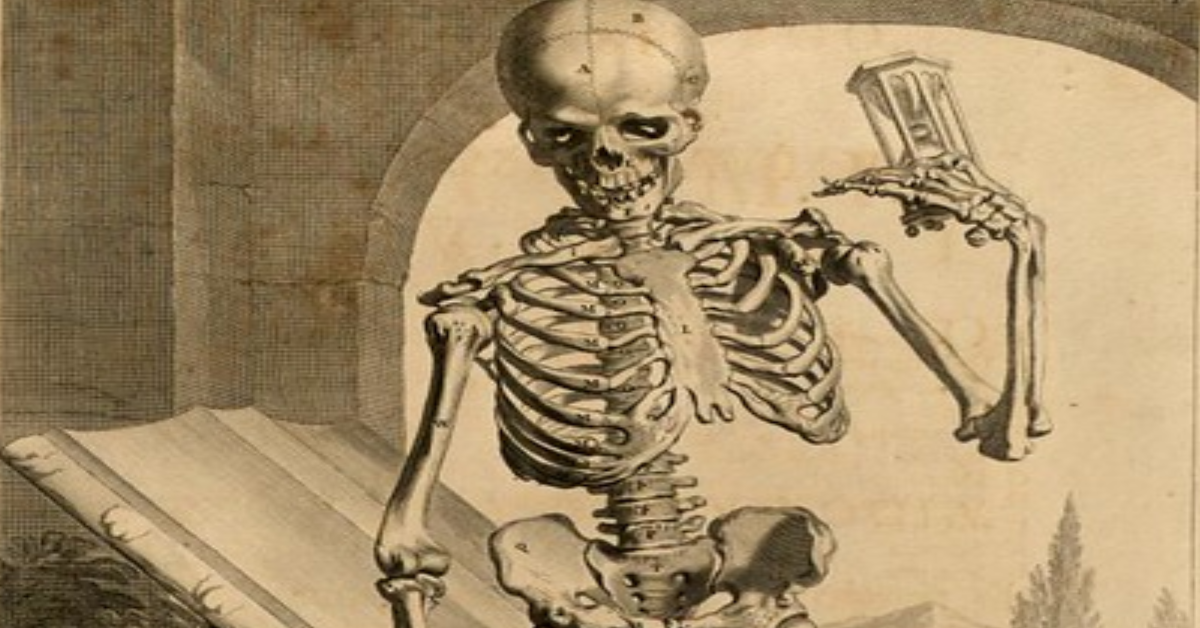 Architect Thomas Salts, her father, came up with a great way to spruce things up in the driveway once Halloween rolled around.
"Every year, my dad builds something in our driveway for Halloween," his daughter shared. That is definitely the understatement of the century. The wooden skeleton that her father came up with is an incredible sight, as it looms very, very large.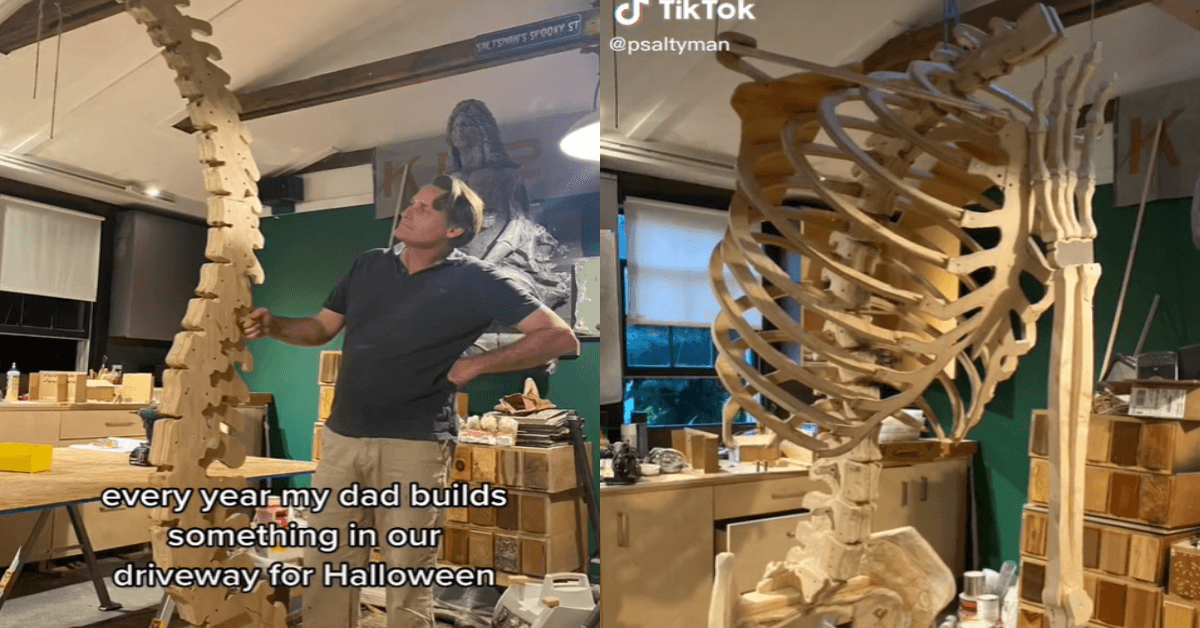 In fact, it is nearly the same height as the house it stands next to! It's a menacing figure. It's an old man hunched over with a cane, which made us do several double-takes. His shirt, pants, and shoes are translucent and have been draped over his bare skeleton. There's even an ominous yellow glow to make things even spookier.
The video has already racked up 4 million views and it deserves even more if you ask us. We hope that we get to see what he comes up with next year because this is one of the coolest things that we have ever seen. Even though we have high standards for Halloween decor, this father's willingness to go above and beyond certainly stands out.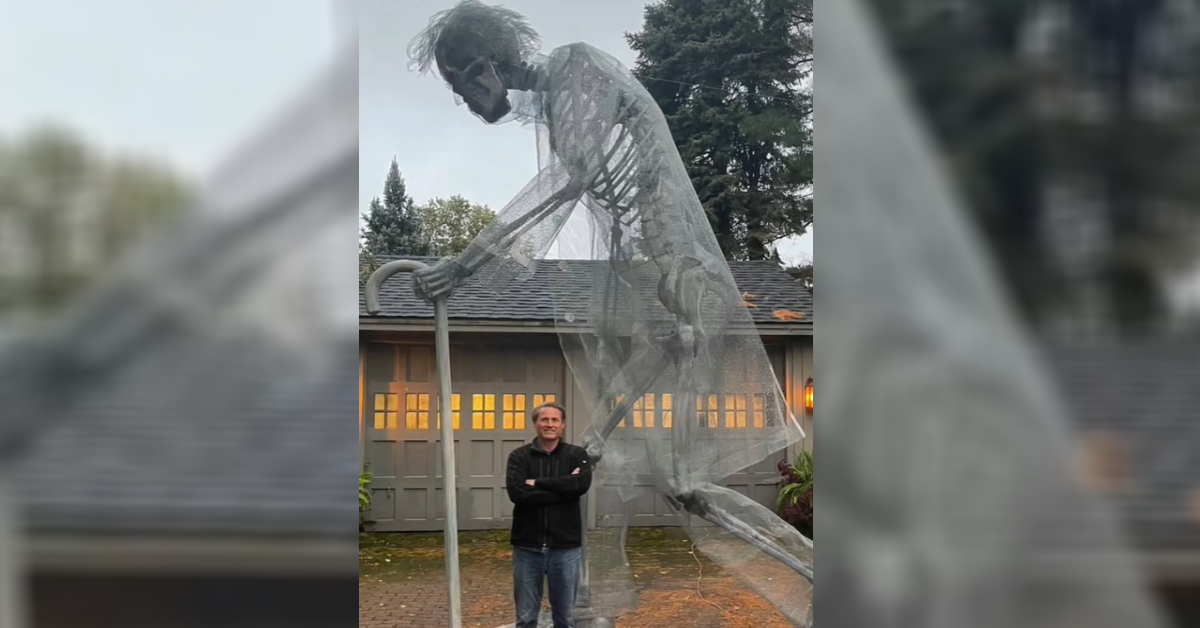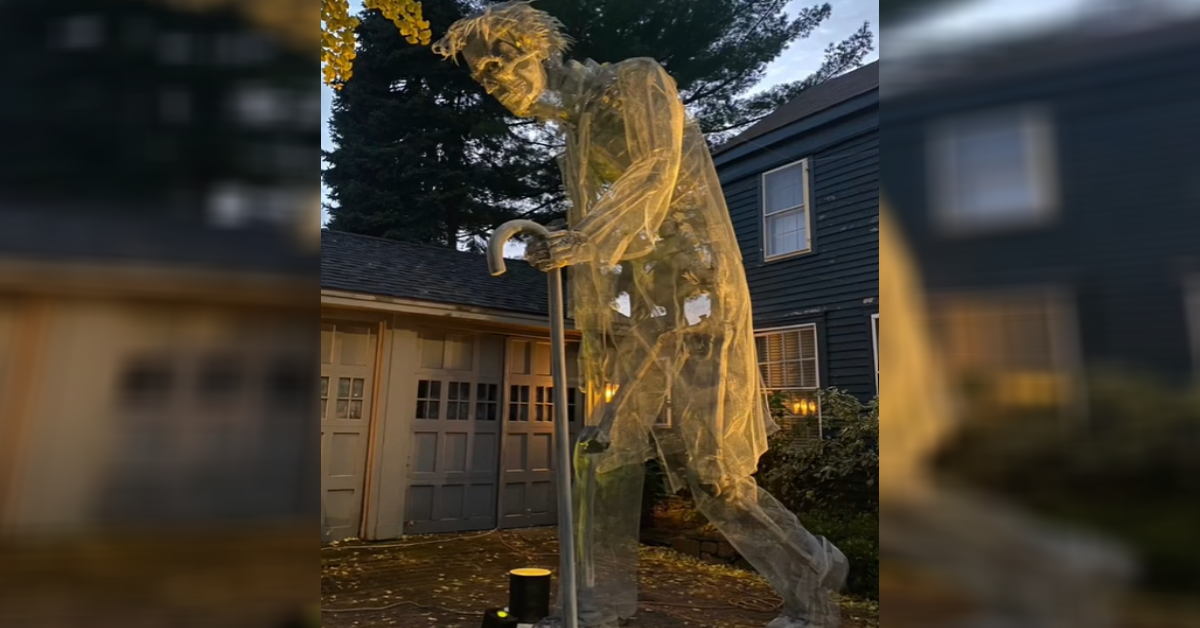 This is the type of clip that has to be seen to be believed. If you had described this one to us beforehand, we never would have taken your word for it. This towering sculpture is one of the creepiest decorations that we have seen in some time and we are not sure how this father is going to top himself. Hopefully his daughter is willing to share the results of his handiwork once again next year.
Watch the TikTok below:
SKM: below-content placeholder
Whizzco for 12T