The creamy filling is magical.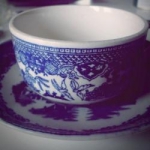 Rose Heichelbech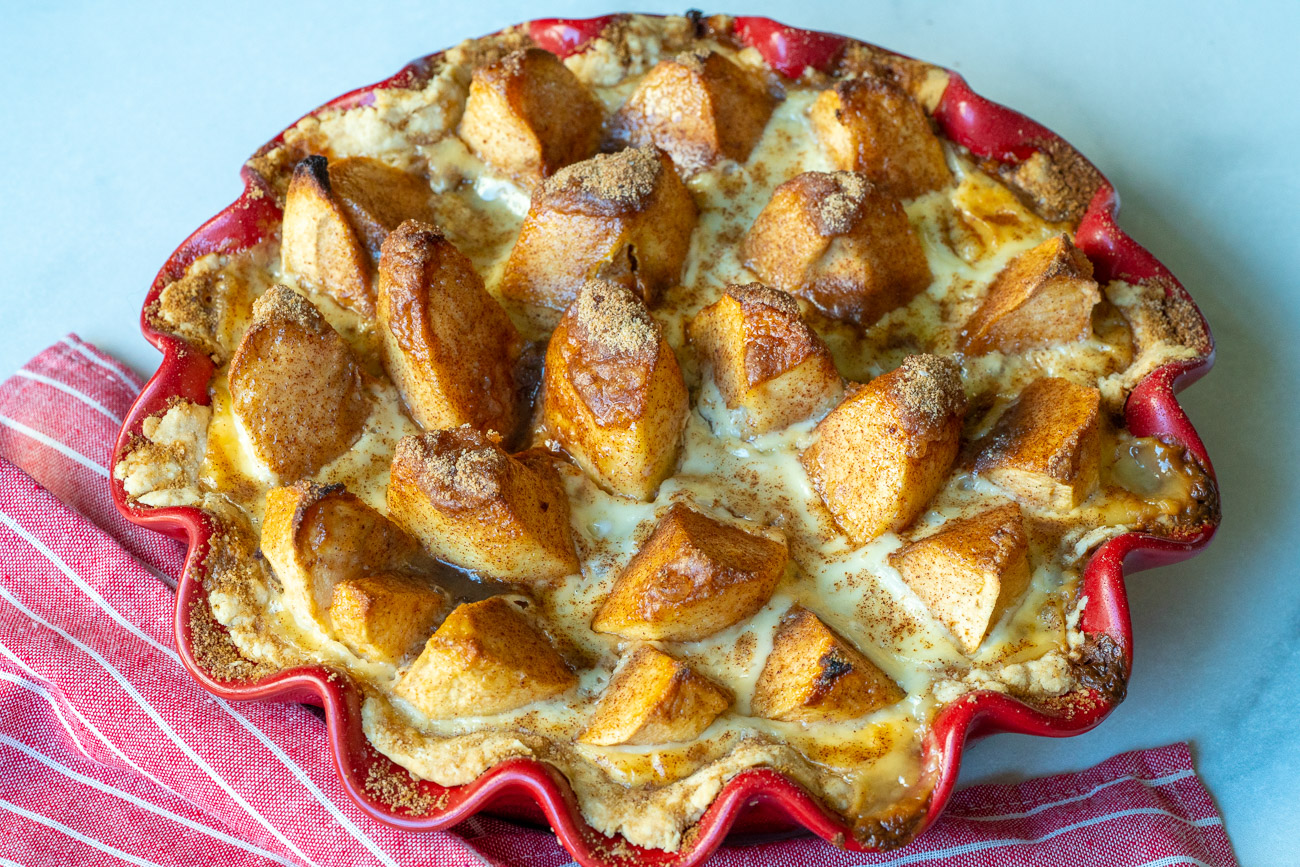 Apple pie is an American classic. It's so much a part of our food traditions that in Vermont a law was passed in 1999 that those who serve apple pie should make a "good faith effort" to supply a cold glass of milk, a scoop of vanilla ice cream, or slice of cheddar to go on top. While cheese on your pie is an acquired taste, there's no denying that apple pie has a long history of being just about everyone's favorite pie.
This apple cream pie is a bit different in that you pour cream over the apples and magically a creamy filling emerges in the final product. The recipe has been called the "Petty Aunt Pie" since it was shared by a person whose entire family, including the aunt, refused to give to strangers for the past 100 years.
Though some versions of this recipe call for grated apple you can leave the apples sliced fairly large if you like instead. We chose to use larger slices for this one, but you could also do diced apples. As long as they're peeled it will turn out great.
The pie crust for this recipe is fairly simple and you only need a bottom crust. This means that if you're short on time you can use a frozen pie crust with no problems at all here.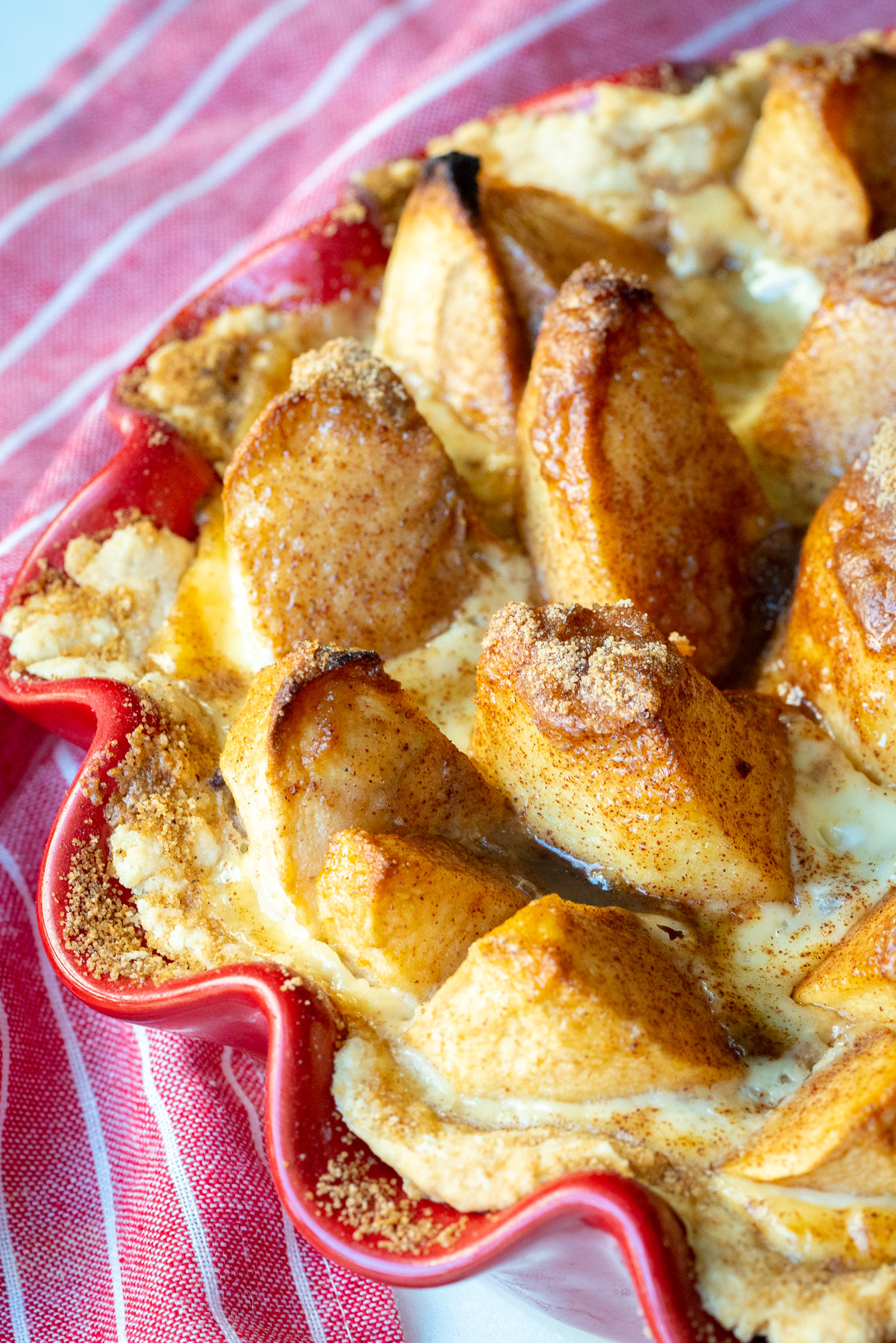 Once the apples are peeled and sliced toss them with some lemon juice to prevent browning. Once the crust is ready pour the apples into the crust or stand them on end. This pie will be covered halfway through baking so you don't need to worry about the apples getting scorched.
Sprinkle on a mixture of cinnamon, sugar, and flour over the apples. Then slowly pour heavy whipping cream over the top. If you pour too quickly it can splash. Then sprinkle a bit of the reserved cinnamon sugar mix on top and bake, adding a foil tent and lowering the temperature part way through baking.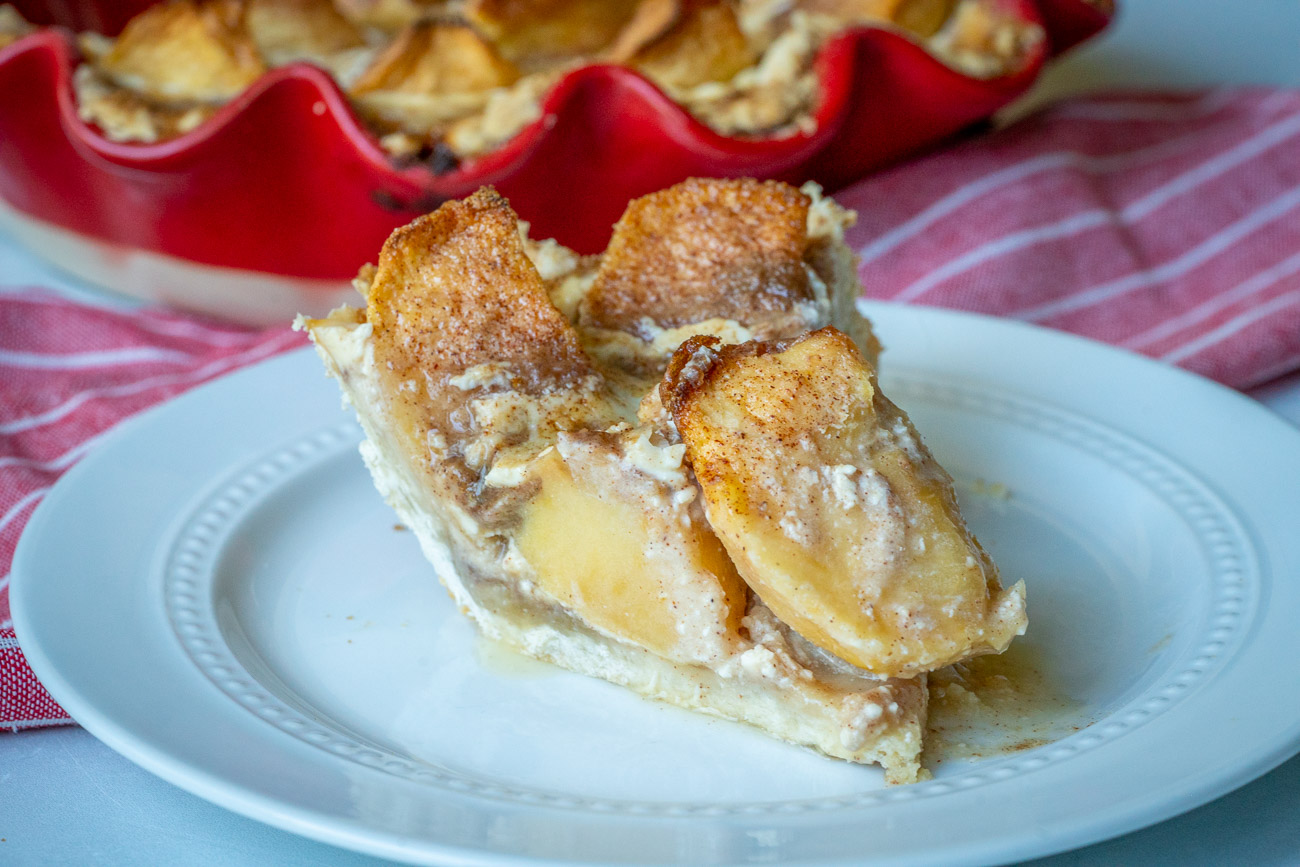 The end result is a pie that has contains perfectly cooked apples in a sweet cream sauce. With this recipe there's no need for ice cream or whipped cream, but it is an option if you're looking for a truly decadent desert.
This recipe is a luscious take on the classic apple pie. If you've never had it then you've simply got make this "secret" family recipe.
Apple Cream Pie
Serves 8
3h 20m prep time
1h 10m cook time
2h inactive
For the crust:
2 cups all-purpose flour
1/2 cup butter, melted
3 tablespoons cold water
1/2 teaspoon salt
1/4 teaspoon baking powder
For the filling:
1 cup packed brown sugar
3 Tbsp all-purpose flour
1 tsp ground cinnamon
1/8 tsp salt
8 apples (either red or green work well)
1 Tbsp lemon juice
1/2 cup heavy whipping cream
Serve with additional whipped cream or ice cream (optional)
For the crust:
Preheat oven to 400°F. In a large bowl combine ingredients for crust. Mix until a ball forms and then press into 9" pie pan using hands. Even out the center of the crust by using a flat-bottom glass. Then crimp edges with hands and trim off any excess crust from pan.
For the filling:
Peel apples and cut into quarters or eighths. In a large bowl sprinkle apple pieces with lemon juice. Place into pie crust with the bigger pieces in the center and smaller pieces to the edges.
In a small bowl combine sugar, flour, cinnamon, and salt. Sprinkle 3/4 of the dry ingredients over the apples. Pour 1/2 cup whipping cream over the top of the apples slowly to avoid splashing- making sure each apple piece gets some cream on it.
Sprinkle the rest of the cinnamon sugar over the top and bake for 10 minutes at 400˚F. Reduce heat to 350˚F and bake for 45-60 minutes or until apples are fork tender.
Refrigerate for 2 hours before serving. Serve with whipped cream or ice cream if desired.
Recipe adapted from 265 Days of Baking and More.
SKM: below-content placeholder
Whizzco for 12T