They've been popular ever since the First World War.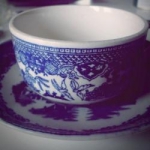 Rose Heichelbech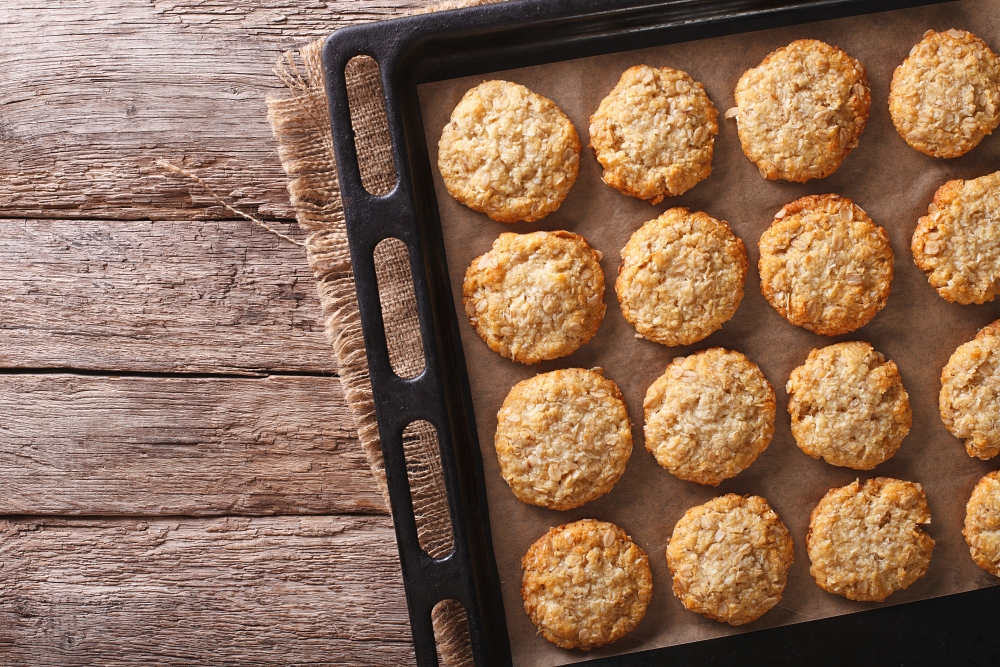 In many parts of the world, thanks to the British Empire, cookies are called biscuits. Anzac biscuits offer a crispy texture with the flavors of coconut, lemon, and rich butter dominating each bite. These simple cookies are easy to make and have a long history in the countries of both Australia and New Zealand and there's still a debate going today about where exactly they originated from.
Anzac biscuits became well known during World War I. Anzac is actually an anagram for the Australian New Zealand Army Corps, a united fighting force in use when both countries were firmly under the authority of Britain. Both countries gained full independence in 1986, though Queen Elizabeth II is still officially the monarch of each. It is said that anxious mothers were desperate to send their sons treats to the European battle front. But, they needed something that wouldn't spoil over the long journey halfway around the world.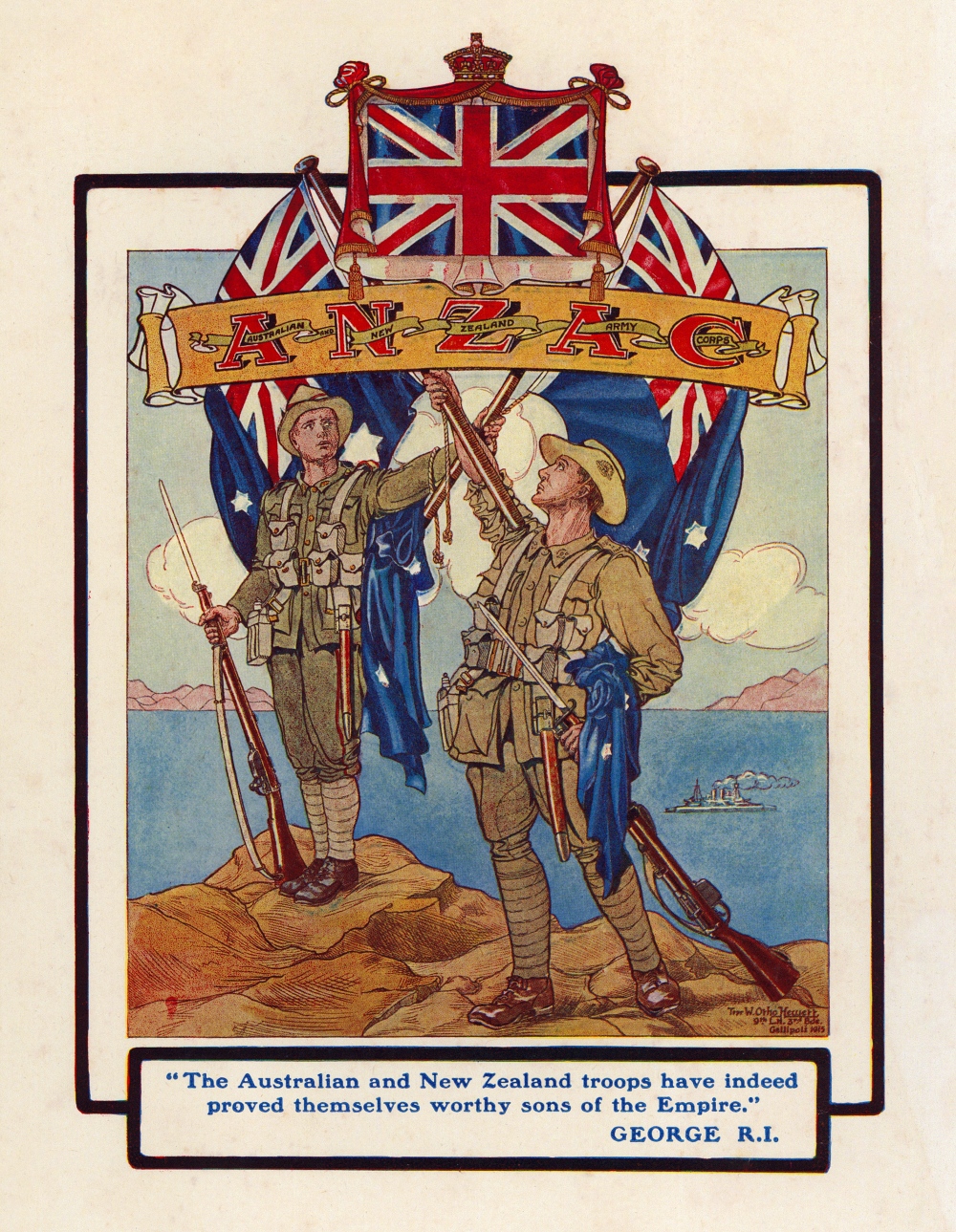 These cookies have no milk, no eggs, and use only salted butter for the maximum shelf life possible. Many women shipped these cookies in tea tins, adding to the sense of home that the soldiers opening their packages must have felt. Furthermore eggs and wheat were scarce during the war leading to creative recipes that relied more on oats and dairy.
The same was true in the US despite the late entry to the war as many recipes of the day encouraged cooks to use cornmeal, corn syrup, and oats instead of wheat and sugar.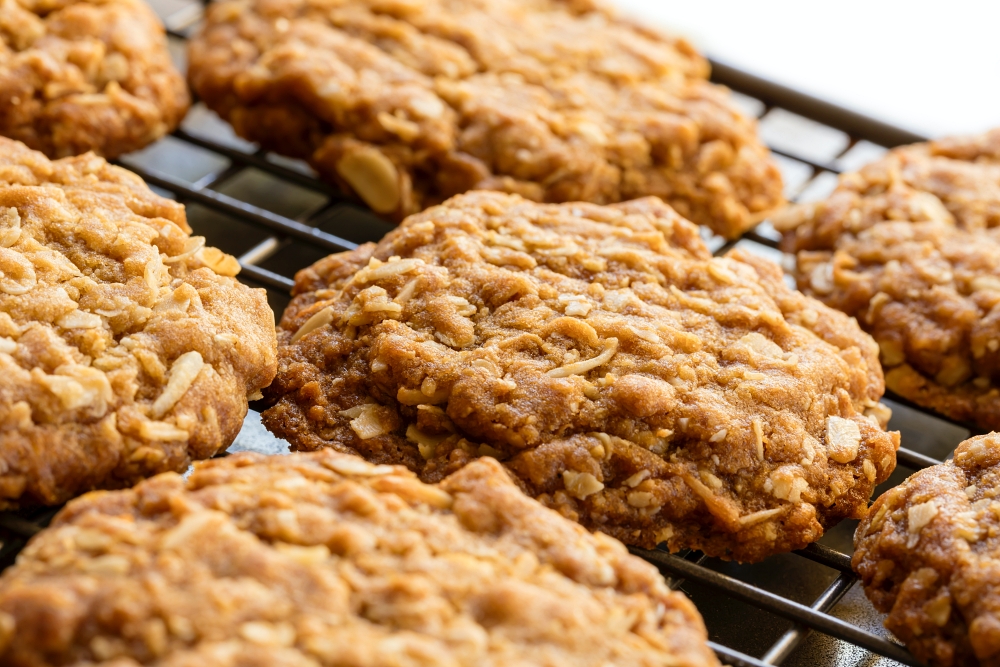 To begin making this recipe you'll need to combine the dry ingredients, minus the baking soda, in a large bowl. Then in a medium bowl heat together the butter and syrup. Traditionally Golden Syrup was used, but the closest equivalent in the US is dark Karo syrup. Once this begins to bubble add in the baking soda and some boiling water. This mixture may bubble up from a chemical reaction and that's ok.
Pour the wet ingredients into the dry and mix well. Then place teaspoon-sized dollops on lined or greased baking sheets and bake for 12-15 minutes. Many cooks Down Under claim that the cookies need to be crispy, not chewy, but the choice is yours. A longer baking time will make these cookies a bit more crispy than chewy.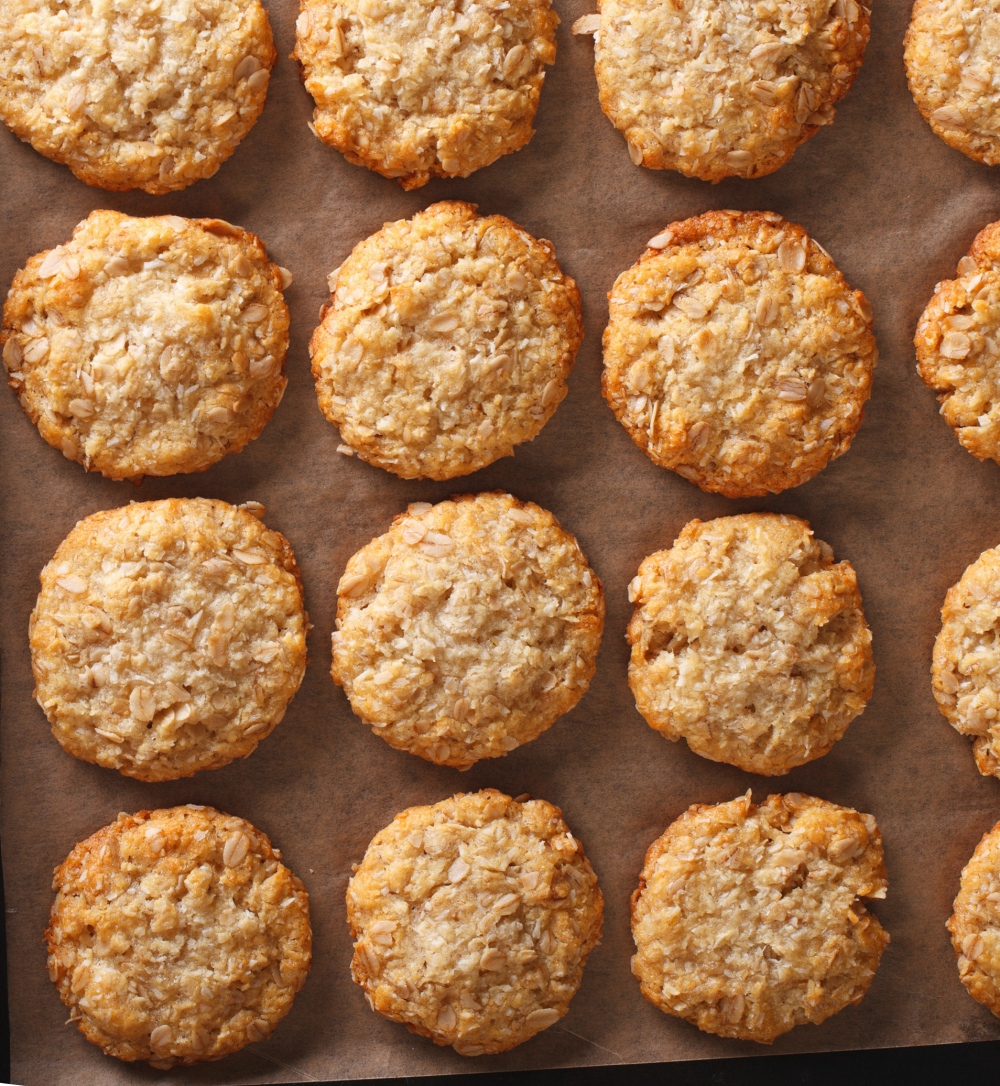 However you bake these yummy, old fashioned cookies they are sure to be a hit. It's not everyday that a dessert without chocolate manages to be this good, but Anzac cookies are one-of-a-kind delicious.
Anzac Biscuits
Makes 48 cookies
10m prep time
15m cook time
Ingredients
1 cup old-fashioned rolled oats
1 1/3 cups all-purpose flour
3/4 cup sugar
1/8 tsp salt
3/4 cup shredded coconut
zest of one lemon
8 Tbsp salted butter
2 Tbsp dark corn syrup
1 tsp baking soda
2 Tbsp boiling water
Preparation
Preheat the oven to 350°F. Place butter and syrup together in a microwave safe bowl and cook until mixture just begins to boil.
In a medium bowl, combine the baking soda and boiling water, then add in butter-syrup mixture. It will bubble up and this is normal.
Stir together the oats, flour, sugar, salt, coconut, and lemon zest in a large bowl. Add the butter-syrup mixture to the dry ingredients and mix well.
Grease or line a cookie sheet. Place cookies onto sheet by rounded teaspoonfuls spaced about 1 1/2" apart. Bake for 12-15 minutes or until crispy and golden. Allow to cool before serving.
Recipe adapted from King Arthur.
SKM: below-content placeholder
Whizzco for 12T