As Chat GPT and AI as a whole become more mainstream concepts, more and more people are finding out more about how they can use it to their benefit.
That's what this couple experienced recently. While some people are using it to complete assignments and handle other day to day tasks, the couple that you are about to meet had much bigger plans.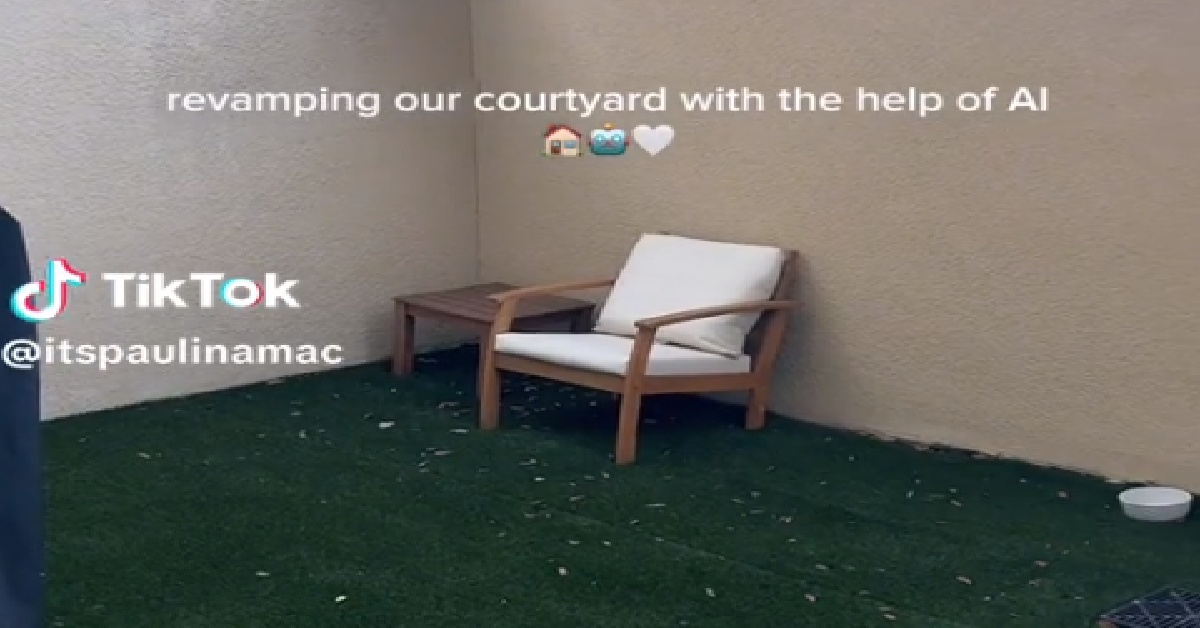 AI is being used to power their creative juices when it comes to interior design. If you are anything like us, you had no idea that it could even be used for these purposes. The video comes to us courtesy of Paulina Machaj (who goes by @itspaulinamac on TikTok).
Roomgpt.io is what she used as a means of speeding up the process of her outdoor renovation project.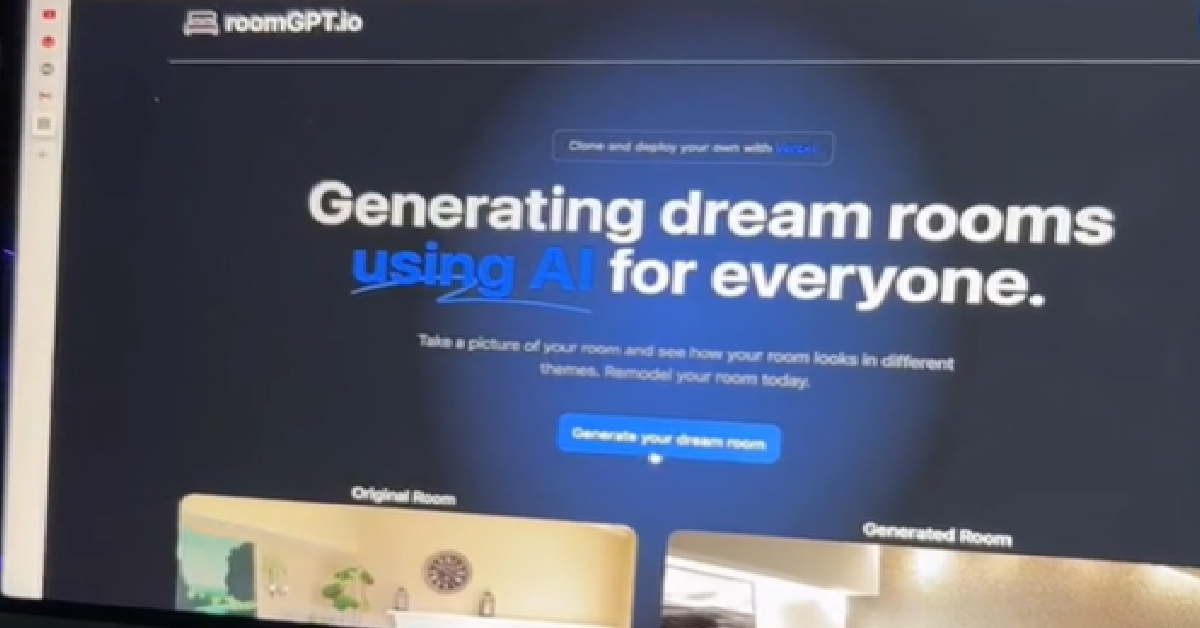 "Revamping our courtyard with the help of AI," she wrote in her post. The website is exceedingly easy to use, in case you are curious. You do not need to be a computer genius to handle this process.
Once a user is ready to input the theme that they would like to see, they will also tell the site what type of room they are renovating.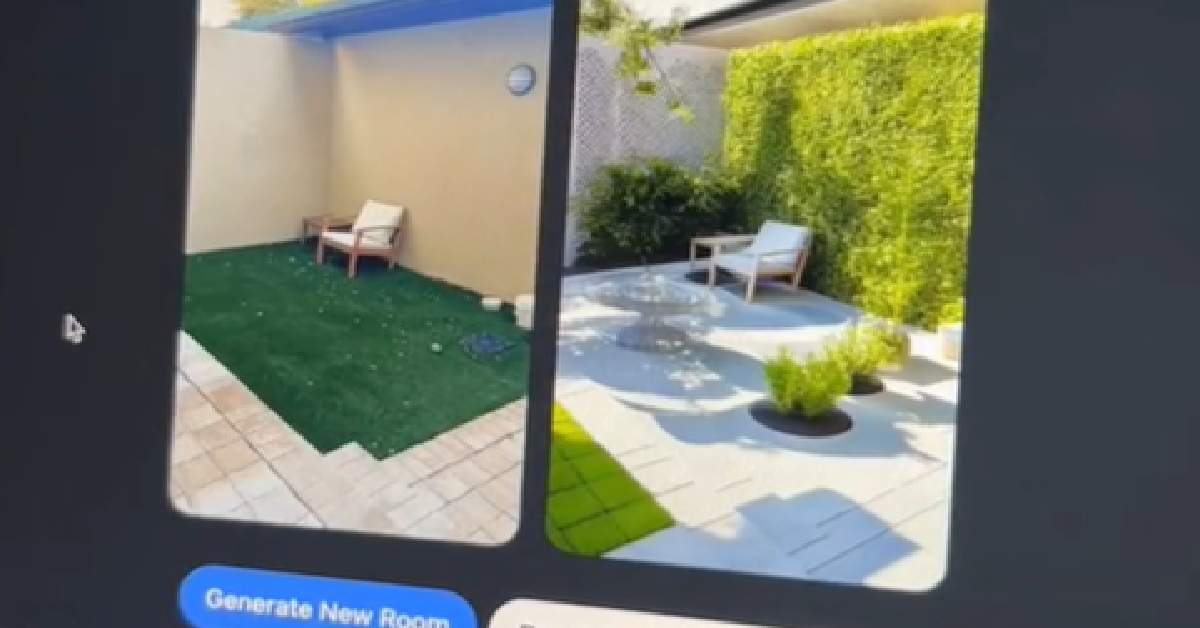 From there, it is time to upload a photo of the space in question. After this step has been handled, roomgpt.io will place the AI generated room next to the original space, so that you can have a side by side comparison. Now, AI generated remodels are becoming all the rage. All you need to do is take a closer look at the #roomgpt hashtag on TikTok to see that.
"Ummm, no. I thought it would suggest new furniture, wall decorations maybe some plants," said one user. "Yeah I need this when I move," another chimed in.
The site also allows users to draw inspiration from their interior design page and this is one of the best parts of all. It is safe to say that this technology is a bit further along than we expected.
"AI is truly gonna take over so many jobs," said one viewer and we have to agree with them. Now that opportunities are starting to expand, we look forward to seeing what is going to happen next.
SKM: below-content placeholder
Whizzco for 12T