In the 1920s America was experiencing a building boom. As an escape from the crowded city life that many found themselves in, moving to the suburbs or to the edges of town appealed to a lot of families. The Sears kit home was popular during this era and there were many competitors in this arena. House plan catalogs offered many choices of styles, in just about every shape one could imagine. Architects specializing in modern styles, like Frank Lloyd Wright and Julia Morgan were well known for their striking American designs.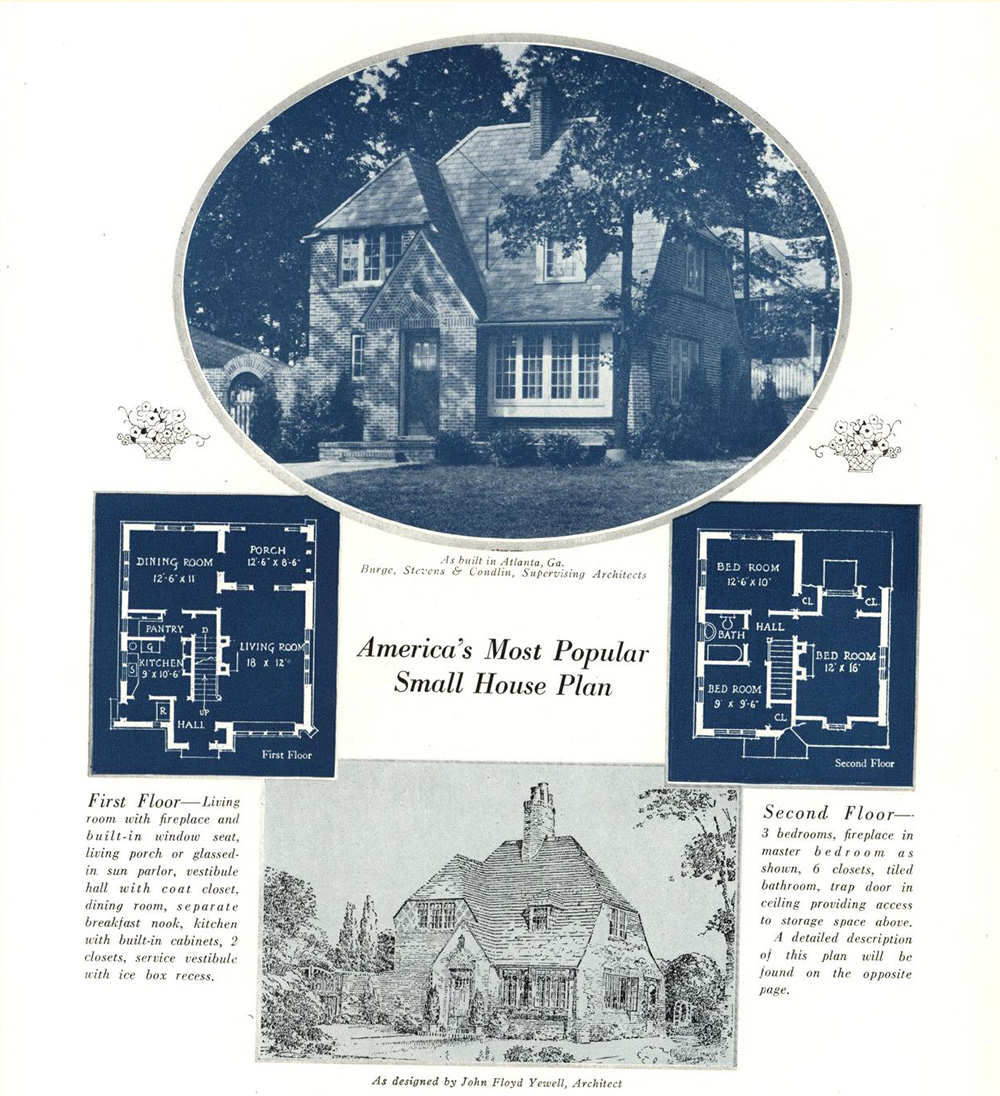 Sadly the Stock Market Crash on 1929 put a halt to most new construction. But, in the years following World War I and before the Great Depression there was a sort of golden era for suburban architecture and this trend of suburban living was exemplified in the array of styles available for the homeowner of the 1920s.
9) Craftsman
Craftsman homes were so-named for the Arts and Crafts movement which was reaction to the mass production. Many homes and furniture items which bear the signature elements of this style were actually mass produced, but the style was intended to signal handmade products.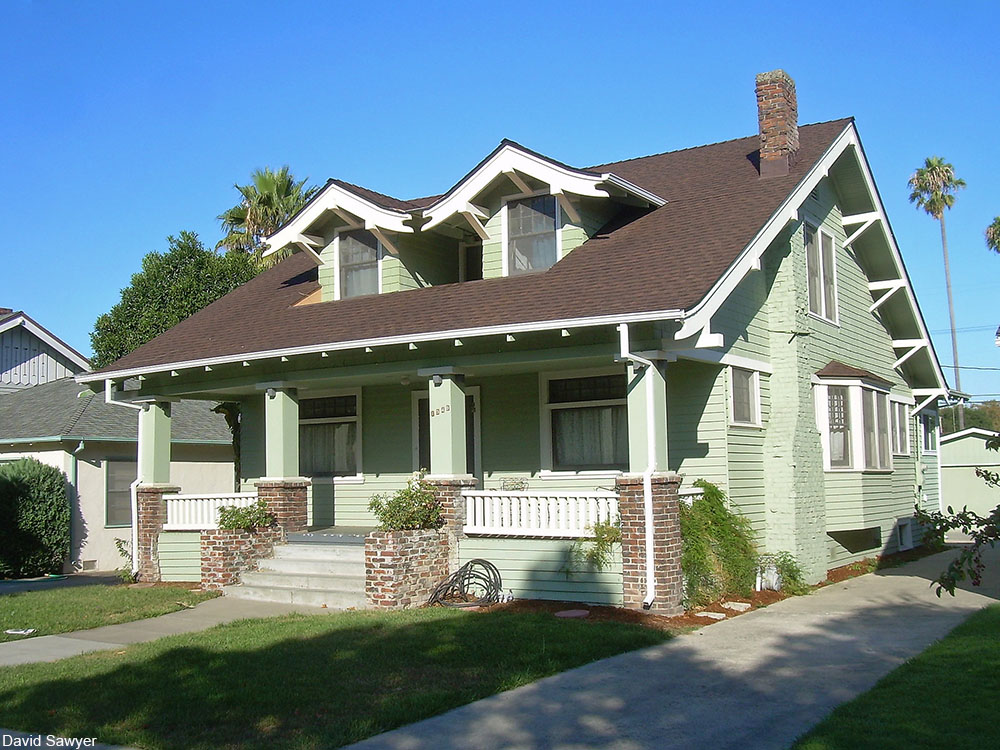 Many of the details were based on designers like those from the Roycroft co-op in New York who eschewed machine-made products with the artisanal Arts and Crafts style of home furnishings. Homes with this style of plan often display a lot of straight lines, with a focus on woodwork, stucco, or other traditional finishes.
8) Prairie
As an extension on the Craftsman style, the Prairie style was an American one that was made popular by Frank Lloyd Wright in upscale neighborhoods like Oak Park near Chicago.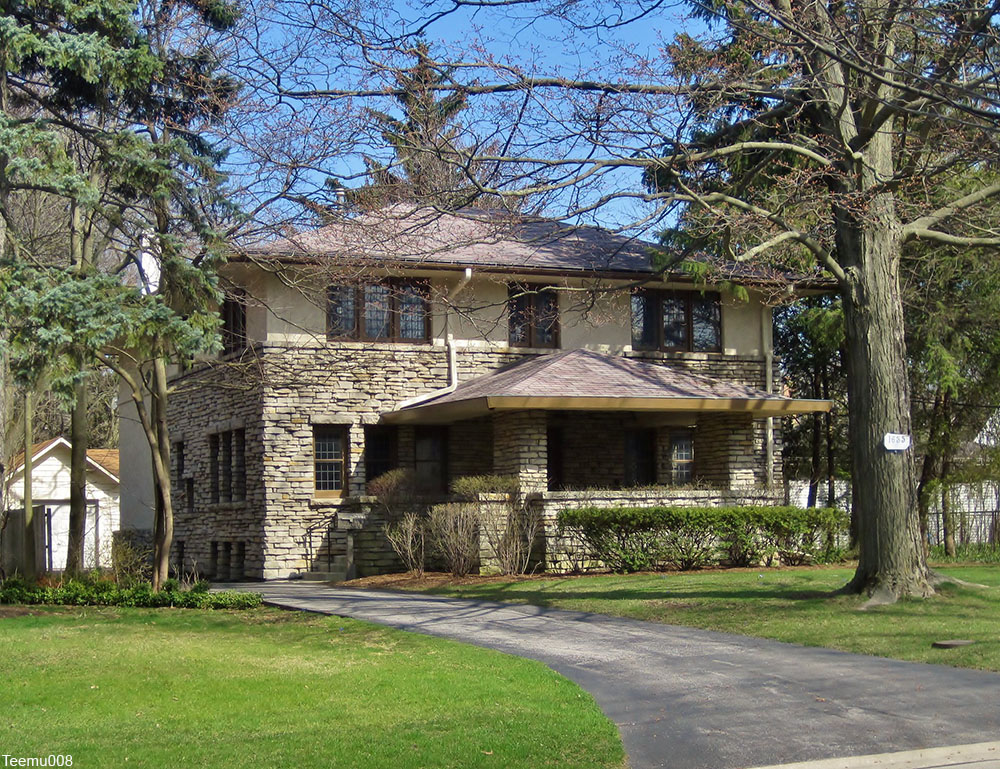 These homes often featured squared architecture with a straightforward feeling. These homes are usually accentuated by rambling lattice front porches, features that more modest home plans in catalogs often copied on a smaller scale. Foursquare homes in the 1920s often included elements of Prairie ornamentation. Open plan architecture combined with ample windows and outdoor space were intended to bring the outdoors inside in the more stately versions of these homes.
7) Tudor Revival
The Tudors ruled England from 1485-1603, during which time the architecture of the era was named for them. White limewash walls were nicely contrasted by dark stained huge wooden beams. This type of construction made for very sturdy and long lasting houses, something which makes them iconic.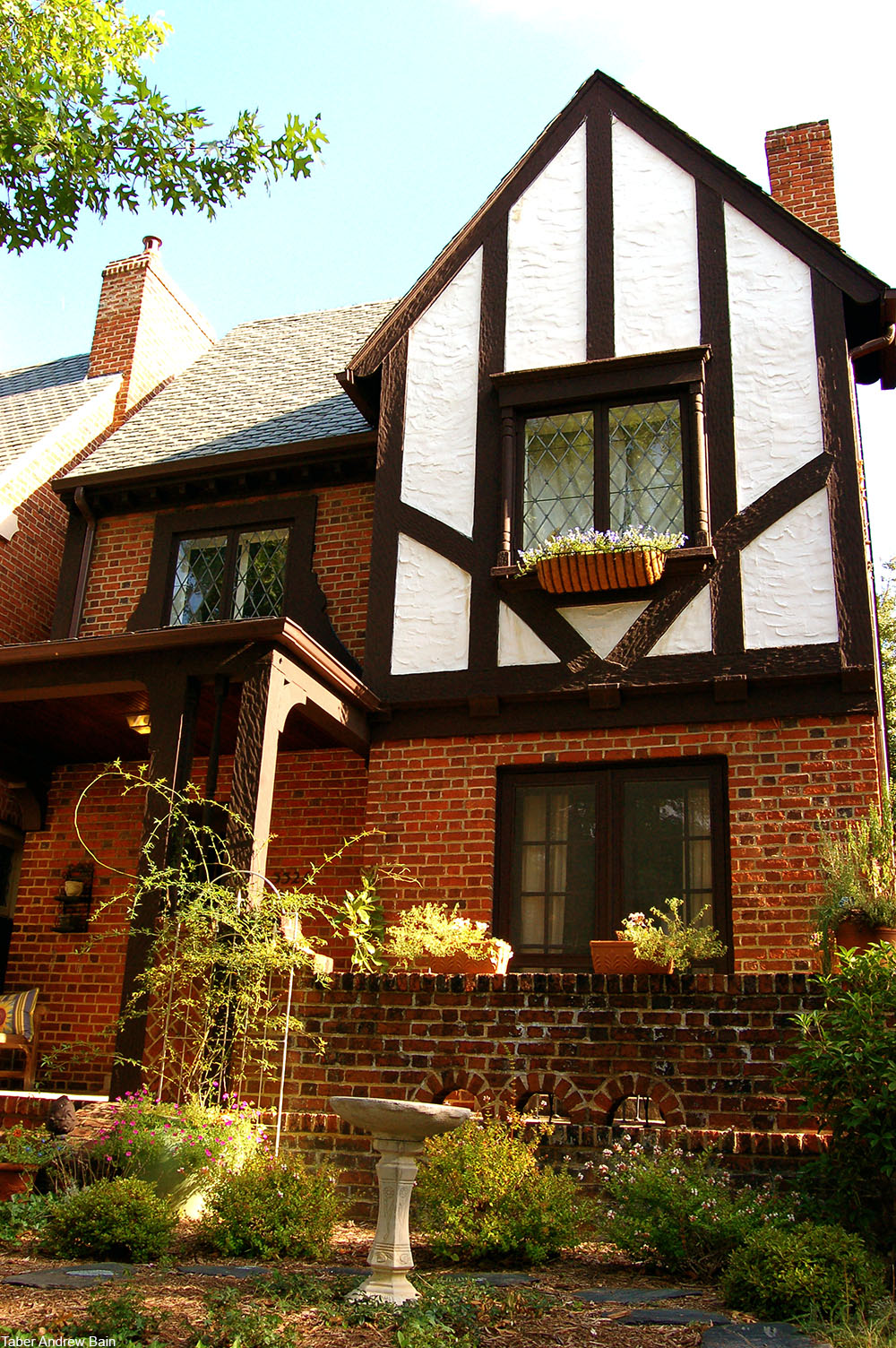 Americans in the 1920s could purchase home plans done in this style, but of course the beams might be decorative and the style often lacked some of the charm of the real thing. Still, when compared to plainer styles like the Cape Cod or simple cottages, this style of architecture had a European flair that made them stand out to home buyers (and they still do).
6) Fairy Tale
This style of home often had quaint details like rounded doors, tiny came windows with leaded glass as in German historic houses, or even turrets inspired by French castles. This whimsical style can also have steeply slope roofs or quaint shutters. While certain neighborhoods embraced this quirky fashion more than others, you can sometimes find these homes tucked into more conservative streets.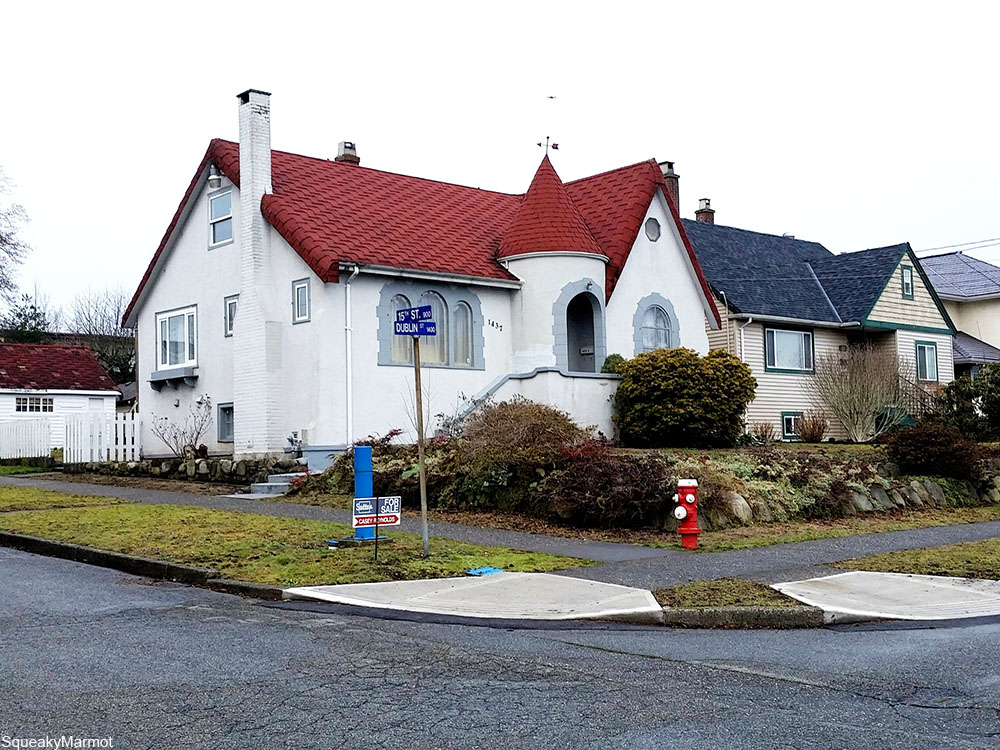 Following World War I, a fascination with European design elements was common across the U.S. which is why so many homes like these were built.
5) Cape Cod
Home plan catalogs often featured these houses with New England names like The Bridgeport or The Montawk, but they came in a huge variety of names and plans. Cape Cod style homes could be modest, one story houses, or larger abodes with prominent windows.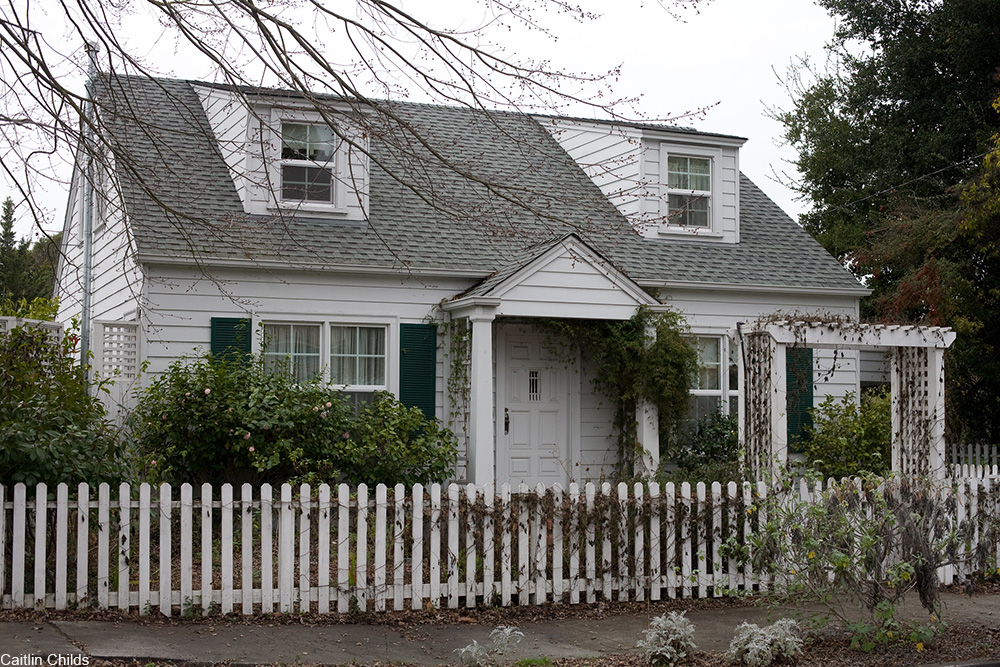 While this style does recall some of the features of colonial and Dutch colonial styles, there is a unique American spin on this type of residence.
4) Dutch Colonial
The distinct style of Dutch colonial dates back to the 1700s. Barn style roof lines, prominent second story windows, white siding with darker shutters are just a few of the defining features than hoes in this style have. The architectural plans of the 1920s often sought to add a more storied feeling to new neighborhoods by referencing older home styles.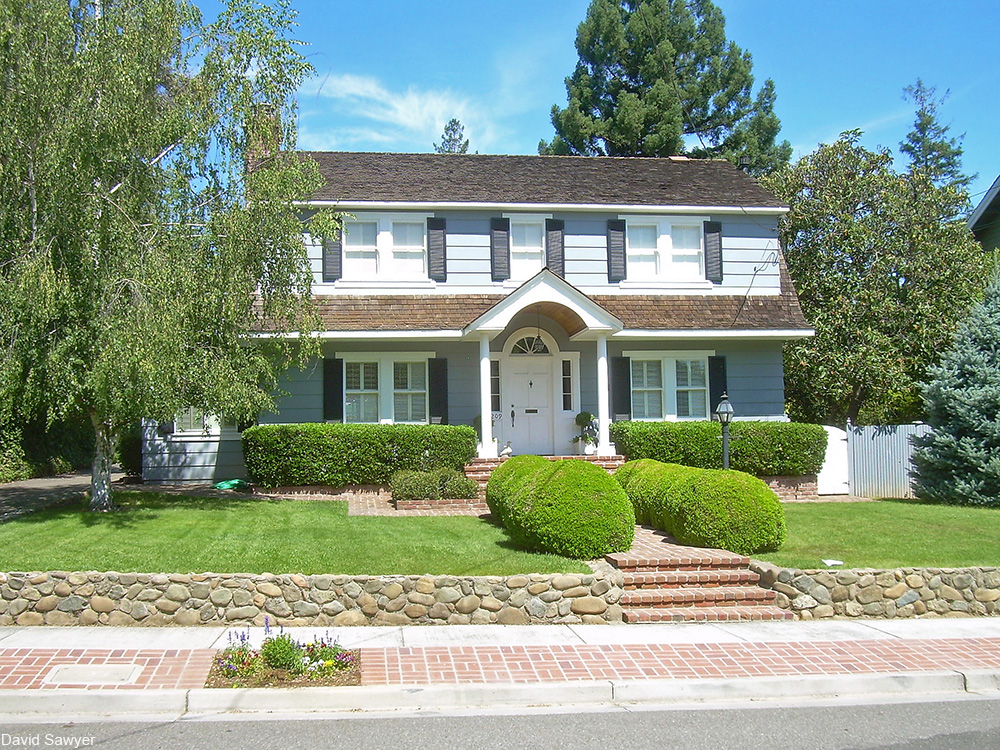 Between the first waves of Dutch colonial style from the 18th century and the newer 20th century ones, there are a lot of homes of this type across the U.S.
3) Modernist/ Art Deco
Simple foundational lines were common in this style, only to be boldly interrupted by a curved wall, an oddly shaped window, or a front and center industrial style handrail. Glass block windows were not uncommon in this style of home.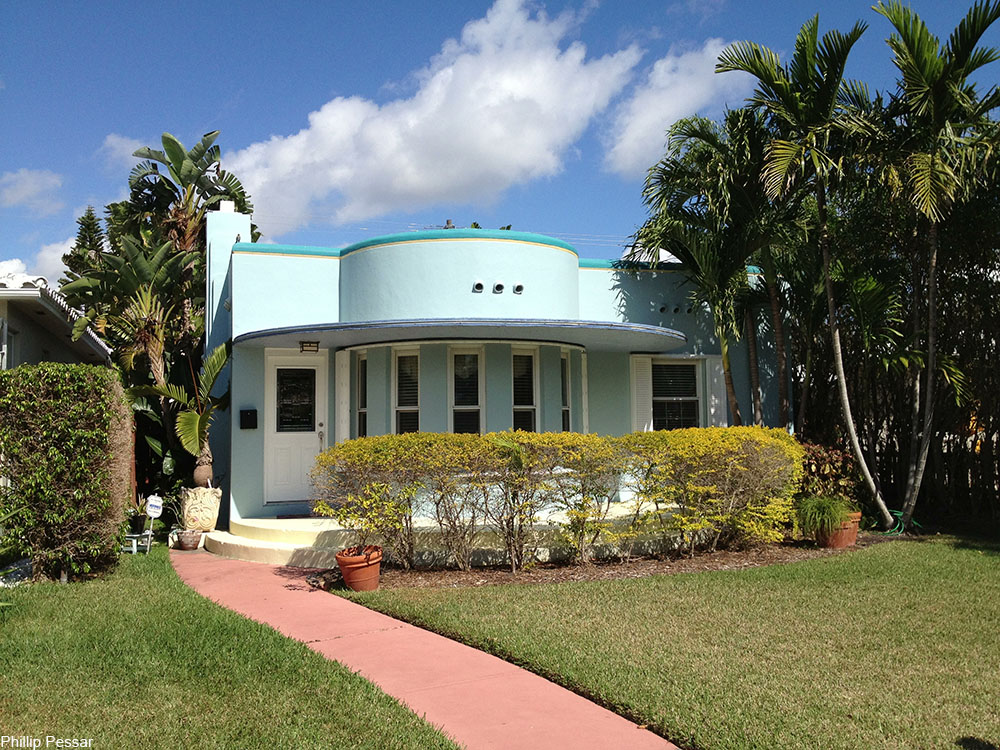 On a larger scale Modernist architecture was often used for commercial, industrial, or apartment buildings. However, you'll sometimes see them in single family dwellings from the 1920s as well, despite being surrounded by Tudor and fairy tale style houses. Though the style is associate with the 1930s and 1940s, Art Deco was born in the 1920s.
2) Mediterranean
A common treatment for Foursquare houses was to make dress them in an Italian or Mediterranean style. Porticos, tile roofs, stucco walls, and paved tile patios were some of the features that exemplified this type of design.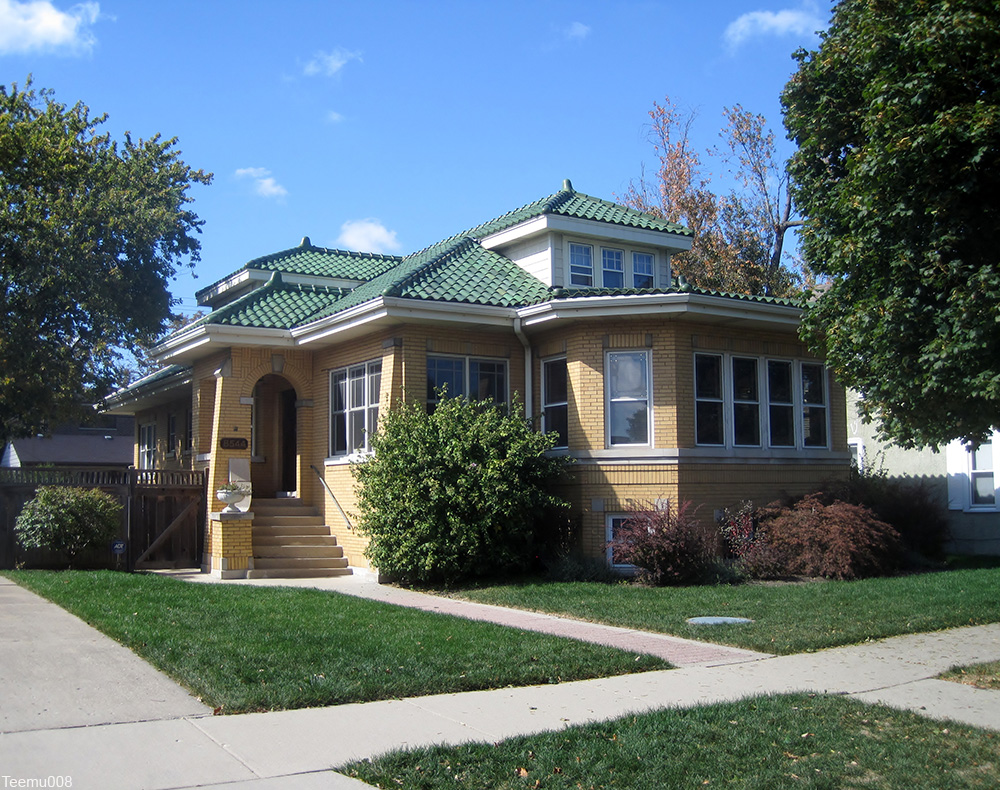 Juliet balconies, columns on front porches, and a more rectangular home shape (as opposed to the Foursquare) are some of the other features sometimes found in houses of this type.
1) Spanish Style
In a similar vein to the Mediterranean was the Spanish style. These homes often had terra cotta tile roofs, but usually had some references to hacienda houses or Spanish colonial buildings in North America.
Accents in wrought iron were not uncommon in Spanish style homes of the 1920s, as were lanterns, ranch accoutrements, or elements of Mission style architecture.
SKM: below-content placeholder
Whizzco for 12T